A trip doesn't necessarily need to be built around a major tourist destination. It's absolutely not true that you have to go wherever everyone else is going. Rather the contrary is true. It's often even better to focus on less-visited places because it's those places that offer the biggest surprises and result in the best memories.
Try not to have enormous expectations when visiting cities in the USA like New York City, Los Angeles or Las Vegas, or natural destinations like the Grand Canyon or Yellowstone. It's hard not to imagine being blown away, isn't it? More often than not, however, it's those places that are most disappointing. A big reason for that is the huge number of tourists that flock to those major tourist attractions, spoiling the atmosphere and each other's experiences.
It's pretty solid travel advice to say that you should focus on less-known, off-the-beaten-path places. They're typically much more authentic, even eye-opening at times. They might give you a new perspective of the country you visit that you wouldn't have gained if you'd spent your time among other tourists in an overcrowded destination.
So, with this in mind, we've compiled the following list featuring a dozen exotic, off-beat places to visit during your first ever trip to the USA.
1. Savannah, Georgia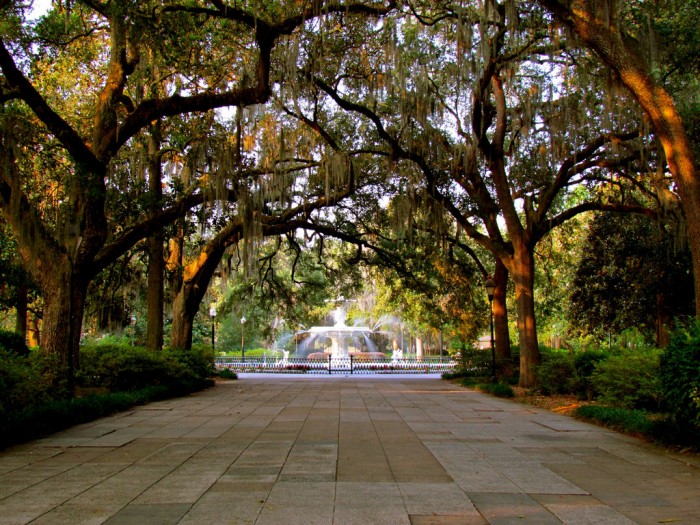 Image Credit: Jeff Gunn
Renowned for its horse-drawn carriages, wonderful antebellum architecture and cobblestoned streets, Savannah, Georgia, is one of the prettiest historic towns in the entire United States. It's home to a number of gorgeous historic districts, characterized by magnolia trees, lush parks, architectural landmarks and superb food.
2. Charleston, South Carolina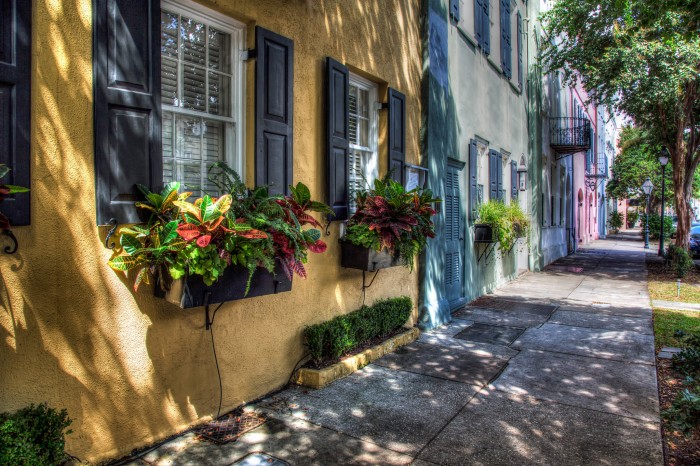 Image Credit: John Hoey 
Just like Savannah, Charleston, South Carolina, is a breathtakingly beautiful old city in the Deep South. Founded in 1670, this historic port city also has cobbled districts, antebellum architecture and historic buildings. Notable attractions are the French Quarter and Battery District, as well as Waterfront Park and Fort Sumter, a fortress where the first fight of the American Civil War took place.
3. San Antonio, Texas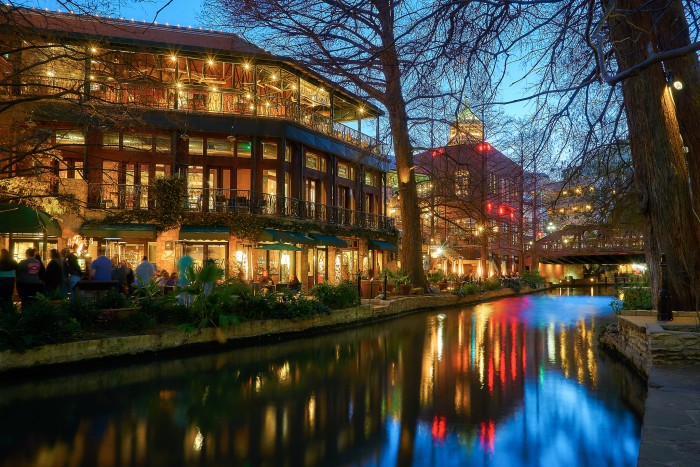 Image Credit: Pedro Szekely 
San Antonio lies in south-central Texas and oozes colonial charm. You might not think that Texas has much to offer in terms of history and culture, but a visit to San Antonio will surely change your opinion. Arguably the greatest highlight in the city is The Alamo, a 1700s Spanish mission that was the site of a battle between Texans and Mexicans, in the war for Texan independence. It's now a fascinating museum. Additionally, in the city center, the San Antonio River Walk is an incredibly atmospheric pedestrian walkway along the San Antonio lined with restaurants and bars.
4. Arches National Park, Utah
Image Credit: Lukas Schlagenhauf 
One of the five national parks in Utah—they're all fabulous—, Arches National Park is probably the most photogenic. Located north of Moab and bordered by the Colorado River, this scenic park is famous (and named) for its 2,000+ striking sandstone arches. The most well-known formations are Landscape Arch, Delicate Arch and Balanced Rock.
5. Outer Banks, North Carolina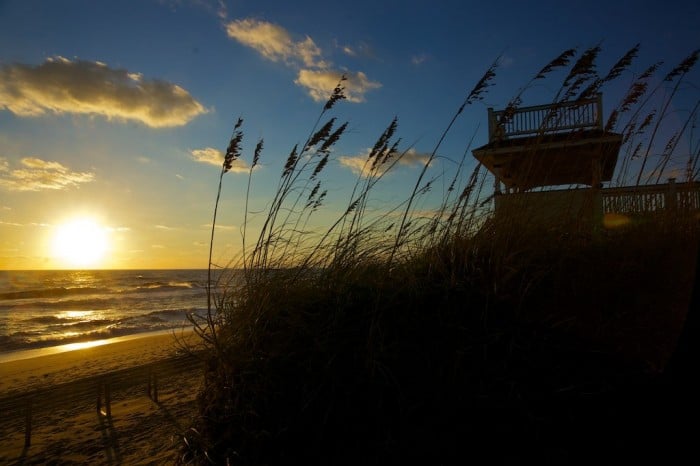 Image Credit: Karen Blaha
The Outer Banks is a series of barrier islands that stretches along the northern coast of North Carolina. Home to the Cape Hatteras National Seashore, several scenic seaside villages and a few lighthouses, this is a less-known, yet superb destination for a beach vacation. The entire region is lined with endless sand beaches, stilted beach houses and beautiful coastal dunes. There's a lot of history as well, from the first British settlement in the New World on Roanoke Island and the islands' popularity as a refuge of pirates to the founding of what would become the United States Coast Guard. This is, by the way, also where the Wright brothers executed the first powered flight ever.
6. St. Augustine, Florida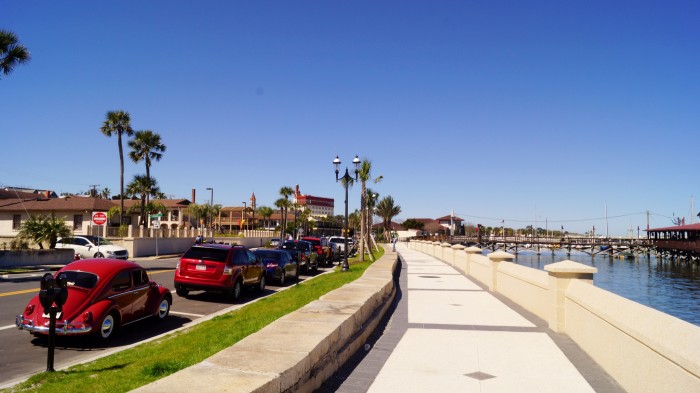 Image Credit: Mickey Luigi Logitmark
Claiming to be the oldest European city in the United States, St. Augustine lies on the beautiful northeast coast of sunny Florida. Founded by the Spanish, this historic city is filled with stunning colonial architecture—check out the Castillo de San Marcos—and world-class sand beaches. If you're looking for a combination of history, culture, beaches, sunshine and a vibrant urban atmosphere in a relatively small city, St. Augustine may be it.
7. The Wave, Arizona
Image Credit: Bureau of Land Management
One of the most remarkable rock formations in the United States, The Wave is found in Arizona near the border with Utah. It lies in the North Coyote Buttes, which is part of the Paria Canyon-Vermilion Cliffs Wilderness. While absolutely unique and definitely visit-worthy, The Wave can be difficult to get to. First, you need to obtain a permit by applying online or enrolling in the lottery system. Then, a hike of several miles takes you to the formation and back. It's totally worth the effort, though, especially if you're looking for a truly off-the-beaten-track (quite literally) place to visit in the USA.
8. Charlottesville, Virginia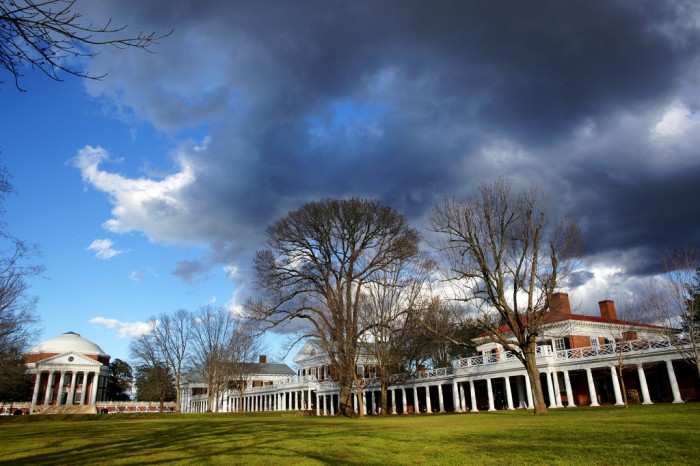 Image Credit: Karen Blaha
Charlottesville lies in the heart of Virginia and is one of the greatest small American cities that you've never heard of. Surrounded by rolling countryside dotted with world-class wineries, this city is the former home of no fewer than three U.S. Presidents (Jefferson, Madison and Monroe). Thomas Jefferson's plantation house, Monticello, lies just outside the city center. Together with the breathtaking University of Virginia, also designed by Jefferson, it is a UNESCO World Heritage Site. And that's not all; Charlottesville also lies no more than 25 minutes by car for both the iconic Blue Ridge Parkway and wonderful Shenandoah National Park.
9. Glacier National Park, Montana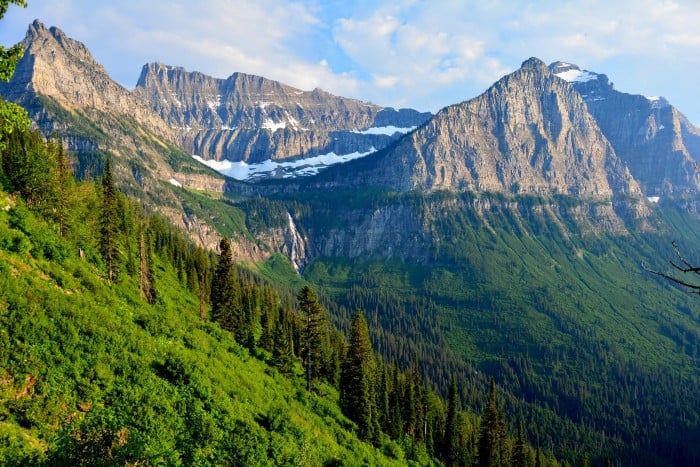 Image Credit: reverie_rambler 
Protecting a huge area of wilderness in the Rocky Mountains of Montana, Glacier National Park boasts more than 700 miles of hiking trails. Its deep and scenic valleys and soaring peaks carved by glaciers make this one of the most awe-inspiring national parks in the United States—and that says something! Popular activities include hiking, mountain biking, camping and wildlife watching. If you like scenic drives, the Going-to-the-Sun Road is as phenomenal as they come.
10. New Orleans, Lousiana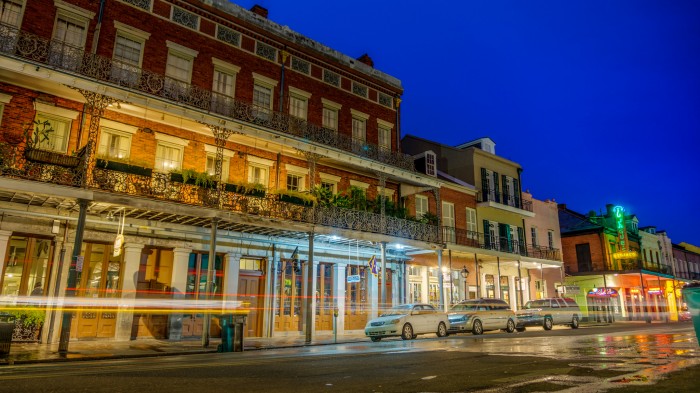 Image Credit: Jeff Turner
In case you're looking for culture, food and nightlife, New Orleans in Louisiana is a good bet. With a nickname of "the Big Easy", this bustling historic city on the banks of the Mississippi River has been renowned for its 24/7 party scene and mouthwatering food for decades. New Orleans is where you'll find gorgeous colonial architecture in the French Quarter, debauchery on notorious Bourbon Street and springtime delight during Mardi Gras.
11. Big Sur, California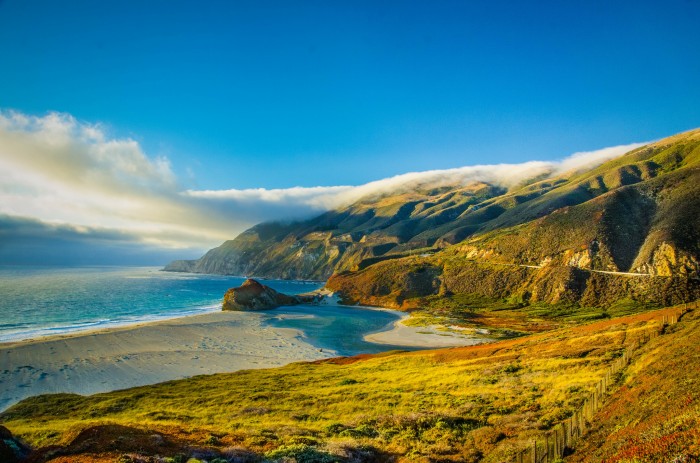 Image Credit: dkhoalee 
There's so much more to California than huge metropolises like Los Angeles, San Diego and San Francisco. The real beauty of "the Golden State" lies outside its sprawling urban regions. Big Sur is a prime example of the natural beauty of California. This stretch of Californian coast between San Simeon and Carmel is lined with the iconic Highway 1, one of America's finest and most beautiful drives. In Big Sur, you'll find coastal cliffs, sand beaches, misty forests and, of course, an abundance of sunshine.
12. Denali National Park, Alaska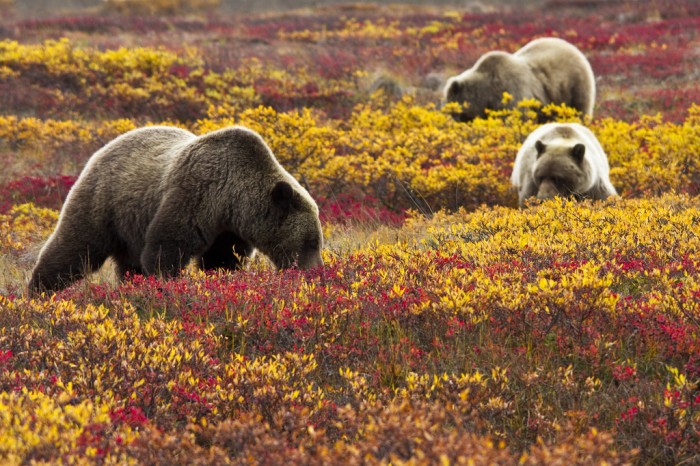 Image Credit: Denali National Park 
For a real frontier experience, head to Alaska. In Denali National Park, a vast expanse of tundra, glaciers, spruce forests and mountains, including Denali, the highest mountain in North America, you have the chance to spot all kinds of high-profile wildlife. Wildlife excursions bring you closer to iconic Arctic animals such as grizzly bears, caribou, moose and wolves. The best time of year to visit Denali National Park is summer, when the spectacular landscapes, comfortable weather and long days offer amazing hiking, camping, cycling and rock climbing.
Are you psyched to make that USA trip happen? To ease you with the pesky travel planning, check out the travel packages provided by EU Holidays, a travel company hand-picked by TripZilla for its excellence and also a favourite travel partner amongst our discerning travel community.