Theme parks are always a great holiday destination for the entire family, with the variety of rides and attractions that are able to entertain a diverse range of visitors. Are you wondering what are some of the most famous and popular theme parks in the world? Here, we have listed five theme parks that are iconic attractions that you should make sure to visit at least once in your life!
1. Universal Orlando Resort, Florida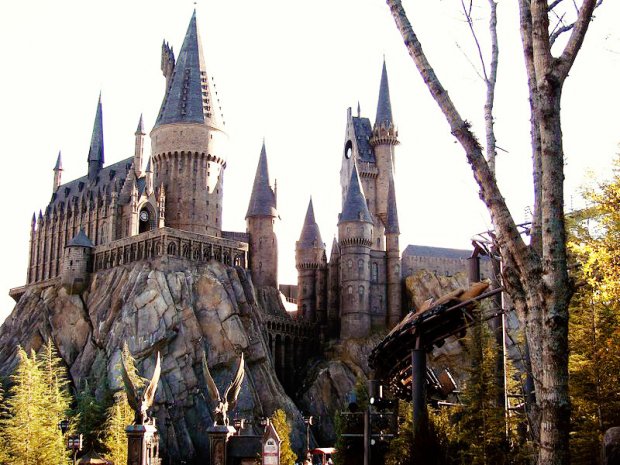 Image credits: http://bit.ly/1mqHQDX
We cheated with this entry, because Universal Orlando has not one, but two separate theme parks within its grounds: Universal Studios Florida and Universal's Islands of Adventure.
Both have their own unique highlights and target audience, but the latter is also home to the magical Wizarding World of Harry Potter, which features a life-size replica of the Hogwarts castle, and several Harry Potter themed rides and attractions.
But Universal Studios Florida isn't exactly lacking either, with attractions like the Terminator 2 3D ride, The Simpsons Ride, MEN IN BLACK™ Alien Attack™, and many others that will delight your inner movie fan.
2. Six Flags Magic Mountain, California
Image credits: http://bit.ly/1zvcn8S
Not for the faint hearted, this Californian theme park is famous (or infamous) for having some of the most extreme rollercoaster rides around. Brave stomach turners like the RIDDLER's Revenge, a standing rollercoaster that is sure to make you weak at the knees, or the aptly named APOCALYPSE, a wooden coaster that whips its riders at breakneck speeds.
Fortunately, the theme park has some lighter fare for younger visitors, like a river ride at the Roaring Rapids, or a gentle train ride in FOGHORN LEGHORN'S Barn and Railway.
Also read: Scream Your Lungs Our to the Baddest Roller Coasters in the World
3. Tokyo DisneySea, Japan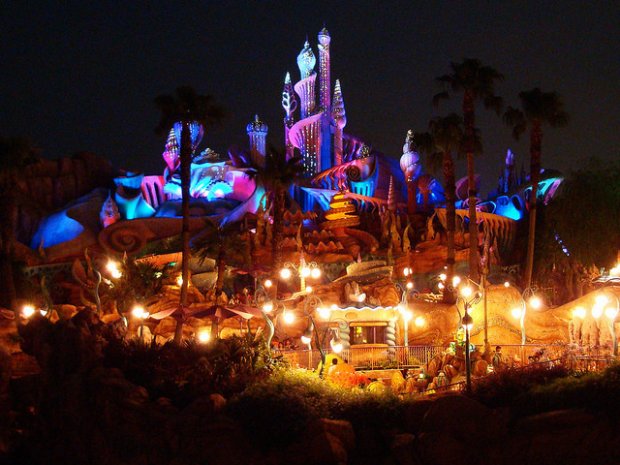 Image credits: http://bit.ly/1kg1dLs
We are all familiar with the multiple Disneyland theme parks dotted around the world, but none are quite as unique as the ones in Japan. Tokyo DisneySea is one of the two theme parks in Tokyo Disney Resort, the other being Tokyo Disneyland, and is the fourth most popular theme park in the world, attracting over 11 million visitors in 2011.
DisneySea was named because of the maritime themed zones like the Mermaid Lagoon, Mediterranean Harbor, Lost River Delta, Port Discovery, Arabian Coast, Mysterious Island and American Waterfront. Each of these areas incorporates popular Disney movies and characters with a nautical exploration concept.
Wander through recreations of Venice and the New York City harbour fronts as you acquaint yourself with Ariel the Mermaid or Toy Story characters. Because the park is aimed at an older demographic, the rides are more exciting than Tokyo Disneyland. Thrill seekers can take the ominous Tower of Terror, a free-fall drop down a "1912 New York Hotel", or the Raging Spirits rollercoaster that sends its riders through a 360 degree loop.
4. Europa Park, Rust, Germany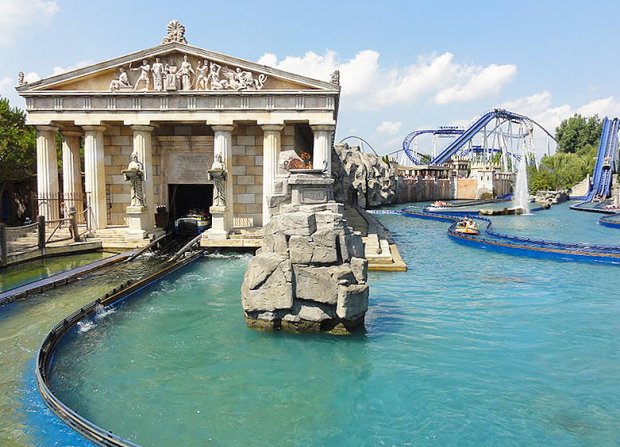 Image credits: http://bit.ly/U7eeA7
The largest theme park in Germany, Europa Park has 16 different themed areas named and designed after popular European countries like England, Germany or Italy, and the attractions within each of these zones also reflect the respective countries' landmarks and cultures.
The park also has 11 high-speed rollercoasters, including a water roller coaster modelled after Odysseus' adventures. In addition, Europa Park also has interactive attractions like the laser obstacle course, Queen's Diamond, and indoor rides through scare houses and a showcase of optical illusions.
5. Fuji Q Highland, Tokyo, Japan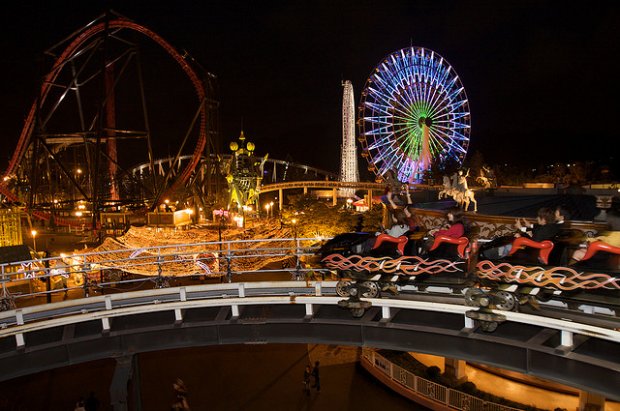 Image credits: http://bit.ly/1rfCufo
While this theme park has its fair share of adrenaline pumping coasters, like the Eejanaika, a rollercoaster with seats that can rotate 360 degrees, visitors to Fuji Q tend to be looking for a different hair-raising experience.
Costing an extra JPY 500 (SGD 7) and known as The Haunted Hospital, this attraction is widely regarded as one of the scariest haunted houses in the world. It is also the world's second largest haunted house, and bold theme park goers navigate through the labyrinthine obstacle course in pitch black darkness, with only a few companions and a penlight for company. Various scare actors pose as infected zombies/hospital patients and attempt to catch you by surprise as you shuffle your way through. In case you're hoping to run through the attraction, an average time of 40 minutes is needed to go from start to finish. Don't worry; exits are located throughout for the overwhelmed.
Would you like to hop into these notable theme parks? Plan your travel with TripZilla's Travel Packages!
Also read: Dare You Take The Steepest Wooden Roller Coaster In The World?
Dare You Take The Steepest Wooden Roller Coaster In The World?