Home to Mount Everest and a number of World Heritage sites (it has the densest concentration of sites in the world), Nepal has still managed to retain its own rich culture through its people and cuisine.
As of today, the exchange rate is…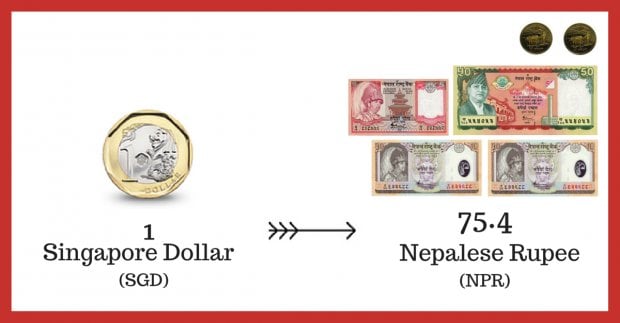 Here's a list of the things you can get in Nepal for SGD 1:
1. One packet of Wai Wai noodles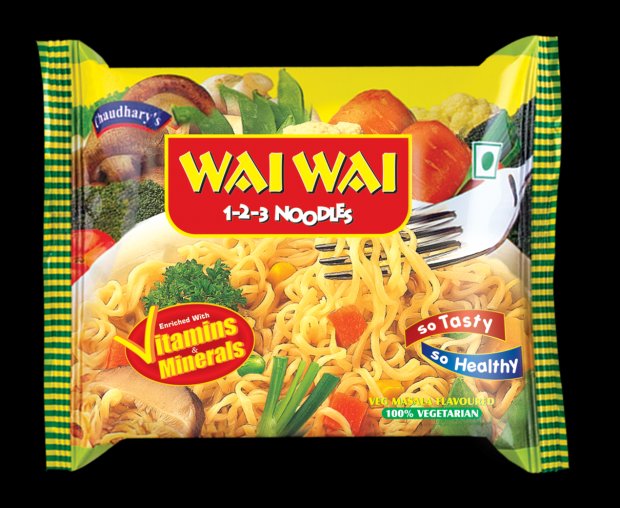 Image credits: waiwaihyd
This is a game changer for instant noodles. Wai Wai noodles are flavoured before packaging so you can eat them straight from the package or cooked in soup form.
2. One bottle of 500ml soft drink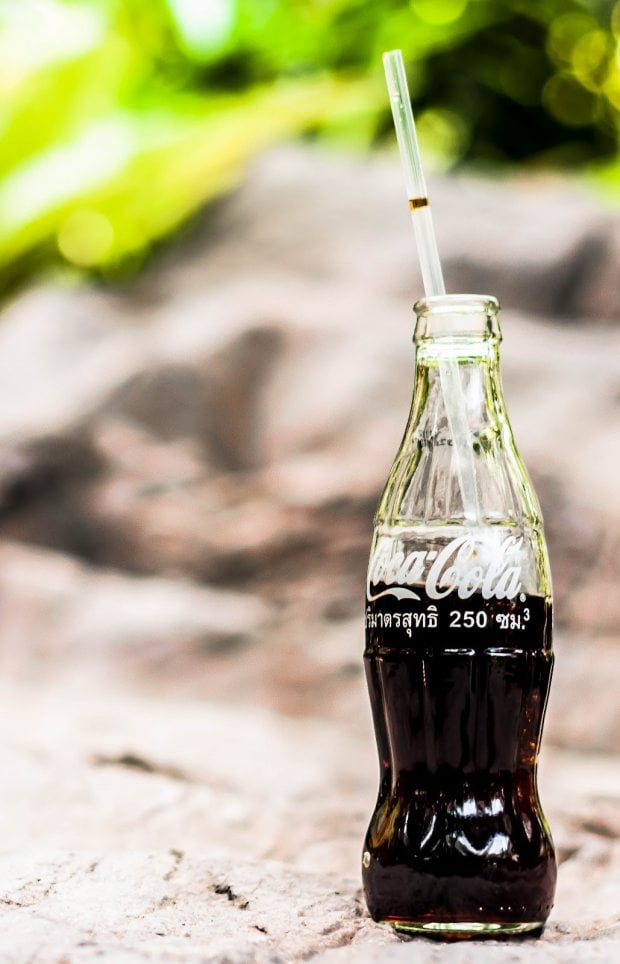 Image credits: zzanyy
We don't really see these glass bottles back here in Singapore very often but these 500ml bottles cost less than a dollar in Nepal. Perfect for the occasional thirsty traveller.
3. A cone of puffed chilli rice
Image credits: travelwithman
One of the most popular street snacks in Nepal, the puffed chilli rice is an easy and convenient snack to bring around. It can be found all over Nepal, and for the price, it would be a filling snack that can last you for a few hours.
4. Five pieces of panipuri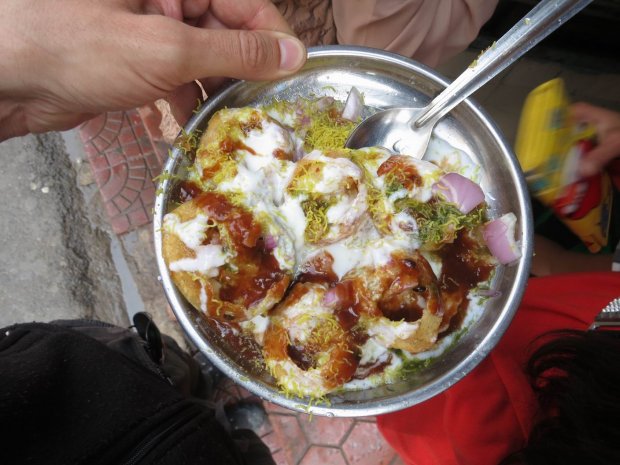 Image credits: seetheworldinmyeyes
It is made up of a round and hollow puri, fried to a crisp and filled with a mixture of flavoured water, pani, amongst other things. So if you translate it directly, it means flavoured water crust.
5. A bowl of chicken choila
Image credits: nepalitummy
Usually served as an appetiser, chicken choila is a grilled non-vegetarian dish that is usually taken with beaten rice. An extremely spicy dish so this is mainly for those daredevils who don't mind a little heat.
6. Two pieces of pakoras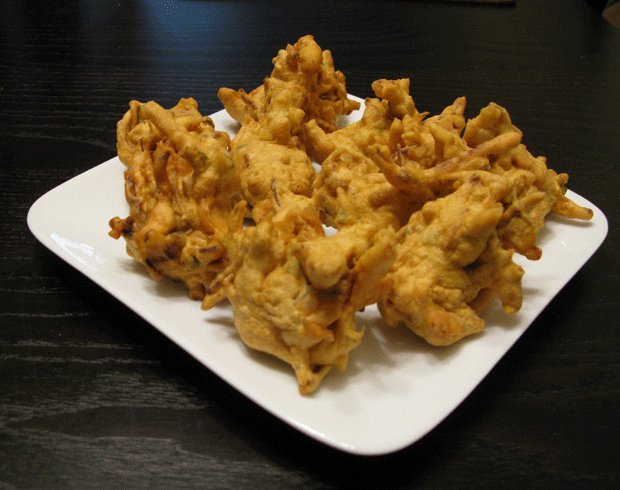 Image credits: deshigrub
Pakoras are a fried snack originating from India. Now they are found all across South Asia. The main ingredient for this snack is chickpea batter and is usually paired up with ketchup and tea.
7. Three pieces of Jerry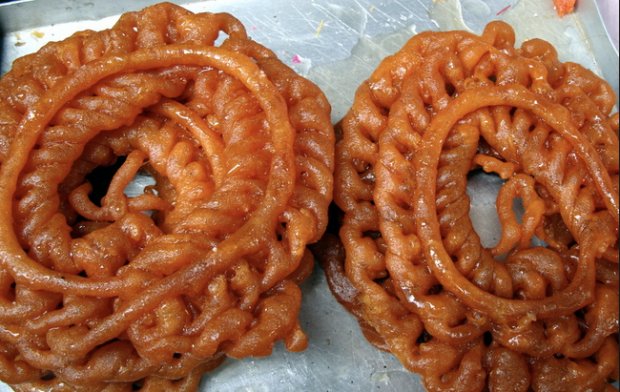 Image credits: tasteofnepal
A very common street snack in Nepal, Jerrys are deep fried, sweet orange loops that are dipped in saffron syrup before being served to customers. They taste best when freshly made, and when the filling is flowing out of the pastry like warm honey.
8. A plate of momo (if you are lucky)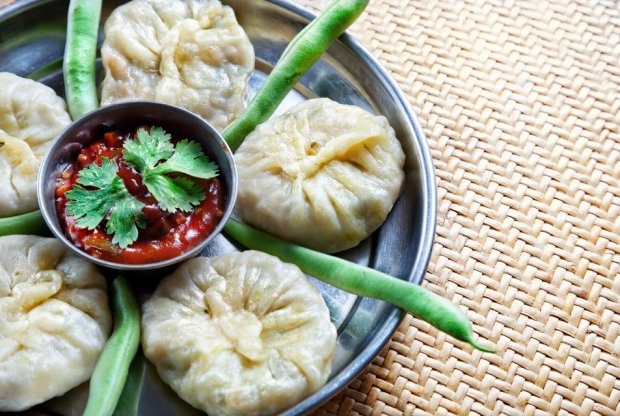 Image credits: tsermang.nomadslandcamps
Momos are dumplings in Nepal. If you are really lucky you might find a plate for 50 rupees but usually they are slightly higher than that. Similar to our Chinese jiaozi, they are filled with minced meat and steamed to juicy perfection.
Experience Nepal Yourself
The average time between Singapore and Nepal is 5 hours.
There is one outgoing flight from Singapore to Kathmandu (Nepal's capital) everyday, except for Saturdays.
Singapore is 2 hours and 15 minutes ahead of Nepal. So when it's 5:00pm here, it's 2:45pm there.
Also read: Malindo Air Launches Daily Flights Between Singapore and Kathmandu
Notes
Special thanks to Om Bahadur Thapa for his help.
Also read: 
What Can I Buy With SGD 1 In Morocco
What Can I Buy With SGD 1 In Turkey
What Can I Buy With SGD 1 In Ethiopia
Contributed by GoBeyond.SG.