One of the best things about being a travel-phile based in Asia is the sheer number of destinations that are within easy reach and, despite their geographical proximity, each are a world away from the next when it comes to culture, language and topography. Travellers who are fortunate to call Asia their home should definitely look nearer, rather than further, for their next big adventure.
Beyond the well-traversed cities of Hong Kong, Bangkok, Taipei, and Tokyo, here are five offbeat locales to add to your 2018 bucket list:
1. Luang Prabang: Capture the untouched beauty of nature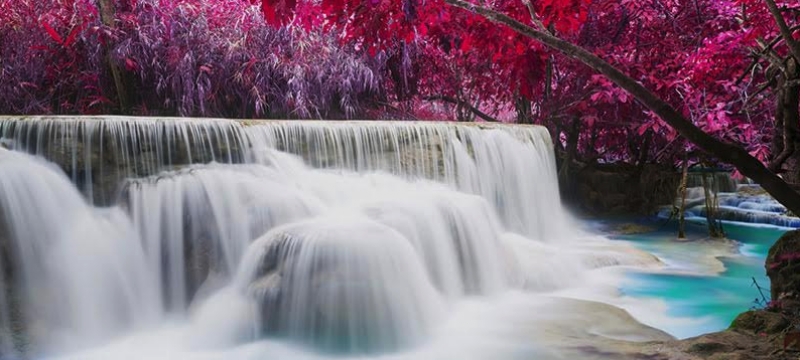 Wow your Instagram followers with the untouched beauty of Luang Prabang. Start your adventure with a calming cruise along the Mekong River before disembarking at the sacred Pak Ou Buddha Cave, a dramatic limestone cliff lined with over 4,000 Buddha icons.
Recommended itinerary: Plan a day trip to the Kuang Si Falls, a 45-minute tuk tuk ride away from the city centre, where you can take a dip in the middle of a lush tropical jungle and unwind with the soothing sound of the cascading waterfalls. After a leisurely afternoon nap, head over to the Luang Prabang Night Market (opens nightly from 5pm – 10pm) to sample some local street food and purchase ethnic handicrafts.
Travel tip: At daybreak, observe devotees line the streets for the alms-giving ritual where they offer food to Buddhist monks in orange saffron robes. This ritual is the source of their only meal. As this is a sacred Buddhist tradition of Laos, observe the ritual from a distance and use non-flash photography when taking photos of the ceremony.
2. Bhutan: Immerse yourself in the world's happiest country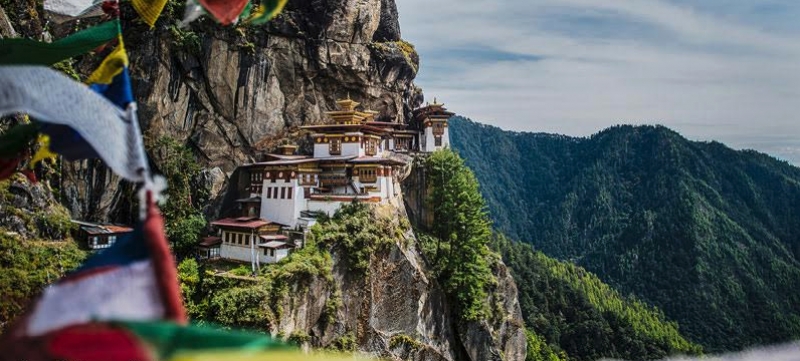 With the happiness of its citizens taking precedence over material wealth, the Bhutan government is known to regulate its tourist numbers, implementing a "High Value, Low Impact Tourism" policy to minimise the negative effects associated with tourism. Visitors must spend a minimum of USD200-250 per day on a predetermined itinerary led by a licensed Bhutanese tour operator.  
Recommended itinerary: After touching down on this untouched paradise, most tourists begin their journey at the mystical Tiger's Nest Monastery, also known as Paro Taktsang. Perched on a cliff 2,000 feet above the Paro Valley, the 4-5 hour round-trip hike and tour of the sacred monastery will easily take up a full day.
Travel tip: The best time to visit Bhutan is during the period from October to December, when the weather is nice and cool with sunny skies. To get the best photo of Tiger's Nest, arrive after 11am when the temple is out of the shadow of the mountain.
3. Nepal: Adventure your way into the Himalayas
Nepal is a dream come true for travellers seeking adrenaline and adventure. Put on your track shoes and start exploring the countless temples, shrines, and palaces nestled right in the heart of Himalayas.
Recommended itinerary: When you're there, make sure to go on an expedition and take on a personal challenge to trek the Everest Base Camp. Along the way, consider hiking to Tengboche Monastery through the Dudh Kosi gorge, a spiritual centre perched atop the hill offering the first clear view of Mount Everest.
Look for a reliable travel agent to help in the planning of your medical insurance. Healthcare is poor in places outside Kathmandu Valley and Pokhar, and medical treatments can be costly. 
Travel tip: It's best to visit in late February or early March, as you'll be able to experience one of Nepal's most lively and colourful festivals. During Holi, streets are covered in colours as people sing and dance, and playfully spray coloured water and powder on each other.  
4. Mongolia: Live like a nomad in the lands of Genghis Khan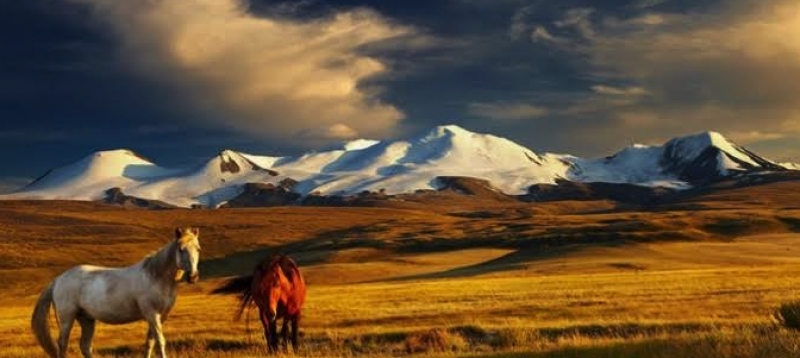 For most of its history, Mongolia was sealed off to the world, with many knowing the country through the tales of Genghis Khan's legendary rule. Today, with connecting flights from Hong Kong, Beijing and Seoul, travellers will get to experience the diverse land of rich, cinematic vistas in under 10 hours.
Recommended itinerary: Mongolia is one of the last few remaining places in the world where nomadic life is still a living tradition and you can personally experience the Mongolian herders' way of living at the Gorkhi-Terelj National Park. Stay in a traditional ger as your host family offers you a cup of "Suutei tsai" (mare's milk) and show you how they take care of their livestock. Over the next few days, learn how to saddle a horse, prepare an oxcart, or challenge your host family to a friendly archery match with traditional Mongolian bow and arrows.
Travel tip: Arrange a Tuvan throat singing performance with your travel agency to see how performers produce multiple notes simultaneously through specialized vocalization techniques.
5. Bagan: Catch a hot air balloon to view an ancient city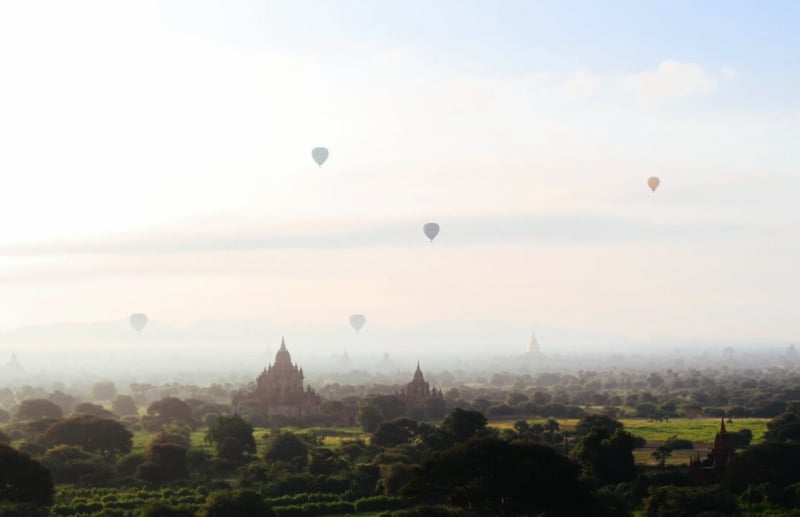 Often mentioned alongside Angkor Wat, Bagan is an ancient city that served as the capital of the Kingdom of Pagan between the 9th and 13th centuries. Nowadays, millions of travellers visit each year to witness more than 2,200 Buddhist temples, pagodas and monasteries. These are spread across a 104-square-kilometre expanse, which is why entrance tickets last for five days.
Recommended itinerary: Plan to stay here for two to three days so you get to see see famous landmarks such as the 52-metre-high Ananda Pahto with gilded spires, the mysterious Dhammayangyi Pahto where numerous murders have occurred, and the world-famous gilded Shwezigon Paya with enormous bronze Buddhas.
Travel tip: Sunsets are best enjoyed on a river cruise or from Shwesandaw, a white pagoda with panoramic views of Bagan. You can also organise a hot-air balloon ride, which gradually unveils this remarkable region one temple after the other.

Information and images extracted from content issued by Flight Centre.