If you think sightseeing from the ground level is too typical *yawns*, this is what you need to do for your next vacation. Hop on a helicopter and brace yourself for probably the most surreal form of sightseeing (or more like skyseeing) you'll ever experience.
1. Mount Everest Helicopter Tour, Nepal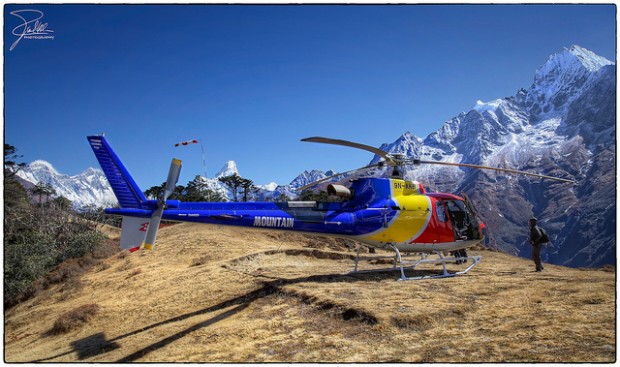 Image credit: Frank Kehren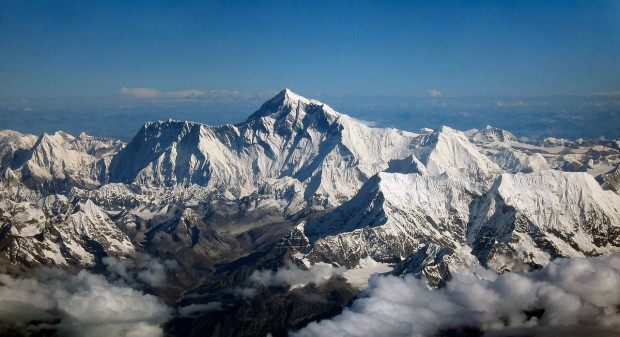 Image credit: Papa Lima
Too unfit to scale Mount Everest? Don't worry, you can still tell your friends you've visited the world's highest point. AND on a helicopter. The Mount Everest Helicopter tour offers passengers aerial views of the Himalayas on an exclusive ride. From the comfort of your personal vehicle, gaze out of the window for sights of Nepal's most stunning natural beauty.
2. Niagara Falls Tour, United States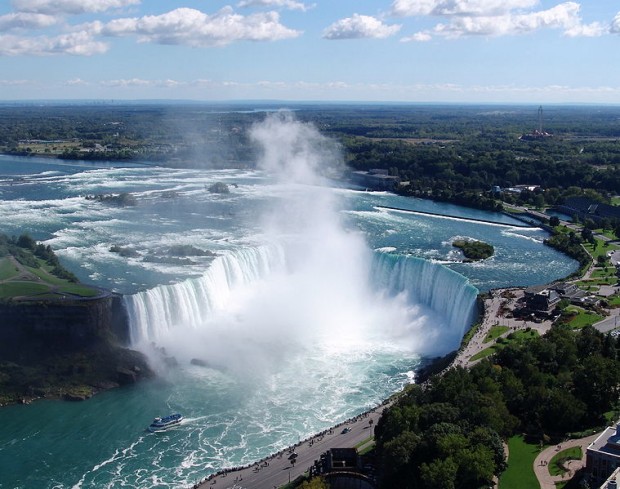 Image credit: Helen Filatova
From the anticipation of lift-off to the surreality of soaring above the cascading waterfalls, a
Niagara Helicopters ride is a thrilling and incredibly spectacular experience. On clear days, you can even catch the outline of Toronto and the shores of Lake Erie in full view.
3. Franz Josef Glacier Tour, New Zealand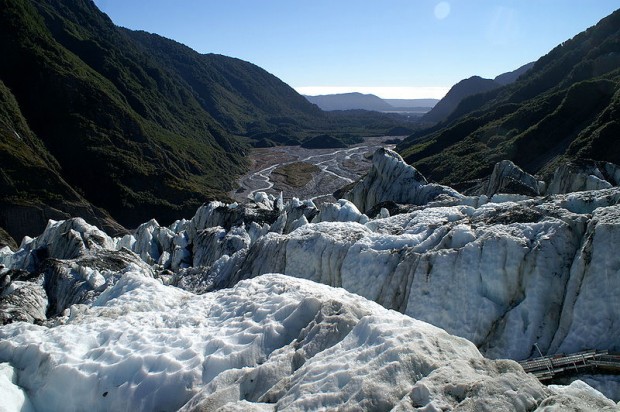 Image credit: Alexander Klink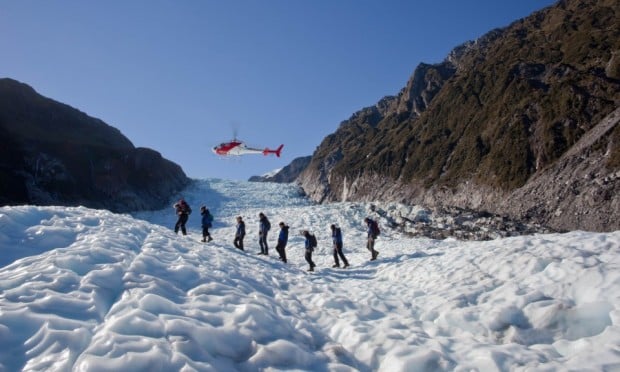 Image credit: Glacier Helicopters
Franz Josef Glacier is one of the most stunning ice architectures in the world. And being able to indulge in a panoramic view from above is a perfect opportunity to thoroughly take in all of its beauty. The helicopter tour also includes a landing on snowfields – an ultimate glacial experience for you to breathe in the fresh alpine air, capture amazing snow shots and even have a snowball fight, before you return to your private jet and continue circling the rest of this majestic ice formation.
4. Great Barrier Reef Tour, Australia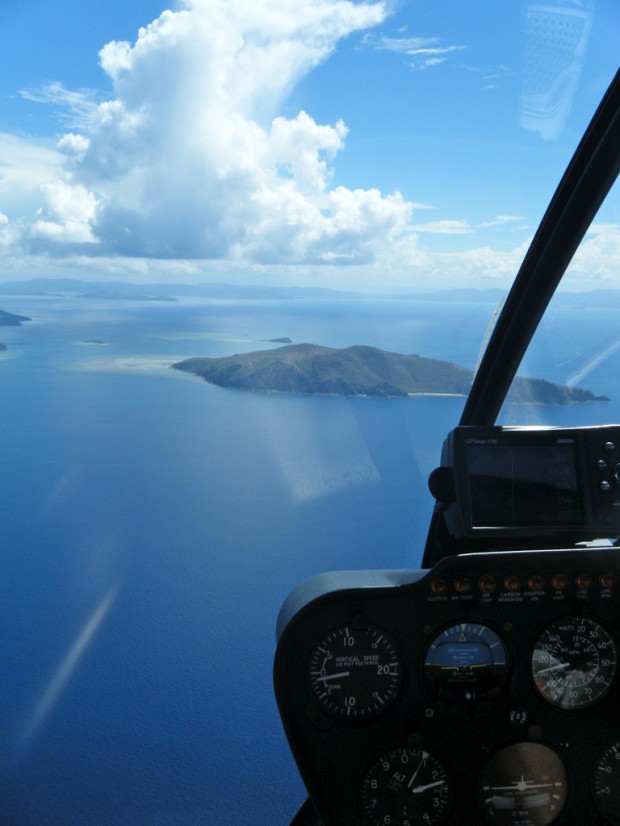 Image credit: Sarah_Ackerman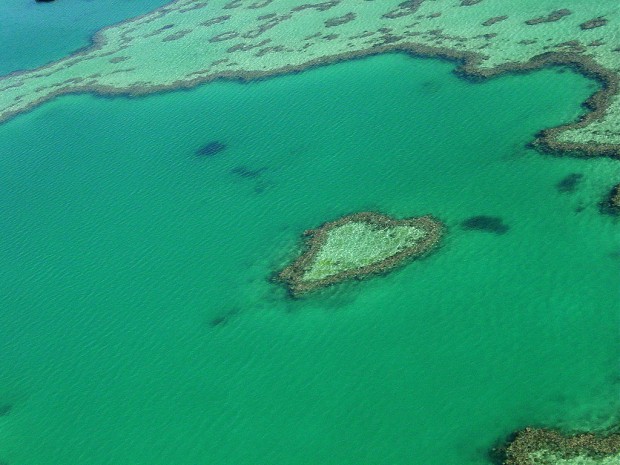 Image credit: F Delventhal
Forget the usual in-water activities, soar above the Great Barrier Reef in a helicopter for a sensational alternative to admire its beauty. Take in the view of turquoise waters lined with an abundance of coral formations, and keep a lookout for Heart Reef, an amazing composition of coral that has been naturally formed into the shape of a heart. *Nawww*
Also read: Guide to Discovering the Best of Melbourne in 8 Days
5. Las Vegas Night Strip Tour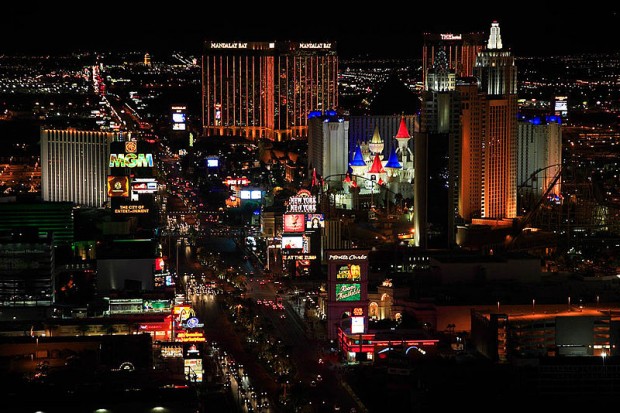 Image credit: Las Vegas Boulevard
The next time you head to Vegas, celebrate your winnings (or console yourself for your losses) by going on an aerial helicopter tour above the dazzling city lights of the Las Vegas Strip.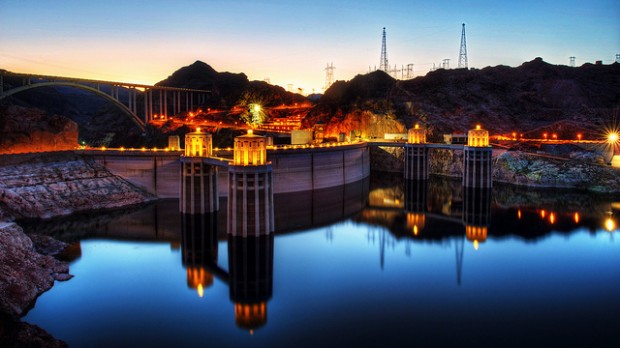 Image credit: wbeem
Think sunsets are breathtaking? Imagine witnessing one from miles above. Pamper yourself a little more by opting for a dual helicopter tour, which includes a sunset flight over Hoover Dam as well as Lake Mead before heading over to the luminous beauty of Las Vegas Strip.
6. Rio de Janeiro Tour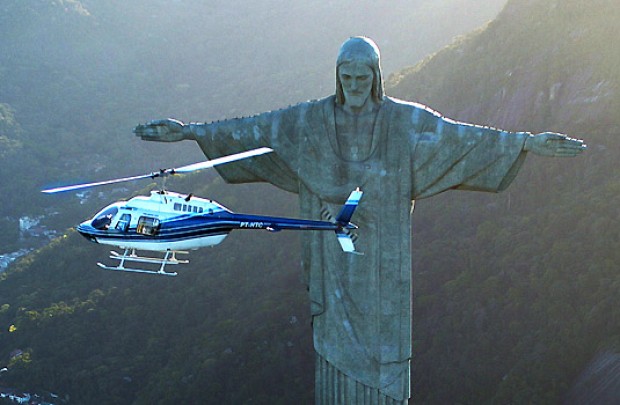 Image credit: Rio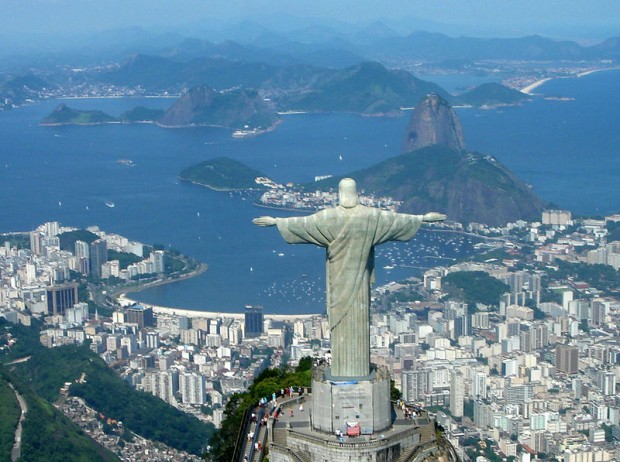 Image credit: Mariordo
The best way to conquer this charming city in Brazil is definitely by taking a panoramic flight, which affords unrealistically gorgeous views circling from Copacabana beaches to Sugarloaf, Niterói (Rio's twin city across the bridge) and Guanabara Bay. You can even catch a comprehensive view of the Christ the Redeemer statue, allowing you to admire the intricacies of its body which is something you can't do from ground-level.
7. Grand Canyon Tour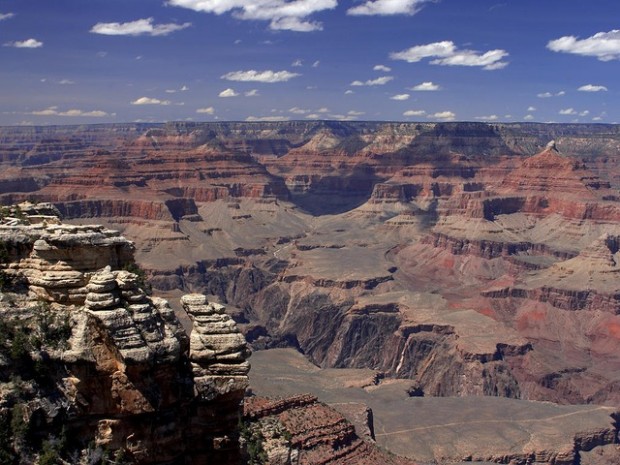 Image credit: PDPhotos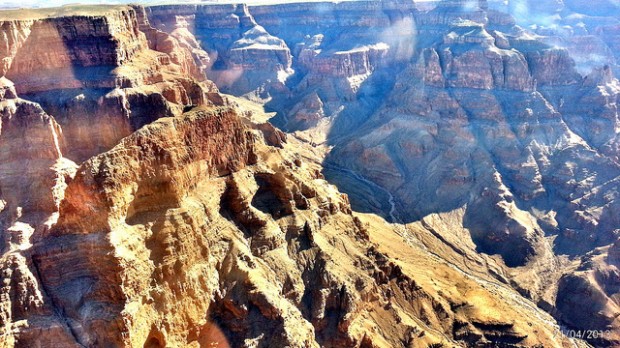 Image credit: Chang'r
The Grand Canyon has a width that stretches over 25 kilometres and admiring this great world wonder by standing on the rim is not doing justice to its majestic beauty. Opting for a helicopter tour of the Canyon is a must-try experience for a bird's eye perspective of its jaw-dropping immensity. Many of these tours also include landings, allowing passengers to enjoy a picnic with light snacks and a champagne toast 90 metres above the mighty Colorado River. Classy.
8. Kilauea Volcano Tour, Hawaii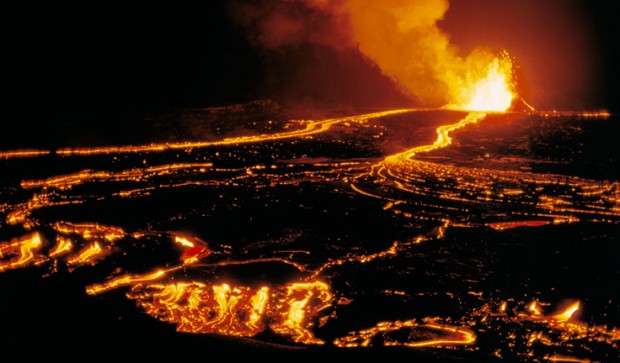 Image credit: Swide
Kilauea Volcano is one of the world's most active volcanoes and hopping aboard a helicopter which cruises over this rugged region will give you the ultimate Hawaiian sightseeing experience. To spice up your adventure even more, opt for an insane "doors off" helicopter tour. As you soar above the thrilling volcanic activity, you can even feel the heat of its spewing lavas! Be careful not to fall off!
Also read: Fiji Islands: A Kaleidoscope of Blues