Late in May 2015, I visited Nepal to work for the relief operations after the big earthquake. While I was there, I was able to meet locals, experience different cultures, explore religions and learn about its history. Nepal is so rich in historical architecture and if there's one word I could associate it to, it would be BRICKS. Yes, Nepal structures are mostly made up of bricks and stones. 
Nepal's capital is Kathmandu. To give you a bit of a geographical overview, because I was really confused at first; Kathmandu is a valley composed of three districts: Kathmandu, Lalitpur and Bhaktapur. Kathmandu District holds the Metropolitan City. I mostly stayed in Gorkha District, about four hours away from Kathmandu, but I stayed at Lalitpur when I was in the metro.
If you ever plan to visit Kathmandu, especially if it's your first time, here are 12 things you must see and do. This is a list combining things I've done and places I've been to, and places I wish I had gone to.
1. Shop at Thamel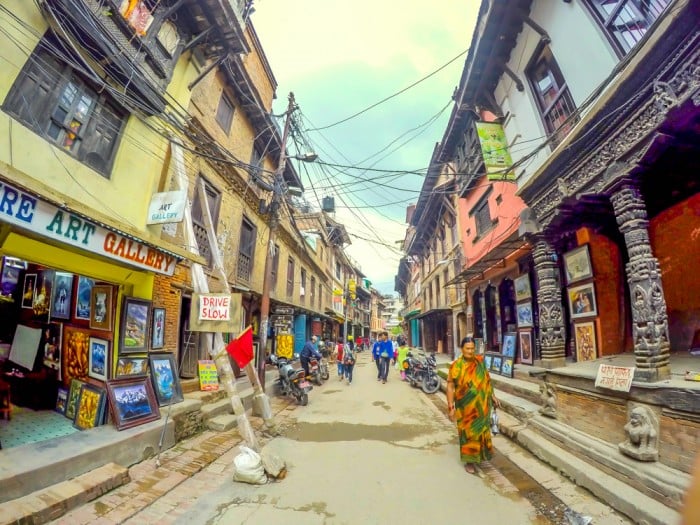 Image credit: Camera and Cheese
When my colleagues and I asked the locals where we can shop for souvenirs, they all replied Thamel. So when we spent our last few days in Kathmandu, I knew we had to go there. If you're from the Philippines, Thamel could strike you as something similar to Divisoria. Thamel has many narrow alleys almost like a maze and one could easily get lost. So it's best to remember how you got in or keep a map with you. There are also money changers in the vicinity but better to have cash available with you just in case. You could basically find different souvenir items there; from scarves to paintings to singing bowls. And if you're ever wondering, yes they have keychains too!
Also read: What You Can Buy With SGD 1 In Nepal
2. Visit Durbar Squares
To me, Durbar Squares are the heart and soul of Nepal. What are Durbar Squares? They're basically plazas opposite royal durbars or palaces. They are also known as the "old cities" in Nepal because they are what's left  of the old kingdoms.
You cannot, and I repeat; CANNOT leave Kathmandu without visiting at least one of these three UNESCO World Heritage Sites. I was only able to go to one but if you have more time, do visit the rest.
Kathmandu Durbar Square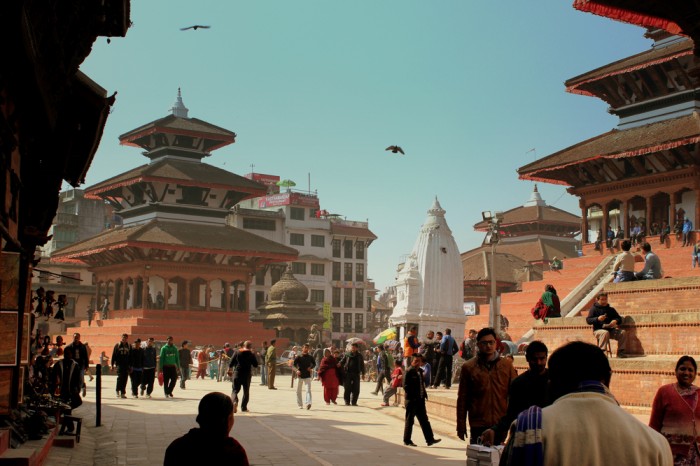 Image credit: calflier001
The Kathmandu Durbar Square is in front of the former palace of Kathmandu Kingdom. While I did not get inside the actual square, I saw it from its outskirts. There were, of course, many tourists but what caught my eye was all the debris. It was one of the more heavily damaged Durbar Squares in Nepal after the major earthquake in April 2015. However, people can still have access inside for picture-taking and sightseeing.
Bhaktapur Durbar Square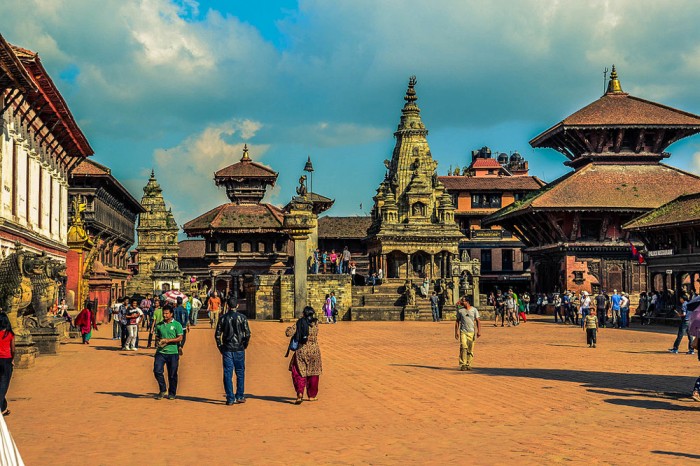 Image credit: Avista
The Bhaktapur Durbar Square holds the famous Golden Gate in Nepal. Like the other Durbar Squares, Bhaktapur also has the most amazing architecture. Most of the buildings are still intact after the earthquake so it's definitely a must visit if you are in the area.
Patan Durbar Square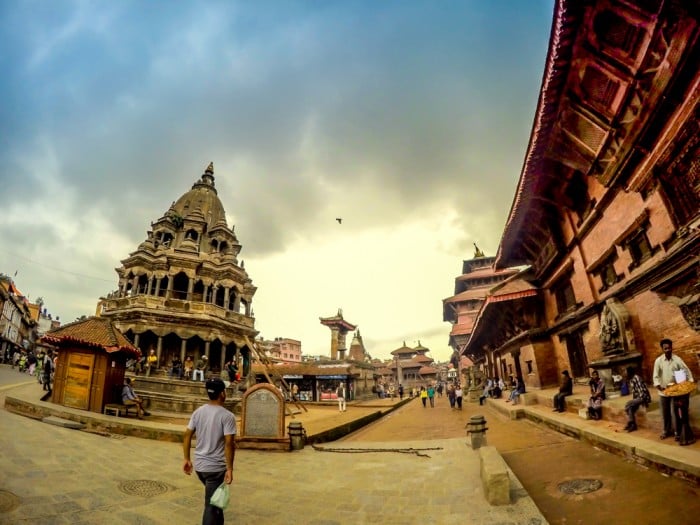 Image credit: Camera and Cheese
The only Durbar Square I've been to was in Patan because our hostel was in Lalitpur. While the buildings were still under construction, people are free to roam around and marvel at the sights. It holds many of the most important temples as it is said to be the centre of Buddhism and Hinduism. This is where I truly fell in love with Nepal.
3. Register for a Short Yoga Session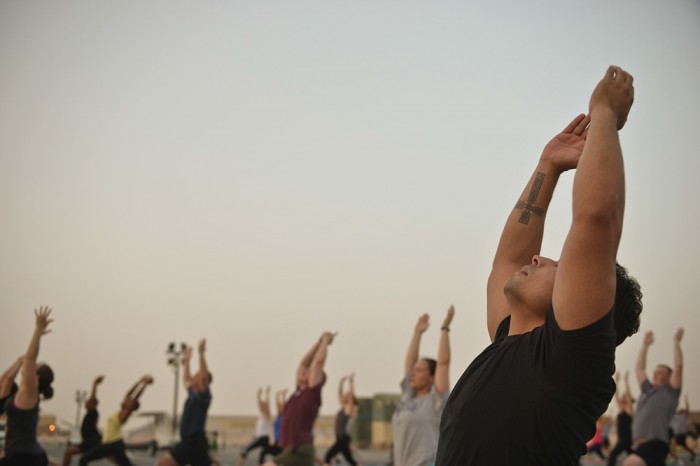 Nepal, to me, is the perfect place to have a yoga retreat. You can definitely feel the culture and a sort of spiritual calmness. I had an opportunity to have free lessons with an Indian colleague who practiced Yoga while I was still working in Gorkha. However, if you're not as lucky, you can always register for short yoga sessions in Kathmandu. When I tried to look for studios, I found so many, it was hard to choose!
4. Watch Cremation Ceremonies at Pashupatinath Temple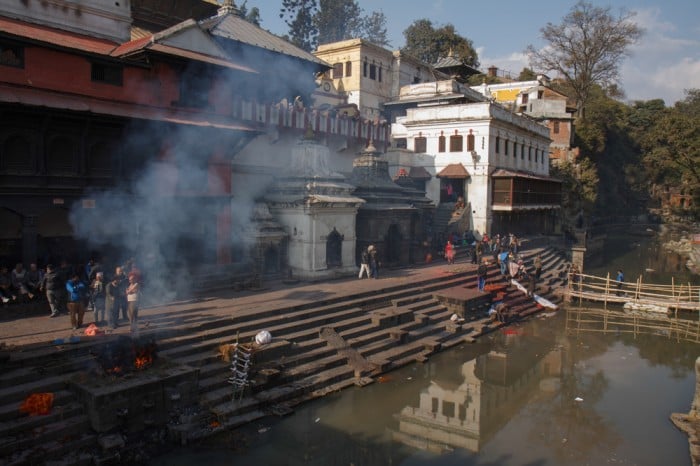 Image credit: Indrik myneur
Cremation is part of Nepalese culture and Hinduism. Nepalese believe in karma and attaining enlightenment. The ceremony is usually done on a river bank. Bodies are washed first and are covered with meaningfully coloured cloths. To burn bodies, locals like to use cow-related items like straw (food of cows) and butter (product of cows) as cows are holy to them. This might be too scary for some but if you're really interested in Nepalese culture, try visiting the crematorium.
5. Marvel at the Boudhanath Stupa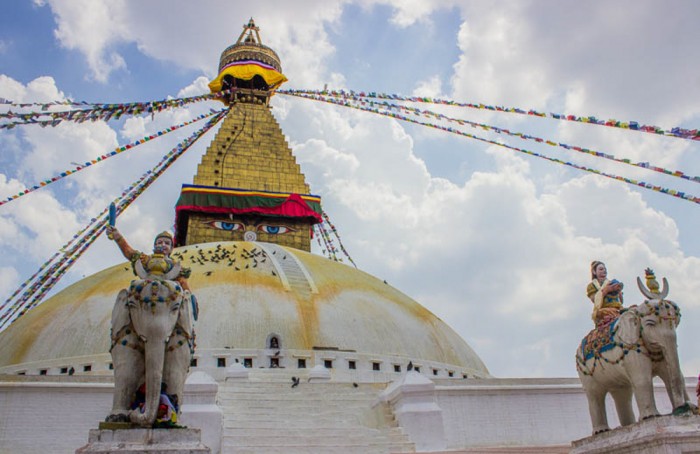 Image credit: Bikram Pratap Singh
A stupa is a structure that used to be where the important kings were buried or where the relics of cremated kings were placed. It is usually characterised with a hemispherical structure. Stupas are considered to be the most important monument in Buddhism. The Boudhanath Stupa is the centre of Tibetan culture in Kathmandu. Although it is still under renovation, it's definitely a must visit if you want to experience the Buddhist culture.
6. Climb the Swayambhunath Temple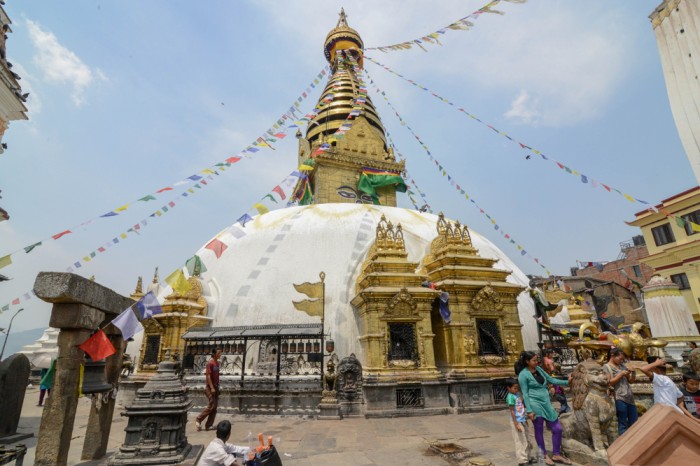 Image credit: Jorge Láscar
Looking for the place to combine your athletic and photography skills? Try climbing  the steps to Swayambhunath Temple. While it might tire some people just thinking about almost 400 steps, many tourists felt intoxicated by the beautiful ambience, structural carvings and the view. It is also a UNESCO World Heritage Site.
7. Ride Elephants at Chitwan National Park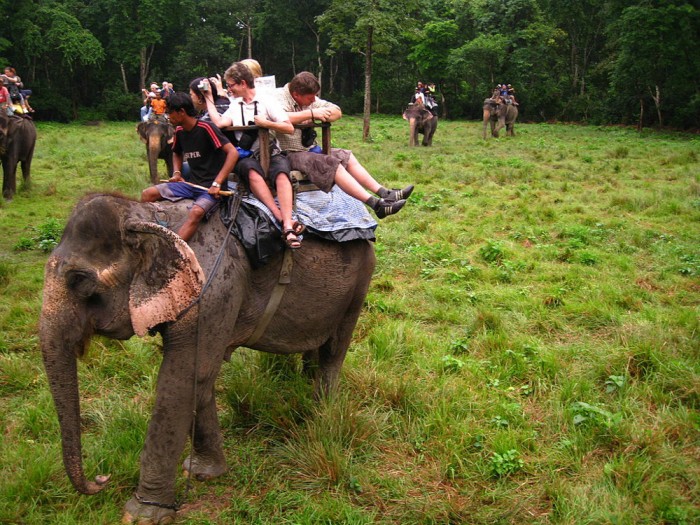 Image credit: MMuzammils
Chitwan National Park is a protected area in Nepal and was awarded as a UNESCO World Heritage Site in 1984 according to their website. When you visit, try the Elephant Safari. You get to tour around the park while riding an elephant. I felt really disappointed that I was not able to try it.
8. Learn about Buddhism at the Kopan Monastery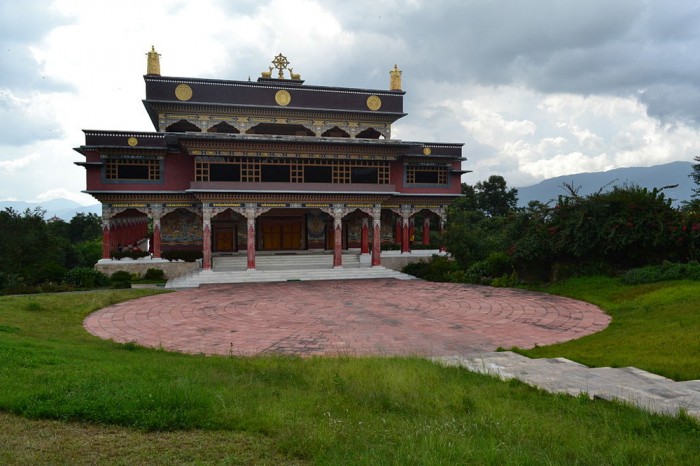 Image credit: Rajeev Bista
If you are interested in Tibetan Buddhism and you're in the Boudhanath area, do not miss the Kopan Monastery. It's the perfect place for a spiritual retreat. The monastery itself, through their website, offers courses on Buddhism and retreat activities. You will also be able to see a stunning view of Kathmandu Valley. You can stay for one day or even a week!
9. Take a Breather at National Botanical Gardens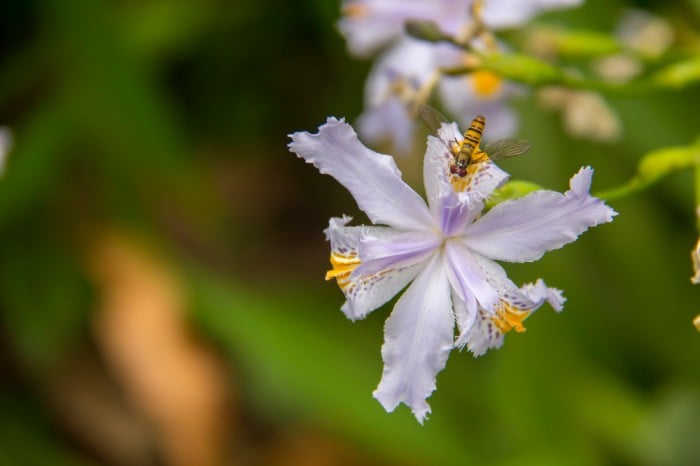 Image credit: Saroj Pandey
Are you a nature lover? Do not skip the National Botanical Gardens in your itinerary. According to Botanic Gardens Conservation International, it is a botanical garden with collections of ornamental plants, rock plants, rose cultivars, trees and shrubs and so much more. Although it's about 40 kilometres from Kathmandu Metro, it's definitely worth the visit.
10. Daydream at the Garden of Dreams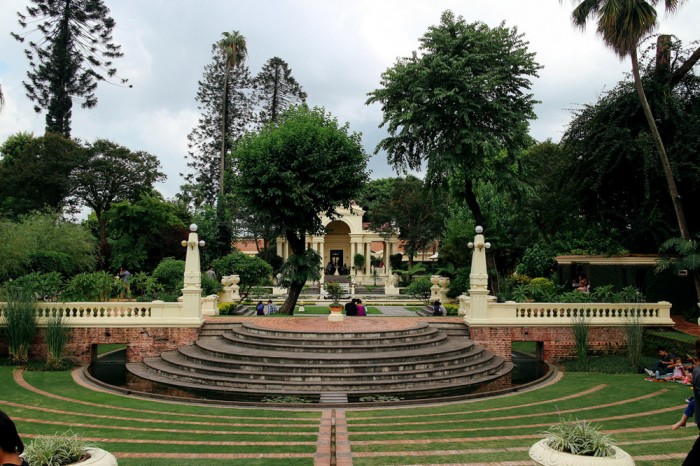 Image credit: Frances Ellen
If you are in need of an escape from the hustle and bustle of the metro, visit the Garden of Dreams. According to their website, it was completed in early 1920s by the late Field Marshal Kaiser Sumsher Rana. When he died, the garden was turned over to the government but was not managed well. It was then renovated by the Austrian Government. You can enjoy the cooler air and even explore the library while in the midst of lush green plants.
Also read: Nepal's Garden of Dreams is a Sanctuary for the Tired Feet
11. Ride a Mountain Flight to See Mount Everest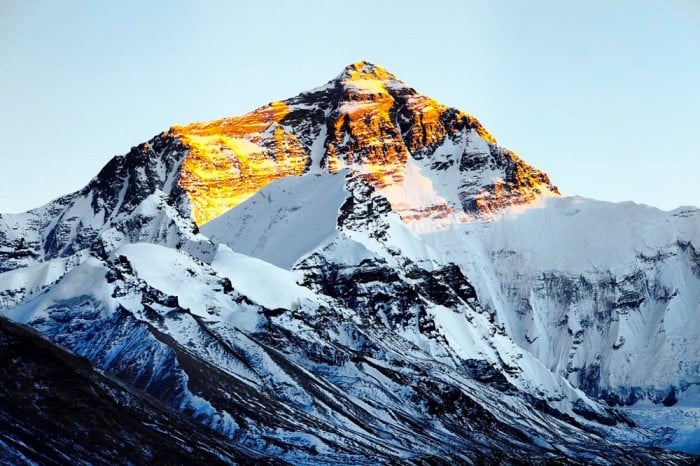 Image credit: Christopher Michel
Among the things that Nepal is most famous for is Mount Everest, the tallest mountain in the world! There are many companies in Kathmandu offering flights to see the famous Everest. I would have loved to see the snowy mountain ranges but I did not have enough time. Some people come to Nepal just to hike to the peak of Mount Everest. I wanted just to touch the snow at the bottom! But if you're not as adventurous, you can still see Everest from the top.
12. Volunteer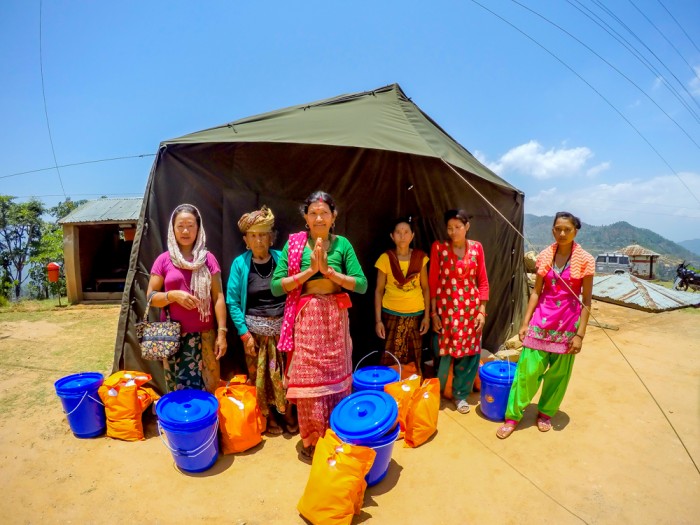 Image credit: Camera and Cheese
As you know, a big 7.9 earthquake struck Nepal last April 2015. I went to Gorkha District, being the centre of the quake, and spent two months working as part of the emergency response team of a humanitarian organization. It was a very enriching experience and one that I will definitely not forget. Not only was I able to help victims of the disaster, I was also able to learn about Nepal's culture. You may also want to tap organizations who offer volunteer activities. I highly suggest that you do so.
Also read: How I Spent 49 Days in Nepal as an Earthquake Relief Volunteer
Bonus Tips
Be sensitive with what you wear. Most of locals in Nepal wear the traditional clothing and are mostly covered up. It is also good to prepare long pants and easy to remove sandals or shoes as you will most likely be visiting temples.

Prepare cash. The currency in Nepal is Nepalese Rupees (NPR). Always have your rupees ready so you would not have to keep exchanging money.

Plan ahead. As with any trip, it is better to plan ahead. You don't have to be as extensive but at least list down the places that you want to prioritise.
There you have it! I hope you'll have a better idea of where to go and what to do on your visit to Kathmandu. Whether you're visiting for adventure, spiritual journey or just plain sightseeing, there's always something for everybody! Ciao!