Contributed by Reverie by Camile Aldriene
It got me really excited to visit the melting pot of Asia. Since we want to maximise our trip after visiting Singapore, we spared a day for a cross-country trip to visit Malaysia. Just to give you a quick background about this 5D4N trip, on our first and second day, we'll be in Singapore. The third day we'll head to Kuala Lumpur via bus. The fourth day from Kuala Lumpur, we'll head to Penang via bus again. And from Penang, we'll take a plane to Singapore before heading back to Manila.
Also read: Our 2-Day DIY Trip to Singapore: Itinerary & Guide for First Timers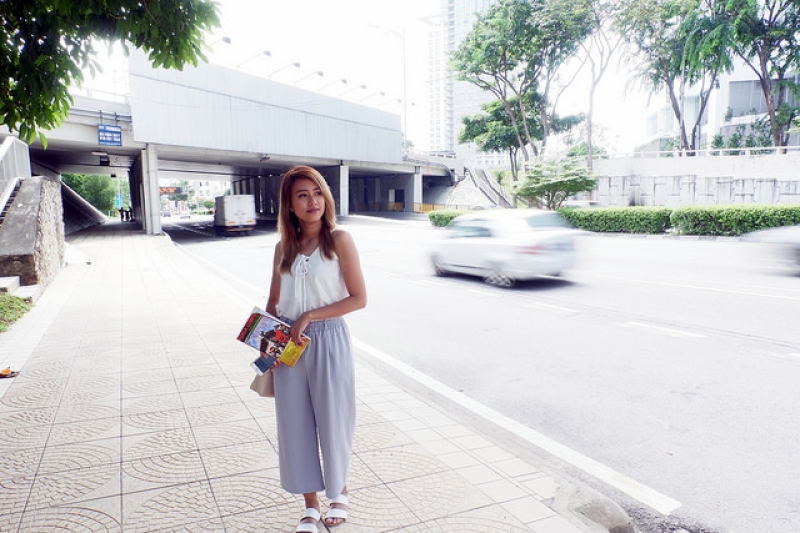 Cross-border commuting from Singapore
From Singapore, you can take a bus or a train. We opted for the 5-hour bus ride since it has a direct route to Kuala Lumpur. We booked our tickets online via EasyBook, it's similar to how you book a flight. You can choose your preferred time of departure, bus route (pick-up and drop-off point), and bus type. Bus tickets range from MYR104.40 to MYR138.85 (₱1,167 to ₱1,553). Print your ticket and be there at the pick-up point at least 30 minutes before the time of departure.
We took the last trip at 11.59pm pick-up point at Bugis and drop-off point at KL Sentral. It was kind of risky since it's a 5-hour midnight bus ride but very strategic since you'll arrive Kuala Lumpur at 5am and get to spend the whole day in the city.
Also read: 5 Unusual Day Trip Ideas from Kuala Lumpur
Upon arriving at Woodlands Singapore checkpoint, you will be asked to take off the bus with your passport for validation. You'll be asked to take off the bus for the second time, this time with your baggage for inspection when you reached the Malaysian Immigration checkpoint. They will ask about your trip details similar with the immigration procedure at the airport. Don't lose the exit card you are given; you will need it when you leave Singapore. Once cleared, you can proceed to ride your bus.
Tip: Don't forget to exchange your SGDs to MYRs before leaving. Money Changers at Kuala Lumpur opens at 10am.
Getting around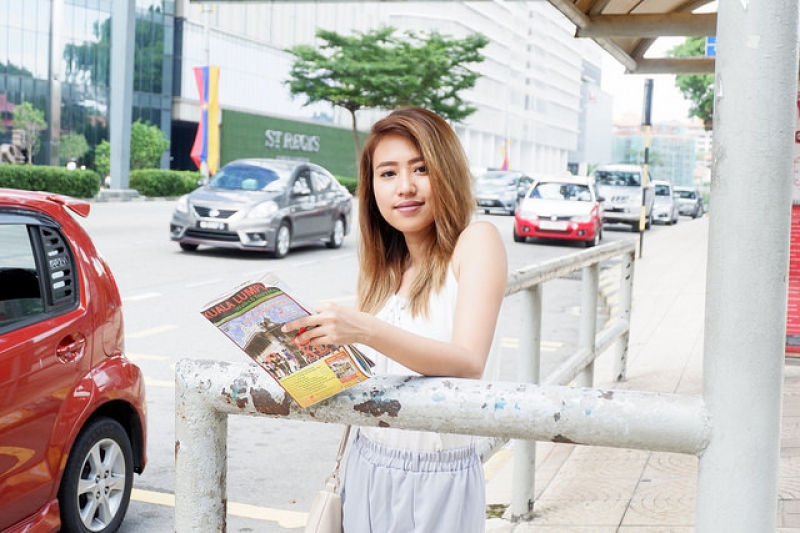 The bus dropped us at KL Sentral. KL Sentral is their main railway station, and also a huge shopping mall called NU Sentral. From here, you can take all the regional and suburban trains. If you'll be coming from KLIA or KLIA2, there's a shuttle bus that will take you there.
Since we're just staying for a day, we opted for Single Journey Tokens instead of the prepaid cards when riding the trains. You can also hop on the free GoKL bus outside KL Sentral.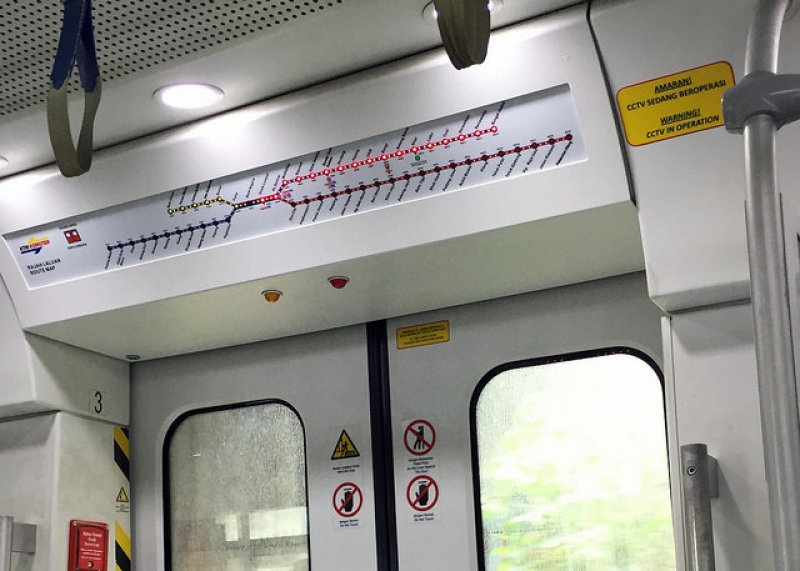 Where to stay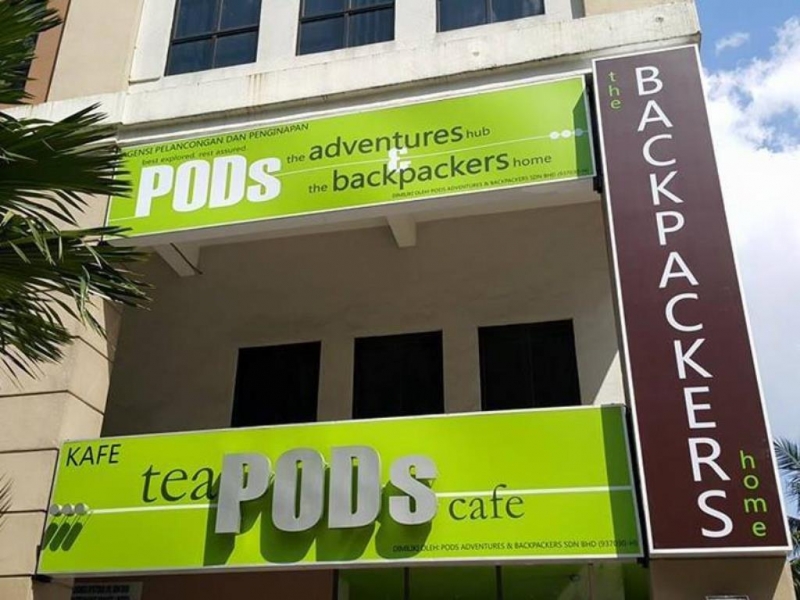 You'll never run out of accommodations in Kuala Lumpur, from hotels to hostels, and apartments. It's best to pick a location near KL Sentral so it will be easier to get around the city. We chose to stay in PODs The Backpackers Hostel, just a few walks away from KL Sentral. It's very cosy and the staff is very accommodating. For MYR85 (₱950), we had a private room with two single beds that comes with free breakfast.
PODs The Backpackers Home & Cafe
G-6, No 30, Jalan Thambipillay, Brickfields, 50470 Kuala Lumpur, Malaysia
Bunk Pods (Mixed or Female Dormitory) = MYR35 (₱391) per night, free breakfast
Single Pods (Private Room) = MYR 65 (₱726) per night, free breakfast
Double Pods (Two Single Beds, Private Room) = MYR 85 (₱950) per night, free breakfast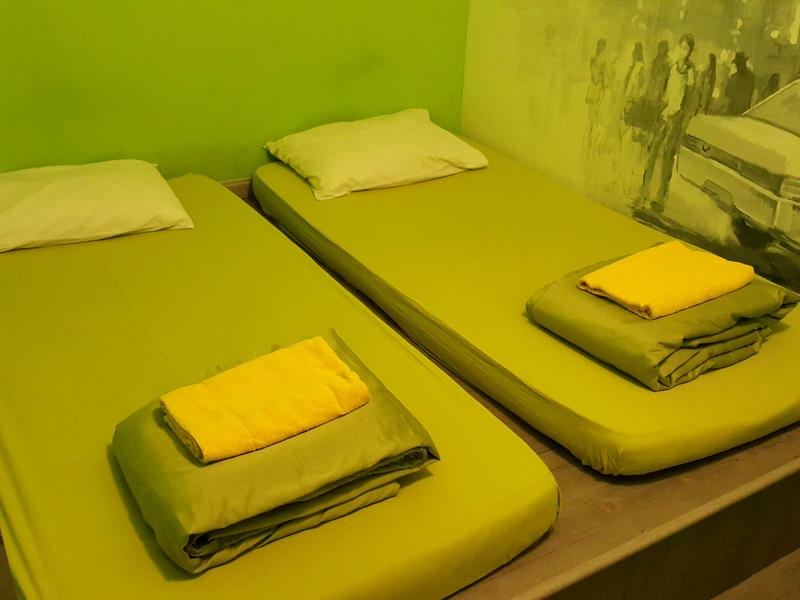 Also read: How to Spend Your 12-Hour Layover in Kuala Lumpur
Trip highlights
Muzium Negara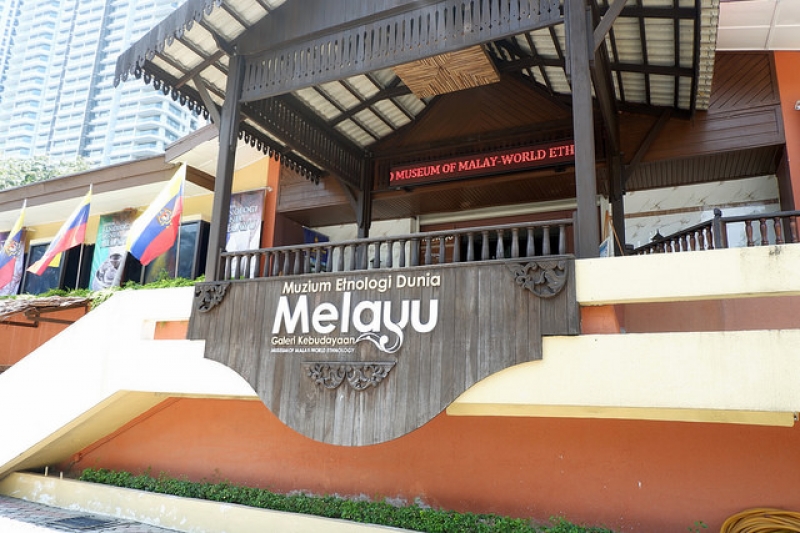 How to get there: From KL Sentral, hop on the free GoKL bus and get off at Jalan Namansara or Bus Stop No. 12
Before wandering the city, dropping by the National Museum is a must! Learn from Malaysia's rich history from prehistoric to Colonial times. From there, you can get an idea which are the historic places that you'd like to visit. Entrance is just MYR5 (₱55) per person.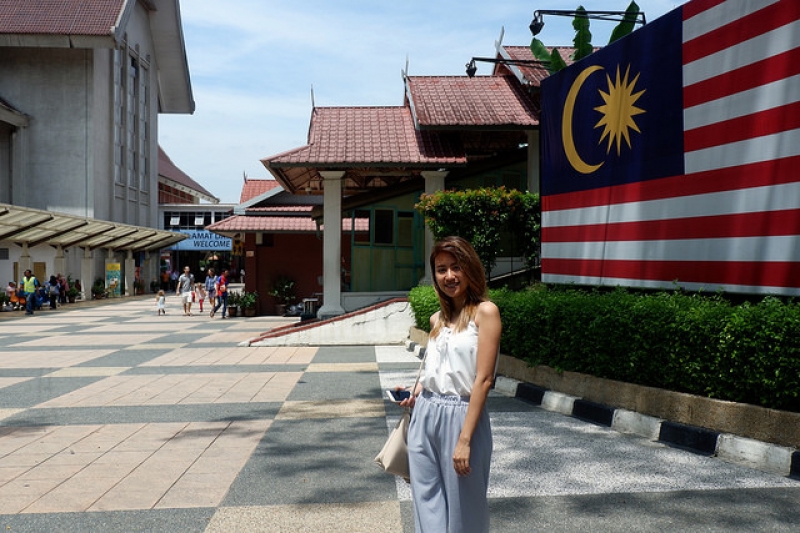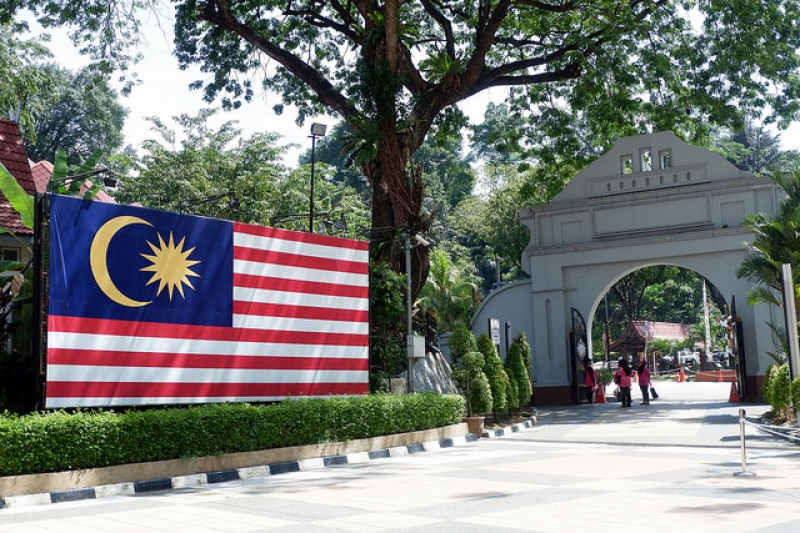 Masjid Negara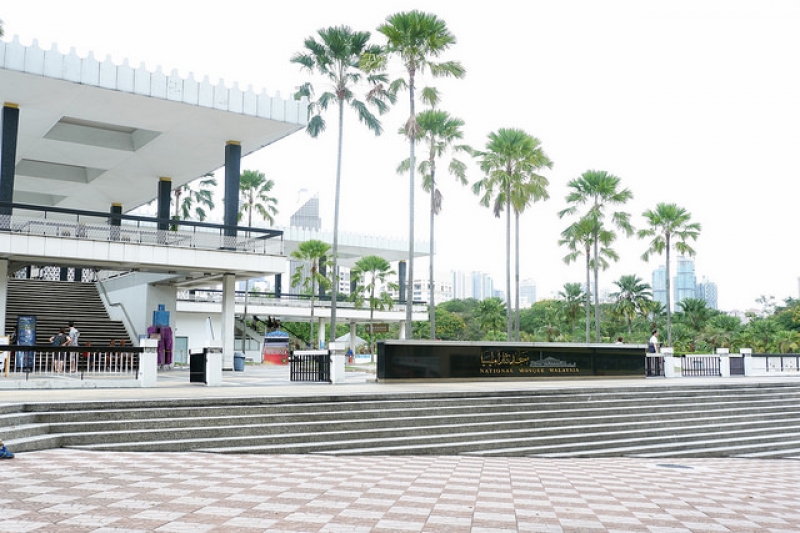 How to get there: From Muzium Negara, it's a few walks away from there
Visit the state mosque. It's an open-air modernly designed mosque with 73 metres high minaret and the star-shaped roof. It's free but you should be dressed properly.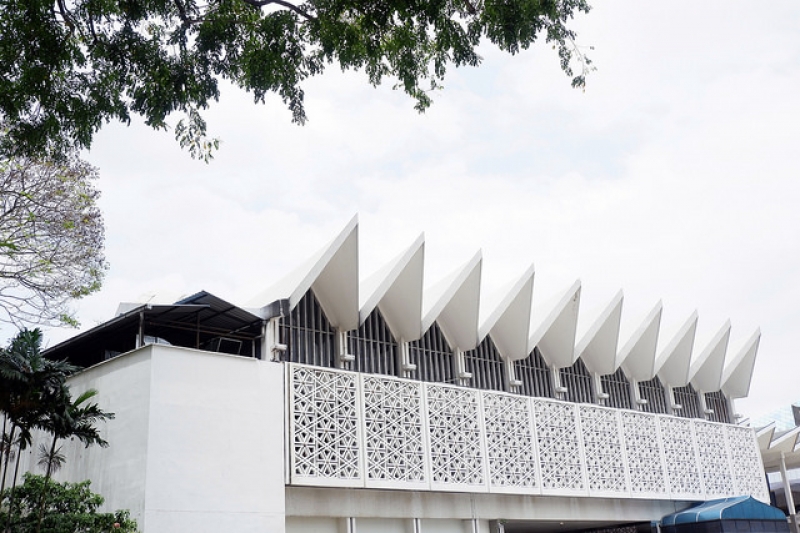 Islamic Arts Museum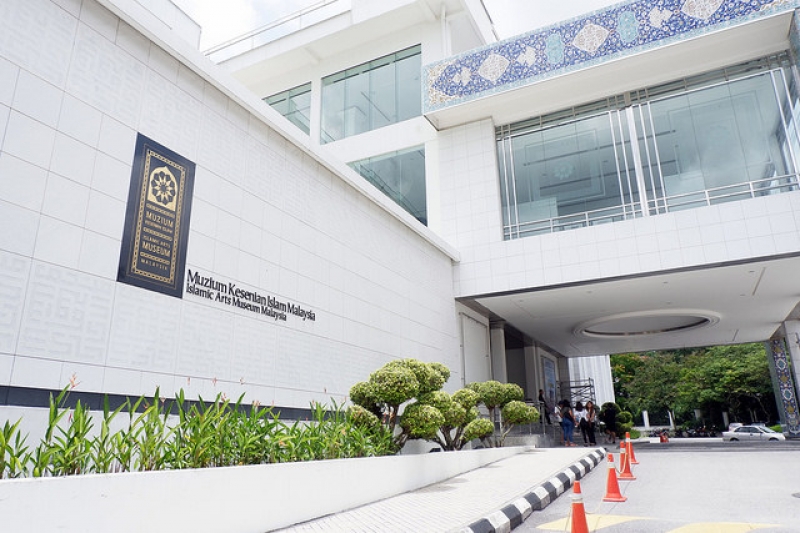 How to get there: From Masjid Negara, it's a few walks up on the hill
One of the must-visit museums in Malaysia. For MYR14 (₱156) you'll get to know more about the Islam and all the Islamic architectures around the world. This place is so beautiful!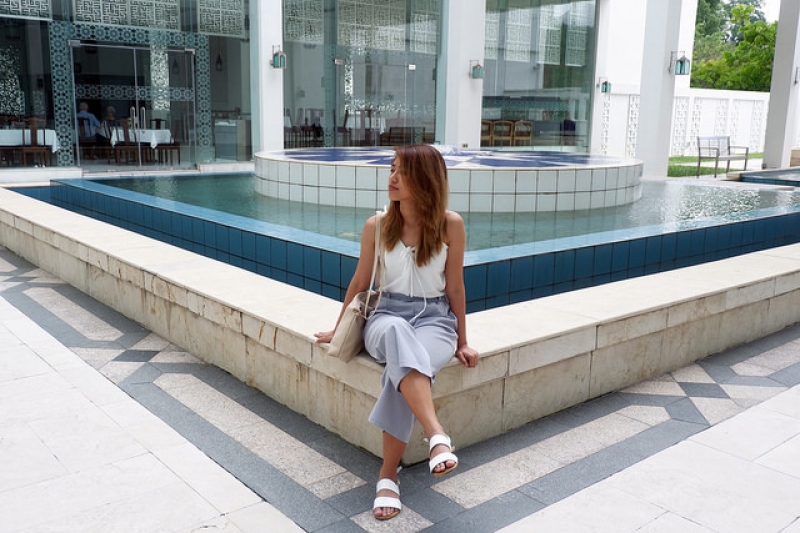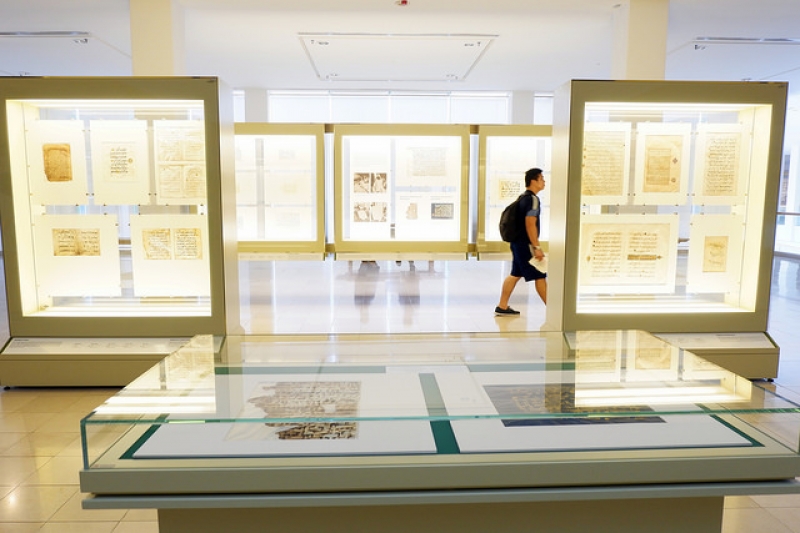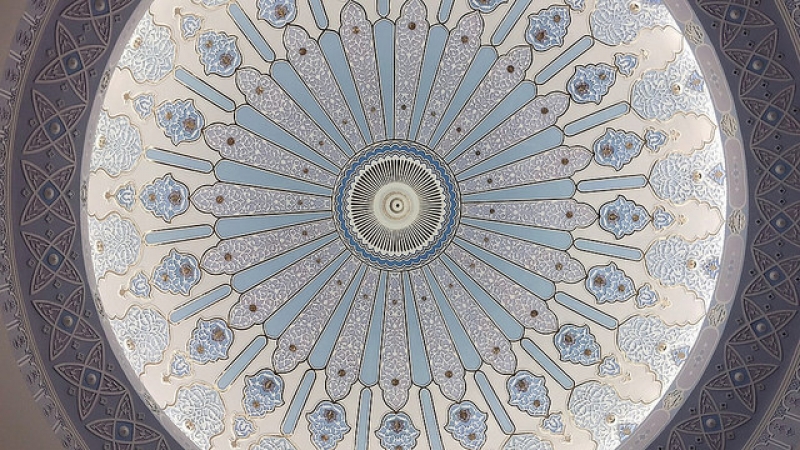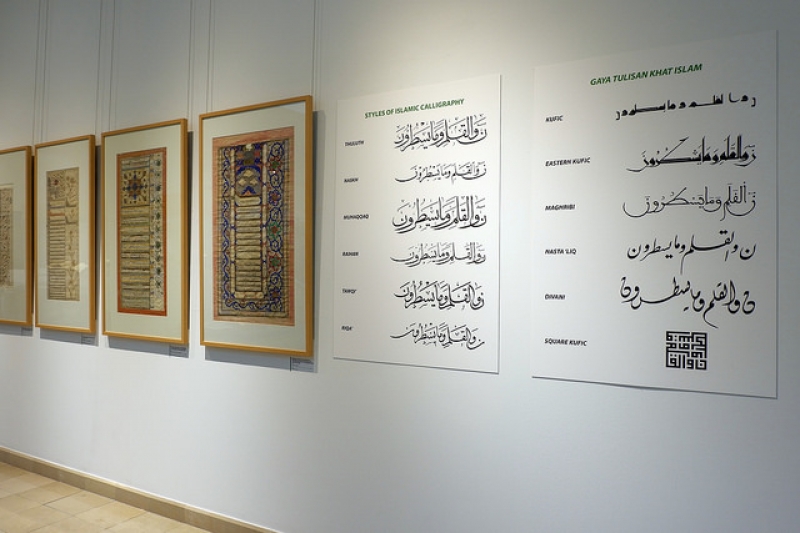 Kuala Lumpur Railway Station Restaurant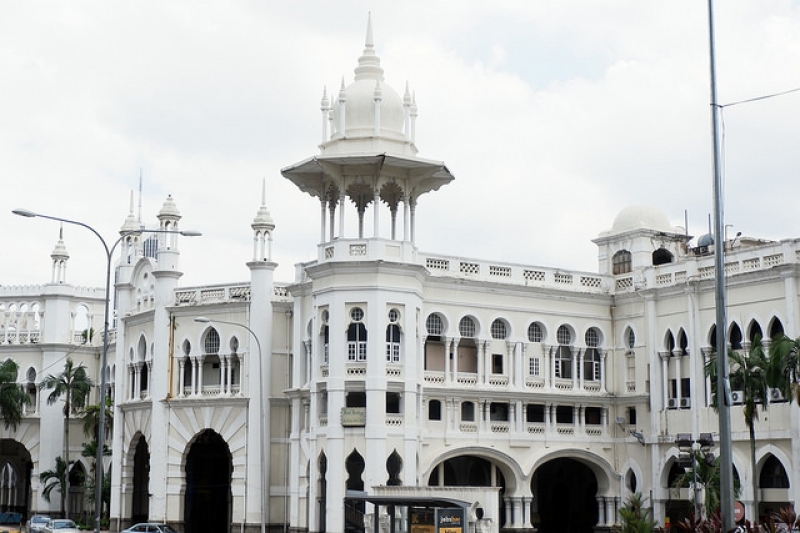 How to get there: From Islamic Arts Museum, walk back to the Kuala Lumpur Station, in front of KTM Building
Have a taste of their local cuisine in this cafeteria-ish restaurant. We tried their Nasi Lemak which surely is a must-try. It's rice with various toppings or add-ons, served with sambal sauce (spicy sauce). We also had a taste of Ayam Goreng (fried chicken) and their famous Teh Tarik (Milk Tea) which is best served with ice. If you'll be taking your drink with you, they'll pour it into a plastic bag that has a string which will allow you to hang it on your wrist!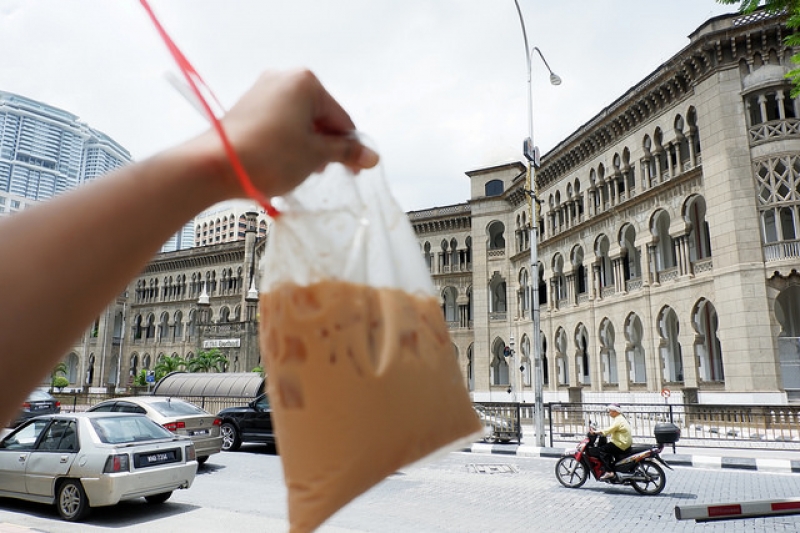 Batu Caves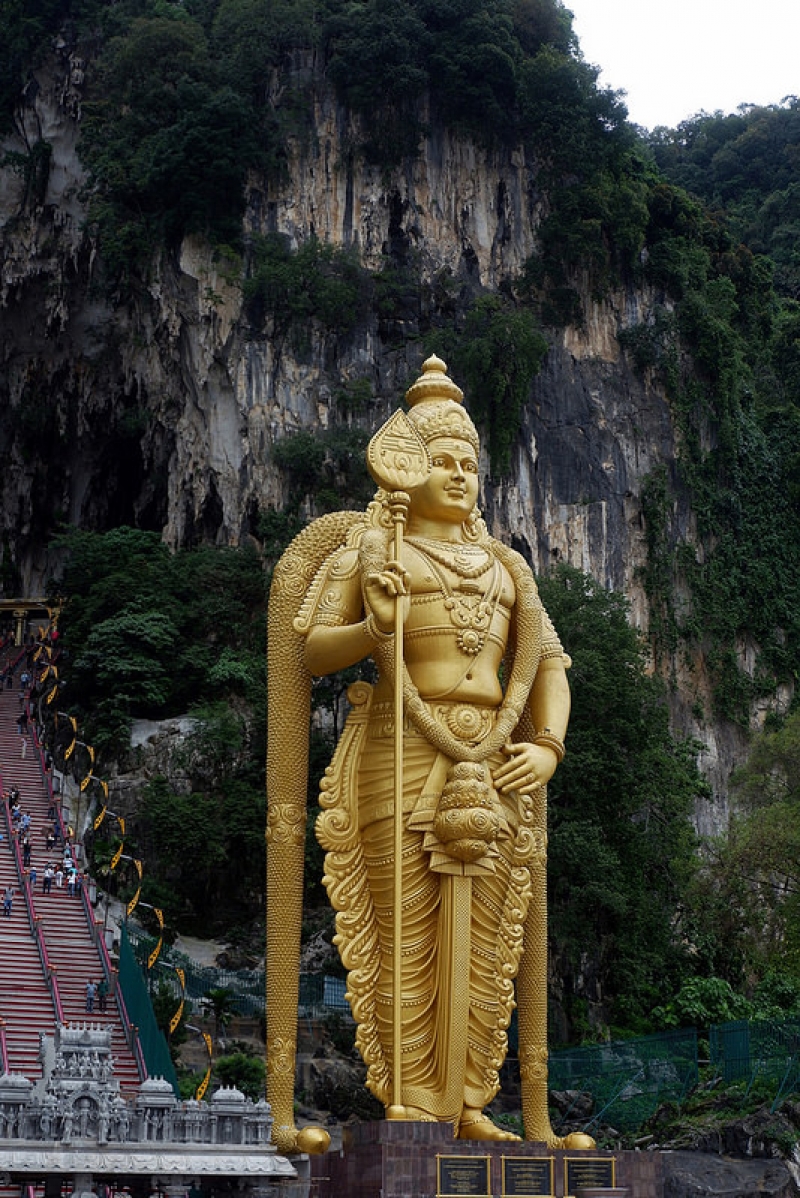 How to get there: From Kuala Lumpur Railway Station, ride a train to Batu Caves Station
The Batu Caves is the home to various Hindu shrines and one of the top destinations located at the edge of Kuala Lumpur. Upon reaching the entrance, you'll see a big golden statue of Lord Murugan and at the entrance of the Ramayana Cave is a towering statue of Hanuman, the devotee of Lord Rama. Climb up the 272 steps of this carved limestone hill. You'll see a lot of wild monkeys ready to mingle with you and steal your food. Better watch out for your belongings!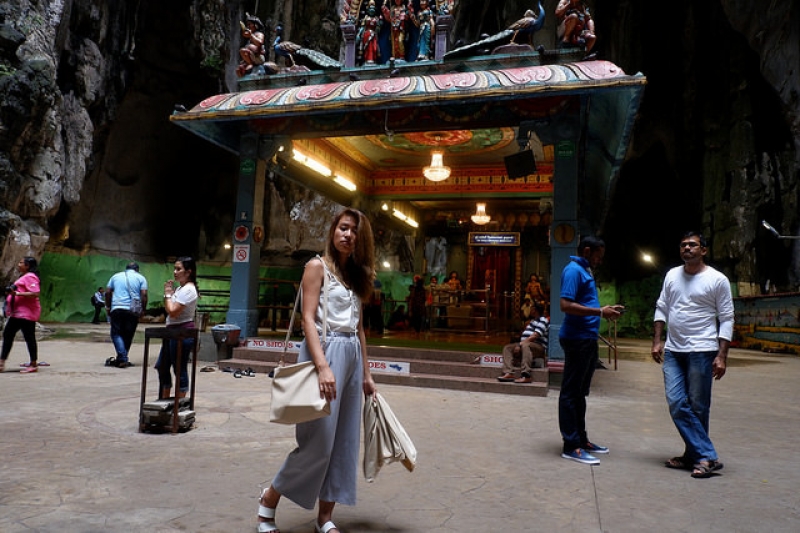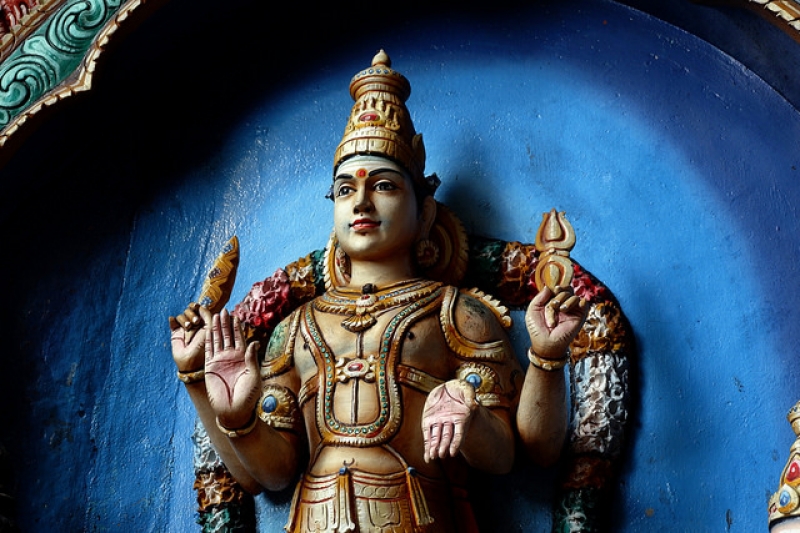 Masjid Jamek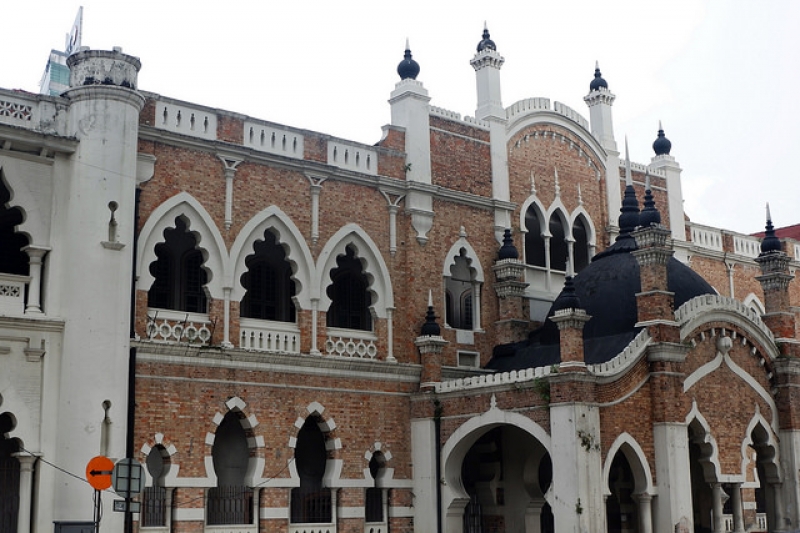 How to get there: From Batu Caves Station, ride a train going to Masjid Jamek Station
After alighting at Masjid Jamek station, we took a walk to Masjid Jamek, the biggest and one of the oldest mosques in Kuala Lumpur. We weren't able to take photos since it's raining, plus some of the parts were under construction. It's said to be the first brick mosque to be built in the city.
Side Trips
On the way to Merdeka Square, you can do a walking trip and take photos with the interesting buildings along the way. Here are some of the buildings: Sultan Abdul Samad, National Textile Museum, National City Gallery.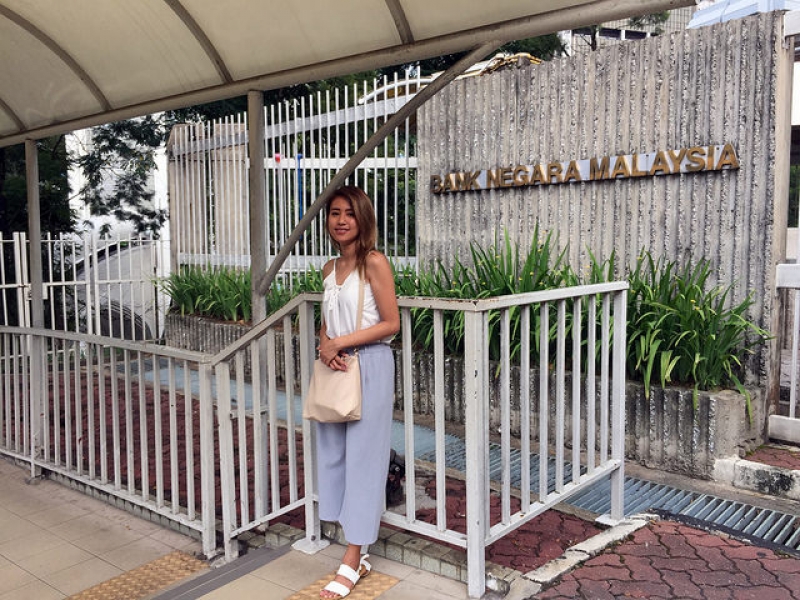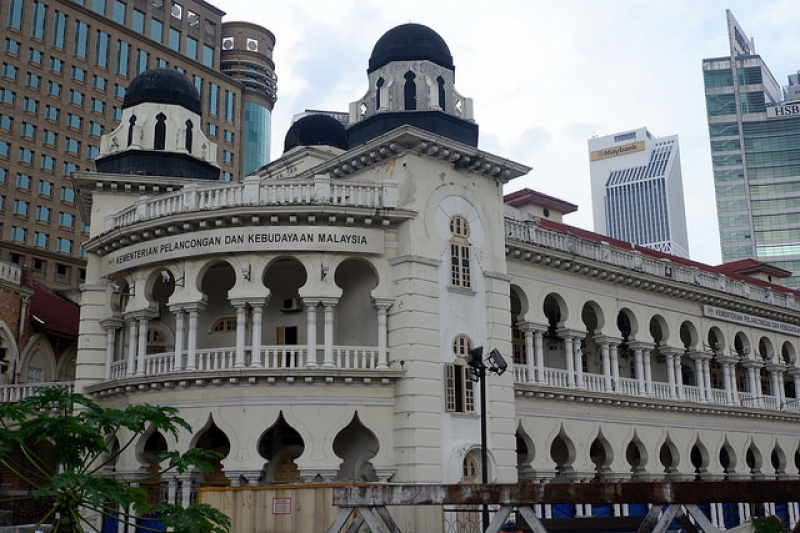 Merdeka Square
How to get there: From Kuala Lumpur City Gallery, it's a few walks away from there
If you were able to visit Muzium Negara, then you know a bit of the history of Merdeka Square. It is also known as their independence square where the Malaysian flag was raised for the first time to commemorate the end of British colonisation over their country.
Little India
How to get there: From Merdeka Square, take a long walk to Little India
If you're into shopping and Indian cuisine, taking a walk here is the place to be! I must admit my feet hurts from walking but it's worth it. The pavement is full of expats and locals, especially on weekends.
The Petronas Twin Towers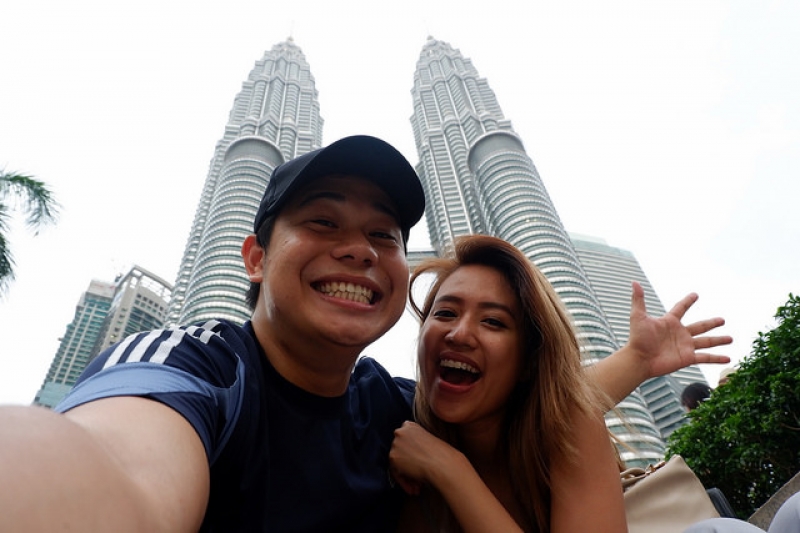 How to get there: From KL Sentral, ride a train to Batu Caves Station Kelana Jaya Rail Line or from Kuala Lumpur Railway Station, ride a train to Batu Caves Station
The famous landmark in Kuala Lumpur, The Petronas Towers! It's best to come here in the afternoon so you can take photos while there's sunlight and wait for the sunset so you can see its beauty at night. You can go up and see Kuala Lumpur's beauty and walk at sky bridge that connects the two towers. As for us, I just went inside the malls to shop!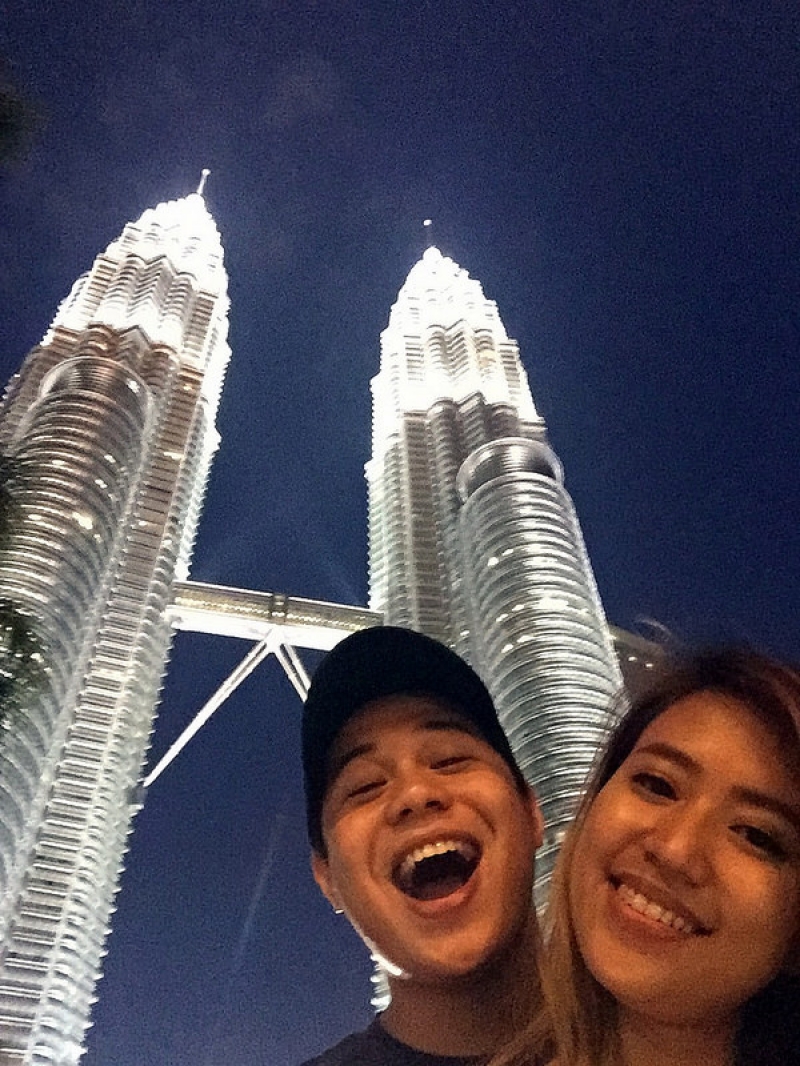 Bukit Bintang
How to get there: From The Petronas Twin Towers, hop on a GoKL bus going to Bukit Bintang
This is one of the most popular shopping districts with all the designer labels. We went here in the evening and so you can see tourists and locals enjoying a walk at this glamorous district. Some of them are bustling for the nightlife. Oh, there's a big Sephora store here!
Jalan Alor Food Street
How to get there: From Bukit Bintang, it's a few walks going to Jalan Alor
Dinner time and ending the day at one of the famous hawker centres. The Jalan Food Street is also a tourist destination. You'll find a lot of food stalls serving chilli crabs, BBQ, noodles, and dim sum!
Also read: Best Halal Dim Sum Restaurants in Kuala Lumpur
In less than 24 hours, we were able to tour around Kuala Lumpur. I must admit this was very tiring and a day isn't enough to immerse yourself and learn about Kuala Lumpur. The next day continues with our trip to Penang, Malaysia. Hope you learned from this travel guide for a first-timer! If you have questions let me know if the comments area.