For all its worth as a popular tourist destination in Southeast Asia, Malaysia is home to plenty of hidden gems that have somehow failed to attract the fanfare they deserve. But I guess that is expected when Malaysia has so much to offer. With so many islands and beaches, so many tropical rainforests, so many caves…one or two are bound to slip under the radar.
One such location can be found off the coast of Sabah in East Malaysia, near the Philippine border. It is a little gem of an island known as Mataking, which, among the many beautiful beaches in Malaysia, is known by many as the Maldives of Malaysia.
Mataking 101
Wait! I know you're already excited by the words 'Maldives' and 'Malaysia' in the same sentence but before jetting off to Sabah and visiting the island, here are 3 fast facts about the island. But hey, this is a travel magazine, nobody wants to through a long lecture! So let's do this differently! Psst, try to pay attention to the information and not just ogle at the pictures, will ya?
Mataking Island actually consists of two islands, Mataking Besar (Big Mataking) and Mataking Kecil (Small Mataking)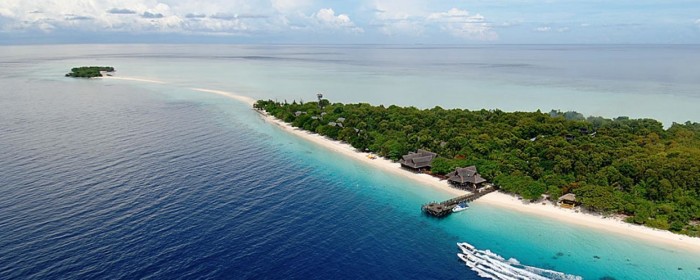 Image credit: mataking.com
The area size of the secluded island is only 3km x 1.5km and it takes about an hour to walk around the perimeter of the island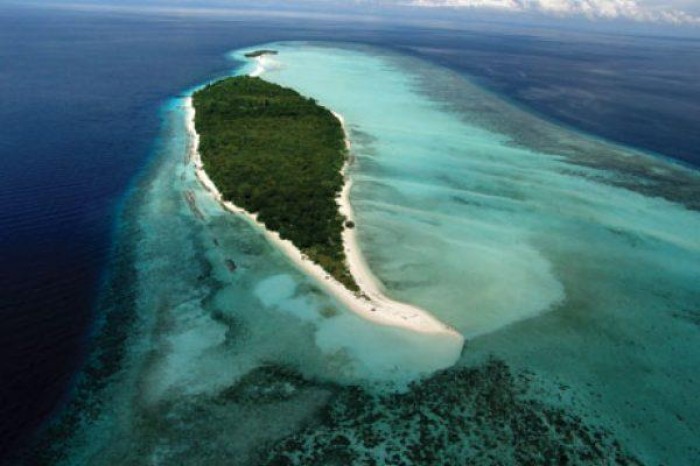 Image credit: sabahtourism.com
During a low tide, you can actually cross from Mataking Besar to Mataking Kecil on foot. Yes, on Mataking Island, one can literally walk on water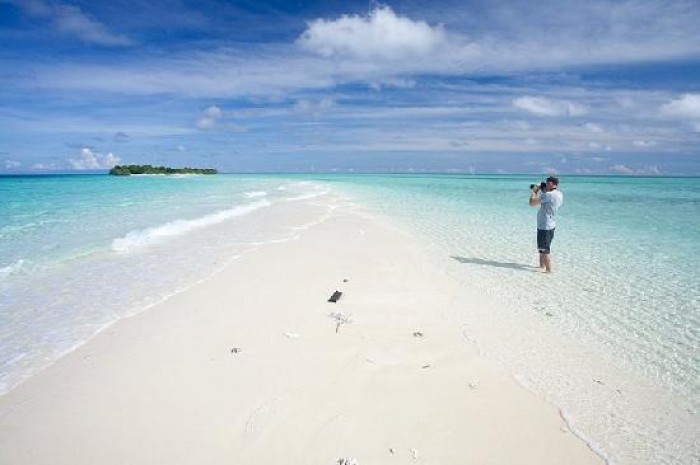 Image credit: tour-borneo-malaysia.com
Now that we've covered that introductory bit, let's get to the more pressing questions: how to get there, where to stay and what to do on the island. Let's do this one at a time.
Also read: 15 Incredible Photos of Islands and Beaches You Won't Believe Are in Malaysia
How to get there
In case you haven't caught on yet, there is no airport on Mataking Island simply because an airport would probably be bigger than the island itself! But not to worry, you don't necessarily have to swim across the ocean to get there either, though the journey to the island may be a bit of an adventure.
What you would want to do (assuming you're not from Sabah) is to get a flight to Tawau Airport and then from there, you would need to either hire a cab, or take public transport to the coastal village of Semporna. Head to the harbour at the village and Mataking Island would only be a 45 minute boat ride away.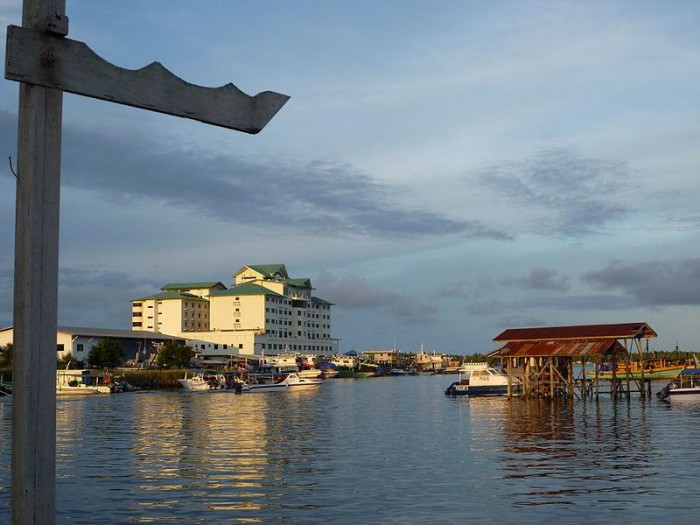 Image credit: Marcin Falenczyk
Of course, if you find it a hassle to do all that by yourself, the Reef Dive Resort on Mataking Island provides pick up services for guests who book with them…which brings us to the next section.
Where to stay
There is only one resort on Mataking Island itself, which is the Reef Dive Resort. It is a luxurious and classy establishment offering various accommodation options which are all top class. It has various facilities such as bars and restaurants, BBQ facilities and spas, an outdoor Jacuzzi and other recreational facilities.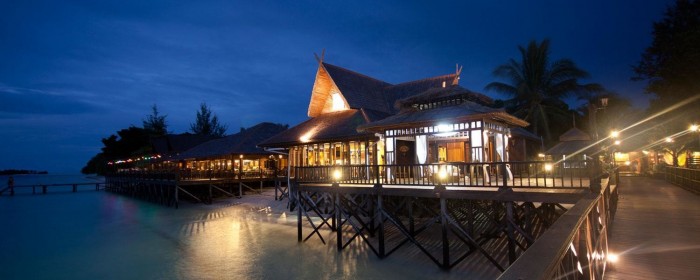 Image credit: mataking.com
The resort (much like the island itself) is perfect for honeymooning couples as it offers optimal privacy (the resort has a maximum of 40 units only) and pristine experiences on the island. You can even arrange to have your wedding there! That being said, the luxurious accommodation can prove to be slightly pricey for the average traveller, at roughly RM1,200 per night for a packaged deal.
Alternatively, there are a few inns and budget hotels in the village of Semporna near the harbour, so you may choose to shack up there and take the boat ride to Mataking Island.
Also read: 10 Secret Islands in Sabah for Your Next Tropical Getaway
Things to do
Now, on to the most important bit: What to do on Mataking Island? You mean besides picnics on the beautiful beach, admiring the heavenly scenery and being lulled into a complete sense of relaxation?
Mataking is one of the best diving and snorkeling spots in Sabah, if not Malaysia.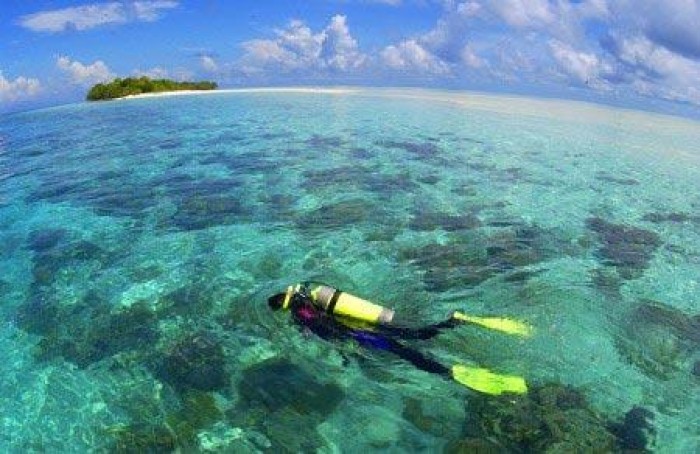 Image credit: sipadan.com
Since the island is surrounded by protected and well-preserved coral reef colonies (the resort is named Reef Dive after all), diving and snorkelling are the main activities on Mataking Island, so much so that these activities are often included in the room rates. It would be a sin to pass up the opportunity to dive around Mataking Island. There's also an underwater post office from which you can send postcards back to your loved ones to show them how much you miss them (or, you know, just to show off?)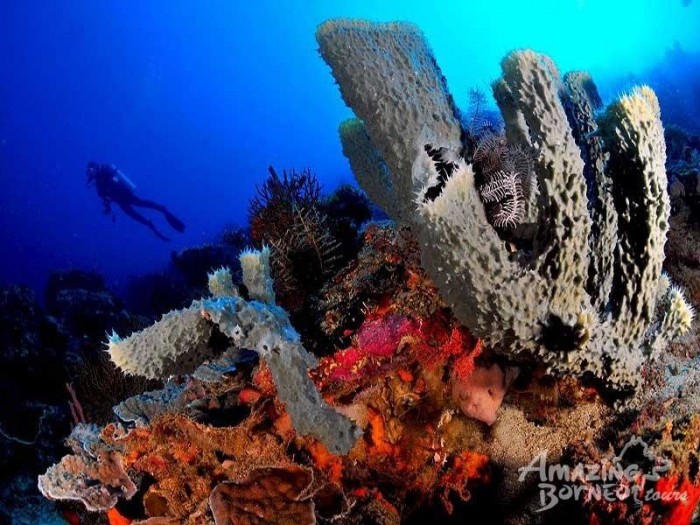 Image credit: amazingborneo.com
Of course, the island is not all just about webbed feet and scuba tanks; there are also tons of other activities. There is a watchtower on the island which you can climb for beautiful morning and night views, a peacock sanctuary, guided tours around the island and jungle walks. In fact, depending on when you visit, you may even be lucky enough to catch a rare glimpse of turtles coming on land to lay their eggs!
You can also arrange for island hopping and fishing trips! At night, be entertained by various artistic and cultural shows as you indulge in delicious delicacies in an open air environment with an awesome view of the sea! Regardless of what floats your boat, Mataking Island's only concern is to pamper you to the point that you never want to leave.
Image credit: mataking.com
Of course, it's difficult to fully appreciate the beauty of Mataking Island with a few words and some pictures, however beautiful they may be. The best way to do that is, you guessed it, to visit the island itself. So, godspeed my fellow travellers, godspeed! Book your tickets now or forever hold your peace!