Ever dreamt of going on a vacation without having to worry about any planning? Well then, how about a cruise where you won't know what's going to happen up until the very last minute? Such is the concept behind the Uniworld Mystery Cruise: A 10-day "mystery" voyage that takes you to different places in Europe!
This first-ever Mystery Cruise around Europe will set sail on 12 June 2022 — and it certainly takes post-lockdown travel spontaneity to a whole new level. Everything will be kept a secret from the guests, including the destinations, port stops, and other perks. The reveal will happen just when the ship is about to depart! Sounds intriguing, doesn't it?
What we know so far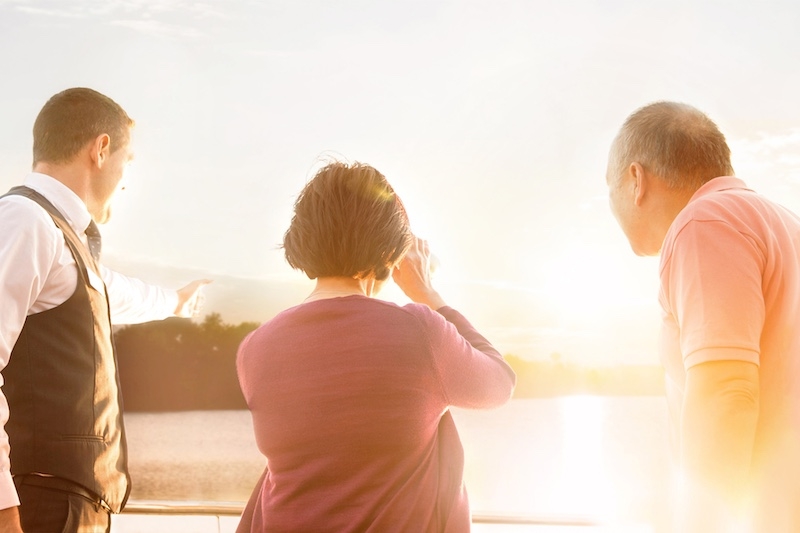 While the exclusive 10-day itinerary will remain a secret until the last minute, Uniworld Boutique River Cruises at least lets you know how much you'd be paying for this trip. Rates start at US$6,999 (~S$9,285.15) per person, which covers your airfare to the point of departure. Also included are in-suite butler service, onboard entertainment, gourmet meals, unlimited alcohol selection, wellness programs, and special offshore excursions. So, yes, no need to worry about paying extra.
But what about knowing what to pack, you ask? Fortunately, a packing list and even clues about the mystery destinations will be sent prior to the trip. Minimal further details will also be revealed on the way to the airport, so there's an exciting build-up indeed. Still, one thing's for sure — you'll be exploring a lot of Europe in a span of 10 days!
What inspired the Uniworld Mystery Cruise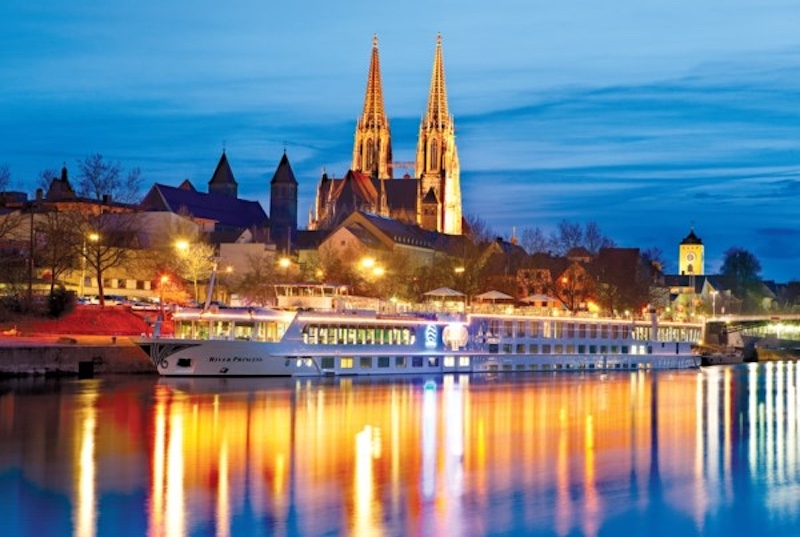 Joining this one-off event is Uniworld's President & CEO Ellen Bettridge. In an interview with The Independent, she mentioned that the idea was hatched after a series of customer feedback amid pandemic lockdowns. "With vaccines rolling out and borders opening up, our guests have communicated that they're willing to travel anywhere just to get back out there and explore the world once again," she said.
Surely, her participation in the voyage should also give guests some extra assurance, especially in terms of safety and seamless itinerary planning. After all, venturing into the "unknown" doesn't always have to feel daunting!  
This mystery cruise around Europe is a nod to an earlier initiative by Qantas. Australia's flag carrier has recently announced that they're bringing back their special "mystery flights" due to popular demand. The previous event featured a series of domestic flights going to unknown destinations that are within two hours away from either Sydney, Brisbane, or Melbourne. 
Also read: Will Revenge Travel Save the Tourism Industry?
Don't you think the Uniworld Mystery Cruise sounds like something from an Agatha Christie novel? Although, we're definitely not hoping for a reenactment of events that occured in her travel-centric thrillers, like Death on the Nile. (BTW, there's a movie adaptation of that coming soon this 2021!) 
Ready to make that mysterious booking, or would you like to know more details about the cruise? Check out their website here. 
---
All images are credited to Uniworld Official Website.