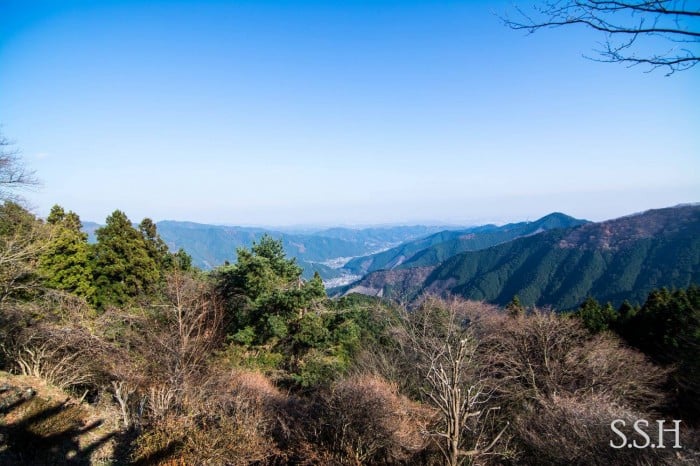 Image credit: Shao Hua
Summiting Mt. Mitaki is an easy feat – easy in the way that you can actually take the cable car ride all the way to the half point. Sounds good? I have better news: even with my short legs and heavy backpack filled with snacks, I could reach the mountain's summit (929 meters) within 30 minutes. Which means no sweating at all if you hike Mitakesan (Mt. Mitake) during the autumn or winter months like I did!
During my five month stay in Japan, I went to  Mt. Mitake four times – that's how much I love this place. Located at the western side of Tokyo, Mt. Mitake is about 90 minutes away from the city centre by train, or slightly longer than that (up to 2 hours) if you are out of luck and end up boarding the local bound trains, which stops at each station. But don't worry, Mitakesan is definitely worth the two hours train ride.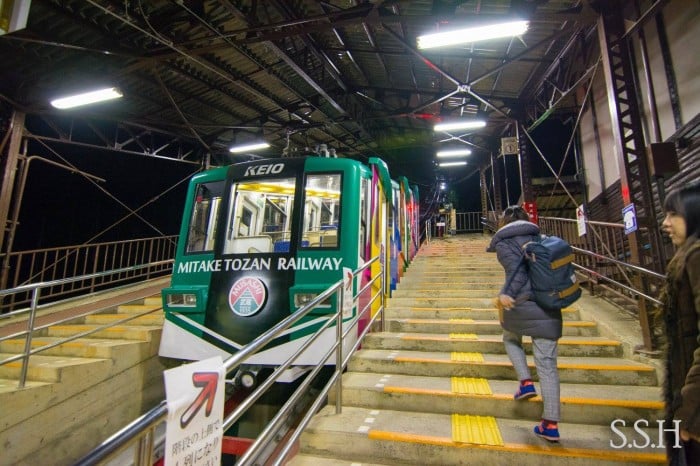 Image credit: Shao Hua
The promised cable car. Alternatively you can hike all the way up; it will just take an extra hour to reach the peak.
Also read: 5 Tips Every Budget Traveller in Tokyo Must Know
An escape from the tourist crowds
I think this is by far the best thing I love about Mt. Mitake. While on weekends, it can be very popular among the locals, it is always devoid of the tourist crowds! Therefore, when compared to the famous Mt. Takao, Mitakesan is way less crowded and touristy. If you are up for enjoying mother nature all to yourself and your travel buddies, Mitakesan is the place to go! During my fourth visit to the mountain, I couldn't help screaming "i-i-ne" (pronounced as ee-ee-neh, which means "i feel so good" here) throughout the hike.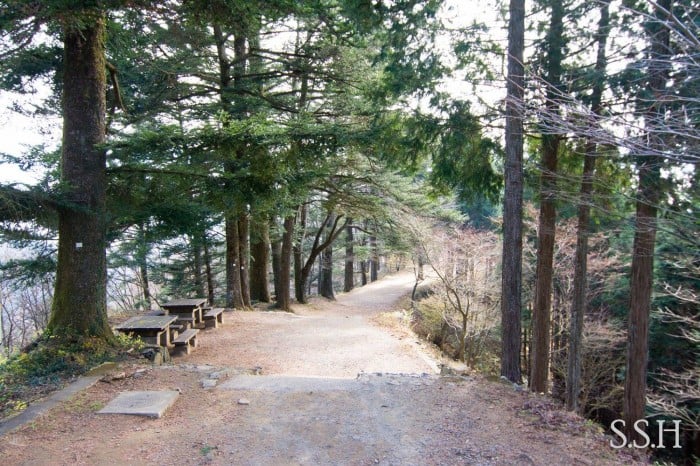 Image credit: Shao Hua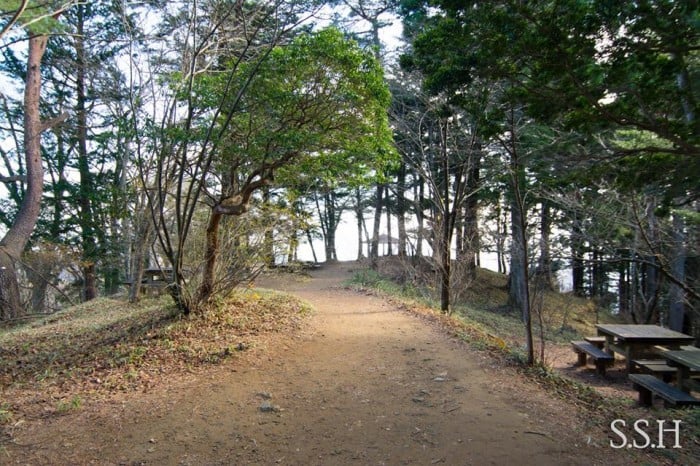 Image credit: Shao Hua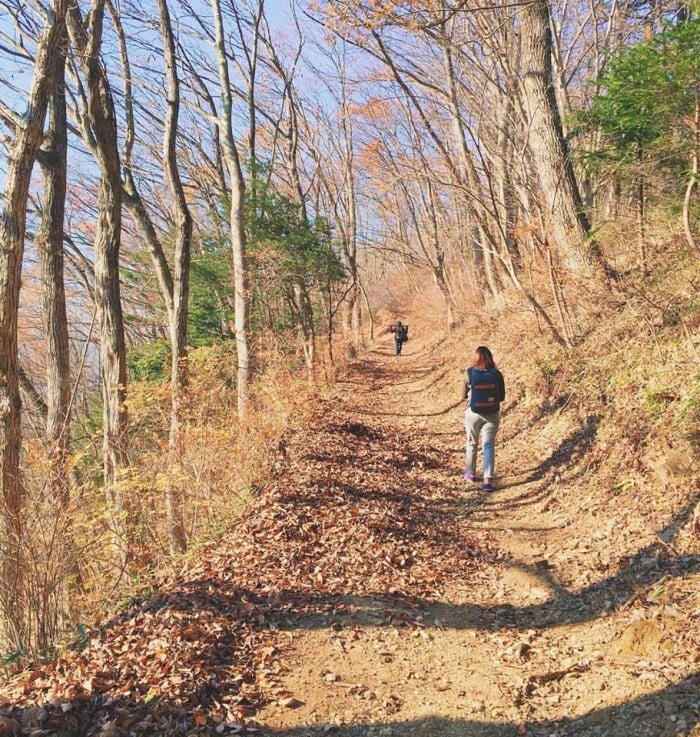 Image credit: Shao Hua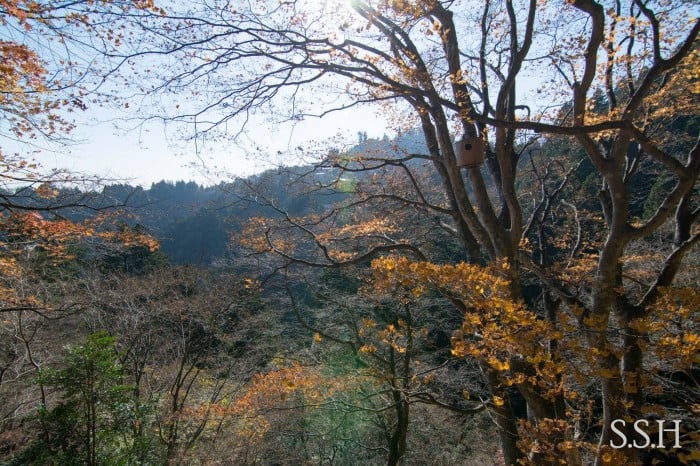 Image credit: Shao Hua
Musashimitake Shrine: A must-visit place for dog lovers
When you come out of the top cable car station, turn left and follow the signs. You will see Musashimitake Shrine, which stands on the summit of Mt. Mitake, after an easy 30 minute walk. You will walk pass the village, the Mitake Visitor Center and the shopping street before you see the shrine's torii gate.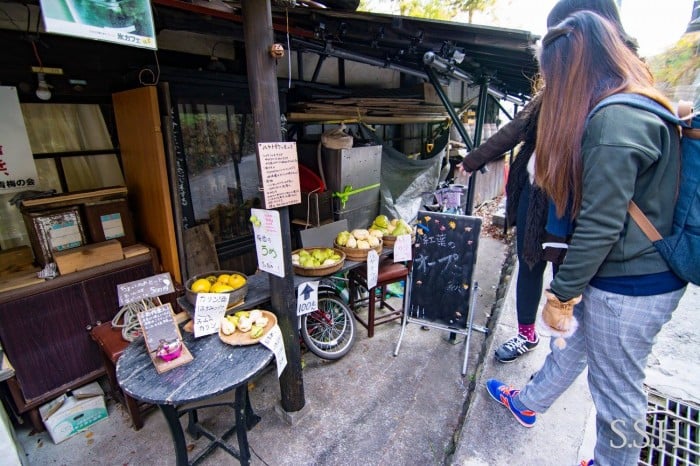 Image credit: Shao Hua
Look out for the self-service fruit stall along the way. Remember to throw the exact amount of coins into the piggy-bank before you take some juicy home-grown fruits with you.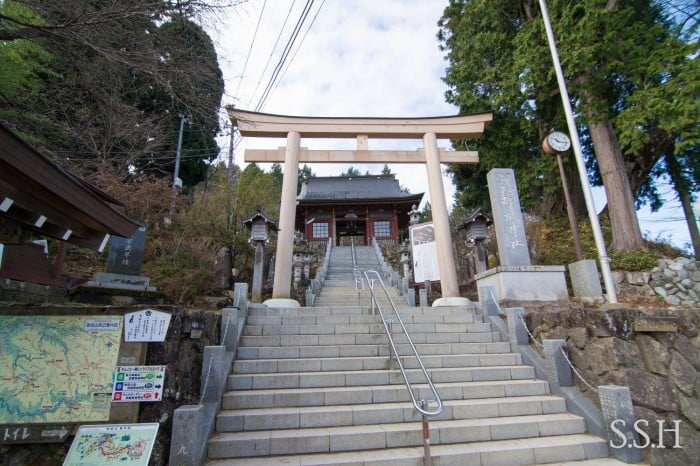 Image credit: Shao Hua
Yay! So now you see the torii gate. Well, you will need extra effort and determination here because the way up is considerably long and steep.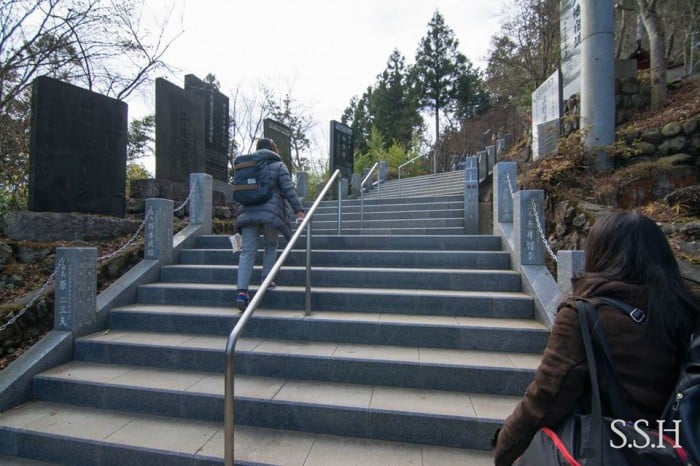 Image credit: Shao Hua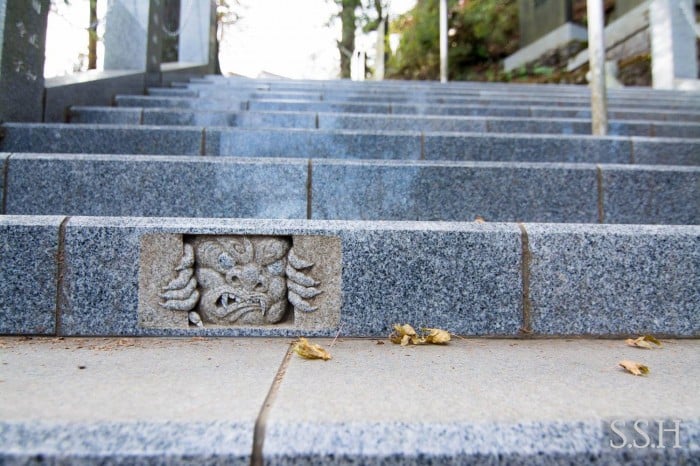 Image credit: Shao Hua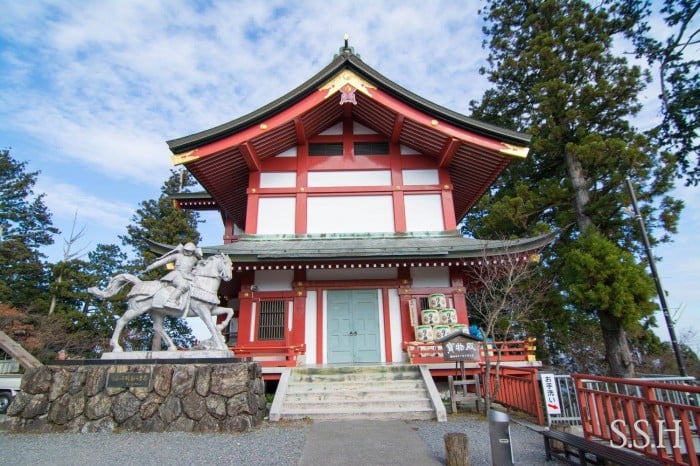 Image credit: Shao Hua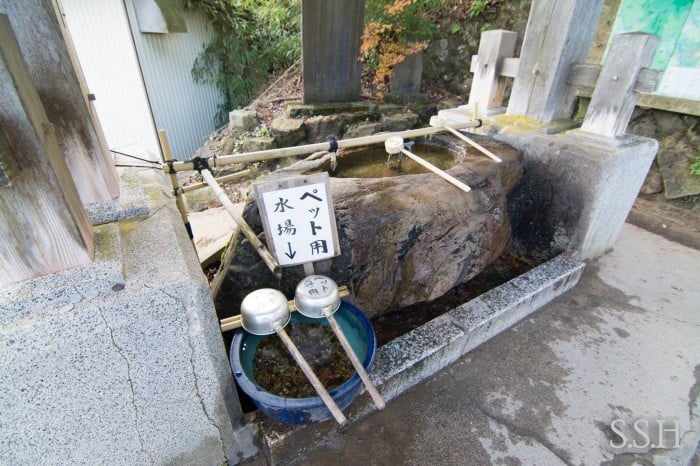 Image credit: Shao Hua
Dog owners will especially love this place, because there is a purification fountain for pets. The signboard says "for pets only!" So far, this is the only one I have seen in Tokyo.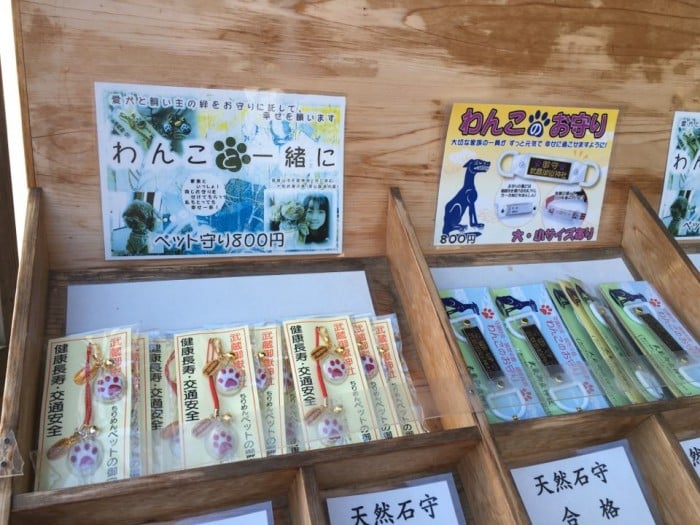 Even if you left your pets at home, you can always buy them a omamori (Japanese amulet or charm). It comes in a pair, so you can keep one and clip the smaller one on your pet's collar. How lovely! Oh and if you are lucky, some friendly dog owners will happily let you take a picture with their Shiba Inus. I just… can't resist their cuteness, ruff-ruff!
Image credit: Shao Hua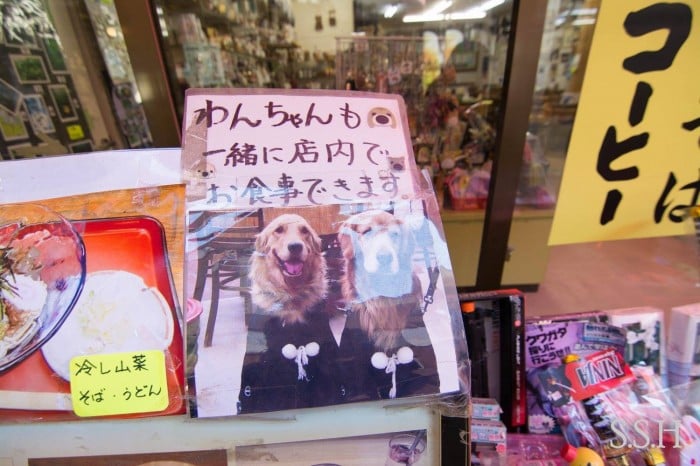 Image credit: Shao Hua
Dog-friendly restaurants available! The signboard reads: dogs are allowed in the restaurant.
Also read: 8 Must-Know Japanese Words to Survive a Trip to Japan
Traditional Japanese retreat on the mountain
Out of my four trips to Mt. Mitake, due to budget constraints, I only stayed overnight in a Japanese style inn (or ryokan) once. Although my travel buddies and I got lost while looking for the ryokan because we reached at night and the area was really dark, AWESOME is still the one and only word I would use to describe the whole experience.
Every traveller should stay in a ryokan at least once when they visit Japan—many will agree on this—so why not do it on Mt. Mitake? Okay, okay, I can see your skeptical eyes and raised eyebrows. Well I might be a little bit (just a little bit) biased since I love the place too much. But let me assure you, you will not regret this!
Imagine waking up in the warm futon (traditional Japanese bedding). You will feel so refreshed after a good night sleep and spending some relaxing time in the private onsen the night before. Looking out from your balcony while you are doing your morning stretch, you see nothing but stunning views. Just as you are wondering if this is all for real, you are told that your breakfast is ready. A full set of traditional Japanese breakfast, probably your first and last one for the entire trip. If this is a dream, you will never want to wake up.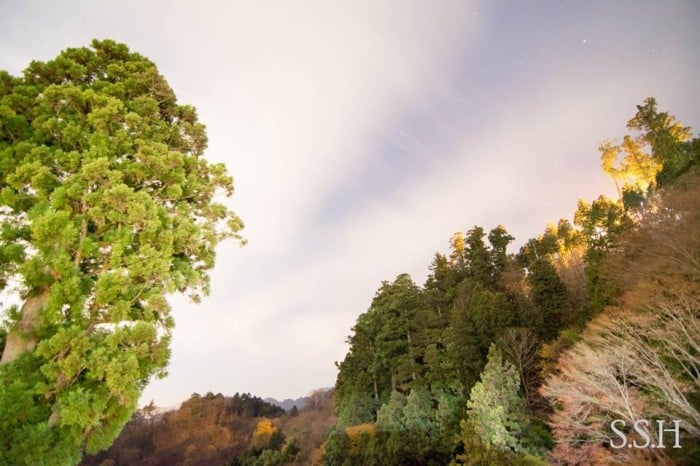 Image credit: Shao Hua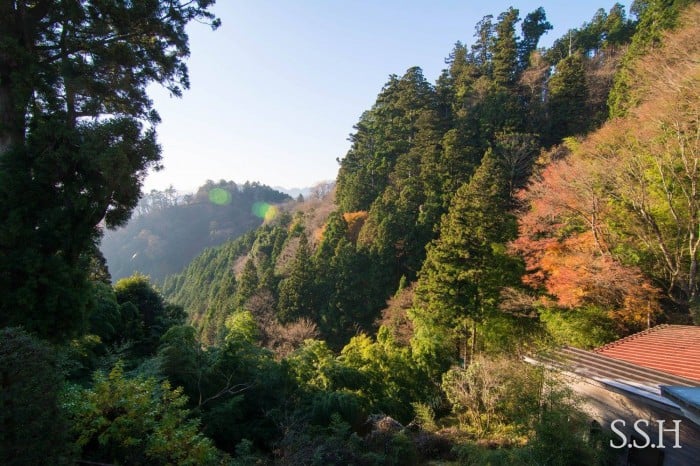 Image credit: Shao Hua
These are the views we saw from our balcony at dawn. I don't know about you, but I wish I could wake up to this every morning.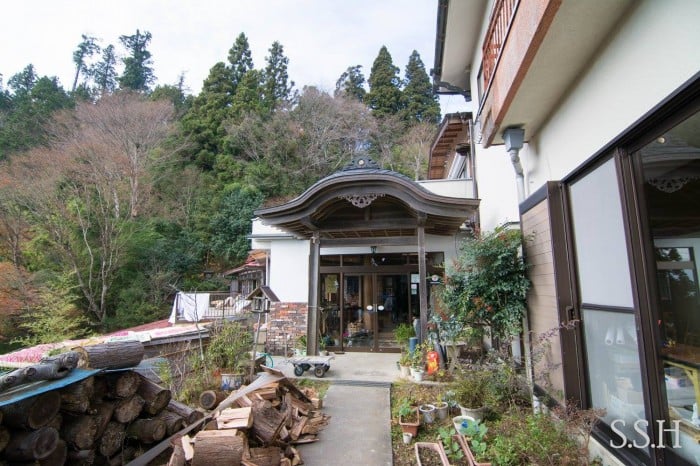 Image credit: Shao Hua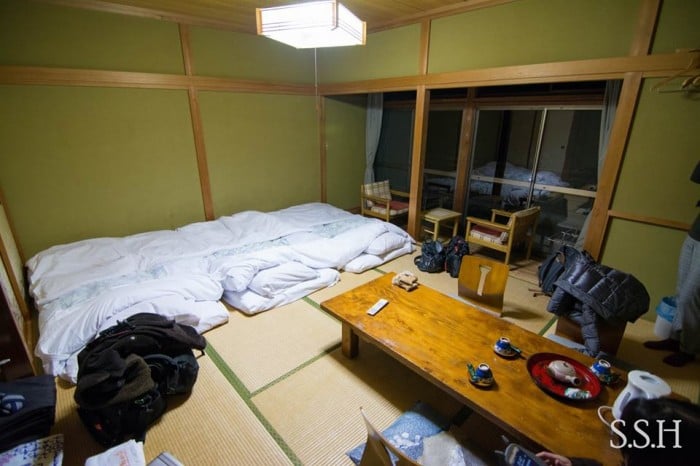 Image credit: Shao Hua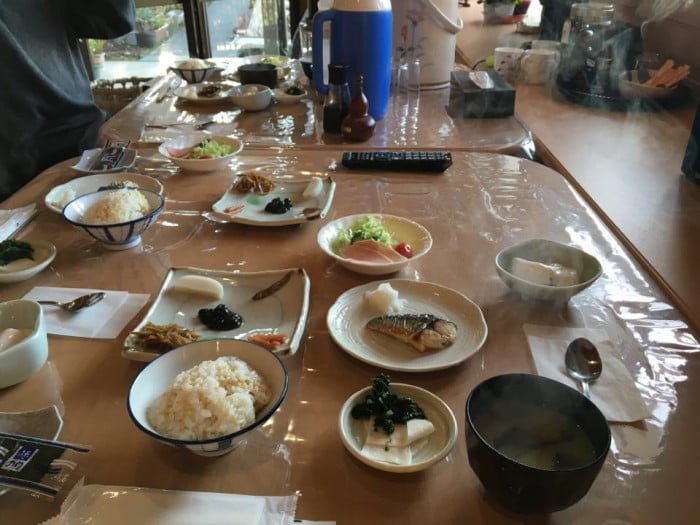 We stayed at Komadori Sanso and experienced incredible Japanese hospitality. Komadori Sanso is about a 15 to 20 minute walk from the top cable car station (yes, on the way to Musashimitake Shrine). If you are lost, don't be afraid to seek help from the villagers as they are all super friendly and helpful, as most Japanese are. Just let them know where you are heading to and they will make sure you reach your destination safe and sound.
What else to do around Mt. Mitake
If you have plenty of time, I would recommend hiking a neighbouring mountain, Mt. Hinode. It takes about 90 minutes to get to the peak of Mt. Hinode from the top cable car station, or an hour from Musashimitake Shrine.
You can also check out Nagaodaira, where many hikers will stop for a meal while enjoying the spectacular view of neighbouring mountains (don't forget to bring your own bento), Rock Garden and Nanayonotaki Waterfall.
If you are not staying in a ryokan but want to enjoy onsen in the woods, Tsuru-tsuru onsen is the place to go. It is a 90 minute hike from Mt. Hinode, an ideal place to wash away your fatigue from the hike. You can take a bus from Tsuru-tsuru onsen to Musashi-Itsukaichi St. and get back to the city within an hour.
Getting here and approximate costs
Shinjuku St.  –JR Chuo Line (for Takao)–  Tachikawa St.  –JR Ome Line (for Ome)–  Ome St.  –JR Ome Line (for Oku-tama)–  Mitake St.
You can always use Hyperdia to search for your best route. The bottom line is, of course, to alight at Mitake Street.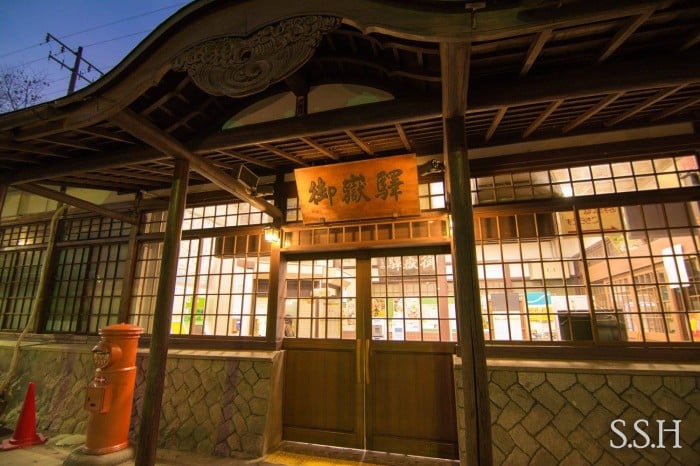 Image credit: Shao Hua
Exit from Mitake St., cross the road and turn left, and you will see a bus stop in less than 3 minutes. Catch the bus to Cable Shita. Upon reaching Cable Shita bus stop, you will need another 3 minutes walk to reach the Mt. Mitake cable car station.
Here's an estimate of how much to spend for a day trip to Mt. Mitake:
| | |
| --- | --- |
| Train from Shinjuku St. to Mitake St. (round trip) | 920 yen * 2 = 1840 yen |
| Bus to Cable Shita station (round trip) | 280 yen * 2 = 560 yen |
| Cable car ride to the top cable car station (round trip) | 1,110 yen (If buy separately, it's 590 yen per trip) |
| One meal (or you can choose to bring your own bento) | 1,000 yen |
| Total | 4,510 yen |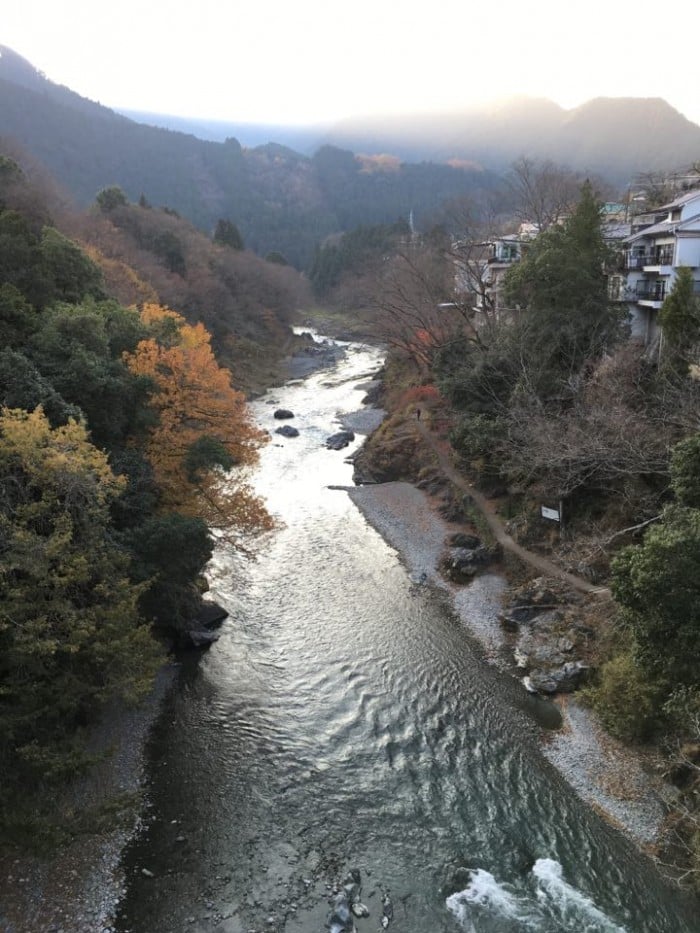 Oh before you leave, don't forget to stop by the bridge near Mitake St. for this gorgeous view of Tama-gawa River. Repeat after me, ee-ee-neh!!!
Also read: 4 Days Tokyo Itinerary: Where to Go and What to Do