Since I was a kid, the quote 'It's the journey not the destination that's important' has always been said to provide inspiration in any kind of situation. But when you're a traveller, the destination is always what we're excited about. To be honest, if teleportation machines were probably invented by now, everyone could easily travel wherever they want. If the journey could be scrapped, we'll all be relieved. But right now, we have to be content with airplanes, buses, trains, cars, etc.
Also read: My Early Winter Experience in Hokkaido: 5-Day Schedule & Trip Highlights
I've always tried to be grateful for the journey because it also has its moments but it was during my Hokkaido trip that I fully appreciated the journeys as well not just the destination. Here are just 3 transits that I really enjoyed during my trip to Hokkaido.
1. New Chitose Airport to Niseko (Bus)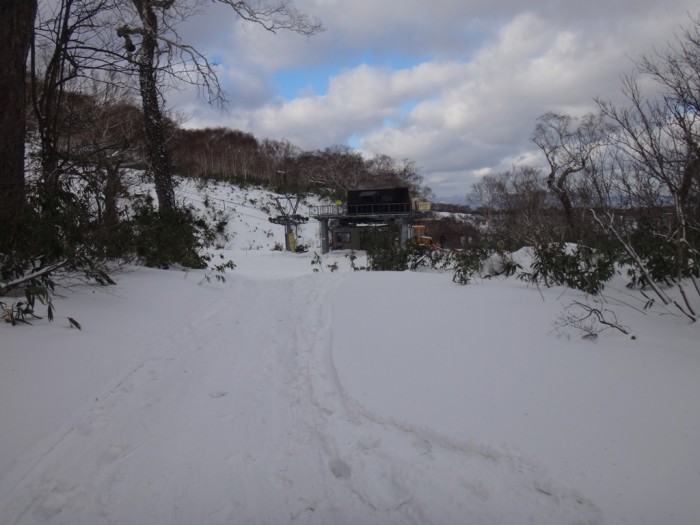 My first destination in Hokkaido was Niseko but my plane landed in Chitose so I had to take a 3-hour bus to Niseko. Imagine being on an 8-hour flight and landing only to ride another 3 hour-bus to get to the destination? The first reaction would be to be stressed. But 30 minutes into the bus ride, the views left me in awe.
The snow was falling and the beautiful woodland trees were a sight to behold. I am from a country where it's sunny and rainy all the time so I felt like a kid seeing something wonderful for the very first time.  I didn't get to sleep during my flight and it would have been wise to sleep on the bus, but I didn't. The ride was just too beautiful. There were times that my eyes would close voluntary but I would force myself to stay awake because I didn't want to miss the beautiful views.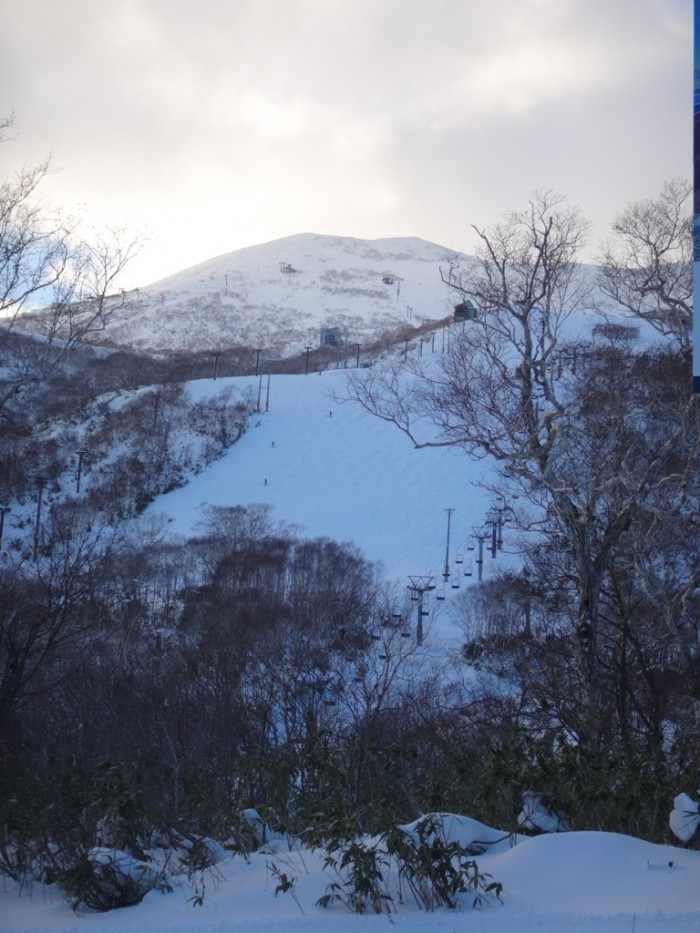 We passed by snowy woodland forests and zigzag roads with ocean views. It was all so mesmerising. I literally watched it the whole ride. And I was happy that I did. I didn't want to let the journey pass me by. And it was an amazing one.
We had a bathroom break and I didn't have to go but I still got off the bus. I just let the snow pour down on me. Feeling the cold and seeing the white pristine surroundings, I was so enamoured with glee that I didn't mind the 8-hour flight and 3-hour bus ride stress. I was living in the moment, living in the journey.
I can't remember a time that I loved a bus ride to somewhere. It was a bus ride I didn't want to end. There was a point during the ride that the snow was falling so heavily. The visibility was close to 0 out the window. I really wondered how the bus driver could possibly ride in that kind of weather but we were really safe. It was definitely a winter wonderland ride where I felt that the journey was already the destination.
2. JR Sapporo to JR Otaru (Train)
In the past years, I've been able to experience different train rides but nothing like the JR Sapporo to JR Otaru one. Most trains I have ridden have city views. These are cool but this train ride was such a refreshing one.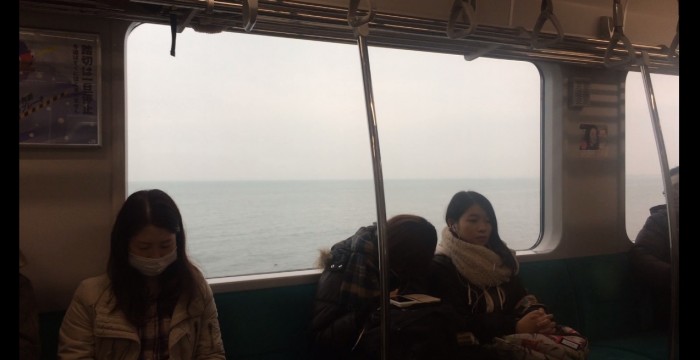 I felt like I was in a fantasy movie riding a train to Hogwarts or Narnia or something. Of the whole ride, 90% was mostly views of the sea, snowy wood trees, mountain sides, and rock formations. It was definitely a change of scenery from buildings and cities.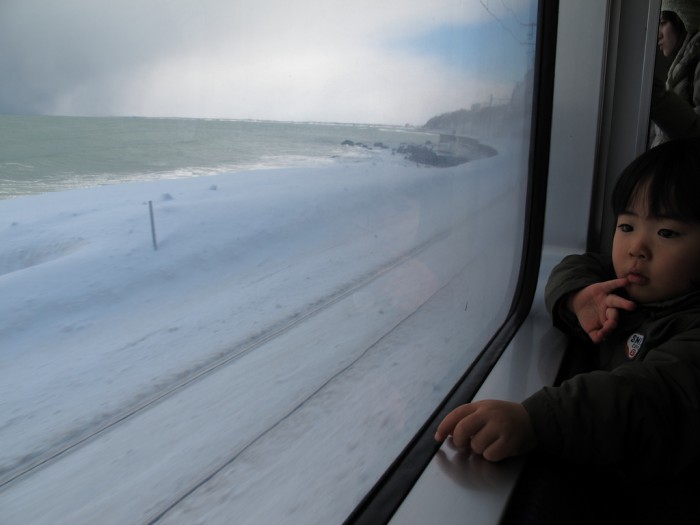 Image credit: MIKI Yoshihito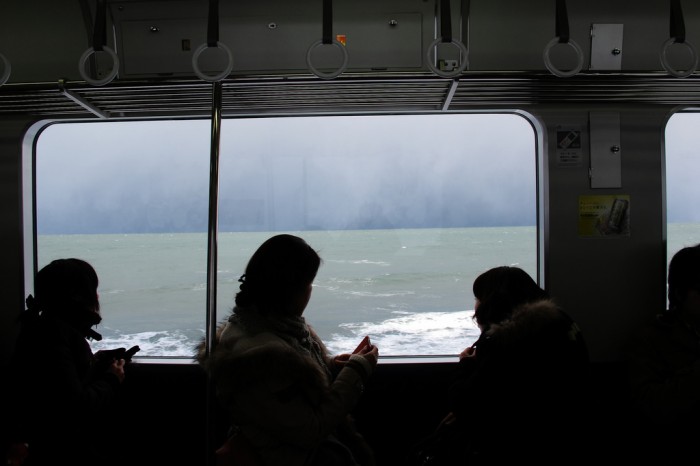 Image credit: MIKI Yoshihito
I didn't even have time to take good photos of it because I was too mesmerised by the view. At some point, I didn't even remember where I was going. When we passed by tunnels, all I wanted to see was amazing views of the sea again.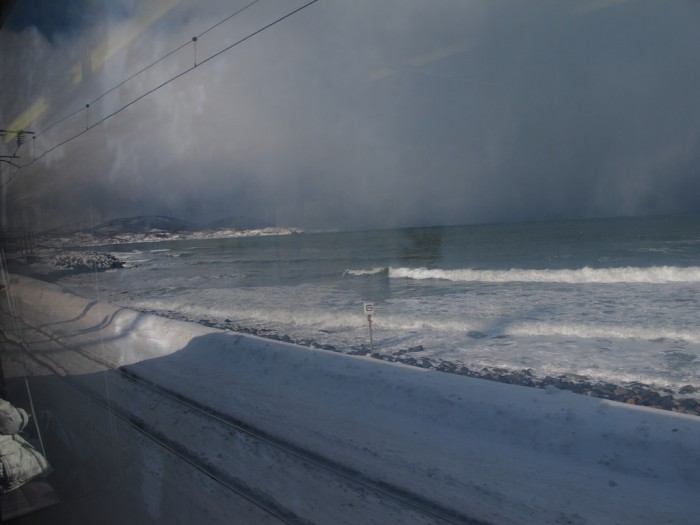 Image credit: MIKI Yoshihito
At a few stations, when the door opened, you could smell the sea waters. It was definitely something new and cool for me to experience. You could say that you would experience the same thing when you're in a car ride to Patapat Bridge in Ilocos. As beautiful as that experience was, there's just something different about riding a train by the sea.
Also read: Japan's Train Lines Simplified: Tokyo JR, Metro & Subway Guide
3. JR Sapporo to New Chitose Airport (Train)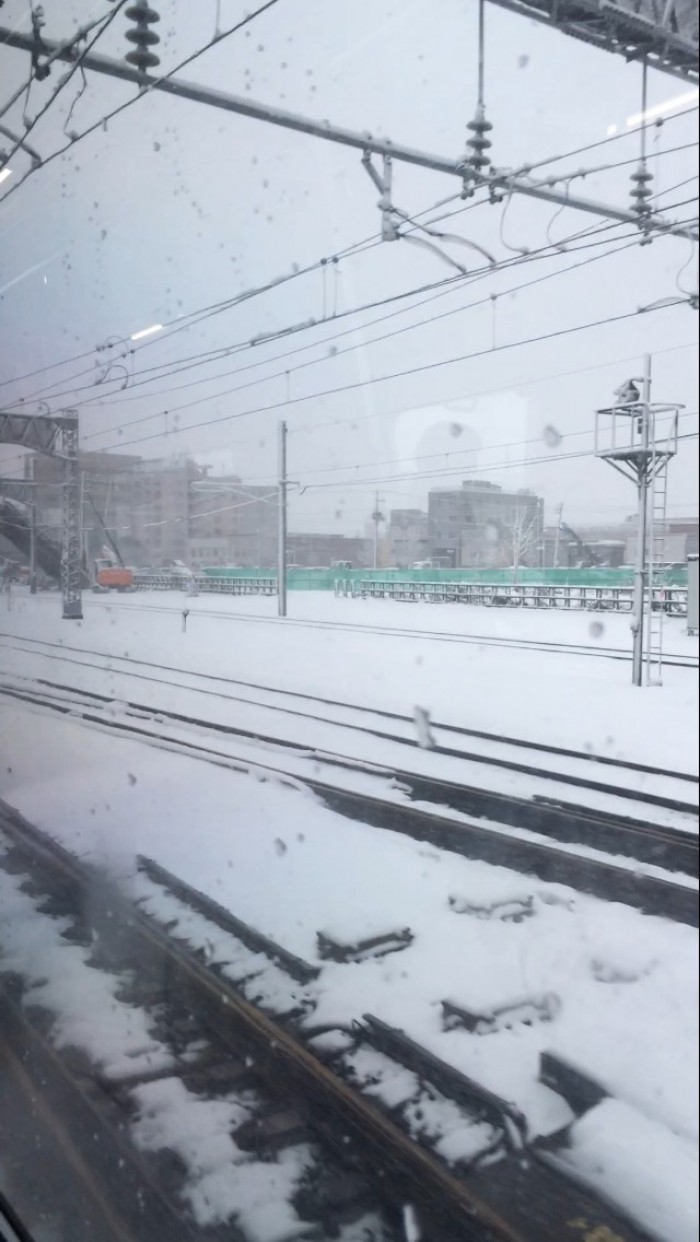 I was really sad during my last day in Hokkaido. I didn't want to leave the place. 5 days weren't enough to fully experience Hokkaido. But on my train ride to the airport, I was met again with another amazing transit.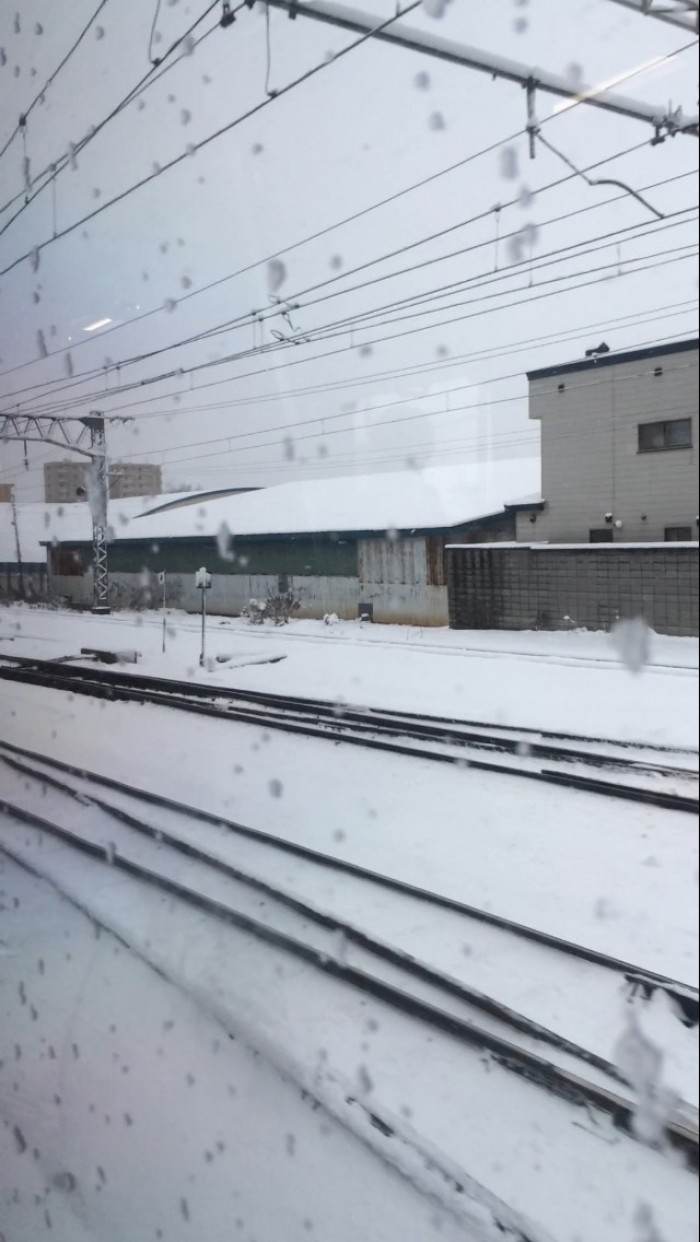 It was a very snowy morning so this is what met me during my ride – a snowy track. Something I have never seen before. I felt like I was riding the Polar Express to the North Pole. The ride really felt magical. The snow tracks, the snow falling, and the quick transit of the rain all complemented each other. It felt like a snow ride in an amusement park. A ride that was bringing me back home.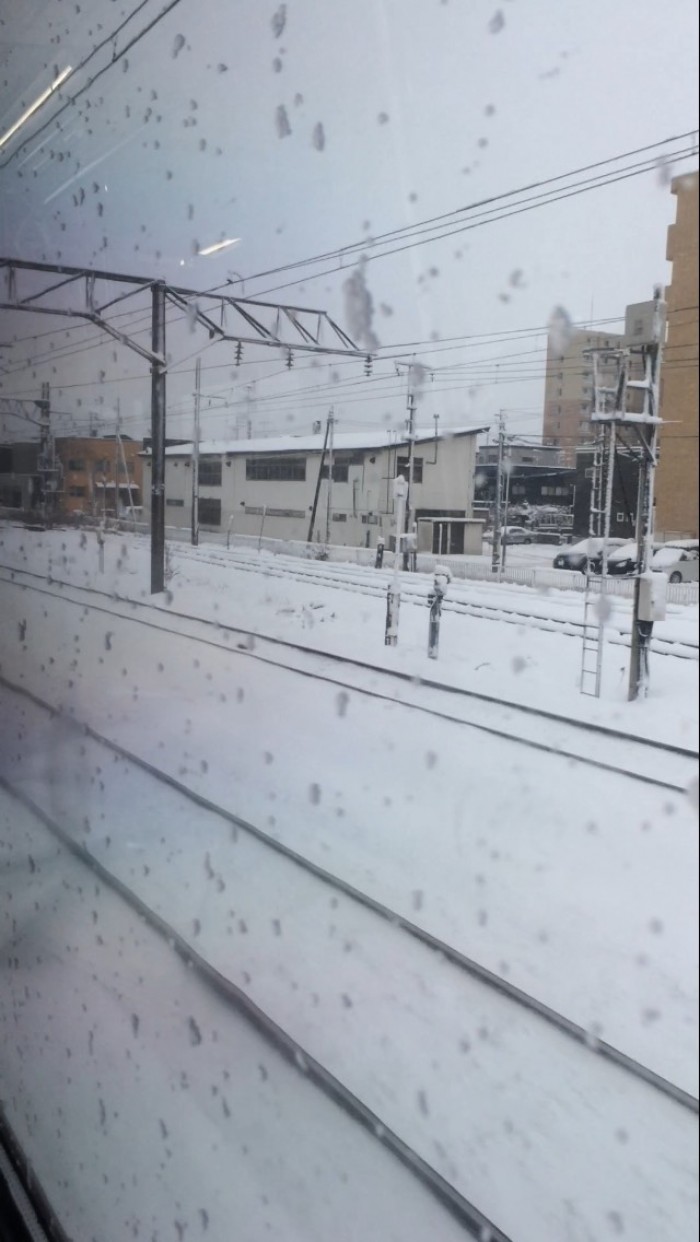 I already loved Hokkaido then, little did I know it had one last surprise through that snowy transit. It was really a cool experience.
When you're in Hokkaido, make sure to try these snowy and beautiful transits. Transits don't always have to be perceived as something of a hassle or waste of time, it can already be part of the amazing destination you embark on.
Also read: 10 Winter Experiences You Must Complete in Hokkaido
As more and more people travel, we should remember to appreciate our transits. Some may be long and stressful, but we also have to see some significance in it. Transits involve the journey home or to a destination. It involves the pilots and drivers who will bring us to where we're meant to be. It involves attendants who keep us safe. It involves transits in new places. It makes us appreciate time and that we have it. Transits can be more meaningful and fun if we make it so.
In travel, both the journey and the destination are important and sometimes, the destination may have already started in the journey.