Exploring Tokyo with your significant other? How about a stay in a naughty-but-nice love hotel?
A love hotel is a short-stay hotel (or motel) that is primarily used for adult fun. The original love hotel was in Japan's Osaka — the famous Hotel Love. While some love hotels can be a bit grimy, many are upping their game to provide sensuous and luxurious places for adults to be intimate. Some have beautiful, themed rooms, some offer a range of kinky equipment and furnishings, and some provide a variety of adult services.
Most love hotels are available to rent by the hour, though you can usually book to spend the night, too. Certainly, love hotels offer something different. But on a practical note, love hotels can also be perfect for people looking for a place take a quick nap or freshen up after a long journey. They don't have to be used for love at all!
That said, here are some of Tokyo's best love hotels to ready you for romance, or serve as a convenient pitstop during your trip.
1. Meguro Emperor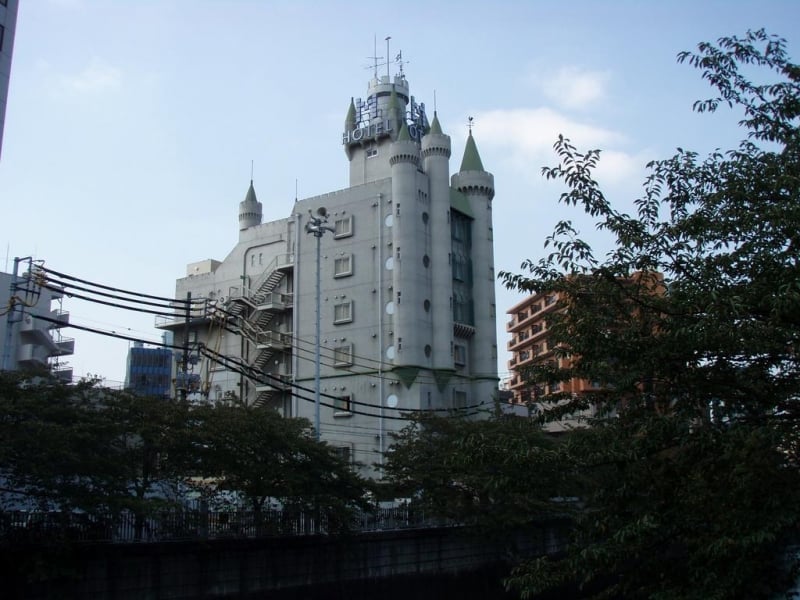 Meguro Emperor is definitely one of Tokyo's most eye-catching love hotels — it looks like a fairytale castle! Towers and turrets rise up from the pale wall, helping to create a sense of excitement. The rooms may be fairly plain compared to the exteriors, but they are comfortable and conducive to fun. Rooms are en suite and there are free toiletries so you can freshen up. Need time out to chill? There's a flat-screen TV and free Wi-Fi, too.
2. Hotel New York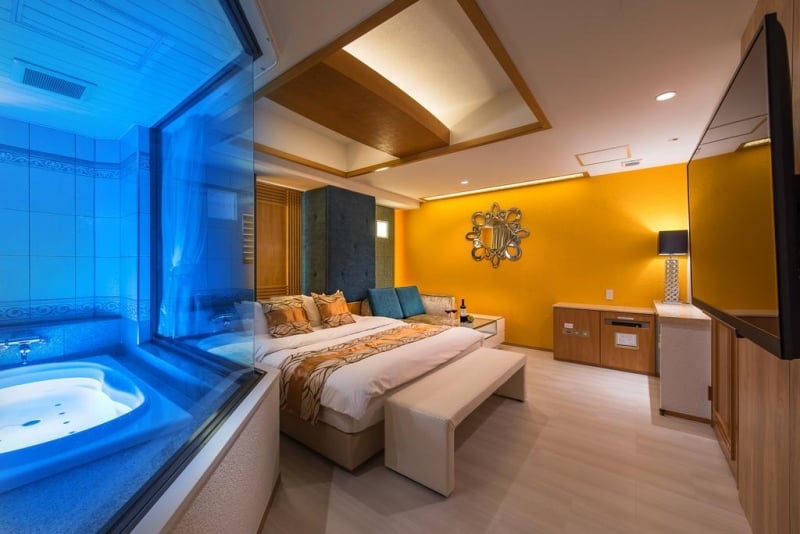 The en suite rooms at Hotel New York are spacious and attractive. The hotel has a sauna and karaoke facilities, too, if you want to inject even more fun into your experience. Feeling peckish? Each room has a microwave to heat up power snacks, and you can also order a range of meals to be delivered right to your door via room service.  Some rooms have spa bathtubs and windows or one-way mirrors between the bedroom and bathroom. You may even find a massage chair in your accommodation.
3. Hotel Rochelle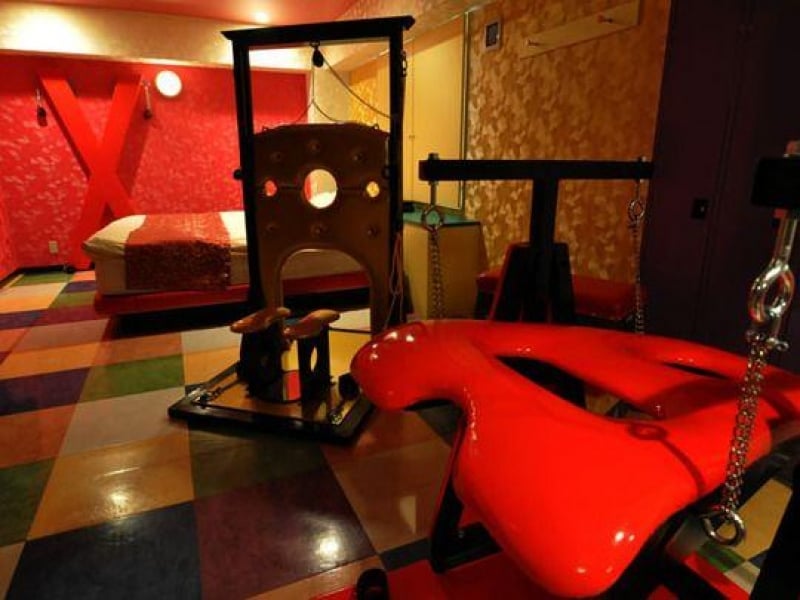 Hotel Rochelle certainly isn't for shy lovers! The S&M-themed hotel has sensual rooms that set the tone for adult play. Expect deep red tones against jet black hues and diverse props. The original rooms have whips, restraints, blindfolds, gags, and more. Cut-out chairs, rails, and mirrors are a few other things to expect. On a more practical note, every room has a private bathroom, a TV, and a microwave.
4. Hotel Sara
Rooms at Hotel Sara are bold and extravagant, with seductive colours, ambient lighting, and plenty of space to play or chill. There are various themes throughout the rooms to please all tastes and interests. Each room comes with a seating area and a private bathroom. Room service is also available, or you can pre-plan and book a welcome pack of snacks and treats for your arrival.
5. Hotel Chapel Christmas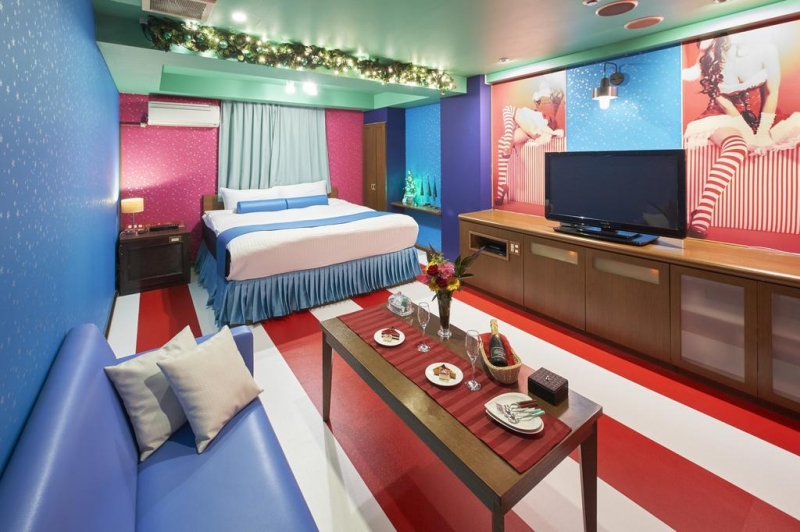 Enjoy the festive season all year round at the imaginative Hotel Chapel Christmas. A huge Santa figure sits atop the hotel, and you'll find more Santa statues, reindeer, and other Christmas memorabilia throughout the accommodation. Seasonal cheer extends to the rooms, with tinsel, garlands, baubles, and candles decorating the space. Rooms are en suite and have a TV and fridge… and soundproofing will make you feel a little less shy.
6. Hotel and Spa J Mex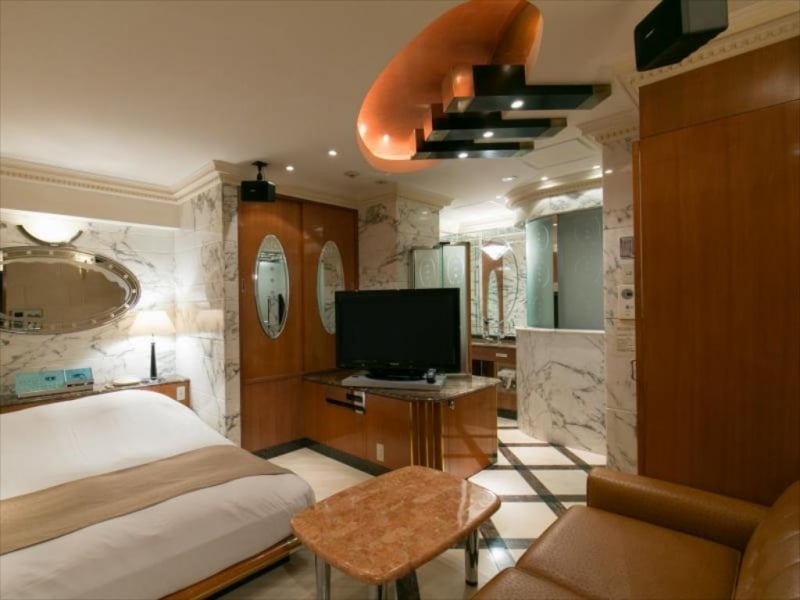 Hotel and Spa J Mex offers a slice of elegance along with pleasure. Bathrooms have both a shower and a spa bathtub, and conveniences like robes, slippers, and toiletries make your stay even more comfortable. Rooms have black-out curtains and are soundproofed. Other amenities include a fridge and microwave, and every room has a sofa and TV.
7. Hotel Zebra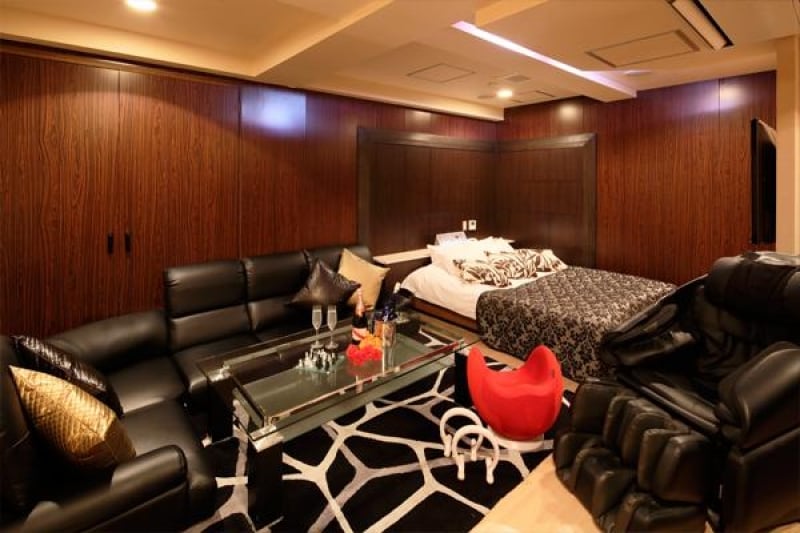 Bold and brash, you can spot Hotel Zebra a mile away! Black and white stripes cover the outer walls, along with bright neon lights that draw even more attention to the structure. Inside, you'll find a variety of rooms that vary in extravagance. The most exciting rooms are spacious with massage chairs and luxurious touches. Some rooms have deep-soaking tubs. There are also costumes if you want to spice things up with some role play.
8. Hotel Rayfield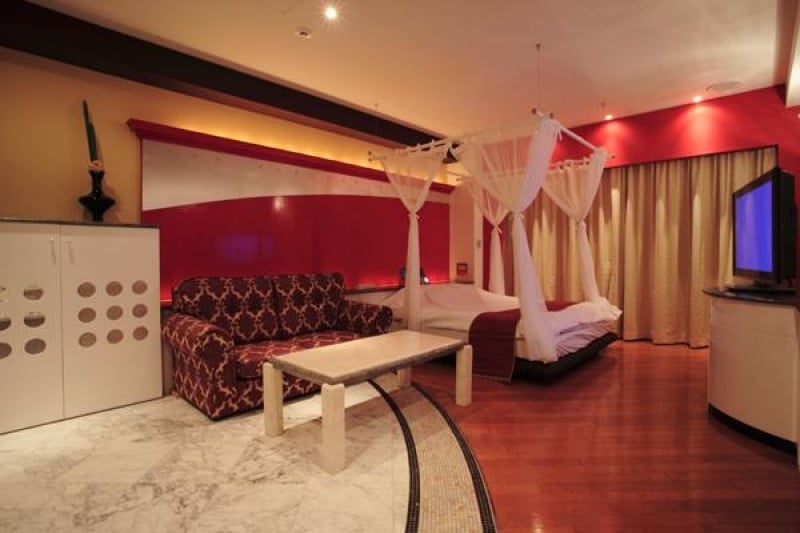 Hotel Rayfield has individually styled rooms with quirky touches and attractive features. There's a large TV if you need to chill and rooms on the upper floors have peaceful balconies. Some even have outdoor bathtubs! Every room is en suite and you can luxuriate with your lover in a Jacuzzi hot tub or get steamy in the mist sauna.  
9. Hotel Bianca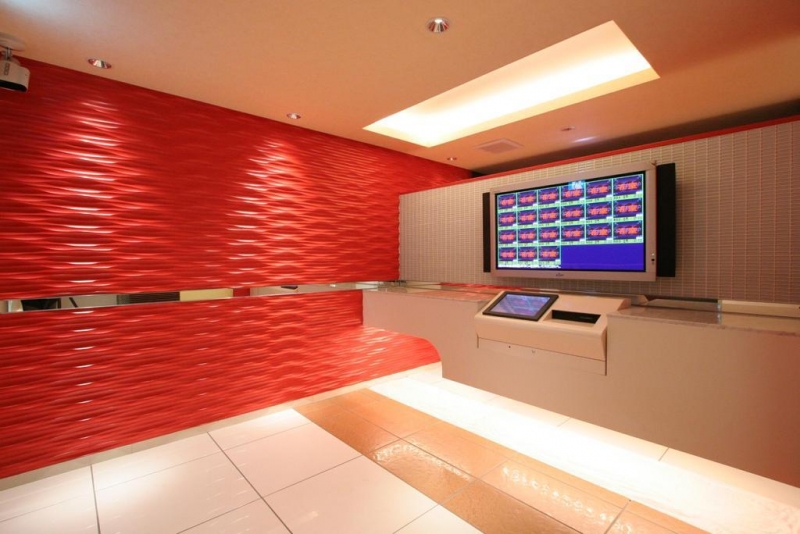 Hotel Bianca is a cheap and cheerful love hotel in the heart of Tokyo. Rooms are huge and come with a private bathroom, TV, and various entertaining accessories. Daily housekeeping services keep every nook and cranny spick-and-span, so you're assured of clean accommodations if you're planning to stay for more than a night. As an added bonus, you can refuel with free daily breakfast.
10. Hotel the Hotel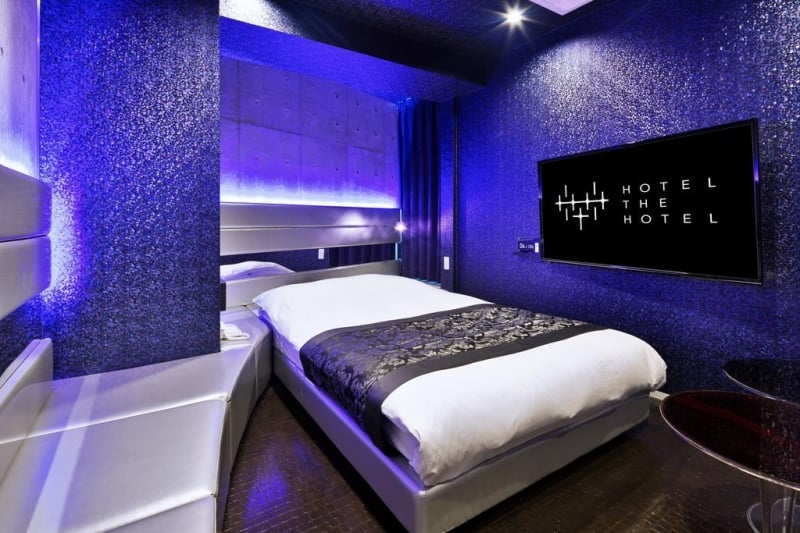 The name may not be the most imaginative, but Hotel the Hotel is a cool place for naughty fun. Rooms are clean and colourful, the prices are affordable, and the atmosphere is electric. Expect LED lighting, well-equipped bathrooms with great toiletries, plush bedding, a large TV, and an iPod docking station. For even more comfort and convenience, you'll also find a microwave, a refrigerator, and a kettle.
There are many fun love hotels in Tokyo for nights (and days!) of passion.  Simply take your pick and let the love begin.
Also read: 13 Free Things to Do in Tokyo for the Budget Traveller