Located on the island of Kyushu is the little known Saga Prefecture. With a population of approximately 800,000 people, this remains Kyushu's smallest district – just imagine the small town charm it has to offer!
Surrounded by the Sea of Genkai and the Sea of Ariake, Saga is blessed with amazing ocean views and lush green fields. The best part? It's a true hidden gem! In fact, Saga is cited as the least likely place for Japanese to visit in their lifetime – all because of the misconception that Saga is boring. But visitors sing a different tune, one full of praise. So, why not escape from the overcrowded streets of Tokyo and road trip through this mysterious location to uncover the truth for yourself?
If you're planning to embark on this trip, don't forget to download the Skyscanner app! This nifty app is well-loved for many reasons, the top of which includes enabling you to easily find flight deals, and compare the prices of hotels and car rentals. It also lets its users get a quick overview of the cheapest days and months to fly with a colour-coded calendar and chart view. Free from hidden charges or booking fees, travellers can be sure that they are getting the best deals!
Day 1: Genkai and Karatsu
Start your trip off with a bang and catch the sunrise at Hamanoura Rice Terraces Lookout. Consisting of 283 rice fields of all sizes, these terraces resemble a staircase leading out into the open sea.
This is the perfect spot to catch the sunrise, as the water in the terraces reflects the sun rays peeking out from below the horizon – resulting in a myriad of colourful mirrors.
Once the sun is climbing high in the sky, make the short drive over to Hadomisaki Cape!
Take a slow morning stroll and appreciate the picturesque views of the Sea of Genkai. You'll often see couples posing in front of the Cape's iconic heart monument and families relaxing at Hadomisaki Beach.
Opt for an invigorating morning dip or head over to the underwater observation tower nearby where you'll come face to face with marine life. Let your little ones run wild and learn a thing or two about the underwater world.
If you're feeling hungry, give their grilled sazae a go! Considered a local delicacy in Saga, these shellfish resemble turbans and can be found in the surrounding waters. You can't get anything fresher than this!
Once your tummy is sated, drive towards the heart of Karatsu City. Your first stop for the afternoon is the Former Takatori Residence, so pop by and participate in a tour of the estate!
Though unsuspecting on the outside, this is a lavish house that once belonged to a Meiji period (1868 – 1912) coal baron, Takatori Koreyoshi. Having played a vital role in revolutionising the mining industry in Kyushu, he built this house and blended east and west elements effortlessly in the interior of the home. From a private noh stage to a European-style living room, glimpse into the lifestyle of a wealthy Japanese family. With English speaking tour guides, don't miss out on a chance to learn more about this National Treasure!
Once you're done, hop next door to see Karatsu Castle. Otherwise known as the Dancing Crane Castle (squint a little and you'll see how the pine groves flanking both sides of the castle look like wings!), this impressive building was constructed in the 1600s.
Climb up to the top of the tower for awe-inspiring views of the city and its surrounding bay – it's the best way to take in Karatsu's raw beauty!
End your day with a sunset hike up Mount Kagami. Although scaling this 284m tall mountain might sound tough, it's worth the panoramic bird's eye view at the top that extends all the way to Iki Island in Nagasaki.
Day 2: Imari, Arita and Ureshino
The next morning, visit the isolated Okawachiyama Village – otherwise known as the Village of the Secret Kilns. Renowned for being one of Japan's first porcelain production sites, the village was hidden outside of central Imari in an attempt to keep porcelain techniques and technology secret.
Navigate your way through the village's narrow alleys, and don't miss the Nabeshima Clan Kiln Bridge at the entrance that is decorated with exquisite porcelain tiles!
If you have extra time, get some exercise at Nabeshima Hanyo Park in the vicinity, where you'll get a spectacular overview of the entire Okawachiyama Village and even the ruins of kilns from the Edo Period (1603-1867).
Pop by the Tozan Shrine later and pay your respects to the founding fathers of pottery! Take in the sights of delicate artifacts constructed out of porcelain, from the guard dogs at the entrance to the magnificent Torii (shrine archway). Peppered with cracks from years of weathering, it highlights the fragile beauty of this cultural monument. Do take your time to explore this open-air museum.
For lunch, eat to your heart's content at Gallery Arita. Slow things down in this quirky joint! Saga's pride in porcelain extends to their food as well. Upon entry to the restaurant, you'll be greeted by over 2,000 porcelain tea cups…and they're not just for show!
If you order a beverage, you get the opportunity to choose which cup it comes in – right off the shelf. Plan ahead and reserve an Arita-yaki gozen set, a local speciality that's sure to keep your tummy happy. Before you leave, visit the loo to see a one-of-a-kind porcelain toilet!
In the afternoon, traverse the Arita Porcelain Park and revel in the stunning lifesize Zwinger Palace reproduction. Though the original palace is located in Dresden, Germany, it's Japanese counterpart is meant to demonstrate the influence and appeal that Arita-yaki (Arita ware) had on European royalty since the 17th century.
Get to know more about Edo and Meiji period artwork inside the palace, or try your hand at crafting your own Arita-yaki! But if you've seen too much porcelain in a day, why not opt for a tour at the onsite sake and beer brewery?
Your next stop will see you embracing the way of a ninja! And no, ninjas don't only exist in folklore or Naruto. They were an integral part of feudal Japan and at Hizen Yume Kaido Ninja Village, you can fulfill your dreams of becoming a ninja.
Spend the rest of your afternoon throwing shurikens (ninja stars) or learning about different ninjutsu (ninja techniques). There are plenty of thrilling shows and performances, alongside attractions such as The House of Tricks and Illusions that are sure to put your ninja skills to the test.
When you're sore from all that ninja training, soak in the Ureshino Onsen to work out the kinks in your muscles and call it a day. Rated as one of the top three hot springs in Japan for flawless skin, be sure to get your beauty fix here!
Don't miss out on the local delicacy, Onsen Yudofu either. The dish consists of Japanese tofu that is boiled with hot spring water from the Ureshino Onsen, resulting in a silky, mellow texture that you can't find elsewhere.
Day 3: Kashima and Takeo
Rise early the next morning and hit the road to Yutoku Inari Shrine! Founded in 1687, this shrine is one of Japan's largest Inari shrines. Start your journey at the base of the hill, where a traditional Japanese garden lies amongst the azaleas. At the entrance of the shrine, towering wooden beams stand tall at 18m and hold up the Main Hall, which makes for a striking picture. There are several smaller shrines in the area as well, so be sure to look around!
If you didn't visit the sake brewery at the Arita Porcelain Park, then now's your chance! Kashima City has been known for its sake since the Edo Period and the six distilleries still stick to traditional methods to produce smooth, high-quality sake. Go on a brewery tour and participate in an extensive taste-test session while you're in the area. But don't get too buzzed, you still have the rest of the day ahead!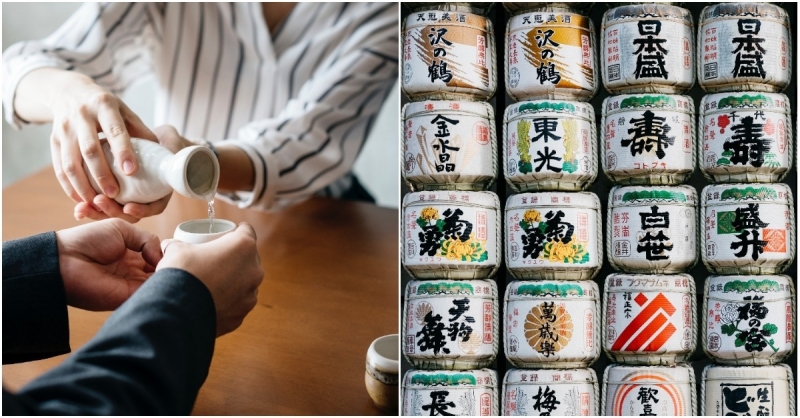 Drive over to Takeo in the afternoon and spend a lazy afternoon lounging in the Takeo City Library. The warm wooden interior will put you in a relaxed mood as you browse the wide selection of books, or have coffee at the Starbucks in the library.
Or perhaps you'd prefer a soak in an ancient hot spring that dates back over 1,200 years? If so, Takeo Onsen is for you.
With its vivid red-coated gate, the entrance to the onsen is vaguely reminiscent of the bathhouse in Hayao Miyazaki's Spirited Away. Reinvigorate and unwind as you soak in the mineral-rich water for some baby soft skin!
When you're fully recharged, it's onwards to Mifuneyama Rakuen Gardens. Nestled at the foot of the lush Mount Mifuneyama is a garden paradise that spans over 500,000 square metres! With tens and thousands of cherry blossoms and azaleas, the flora and fauna come together in a captivating array of colours each spring.
That being said, no matter what season you visit, the scenery at Mifuneyama will always be picturesque. Winter brings with it snow-capped trees and bushes, whilst autumn sees the garden taking on brilliant orange and red hues – be sure to bring your camera along to capture the beauty of paradise!
Day 4: Saga City
All good things must come to an end, so finish the last leg of your trip in the capital of Saga Prefecture: Saga City!
Did you know that Saga City hosts the largest balloon fiesta in Asia each year? From end October to November, the Saga International Balloon Festival sees hundreds of colourful balloons in the sky! In order to commemorate such a significant event, the Saga Balloon Museum was opened in 2016.
Understand hot air balloons a little better and give the hot air balloon flight simulator a run for a truly memorable experience!

After that, it's time for a trip back in time at the Saga Castle History Museum! Step into the shoes of Lord Nabeshima of the Edo period and uncover how he exemplified living simply so the people of Saga would follow his actions in times of financial difficulties. Visitors can experience the spacious, minimalist interior of the building that is lined with over 700 tatami mats and imagine how it was like in the past.
Stop for lunch at Mitsuse Soba Road for a scrumptious meal of noodles, and then continue on to Mitsuse Donguri Mura.
Regarded as the sister village of Cussac Village located in France, Mitsuse Donguri Mura gives visitors the chance to interact with mother nature and animals. Savour their rich milk ice cream, whipped up fresh every day from the milk produced within the village or amble over the rolling green pastures. Choose from grass skiing, archery or roller skating for some family-friendly fun!
Conclude your adventure with a trip to Yoshinogari Historical Park, the largest Yayoi period (300 BCE-c. 250 CE) ruins ever excavated in Japan. Discovered in 1989, these ruins are approximately 40 hectares wide and help shed light on the lives of those that lived hundreds of years ago.
Imagine how the land you stand on used to be the ancient country Yamatai, part of a historic period that lasted 600 years! Marvel at this archaeological wonder and relish your last fiery sunset in the Saga Prefecture. From there, it's a one-hour drive to Fukuoka Airport, where you can catch a flight to Tokyo or Osaka.
How can one say Saga is boring after all that? Not only is there a hidden Village of Secret Kilns and a ninja academy, but also the largest historical ruins from the Yayoi period! Whether you're a porcelain connoisseur or not, there's more to Saga than meets the eye.