On a typical day in Japan, you can eat some of the freshest sushi, ride on amazingly fast bullet trains, and you know, frolick with foxes.
The Japanese sure do have a strange fascination with animals of all kinds. From rabbits and goats to owls and reptiles, the Japanese has got it covered. Located within the Miyagi Prefecture, one can even get up close to foxes in Japan's very own fox village – probably the cutest place you'll ever visit!
Also read: Okunoshima, Japan: Where Rabbits Outnumber Humans
Opened in 1990, Zao Fox Village is home to six different fox species, with over a hundred foxes living in the sanctuary. In Japan, the kitsune (Japanese for 'fox') are considered to be sacred, and are viewed as messengers of Inari, deity of prosperity and rice. Many wild foxes still approach the sanctuary to this very day, lured by the prospect of free food.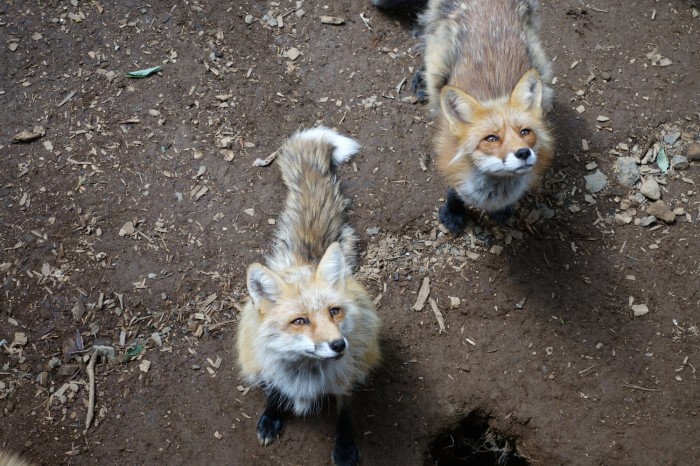 The highlight of the fox village is definitely the free-roaming area: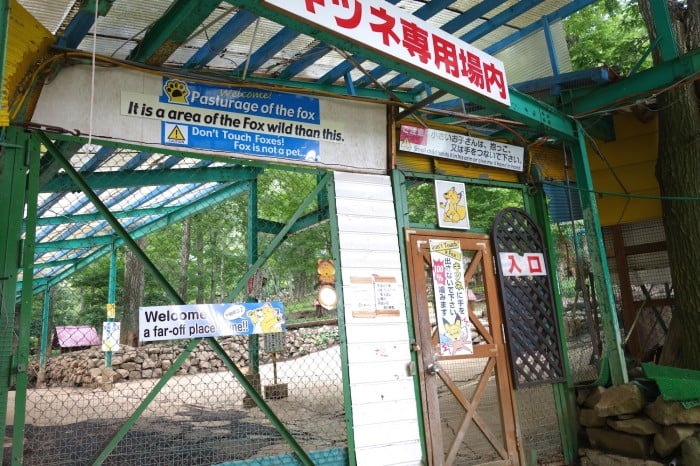 Over a hundred foxes roam free in this area, and you get a chance to roam among them too!
Tip: These foxes are wild animals after all, so do exercise caution and try not to put your face too close to them! Visitors are warned against bringing small children as well.
Our unofficial tour guide who followed us every step of the way: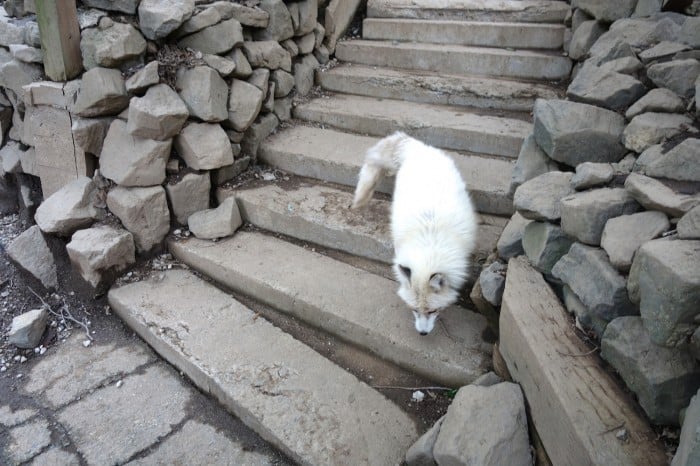 The foxes tend to lounge around in the afternoon, indulging in the ever-so-popular siesta.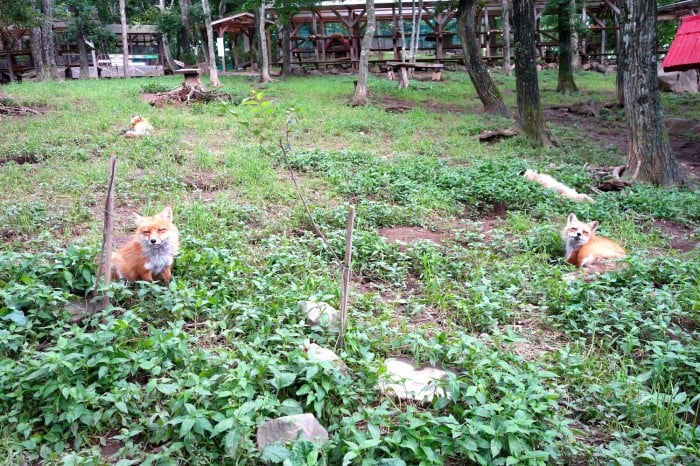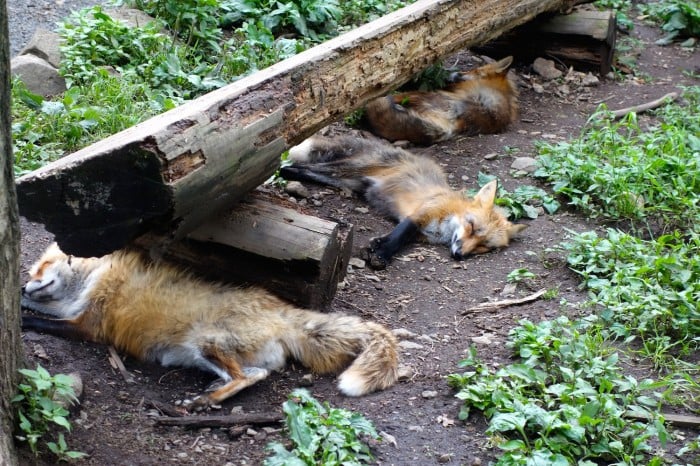 They even look adorable when they sleep,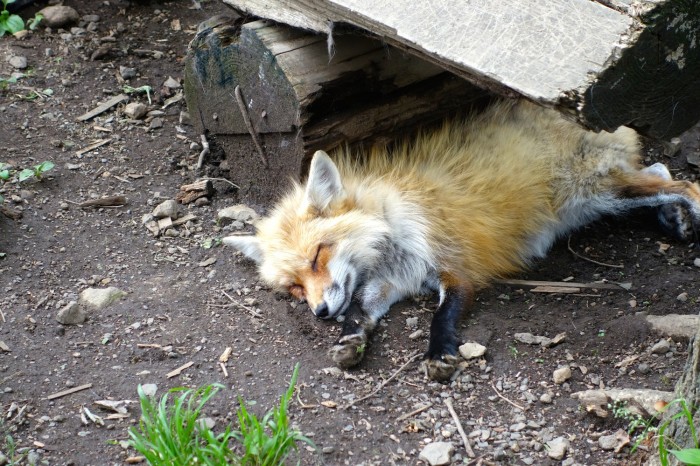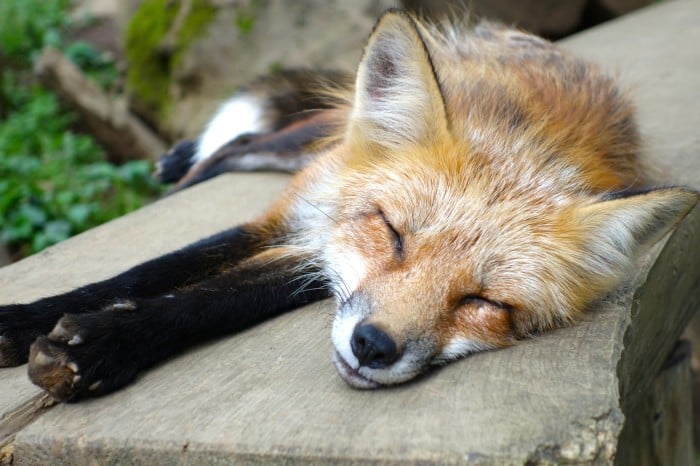 and when they wake up!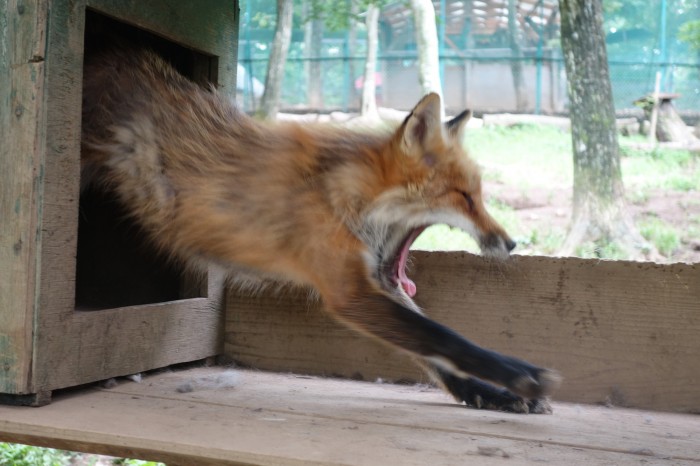 The foxes are everywhere! From crossing your path…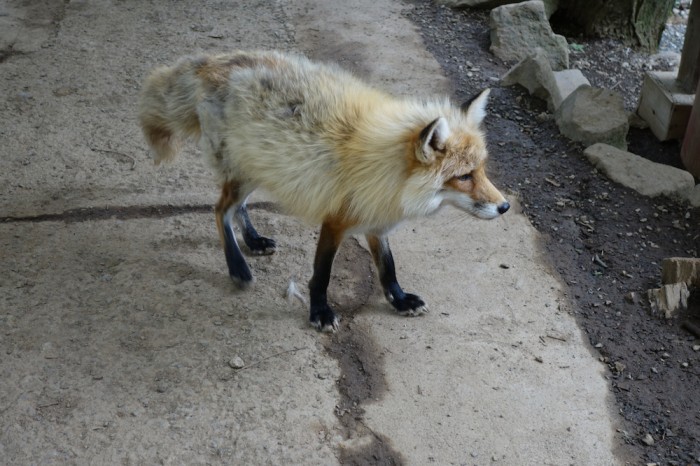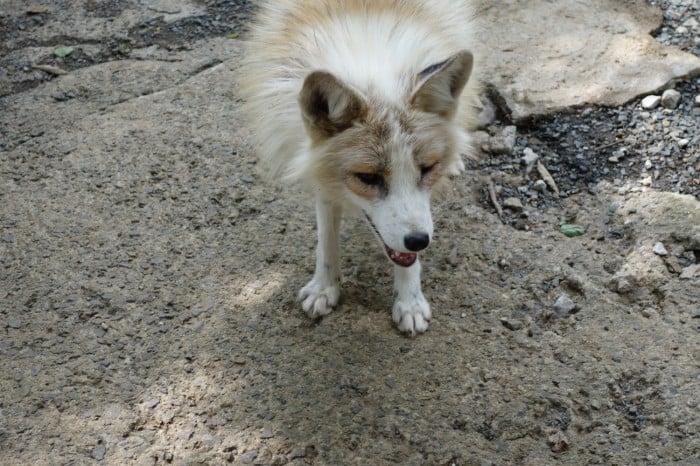 To lying inconspicuously on wooden planks…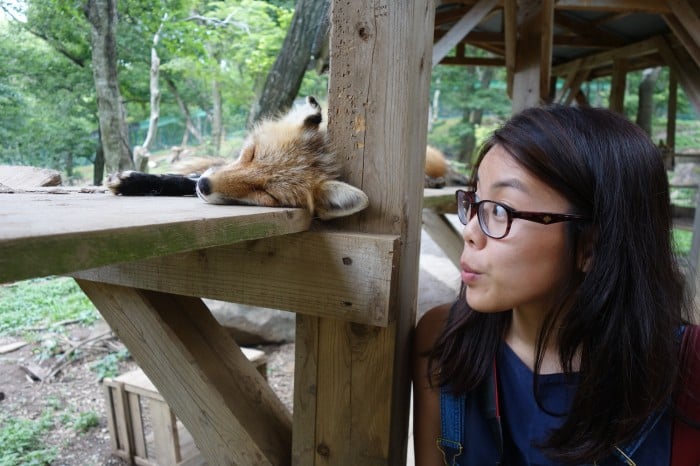 To being the masterminds behind trapping some helpless humans in a caged area! Don't forget that the foxes are just as curious about us as we are about them (or perhaps even more). Check out their inquisitive stares!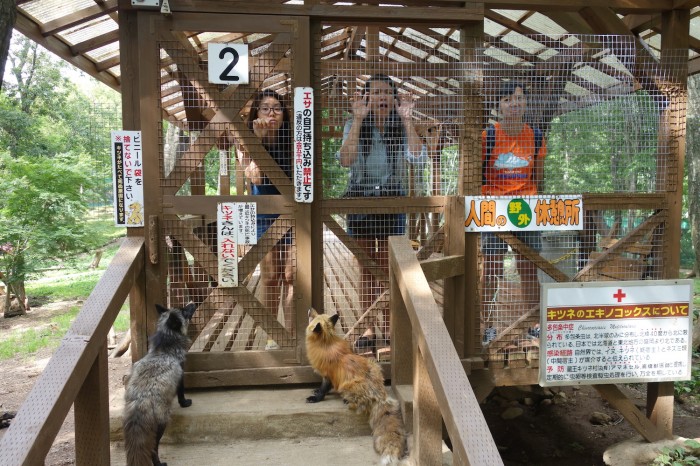 Feeding of the foxes is allowed from an elevated platform in the middle of the free-roaming area; packets of food can be purchased from the shop located near the entrance, for 100 yen per bag.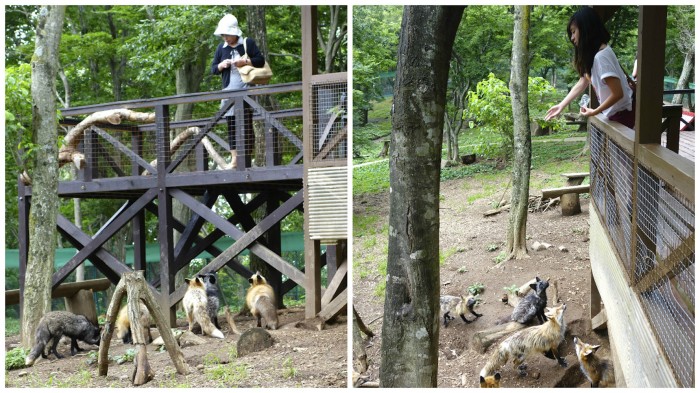 Check out those hungry foxes!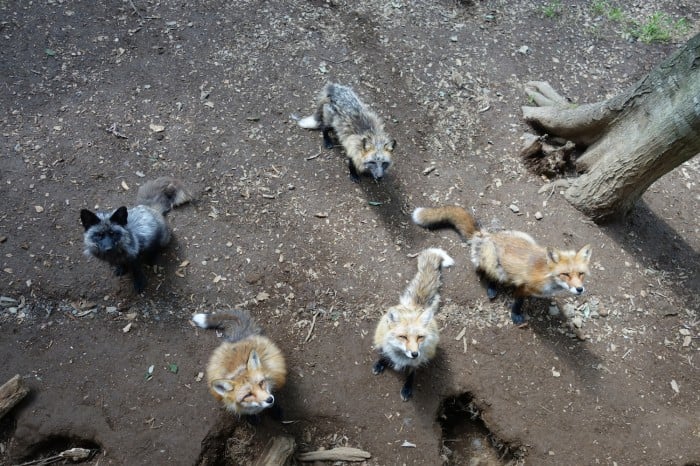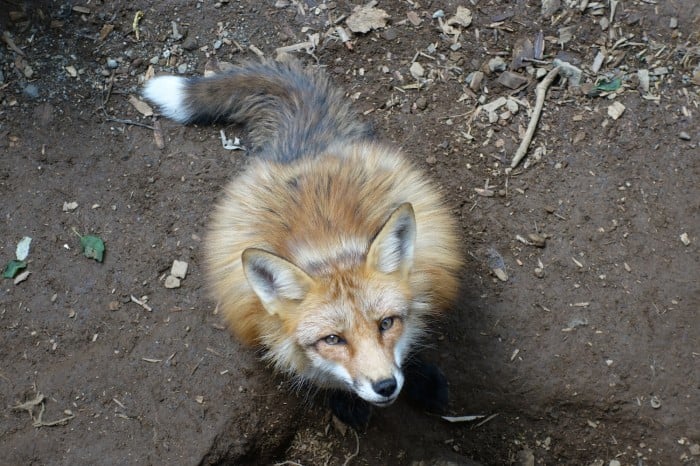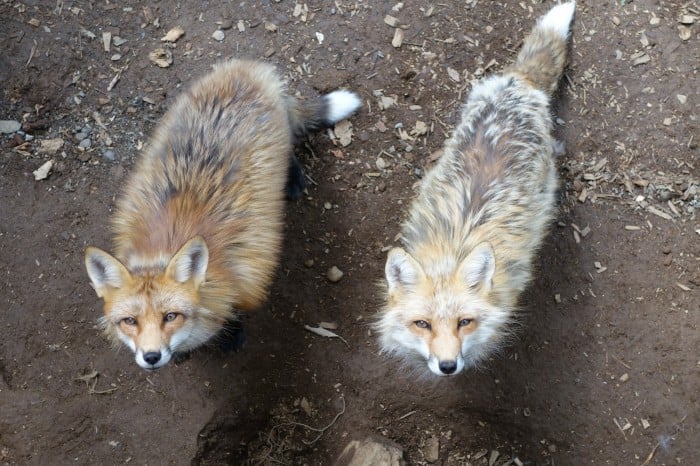 If you look carefully, you can find some foxes hiding in between the bushes.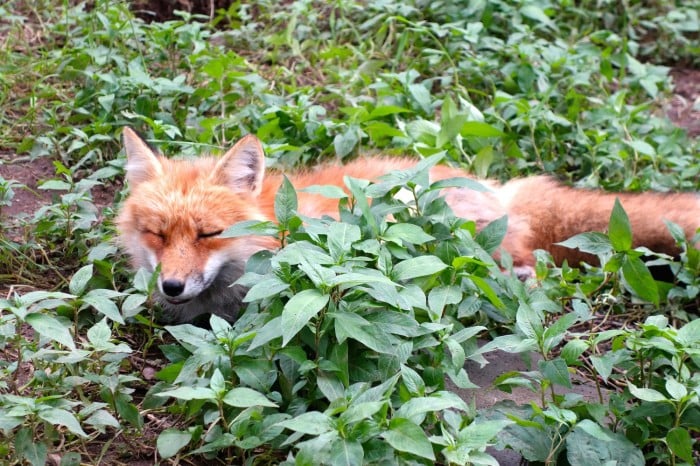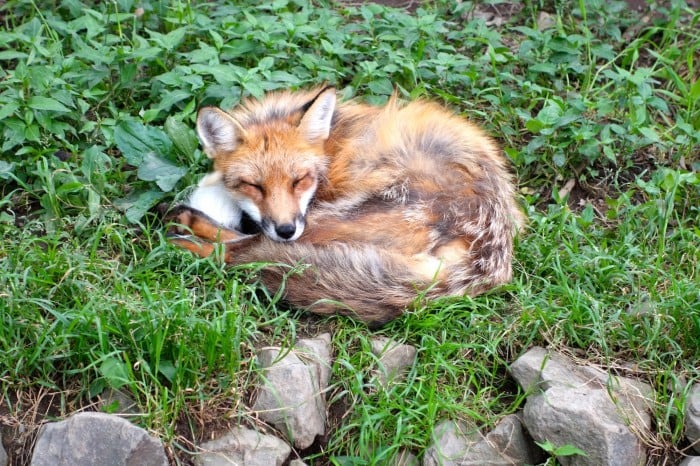 Others stand sentinel in front of their houses, acting as unofficial guardians.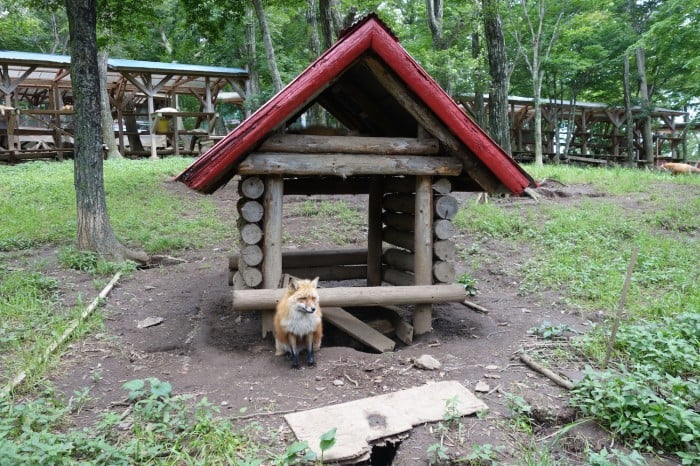 Apart from the free-roaming area, the other part of the fox village is somewhat like a petting zoo. The younger foxes are kept here, and will be released into the free-roaming area when they are older.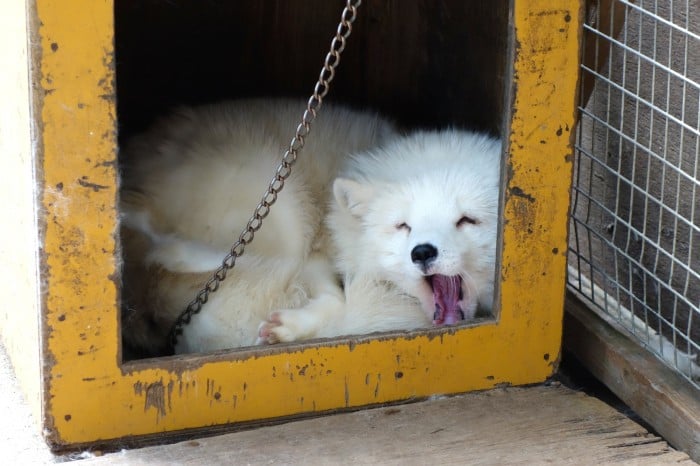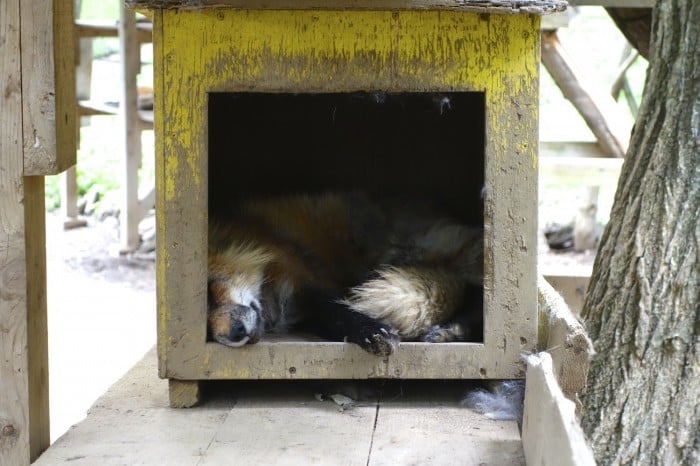 The young ones are especially feisty, so it's not uncommon to see them fighting in their cages!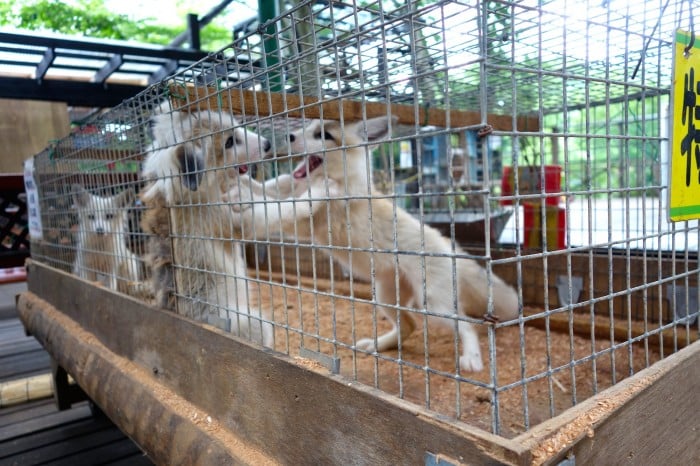 Only in Japan: for a fee of 300 yen, you get to cuddle a baby fox!!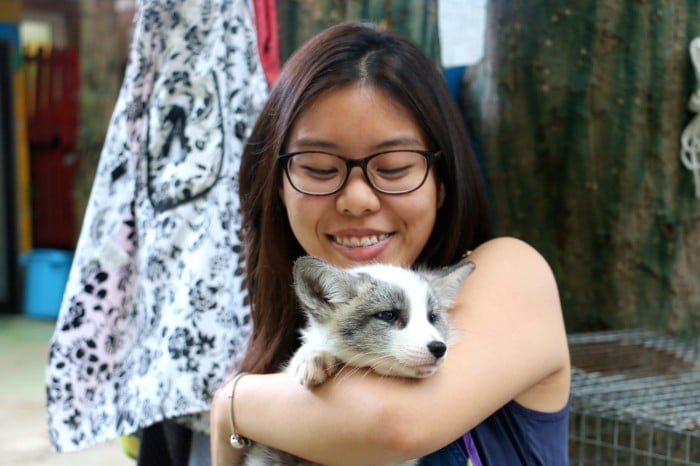 Do take the opportunity to feel the baby fox's soft velvety paws; this probably explains how they are able to sneak up so stealthily on their prey!
How to get to Zao Fox Village
Located in the Miyagi Prefecture, Shiroishizao station can be reached under two hours from Tokyo via shinkansen (Japanese bullet train). Ask the JR tourism office at Shiroishizao station to hail you a taxi, and you'll be at the Zao Fox Village in 20 minutes!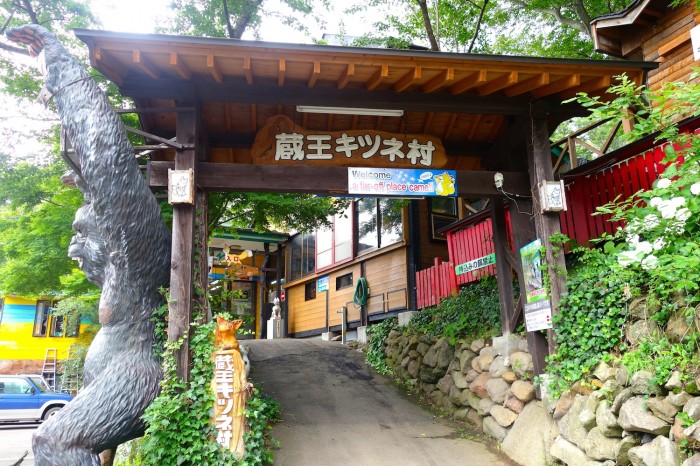 Unfortunately, there are no buses that operate from the train station to the village, as the village is located high up in the mountains. The staff at the fox village do operate a daily minibus for a fee, but bookings are done through their Japanese website. Unless you have someone to translate or help you out, you are better off making your way there in a taxi. The taxi ride will cost about 4000 yen (approx. SGD50) per way. The fox village is open from 9am to 4.30pm daily, and there is an admission fee of 1000 yen. 
Also Read: Japan's Reptile Cafe Lets You Play with Cold-Blooded Animals
Where else in the world can you get up and close with such mystical creatures? Start planning your trip to Zao Fox Village now – it's time to get Foxy!