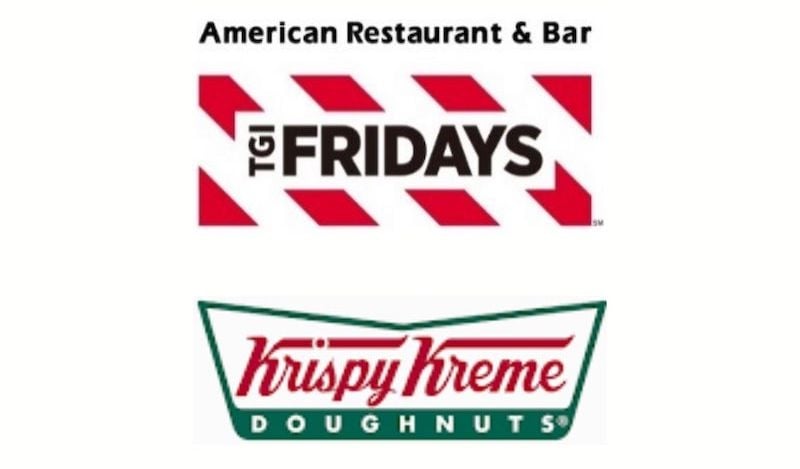 What's more delicious than a match-up of a hearty meal and delicious desserts? A dish that can serve both at the same time, which is exactly what the TGI Friday's Signature Doughnut Burger is offering unremorseful meat lovers like us. In a collaboration with Krispy Kreme Japan, TGI Friday's has created a hearty recipe that you won't be able to deny yourself. 
Also read: Check Out These Japanese Vending Machines Which Blend With the Scenery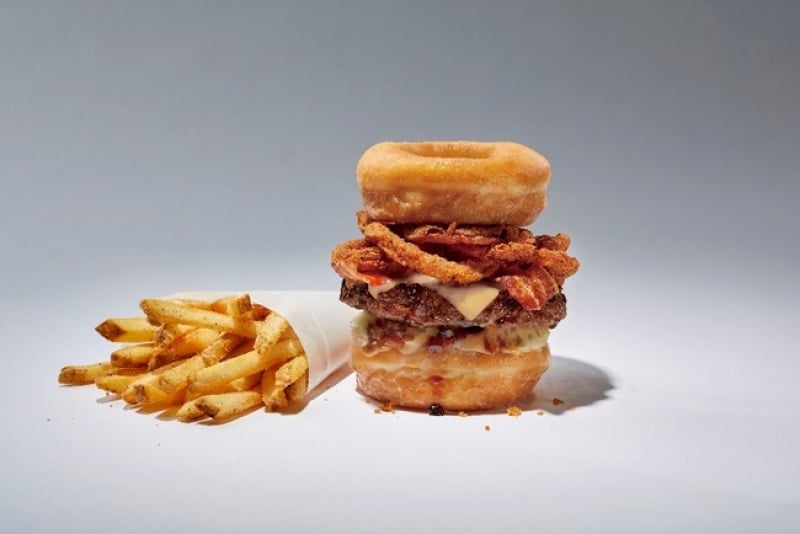 You're probably already drooling from the picture, but just to trigger your appetite even more, the new TGI Friday's and Krispy Kreme burger is made up of an all-beef patty, sliced bacon, mozzarella cheese, and Cajun onion rings sandwiched between two Original Glazed Krispy Kreme doughnuts. The chefs of this recipe decided to use "Nature Sauce" in the Signature Doughnut Burger to accentuate the savouriness of the dish. This sauce is a concoction of sauteed garlic, cayenne pepper, Tabasco, and Jack Daniels whiskey.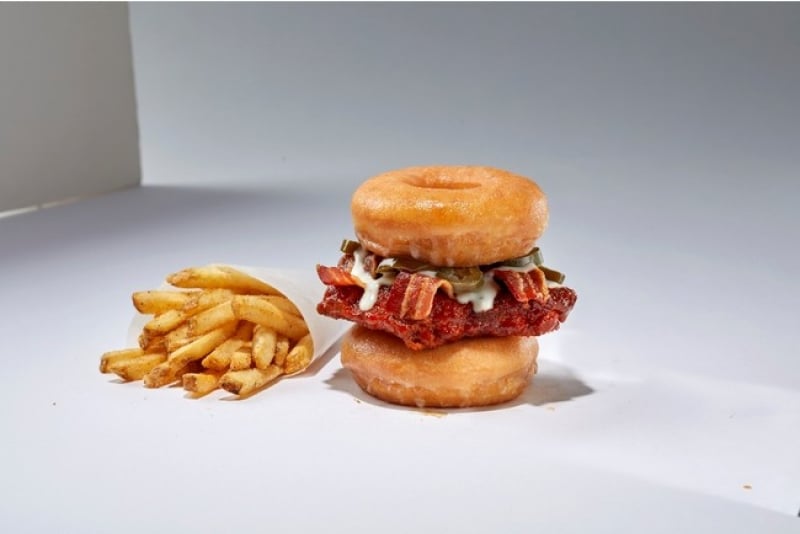 Is this new burger healthy? Definitely not. Is it worth it anyway? Yup. But hold your horses, the Signature Doughnut Burger isn't the only new burger in town. TGI Friday's and Krispy Kreme have also released a second one called Flaming Doughnut Chicken Sandwich. This burger is once again topped and sealed with two Original Glazed Krispy Kreme doughnuts; it's decked with bacon, jalapeños, mozzarella cheese, ranch dressing, and Friday's Nashville hot sauce to complete the savoury dish. 
To top it off, both Krispy Kreme and TGI Friday's burger meals come with French fries. These delicious burger masterpieces are available from 2 to 31 October 2021 in TGI Friday's Japan branches. If you're in these areas, you know what to do. Both sell at ¥1,639 each. 
Also read: 'Squid Game' Accused of Plagiarising Japanese Movie 'As the Gods Will'
But for some of us who can't be in Japan right now, let's just hope and pray that versions of the Signature Doughnut Burger and Flaming Doughnut Chicken Sandwich come to our shores soon!
---
All images credited to PR Times | Official Website