Winter is coming in Japan and what comes along with it are the myriad of fun and worthwhile winter activities especially in the northernmost prefecture, Hokkaido. From frolicking in the cold, icy landscape to dipping in incredibly idyllic natural hot springs, here are experiences you need to complete in Hokkaido this winter season. Challenge yourself to strike everything off this list before you return home.
1. Explore the snow-covered landscape of Niseko Village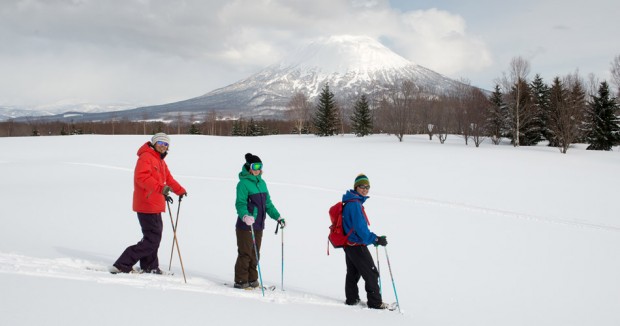 Image credit: The Green Leaf Niseko Village
The landscape in Niseko Village is stunningly beautiful, especially during winter, and it will definitely take your breath away! Niseko combines nature, adventure and luxury all in one place! While you'd be happy to just walk around and bask in the scenery, Niseko Village offers winter activities such as skiing, snow rafting, reindeer sledding and more! When dusk comes, lose yourself in luxury and comfort at the the top-tier hotels in the area.
2. Take on exciting winter sports in Kiroro Resort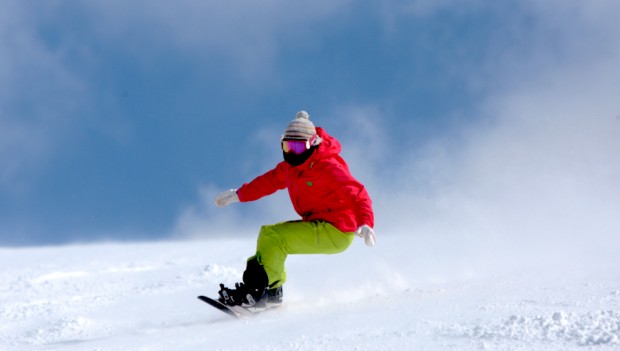 Image credit: Kiroro Resort
Niseko Village not enough for you? Proceed to Kiroro Resort and do more adrenaline-pumping winter adventures such as skiing, snowboarding, snow segway, snow buggy, snow banana boat, night snowmobile with tandem and snow rafting! You may also join some fun snow tours to learn more about Kiroro and appreciate its natural landscape.
3. Ride the cable car up Mt. Usu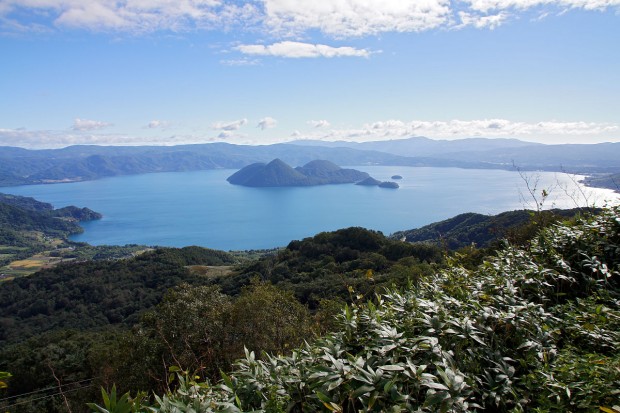 Image credit: 663highland
Go to Hokkaido's Shikotsu-Toya National Park and ride the cable car up Mt. Usu to enjoy stunning views of Shōwa-shinzan, a volcanic lava dome, and Lake Toya, one of the clearest lakes in Japan. Make sure your camera is always ready to capture the picture-perfect scenery.
4. Try Japanese cuisine in a local restaurant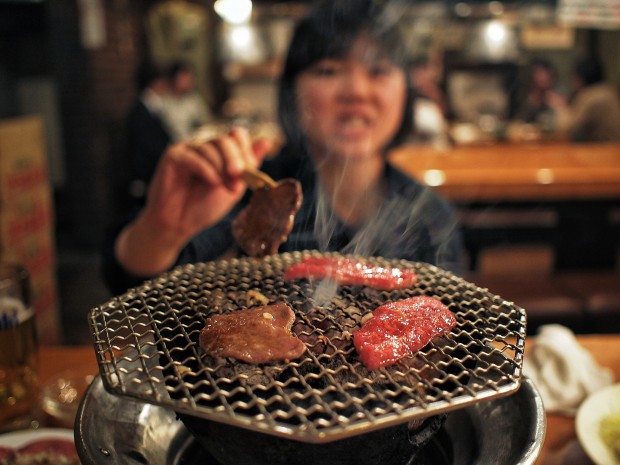 Image credit: Jonathan Lin
It's a must that you enter a local restaurant to try some authentic Japanese cuisine. Other than the usual Japanese food like sushi, tempura and ramen, be sure to try the more underrated Japanese dishes like Butadon (Pork Bowl), Gengis Khan (BBQ Lamb) and Black Curry Rice.
5. Treat yourself to local sweets at Ryugetsu Sweetpia Garden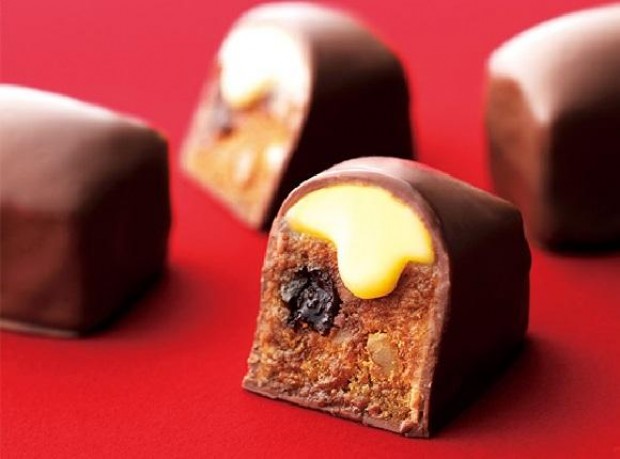 Image credit: ryugetsu.co.jp
Time for desserts! You're in for a sweet treat at Ryugetsu Sweetpia Garden, a factory in Hokkaido famous for making different kinds of desserts from cakes and cookies to chocolates and mochi! Name it, they have it! And oh, don't forget to try their Sanporoku, a signature baumkuchen (spit cake) made with the finest Hokkaido ingredients.
6. Taste sakeat Otokoyama Sake Brewery & Museum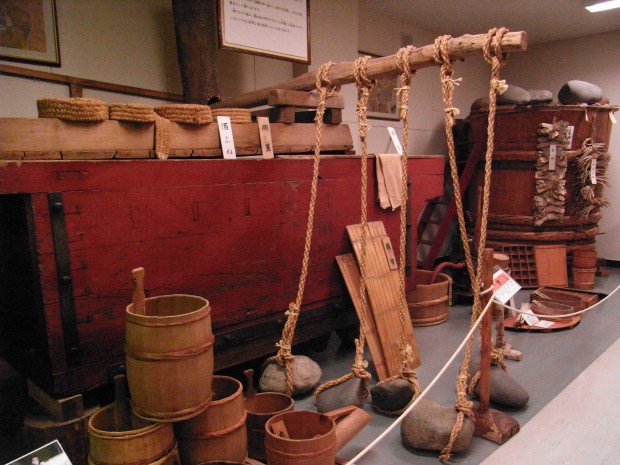 Image credit:  ★Kumiko★
Complete your gastronomic experience in Japan with a shot of sake! Sample this famous Japanese drink at Otokoyama Sake Brewery & Museum in Asahikawa. You don't only get to try sake for free, you also get to learn about the traditional brewing process. Sake is a good drink to warm you up in the chilly winter.
7. Join in the fun at the Sapporo Snow Festival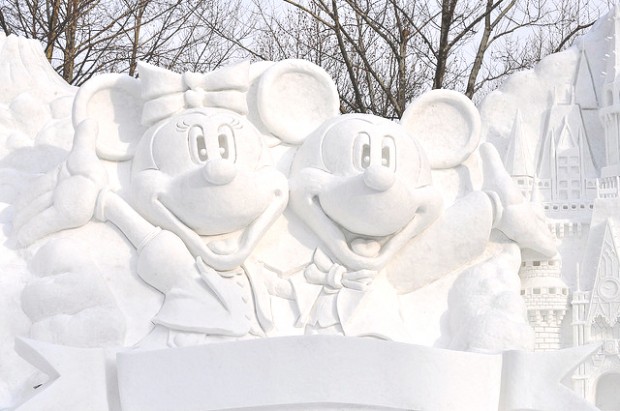 Image credit: David McKelvey
Attracting millions of visitors annually, the Sapporo Snow Festival is one of world's largest and most spectacular snow festivals. You can't dare miss it when you're exploring Hokkaido, especially during the early weeks of February. Feast your eyes on the colourful ice sculptures scattered in Sapporo and enjoy ice skating, ski-walking, tube sliding, snow rafting and more festival activities!
8. Learn about drift ice at Okhotsk Ryuhyo Museum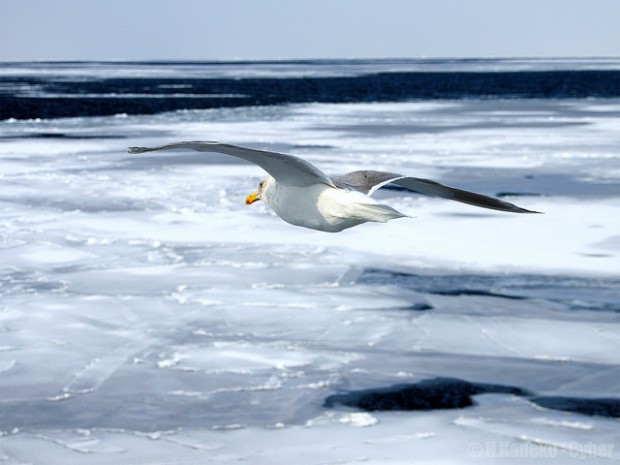 Image credit: Hiroaki Kaneko
Drift ice is an amazing natural phenomenon where pieces of sea ice are drifting with the wind or ocean currents. If you can't make it to the Arctic and Antarctic Circles, where this phenomenon usually occurs, you can still enjoy a close-to-real simulated experience all-year-round at Okhotsk Ryuhyo Museum located at the top of Mt. Tento-zan in Abashiri.
9. Have a foot sand bath with the swans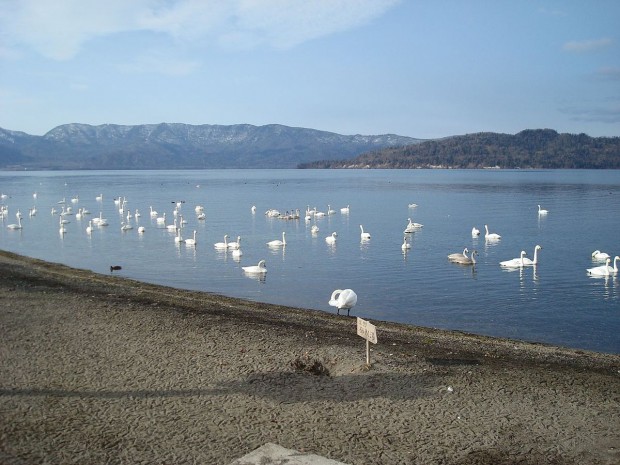 Image credit: K.F.
After all the walking, unwind at Sunayu Beach in Hokkaido's Akan National Park. The beach has a natural hot spring water directly under its surface. You can find several sand holes but you can dig your own and soak your feet. Take your time, let the sand and hot spring soothe your aching feet while you enjoy the view of lovely white swans around you.
10. Soak your stress away in natural onsens (hot springs)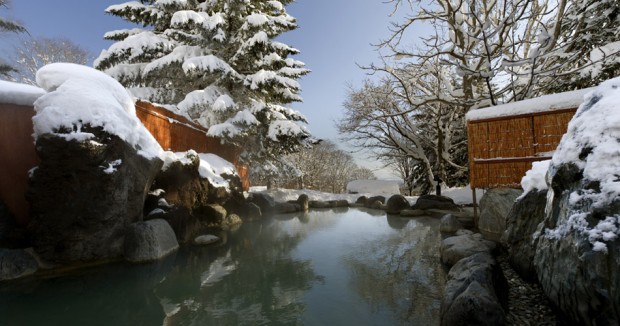 Image credit: The Green Leaf Niseko Village
Aaahhh, the warm soothing waters of a natural onsen will take your worries away! Be sure to complete your winter experience by dipping your body in natural onsens (hot springs) surfacing in many parts of Japan. There are literally hundreds of hot spring resorts all over Hokkaido, so there's no excuse for you not to strike this off the list.