From spring breaks to honeymoon getaways, the pandemic has disrupted travellers' long-awaited holiday plans. Nevertheless, particular countries have slowly started to rebuild their tourism. 
Egypt, for one, has proposed generous ways for their travel industry to bounce back from the economic damages brought about by the pandemic. Their proposal aims to cut the travel costs of tourists hoping to explore Egypt on their summer expedition this year.
Also read: Here's How Sicily, Italy Can Pay for A Portion of Your Travels in Their Region!
Here's what we know so far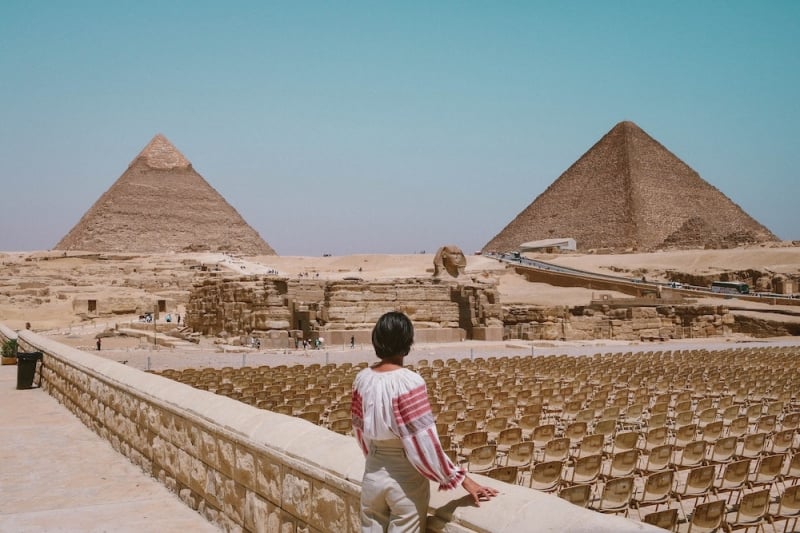 Egypt has proposed to cut travel costs in several aspects. For one, Egypt will be cutting the cost of tourist visas from June to August 2020. 
These tourist visa discounts will be applicable to those arriving in the Egyptian cities of Luxor and Aswan. The price will go down from US$25 to US$15. 
Note: Egypt suspended international flights last March, but the government is considering to resume international flights in late June or early July, according to reports. 
Furthermore, the government is proposing to cut heritage attraction fees in half as well. These attractions include Egypt's must-visits such as all archaeological sites and museums. 
How are hotels preparing?
Hotels started reopening in mid-May with strict adherence to hygiene standard regulations. To get the green light to operate, they're expected to follow the health standards established by the Egyptian government, as well as the World Health Organisation (WHO). Hotels are still operating on limited capacity during this time and have to undergo mandatory sterilisation prior to reopening. Hotel guests will be required to take temperature tests upon entry. 
Additional measures include contactless check-in, equipping guests and staff with masks, as well as personal protective equipment; hand sanitisers will be provided. Travellers must also expect their luggage to undergo sterilisation prior to checking in and out of hotels. 
Hotels are required to provide a health professional within their property to enhance the efficiency in responding to emergencies. Hence, travellers can rest assured that their health and security won't be compromised. 
We sure miss uncovering this archaeological treasure trove of this timeless country. So, let's wait patiently until Egypt gives the green light to resume foreign tourism. But most of all, keep supporting our frontliners all over the world until we've seen the very end of this pandemic! We'll keep you posted!
---
Information extracted from the Embassy of Egypt Economic and Commercial Office in Brazil and the Ministry of Tourism and Antiquities.