The Philippines is a gastronomic haven, and depending on where you are in the country, you will be welcomed by distinct taste of what the place has to offer – ranging from sweet and sinful to extreme and bizarre. If you are the type of traveller who incorporates wanderlust and foodgasm, then this is dedicated to you. With over eighty provinces, we now embark on a journey of naming some suggestions of provinces that a foodie should definitely visit.
1. Negros Occidental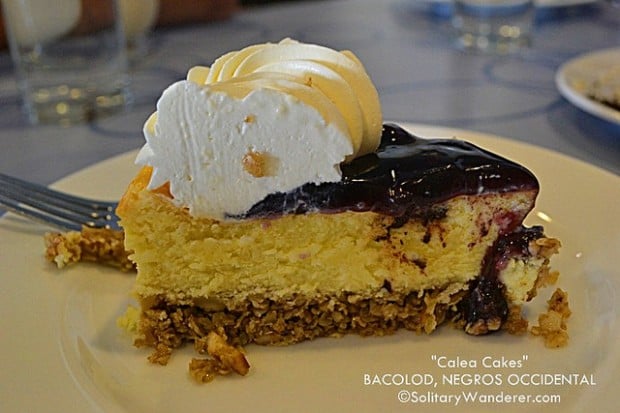 Image credit: Aleah Phils
Known as the "Sugarbowl of the Philippines", Negros Occidental is the sweeter half of the Negros Island in the Visayas. It is well known for its sugarcane plantations, and from this staple crop comes lots of sweet treats that help countless families earn a living.
The flatbread Piaya and the Biscocho, among others, are just some of the treats that you can get a taste of here. There is also the iconic chicken inasal, which is a flavourful roasted chicken dish. This province is also home to several family-owned restaurants, one of which is Calea. This restaurant offers exquisite desserts and other mouthwatering dishes. Travellers can also buy dried seafood products from the town of Cadiz in Northern Negros Occidental.
2. Pampanga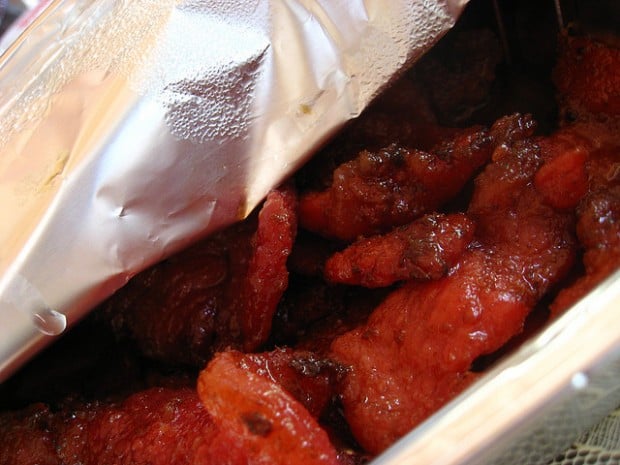 Image credit: Angela Sabas
Pampanga is known for its sophisticated culinary delights. Two of the most famous meat brands in the country are from Pampanga. These brands are Mekeni and Pampanga's Best, both of which have been producing processed meat such as tocino, beef tapa, hotdogs, and Philippine-style sausages. Also, there are more exotic dishes being served here, such as the kamaru or crickets and betute tugak or stuffed frogs.
3. Bulacan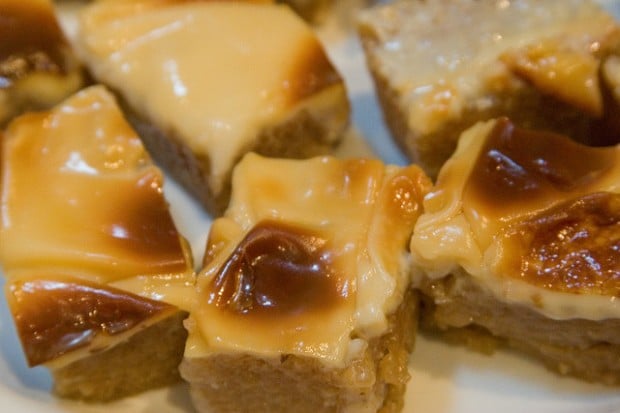 Image credit: Roland Tanglao
The province of Bulacan is home to some of the native delicacies that have Carabao milk and coconut meat as ingredients. "Kakanins", or local dishes prepared from sticky rice or milled corn, are widely available here, along with Pastillas, which is made from Carabao milk and sugar. Bulacan is also the home of the Malolos Ensaymada, which is a type of bread slathered with rich butter and topped with grated cheese and salted egg.
4. Benguet
Image credit: Shubert Clencia
Benguet offers a lot of food choices for guests who would like to explore unique tastes. Benguet is the home of the summer capital of the Philippines, Baguio City, which is consistently a part of the list of travellers and food bloggers when enumerating the best destinations to explore both in terms of places and plates. Enjoy Lagud, or the locally made strawberry Beer from the Baguio Craft Brewery. You can also opt for warm strawberry taho or cold strawberry sorbetes. Have an enriching experience beyond the fresh green vegetables, brooms and barrel man that this amazing northern province is best known for.
5. Ilocos Norte and Ilocos Sur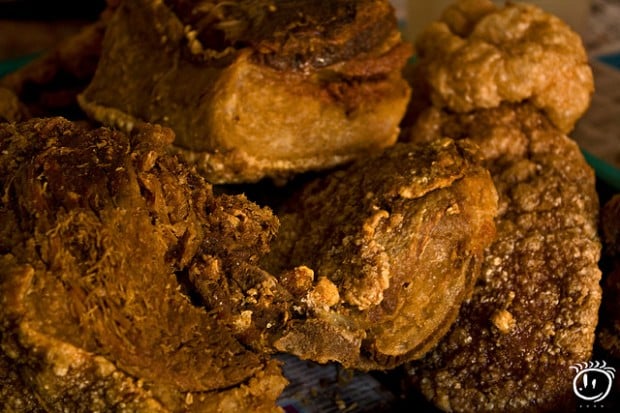 Image credit: aLansong!
Ilocos Norte and Ilocos Sur offer more than just pristine beaches and great life at the province. These provinces share a common set of specialties that makes an Ilocano meal distinct and tastefully done. There are several food choices here that are sumptuous, and tasting these dishes can be such a rewarding experience. There are several established eateries and restaurants here that may or may not be Ilocano originals, but this does not hinder them from being popular among people all over the country. Try the Ilocos empanada, as well as the bagbagis or intestines fried to perfection. You can also try the dirardaraan or bloodmeat, the Ilocos longganisa, and the resident Ilocano dish pinakbet.
6. Cebu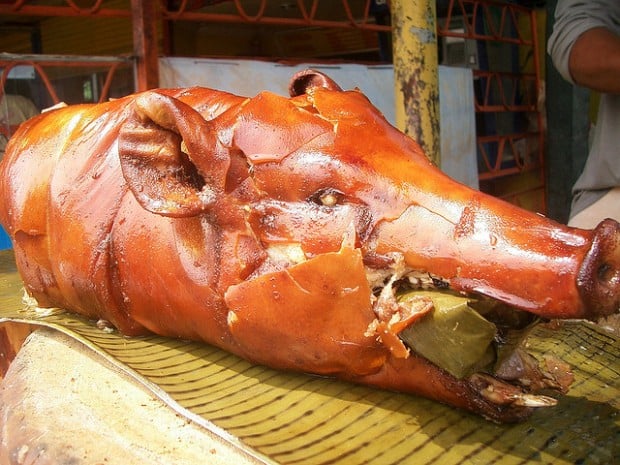 Image credit: Izel Gonzales
The Queen City of the South, Cebu is one of the most popular foodie destinations in the entire country. Lechon Cebu is considered as probably the best lechon in the entire world. In fact, there are a lot of establishments that you can choose from if you want to try different takes on this roasted delight. Aside from beach hopping and strolling around the city, you can also try different gastronomic treats, such as barbecues in Larsian BBQ, or some of the distinct dessert choices offered by such restaurants as La Marea.
7. Capiz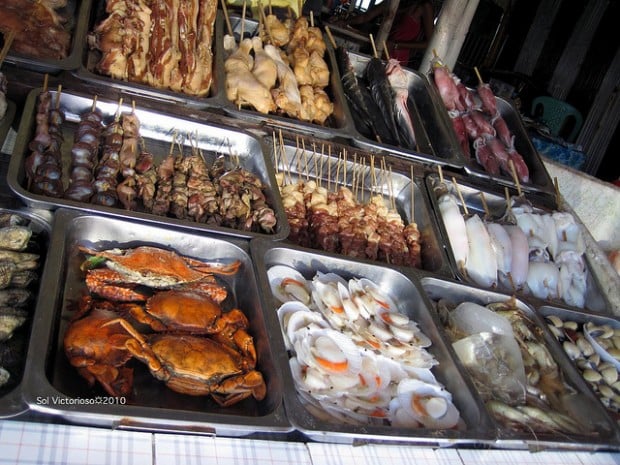 Image credit: Traipsing Chronicles
Capiz is known as the "Seafood Capital of the Philippines" because of its abundant supply of fresh seafood, which makes it the hub for marine products for consumption. Located in the island of Panay, guests can sink their teeth into hearty bivalves, grilled eel, and mouthwatering baked scallops. You can also try adobong taklong, which is a snail version of the famous Filipino dish.
8. Catanduanes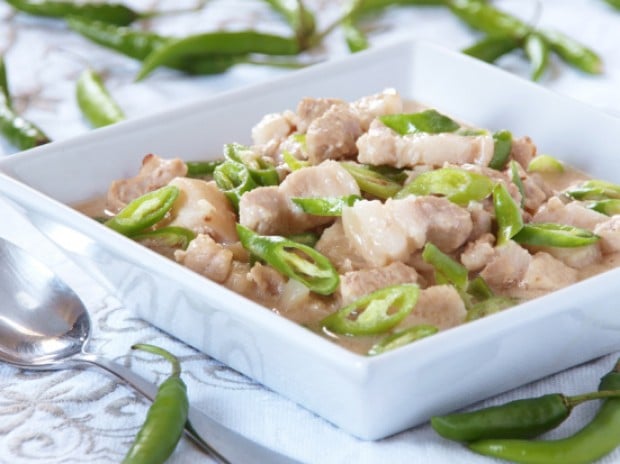 Image credit: Raymund Macaalay
Catanduanes is an island province in the Bicol Region and is also considered as a seafood haven that complements the province's great beaches and waves that are suitable for surfing. The dishes in Bicol region are known to have spicy ingredients as well as coconut milk. Enjoy octopus adobo, steamed lobster and crabs, the iconic Bicol Express, and prawns. Guests are also in a treat for the peculiar chili cupcake that will surely excite the senses for a different take on fluffy desserts.
9. Tawi-Tawi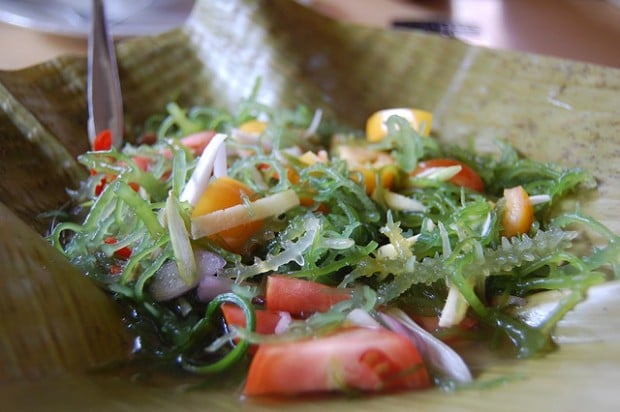 Image credit: George Parrilla
The southernmost province of the country offers some of the most delicious dishes that might be unfamiliar or may need an acquired taste. This charming province serves some of the less common seafood dishes, such as the Guso, Pyalam, and Syagul, which is stingray cooked in coconut milk. Aside from these choices, there are also items for your sweet fix, which include the Jintan, a rolled cookie flavoured with milk and sugar. For a change in taste bud experience, there are also beef and chicken dishes in Tawi-tawi, such as the Tyula itum and Chicken Pyanggang.
10. Palawan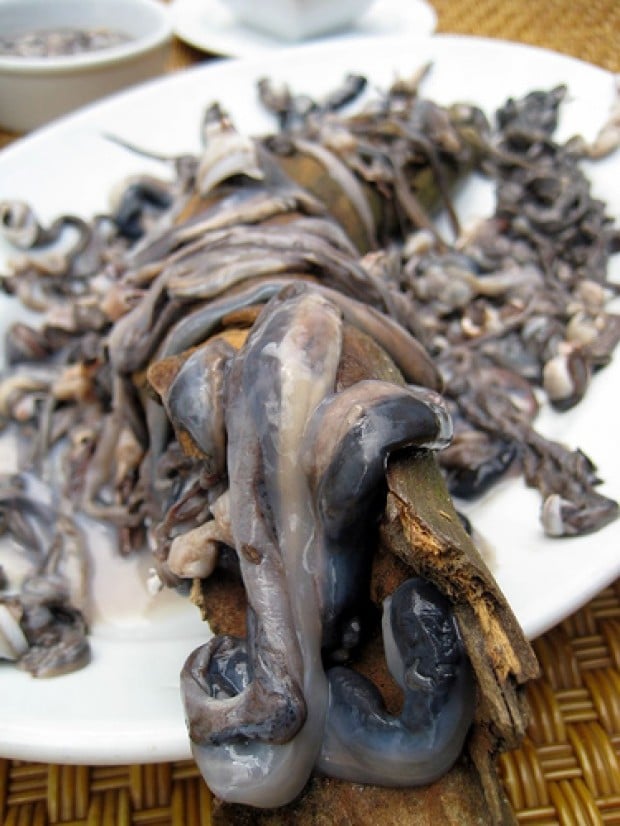 Image credit: Cyber Baguio Boy
The largest province in the country also offers a great variety of delicacies to keep its guests stuffed. Crocodile sisig, Danggit Lamayo, as well as the famous Tamilok, are served here. For a more subtle take on gastronomic specialties, there are restaurants here that serve unique dishes, such as the Chao Long and Tiramisu served at the Heavenly Desserts. You can also try the Honey Nougat served at the La Terasse Cafe. For guests who prefer mainstream dishes, Palawan also serves great seafood choices.
Also read: 10 Bizarre Filipino Foods To Try – If You Dare
11. Laguna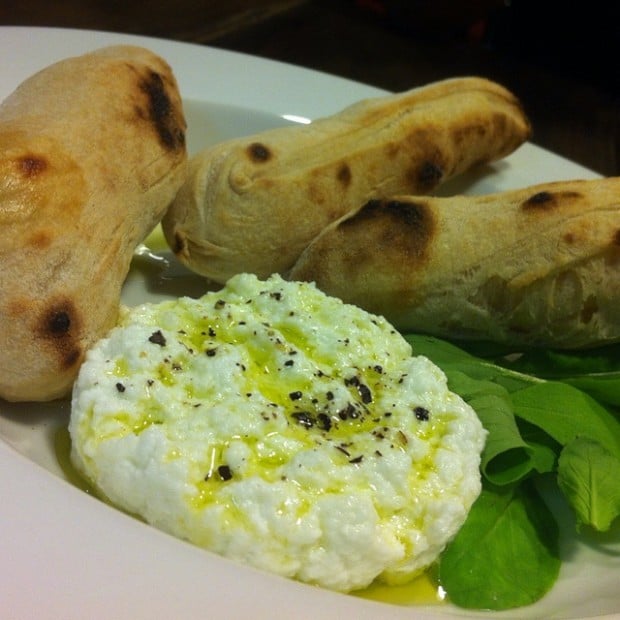 Image credit: Louis R
Known for its staple produce which is the coconut, Laguna is a combination of a foodie and a wanderer experience. Enjoy a lot of selections of local delicacies like the perennial favourite Buko Pie and its other variations. There's also Puto Biñan, Bibingka de Macapuno, and the local favourite Kinulob na Itik which is a deep-fried duck that has the right amount of crispiness and flavour in it. Also, there's Kesong Puti which is locally-produced cheese made from carabao milk. These food selections will definitely add up to the thrills of visiting the province which is also known for its hot springs.
12. Cavite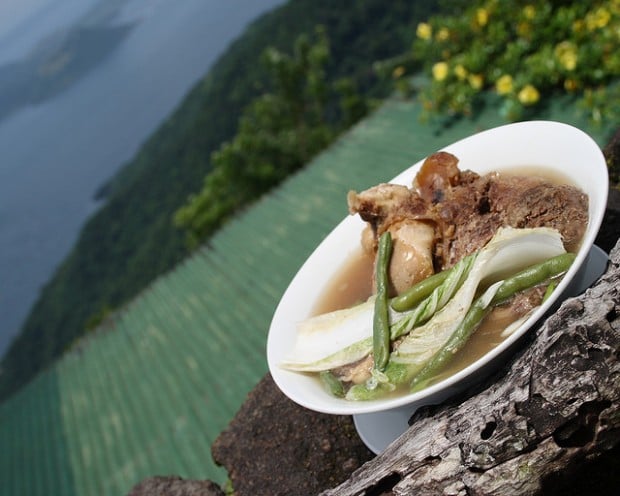 Image credit: luchrupan
Cavite offers a lot of food choices that have been locally grown or have been adapted from favourites from other provinces. From freshly hauled seafood from the seaside towns to the hearty dishes served in the cooler parts of the province, Cavite welcomes its visitors with a whole catalog of sumptuous food choices. You can even try and take home some of these delicacies, such as dried fish, bivalves, processed and fresh meat. Tagaytay is considered as one of the gastronomic highlights of the province, thanks to the restaurants here offering the perfect meal that will complement the perfect view of the Taal Volcano.
13. Batangas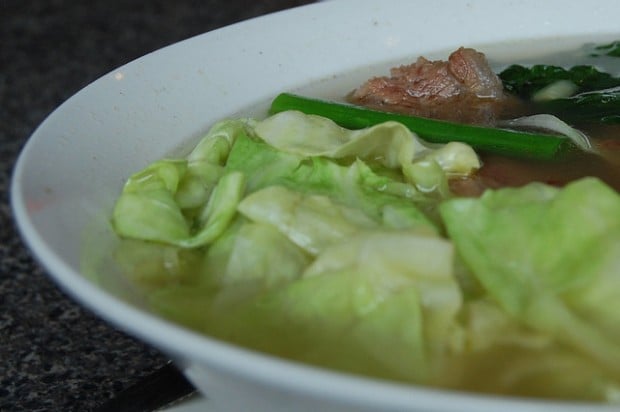 Image credit: Shubert Ciencia
Known as the source of the iconic Batangas Coffee and Batangas Beef (not to mention Bulalong Batangas), this province is the home to a lot of food choices that will delight both local and foreign visitors. Its diverse geographical coverage allows a distinct variety of food sources, just like its neighbor Cavite. Homemade soups, seafood, and cafes that serve only the authentic Batangas Coffee will perk you up and keep you invigorated for the rest of the day.
14. Davao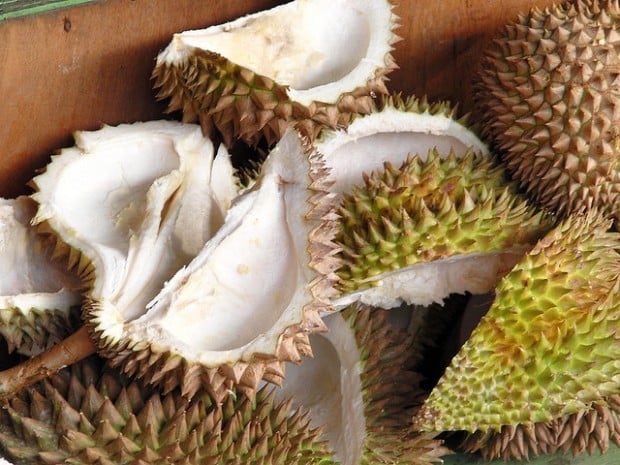 Image credit: Burgermac
I'm sure that you know Davao for its Durian delicacies. This fruit that smells like hell but tastes like heaven is one of the most iconic products that come from this province. Aside from that, Davao also showcases great seafood choices, such as Kinilaw na Tuna, Sinuglaw, and a wide variety of sinugbas (grilled dishes). You can also try the grilled Bagaybay, which is the roe of a female tuna.
15. Camiguin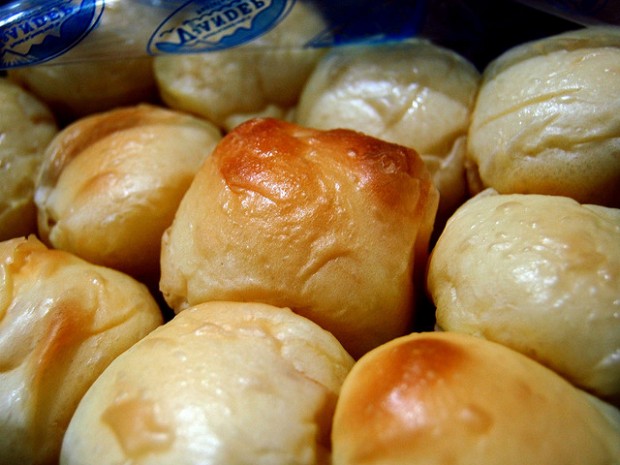 Image credit: Big Berto
The cutesy island province in Northern Mindanao is the home for the popular pastel (not to be confused with the viand Chicken pastel). This bread with sweet filling has been delighting visitors from all over the country. You will always see boxes being carried by travellers leaving the province to be shared with their loved ones. What's more, you can also have your inasal fix here, as well as amazing dining options whether indoor or by the beach.
16. Aklan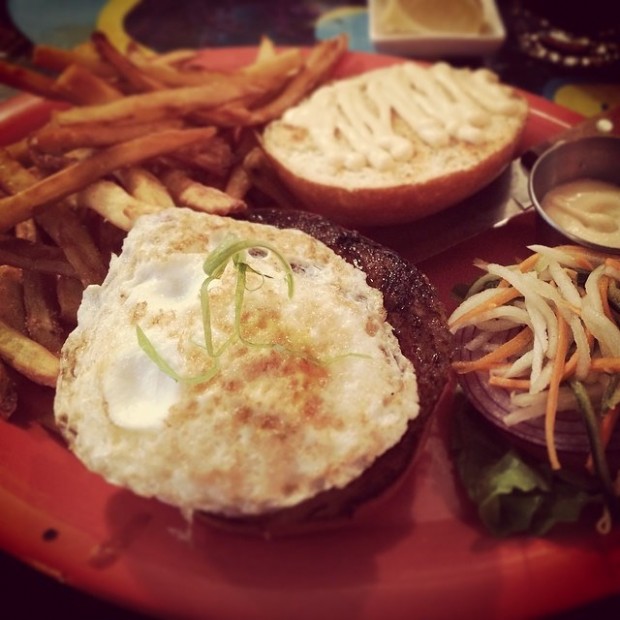 Image credit: Chun Yip So
Aklan is the province that is home to the very busy summer island paradise of Boracay. Aside from the dishes here such as the Choriburger and Peanut Shake, mainland Aklan province serves several local specialties, such as the Chicken Inuburan, tinu-om, and the dish made of bananas with sweet rice and coconut milk called eangkoga.
17. Pangasinan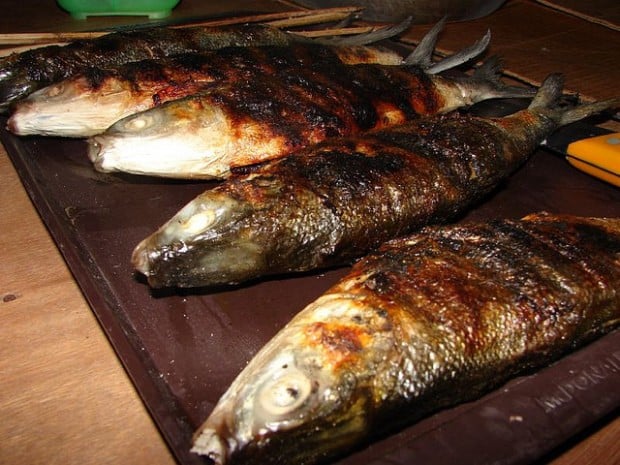 Image credit: Christina Estrada
Pangasinan is a moderately accessible province when you're from Manila. It is the "Milkfish Capital of the Philippines" and because of that, expect a lot of milkfish dishes here. From sizzling milkfish sisig, to kinilaw na bangus, to rellenong bangus, and the long list goes on. If you want to skip the main produce, there are some quirky options here, such as the kaleskes, which is a stew made from beef innards, and the pigar-pigar, which is believed to be a perfect match to beer  but can also be eaten as a viand.
Also read: 25 Popular Street Food & Snacks To Try In The Philippines
18. Bohol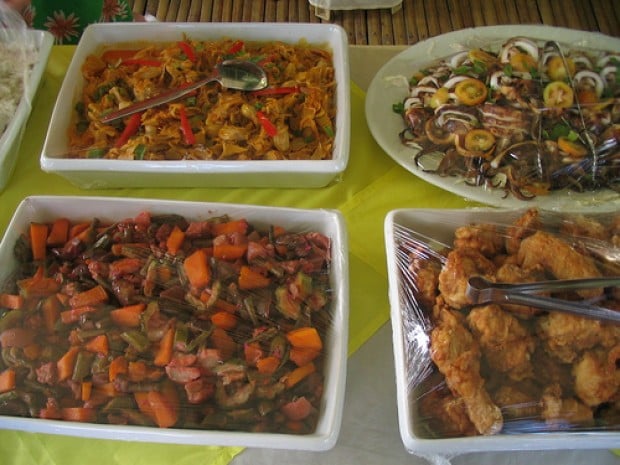 Image credit: Aileen Realeza
As part of the Boholano culture where they cultivate and eat their own food, Bohol is one of the provinces in our list that puts the "homemade" into the table. Bohol features a lot of restaurants that serve varying specialties influenced by its neighbouring provinces. It is like a destination where the good stuff merged for you to have a great buffet. There are different approaches to sisig, pinakbet, the dinakdakan, and even international influences, such as Chinese and Malay. You will be surprised how the culture about dining is so diverse in this island province, it gives you a great panorama of how amazing the food choices are in the country.
If you are hungry for an adventure and a gastronomic experience at the same time, then there is no better time but now to pack your bags and embark on a foodie journey as soon as possible.