We all have that ONE DREAM destination, and let me guess… Europe is at the top of your list! Ahhh, the romantic air, quaint medieval cities and towns, centuries old castles, crisscrossing canals, dramatic landscapes, heavenly food, and the list goes on. Who wouldn't fall in LOVE with this truly captivating continent? Let me show you some of the exquisite European experiences everyone (including me) is dying to have!
Don't worry, you won't have to break the bank for that dream vacation to Europe! Travel with Insight Vacations and save a whopping USD150 (~S$203) per couple*!
*Terms & Conditions Apply

That's right, not only do you get to visit some of the most wanderlust-worthy places on earth, you get to save more for that romantic dinner for two that your partner is bound to love! Valid exclusively until 31 August 2017, it's your best chance to roam Europe with seasoned guides and enjoy the signature Insight Vacations experiences.Jump on this offer right now! Simply send in an enquiry to [email protected] or give them a ring at 6922 5950 and you'll be off to Europe in no time at all.Find out more about travelling with Insight Vacations here, and don't miss out on this insane promotion!
France for the Hopeless Romantic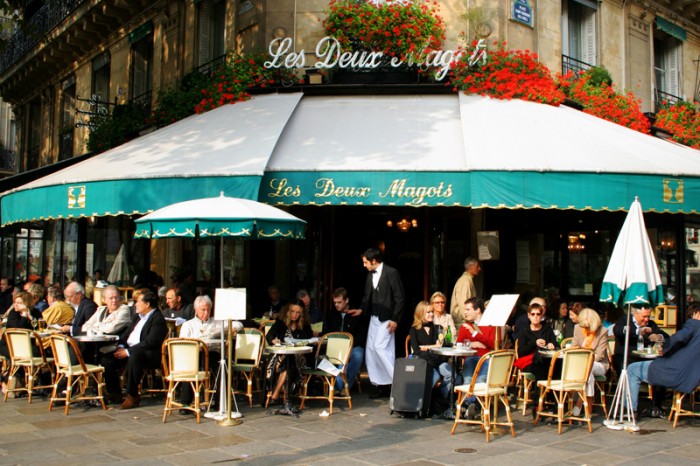 Image Credit: Roboppy
After all, Paris isn't known as the City of Love for nothing! And there's plenty of other places in this ville de l'amour that's pretty good for some one-on-one time with your partner-in-crime. The quintessential experience would be, of course, sharing a kiss atop the Eiffel Tower. Additionally, add your padlock to the Pont Des Arts to further reaffirm your love for each other, before throwing away the keys! And, of course, a slow cruise through the Seine River to enjoy the sights and smells of Paris with your lover in your arms. Ahh, tres romantique.
Italy for the Art Lovers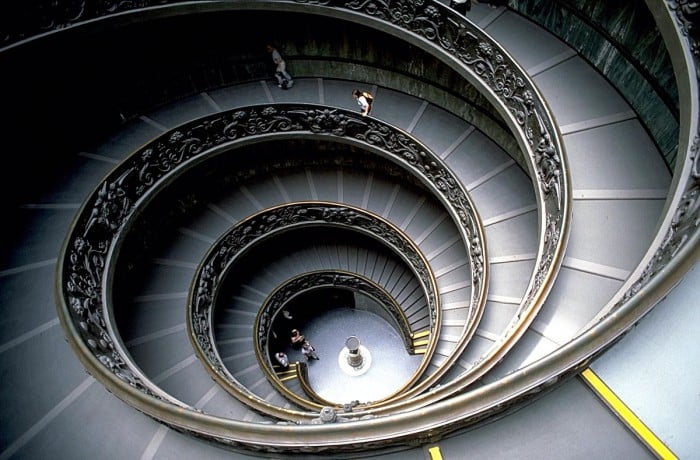 Insight Vacations grants exclusive access to the Bramante Staircase, a part of the Vatican closed to public. It was built to allow Pope Julius II to enter his private residence while still in his carriage, and was originally built in 1505. | Image credit: Andreas Tille
In Italy, it's impossible NOT to bring out the inner artist in you. After all, it's the home of the world famous artists Leonardo da Vinci and Michelangelo. Get lost in the UNESCO World Heritage Sites such as the Historic Centre of Naples and Florence, and the beautiful rugged villages along Cinque Terre. Get catapulted back in time as you explore the monumental ancient wonders of Rome such as the Coliseum, Pantheon, Circus Maximus, and Baths of Caracalla, among others.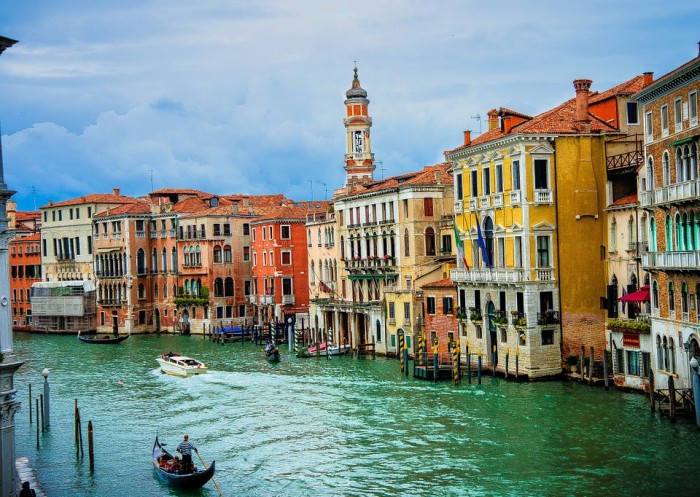 Of course, your Italian trip shouldn't end without a romantic gondola ride along the Grand Canal in Venice. Gondolas have been a traditional mode of transport for this water city. Insight Vacations offers guests a free gondola ride with your very own singing gondolier. Exploring by gondola is the best way to see Venice, they say.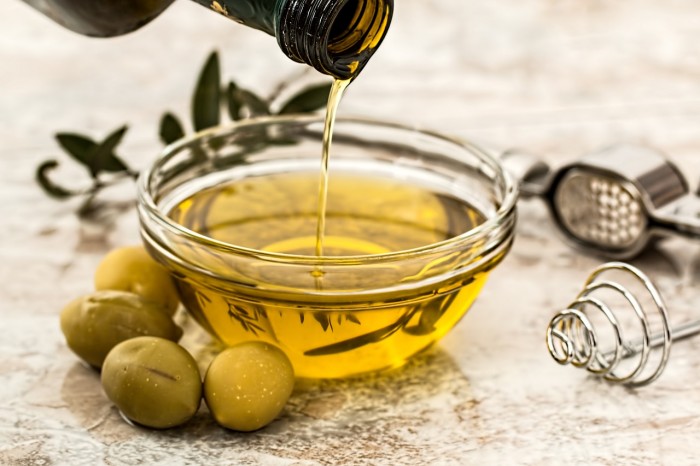 Ever wondered how olive oil came about? Insight Vacations offer guests an option to visit a family-run Olive mill, and follow the evolution of the olive from tree to table from the third generation specialists.
Spain & Portugal for the Gastronomy Fanatics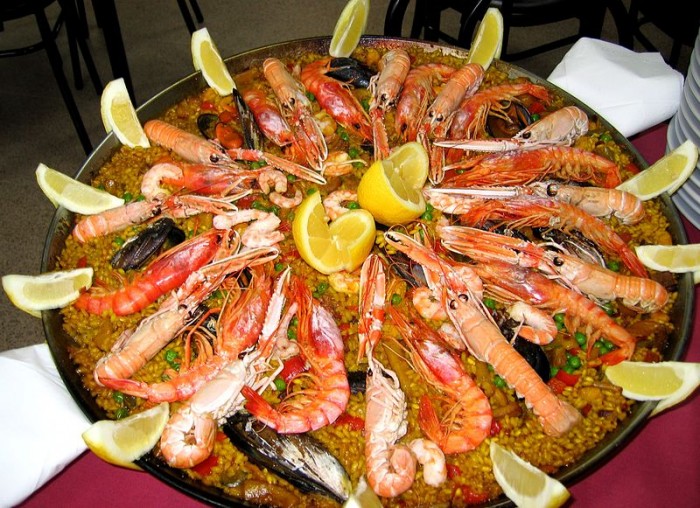 Image credit: Manuel M. Vicente
Spain and Portugal will truly satisfy your craving for authentic culinary experiences. Indulge in a sumptuous feast of seafood paella in Valencia, and be sure to complete this list of to-die-for Spanish food from appetisers and entrées to desserts and drinks, as you explore Spain.
From Spain, proceed to Portugal to indulge in local Portuguese treats like the cozida a portuguesa (Portugues stew), caldo verde (traditional soup) and caldeirada de peixe (fish stew), just to name a few. When strolling around the capital of Lisbon, don't forget to drop by Mercado da Riberia to sample some gastronomic delights from the city's favourite food stalls and restaurants.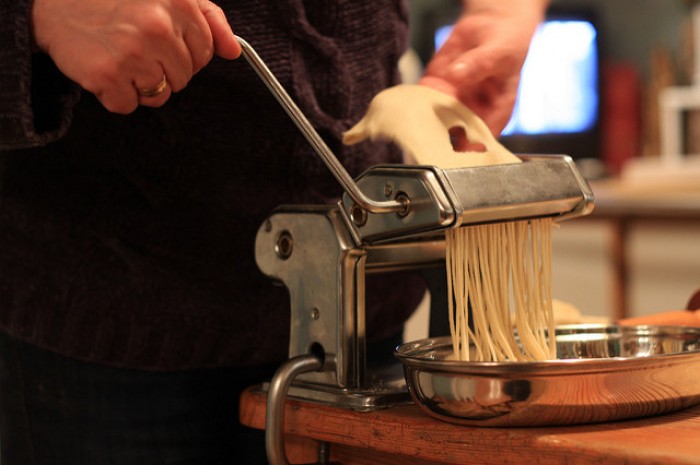 Learn how to master the tasty European dishes we have come to love from cooking demonstrations, such as pasta making in Orvieto, Italy or paella in Valencia, Spain. | Image credit: Magic Madzik
Oh, why not learn the art of making pasta or paella with Insight Vacations' cooking demonstrations? Who knows, you might just find your next cooking inspiration from this experience.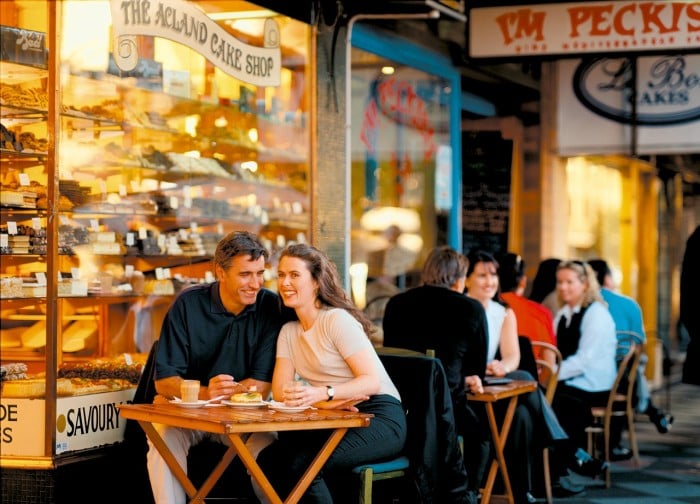 Insight Vacations' Dine-Around-Experience offers guests the opportunity to choose from 3 different local restaurants recommended by Insight Vacation's local experts that differs in cuisine and ambience at no extra charge.
United Kingdom & Ireland for the Road Trippers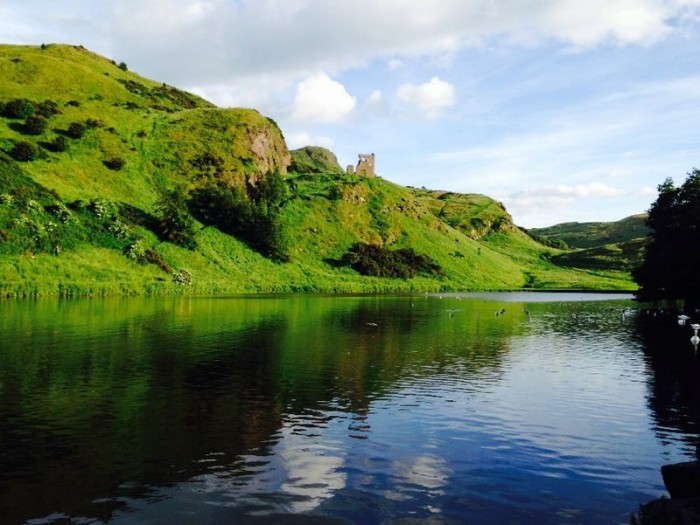 Ah, the UK – it's not just home to amazing accents, because it's equally famous for its exquisite landscapes and old, crumbling castles! There's nothing more fulfilling than watching the rolling hills and lush greenery whiz past you as you make your way to the next destination. You're mad if you think that the main place to see in the UK is London – you'll be missing out on stunning places like Edinburgh, Belfast and Swansea! Of course, don't forget about it's equally-beautiful neighbour: Ireland!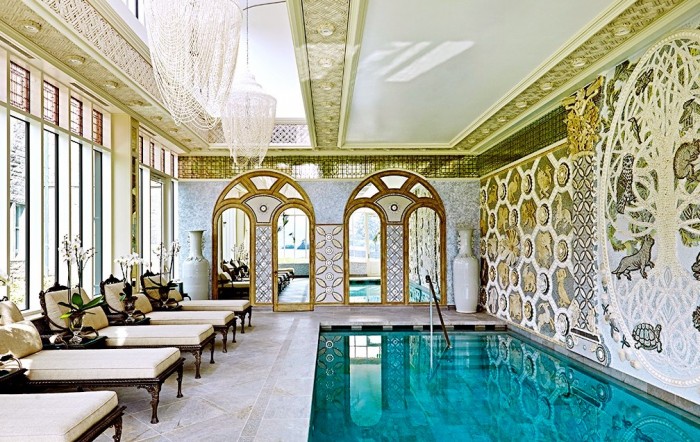 Image credit: Ashford Castle
Speaking of castles! One incredibly unique one is Ashford Castle in Ireland. It's a medieval castle that's been expanded over centuries and turned into a five star luxury hotel. Insight Vacations offer their guests stay at the hotel. A lone bagpiper will escort the group over the drawbridge to their majestic accommodation!
The UK is not a place you can explore in just a few days because there's just so much to see! Lucky for you, Insight Vacation's Irish Elegance is the right amount of time for you to see everything you need to see!
Morocco for the Culture Vultures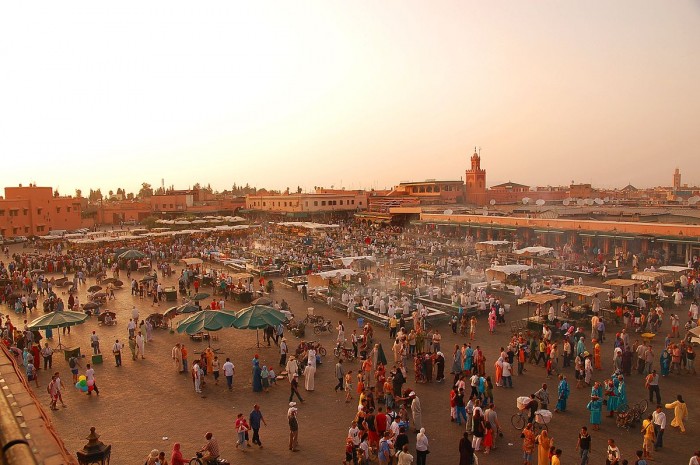 Image Credit: Lviatour
Oh, why is Morocco on the list? Well, technically it's part of Africa, but you can still immerse in the great European culture here. It's one of the few countries where you can experience an interesting mix of cultures from Asia, Africa and Europe. Yes, three continents in one country — don't you just love that?! Think souks, bazaars, camels, deserts, beaches, luxury and adventure, and you can find them all in Morocco! Top places you simply cannot miss here are Marrakech, Casablanca and Chefchaouen, the famed Blue City of Morocco.
Morocco is amazing, there's no denying it! Get your cameras ready, because this Best of Morocco package by Insight Vacation will definitely bring you to places that are as photogenic as they come!
Mediterranean for the Seafarers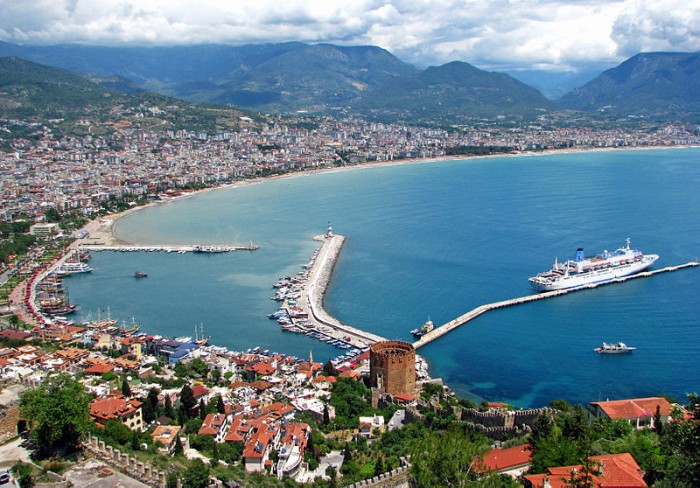 Image credit: Ozgurmulazimoglu
Since we're talking about Europe, why not go on an LUXURIOUS Mediterranean cruise and sail away to more countries surrounding the Mediterranean sea? Mediterranean cruises are renowned for its top class service, food and of course exquisite views! Pass by Spain, France, Italy, Croatia, Greece, Turkey and so much more!
Croatia for the Beach Bums
Because of the popularity of Game of Thrones, it's quite unthinkable that Croatia won't be part of your Europe travel wish list. You must, of course, go beyond Dubrovnik, and head over to its stunning beach destinations which the country is known for. With thousands of islands and more than 3,000 miles of shoreline, beach bums will definitely be spoilt for choice in Croatia. A top beach destination here is Zlatni Rat, a unique horn-shaped beach that changes shape in a matter of hours! Can you believe that!?
Russia for the Architectural Masters
Grand Peterhof Palace and the Grand Cascade | Image credit: Alex 'Florstein' Fedorov
Russia is the land of massive ostentatious palaces and churches adorned with vivid colours of gold, red and yellow stemming from its rich history under the monarchy and later on, the Soviet Union. Architecture and history enthusiasts should totally head for St. Petersburg as the imperial city is home to more than a dozen of magnificent Russian palaces filled with enthralling stories of their past aristocratic residents. Feeling a little adventurous? Board the Trans-Siberian Railway and soak into the Siberian culture as you stop by the beautiful towns along the epic route, such as Irkutsk and Yekaterinburg.
Switzerland for the Landscape Admirers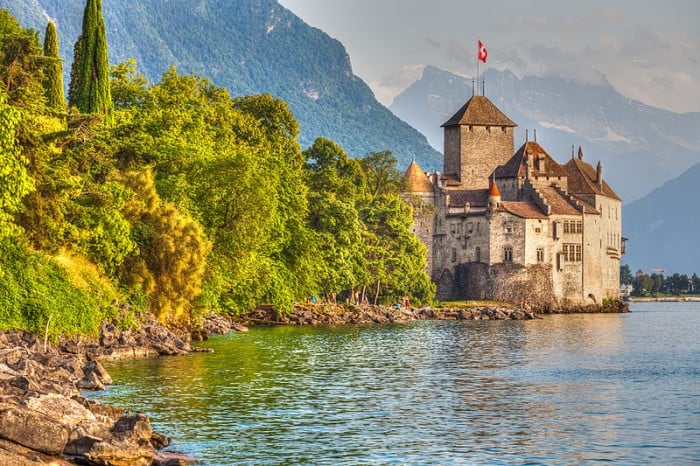 Chateau de Chillon on the shore of Lake Geneva | Image credit: Goranq
So what do you do in Switzerland? Well, nothing too complicated because basically you just leisurely hike around and let all your worries slip away as you feast your eyes and glut your soul on the otherworldly, awe-inspiring scenery Switzerland has to offer – and isn't this the kind of vacation we're all dying for? From the quaint little towns nicely tucked away in the Alps Valley – like Interlaken and Lauterbrunnen – to the snow-capped mountains of The Swiss Alps and of course, no one should miss Lake Geneva (and its surrounding architecture) while at Switzerland!
Don't just sit there! Marvel at the wonders of Switzerland yourself with Insight Vacation's Magical Switzerland deal! This will be the holiday of a lifetime – take it from us.
Germany for the History Buffs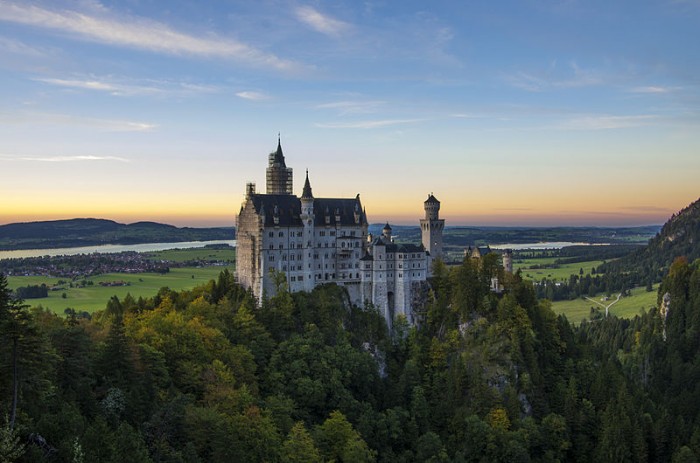 Neuschwanstein Castle at Sunset | Image credit: Tamcgath
Germany is so rich in culture and history that you wouldn't know where to start. Why don't you begin your journey at the controversial Berlin Wall? It is one of the best sites to visit as it represents both struggle and hope. If you are into medieval architecture, visit Rothenburg. It is part of the Romantic Road. Over at Bavaria, one of the places that you should definitely not miss is the Neuschwanstein Castle. It was built as a refuge of then King Ludwig II. It also served as an inspiration for Disneyland's Sleeping Beauty Castle.
---
Brought to you by Insight Vacations.