When an African vacation is mentioned, I bet the first thing that comes to mind is a safari. Sure, who doesn't want to spend the day driving past megafaunas such as giraffes and zebras? However, there is so much more to do in Africa than just its safaris!
Blessed with jaw-dropping natural landscapes as well as being rich in culture and history, Africa is teeming with other fascinating attractions that are just waiting to be discovered. We're giving you the lowdown on Africa's natural, hiking, historical and religious attractions that you have to visit when you're in the region.
Not sure how to go about heading on your African adventure?
Ethiopian Airlines is offering 20% OFF airfare for any of their routes from Singapore when you book your flight from now til 31 July 2019!
This promotion is valid for travel from 17 Sep – 30 Nov 2019 and 19 Jan – 30 Jun 2020.
Nature
1. Admire the beauty of Victoria Falls, Zimbabwe
Nestled between the national borders of Zambia and Zimbabwe, Victoria Falls lies midstream of the Zambezi River. At over one kilometre wide and more than a hundred metres tall, it's the largest waterfall in the world. With its colossal size, you'll be awed by both the beauty and power of nature. Noise generated by the falling water can be heard from a whopping distance of 40 kilometres away and its spray rises to a height of over 400 metres! 
If you think that Singapore's famed Marina Bay Sands infinity pool is amazing, wait till you see this natural infinity pool! Daredevils can take a leap of faith at the Devil's Pool and swim right to the edge of Victoria Falls. A trip to this natural infinity pool is certainly one for the books!
Address: Victoria Falls, Zimbabwe
Opening hours: 6am – 6pm daily
Entrance fee: USD30 (~SGD41)
Nearest Airport: Victoria Falls Airport (VFA)
2. Bask in the sunshine at Zanzibar, Tanzania 
Although most of us wouldn't think of Africa as a beach paradise, Zanzibar will make you think again. Located off the coast of Tanzania, this tropical gem is well-known for its white sand beaches and cerulean waters. Going for a refreshing swim in the cool waters at Nungwi Beach or Kendwa Beach is indeed the best way to take refuge from the African heat. 
You'll love these pristine beaches so much that you wouldn't mind spending the whole day here. So why not take this chance to dine in the middle of the sea? Located near the shore of Michanwi Pingwe beach, The Rock Restaurant Zanzibar is literally built on a—you guessed it—rock! Being on top of the food source, you can expect to be served only the freshest seafood such as lobsters, prawns and calamari.
Address: Pingwe Michanvi Kae, Michamvi, Tanzania
Opening hours: 12pm – 10pm daily
Nearest Airport: Abeid Amani Karume International Airport (ZNZ)
Hiking
3. Climb to new heights at Mount Kilimanjaro, Tanzania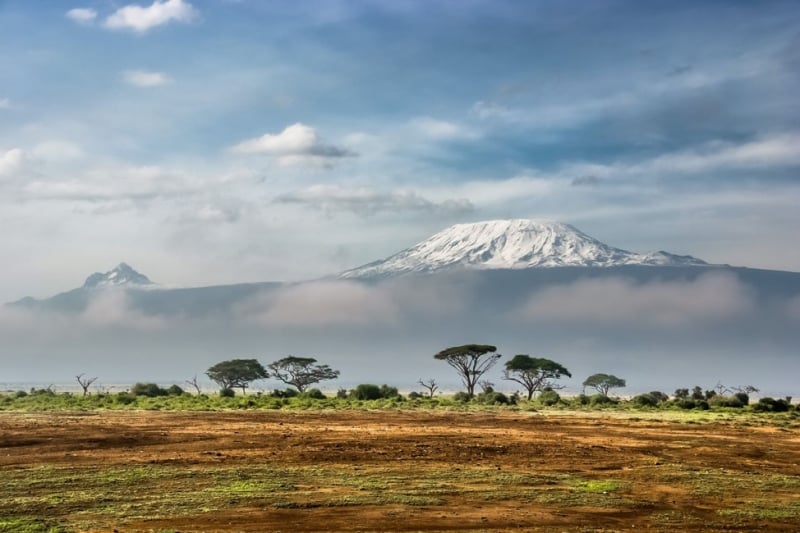 For a climb unlike any other, you'd have to ascend Mount Kilimanjaro, the highest free-standing mountain in Africa. Unlike popular mountains such as Mount Everest, Mount Kilimanjaro is not part of any mountain range. It's the sole mountain rising majestically from the plains of Tanzania. Towering at 5,895 metres high, this dormant volcano can be spotted from as far as Amboseli National Park in Kenya.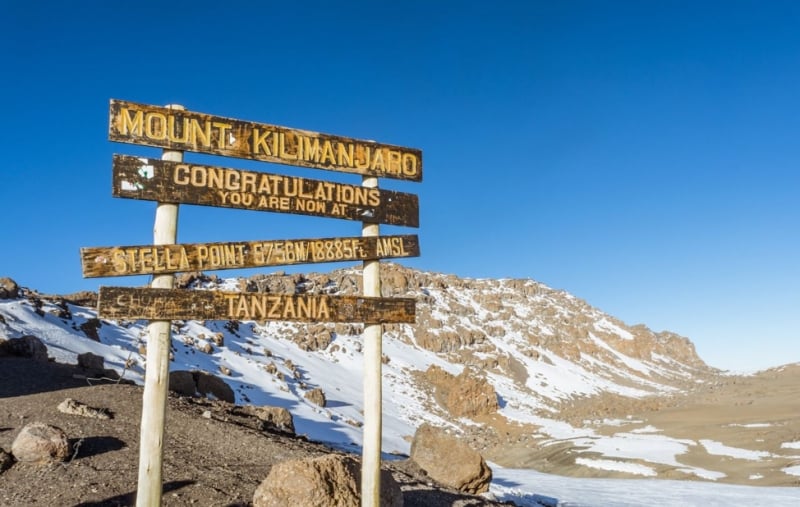 At its staggering height, the top of Mount Kilimanjaro is blanketed in snow! Yes, you read that right — snow in Africa! In fact, you will feel as though you're experiencing different climates as you ascend the mountain; from the tropics to the Arctic. Despite its height and differing terrains, Mount Kilimanjaro is actually one of the world's most accessible summits. So even beginners can attempt to conquer this sublime mountain!
Address: Mount Kilimanjaro, Tanzania
Entrance fee: USD70 (~SGD95.60) per day
Nearest Airport: Kilimanjaro International Airport (JRO)
4. Be treated to panoramic views of Cape Town at Lion's Head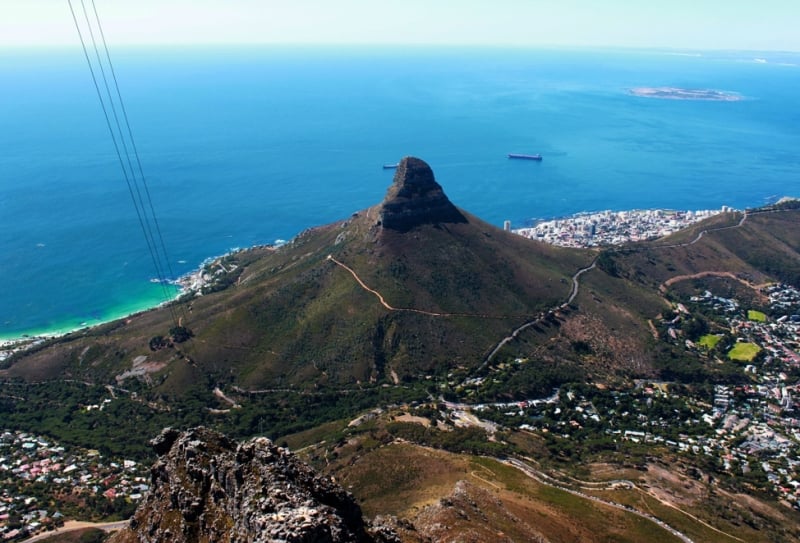 For those feeling less confident about conquering a whole mountain, Lion's Head is a good starting point. At 669 metres above sea level, the hike up Lion's Head is relatively easy with most people making it up to the top within two hours. But be warned, the last 30 minutes of the hike is a pretty steep climb. After all the hard work, you will be rewarded with stunning views in all directions; the city bowl, Table Mountain, the Twelve Apostles and the Atlantic Ocean.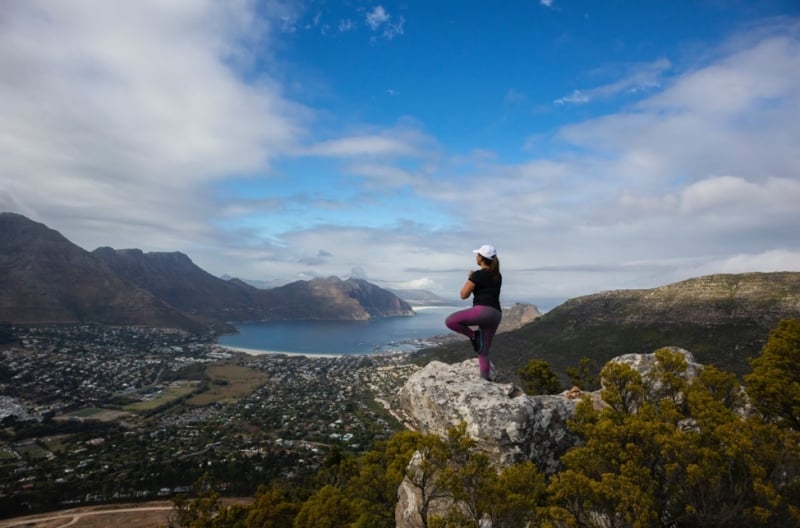 Lion's Head got its name as the shape of the mountain resembles a male lion reclining; mane sprawled out and its head facing towards Table Mountain. And yes, there were once lions here! Unfortunately, the last lion was shot in 1802. Now, instead of lions, thousands of hiking enthusiasts and Instagrammers climb up Lion's Head to get some jaw-dropping shots for the 'gram.
Address: Lion's HeadSignal Hill, Cape Town, 8001, South Africa
Nearest Airport: Cape Town International Airport (CPT)
History
5. The Apartheid Museum, Johannesburg
Drop by The Apartheid Museum where you can learn more about South Africa's fight against institutionalised racial segregation. The thought-provoking exhibits might leave you emotional as they cover events from the country's dark times till the birth of democracy.
You will also get a glimpse into the lives of people who have undergone decades of oppression. Upon purchasing tickets, you will be given a classification card: White or Non-White. Throughout different sections in the museum, the two groups are separated by wire cages and conform to different rules. Although this is only a sliver of what happened in the past, it will provide you with some insight into the harrowing experiences that went on.
Address: Northern Park Way and Gold Reef Rd, Johannesburg, 2001, South Africa
Opening hours: 9am – 5pm daily
Entrance fee: ZAR100 (~SGD9) for adults, ZAR85 (~SGD7.70) for children 
Nearest Airport: O.R. Tambo International Airport (JNB)
6. Independence Memorial Museum, Namibia
Opened on the 24th anniversary of Namibia's independence, the Independence Memorial Museum sits atop a hill in the heart of the city with a statue of founding president, Sam Nujoma right at the front of its entrance. The exhibits are arranged in a way such that as you ascend the building from the first to the third floor, you'll get to walk through exhibits on Namibia's colonial repression, liberation and road to independence.
To get from floor to floor, you can choose between two options; climb up the flights of stairs or take the glass-fronted elevator up. Unsurprisingly, most visitors take the glass elevator in the exterior of the museum — be greeted with great views of Windhoek!
Address: Independence Museum, Windhoek, Namibia
Opening hours: 9am – 5pm on weekdays; 10am – 5pm on weekends
Entrance fee: Free
Nearest Airport: Windhoek Hosea Kutako International Airport (WDH)
Religious Sites
7. Be amazed by the historic Mosque of Amr Ibn Al-As, Cairo
Other than the Pyramids of Giza and the Sphinx, the Mosque of Amr Ibn Al-As is another impressive attraction in Cairo that you simply cannot miss. Built by Amr Ibn Al-As in 642 AD, here lies Africa's first ever mosque. This historic mosque has since undergone many reconstructions over the years. Originally at a humble 29 metres in length and 17 metres in width, the mosque has now almost quadrupled in size!
Other than being a place of worship, the Mosque of Amr Ibn Al-As is also considered to be the first real university, not only in Africa but in the entire world! Although it no longer serves this purpose, it would still be such an incredible opportunity to be able to stand in the building which was once the top centre for learning and teaching. 
Address: Hasan Al'anur, Ad Deyorah, Old Cairo, Cairo Governorate, Egypt
Opening hours: 9am – 5pm daily
Entrance fee: Free 
Nearest Airport: Cairo International Airport (CAI)
8. Admire the stunning architecture of the Holy Trinity Cathedral, Addis Ababa
The Holy Trinity Cathedral is one of Ethiopia's most notable places of worship and is the highest-ranking Orthodox church in Addis Ababa. You will be astounded by its sheer size as the cathedral takes up a huge area of 1,200 square meters! Marvel at its brilliant exterior consisting of a massive copper dome, spindly pinnacles and many statues.
The inside of this large cathedral has also been ornately decorated. Once you walk through the doors of the cathedral, your jaw will drop at the grand murals as the light filters through dazzling stained glass windows. One of the artworks you must see while you're there is Afewerk Tekle's rendition of the Holy Trinity.
Address: Arat Kilo area, Ethiopia
Opening hours: 7am – 6pm on weekdays; 9am – 6pm on weekends
Entrance fee: 200 Birr (~SGD9.50)
Nearest Airport: Bole International Airport (ADD)
If you're stuck with just one thing to do on your African adventure itinerary (read: safari), be sure to add in some of these alternative attractions as well! In fact, we've barely scratched the surface on what you can do in this vast continent. Take a flight down to Africa and discover the diverse continent for yourself! To enjoy 20% OFF all Ethiopian Airlines' flights from Singapore, make sure to book before 31 July 2019!
Also read: Here Are The Spiciest Exotic Destinations to Visit in 2019, As Voted by Our Community!
---
Brought to you by Ethiopian Airlines.