The best way to remember a place is by buying some memorable souvenirs. Souvenirs are also for gift-giving purposes, and they are symbolic, serving as proof of your love and generosity. This tradition, though age old, is still very much in vogue.
When you visit South Korea, you will find an array of options in the markets. If you are looking for some souvenirs to buy, his article will help you choose better. Read on for a complete guide on the various options you have for souvenirs in South Korea.
Also Read: 11 Reasons Travellers Keep Going Back to South Korea
1. Korean cosmetics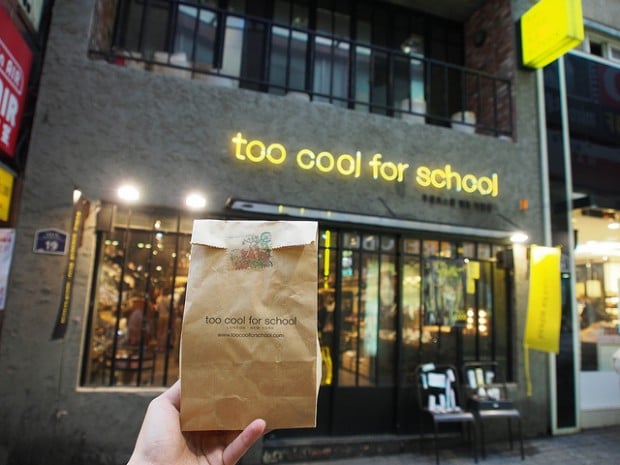 Image credit: Stin Shen
Korean cosmetics are the in-thing right now, and they make the best gift for your beauty-conscious friends. If you're not sure which brands to buy, you can't go wrong with these cult Korea beauty brands – ranging from Innisfree to Laneige. BB creams are the best sellers among cosmetics, and you should try those if you haven't already. Be sure to check the reviews before buying a cosmetic product to make sure that you're only getting the good stuff!
2. Cute socks and animal hats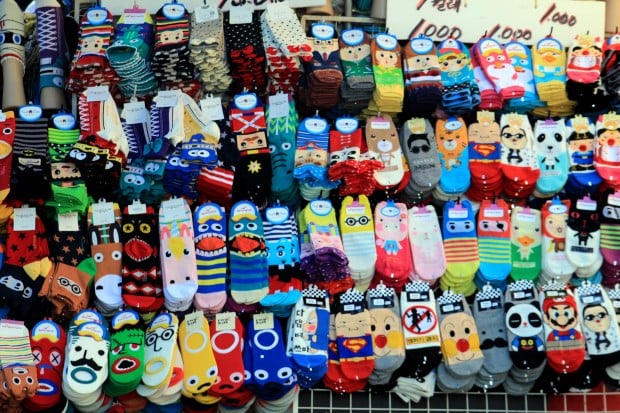 Image credit: ilker ender
South Korean shops offer a wide variety of socks for sale. You might find it funny, but really, quirky socks are great for souvenirs, especially for young kids or your immature friends. The images printed on the socks can range from ramen brands to animation and cartoon characters. Animal hats are equally weird as souvenirs, but they are oh-so-adorable.
3. Packed and dried Seaweeds
Image credit: kattebelletje
Fresh seaweeds are commonly sold on the many beaches in South Korea. For souvenirs, however, you might want to consider those available in dried and packed form. They are light, can be preserved for some time and will go straight to the stomach of your loved ones. The oil/salted varieties taste best and are easily available in grocery stores and supermarkets.
4. K-pop paraphernalia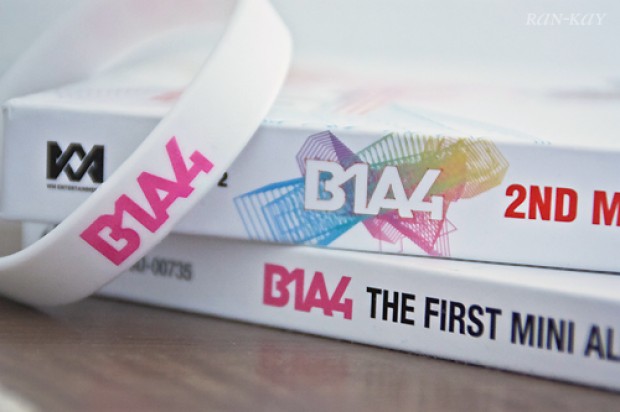 Image credit: Julia S.
If your friends like Korean dramas and K-pops, then you're in the perfect place to get them the most awesome gifts. There are calendars, socks, notebooks and all sorts of stationeries with your famous K-pop stars printed on them. Let's not forget key chains, posters, mini cards and coffee mugs too! Get ready for a blast of K-pop every time you enter a souvenir shop.
5. Mini pouches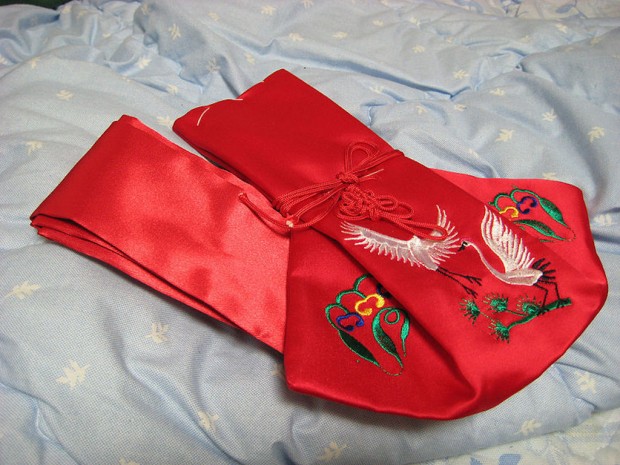 Image credit: Wikimedia
Mini pouches are practical gifts and they can also serve as packages to put your smaller gifts.  Pouches are great budget-friendly souvenir options, and one can never have too many pouches, right?
6. Stationery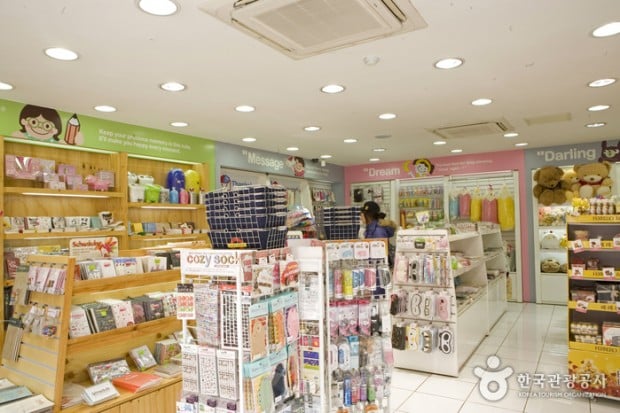 Image credit: Visit Korea
In Korea you can find the cutest pens, markers, notebooks and planners. Make a trip to an ArtBox outlet to grab some affordable stationery for yourself and your friends. While at it, grab some stickers too because why not? You should hand it to the Koreans for their creativity in churning out cuteness-overload stationery.
Also Read: Seoul Shopping Guide for Bargain Hunters
7. Soju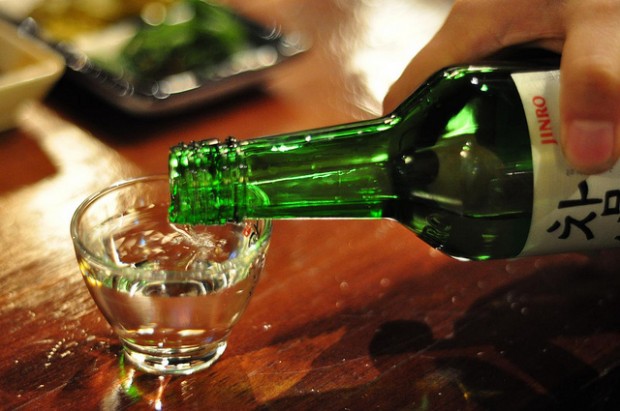 Image credit: Graham Hills
Soju is the famous traditional Korean alcohol, which is something you should definitely try when in Korea. Try Jinro's soju, which comes in iconic green bottles that are readily available even in the local supermarkets. If you're planning to put them in your luggage, make sure that you don't go over the duty-free allowance. Otherwise, just buy them from the airport before flying home.
Also Read: Seoul Guide to Drinking: Where to Go for Soju and Makgeolli
8. Korean tea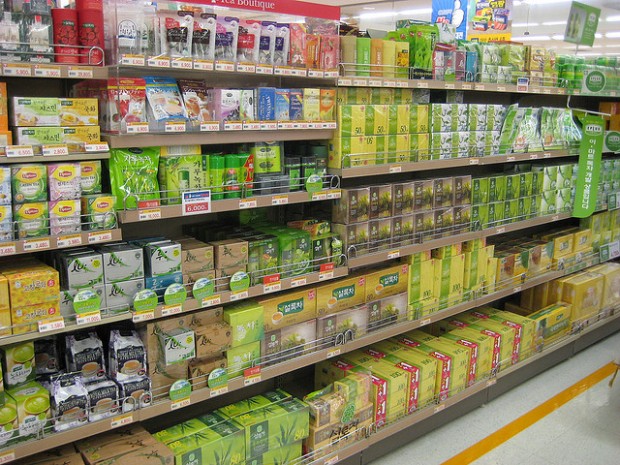 Image credit: Timber Tank
Tea is a souvenir that is infused with tradition as well as flavour. Traditional teas like omija (5 taste tea) and meshil (sweet plum) are still widely consumed by Koreans. You should most definitely make a stop to traditional teahouses (also known as chatjip) to experience the Korean tea-drinking culture. Other than bringing home tea as souvenirs, consider getting the whole tea set if you know any tea-junkies back home.
9. Kitchenwares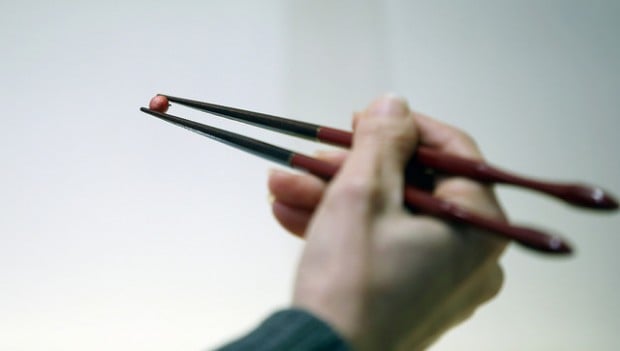 Image credit: Republic of Korea
Another souvenir option, perfect for those who love unique kitchenwares, are Korean bowls and cutleries. A good place to get them in Seoul is Namdaemun Market, which actually has a kitchenware shopping zone. If you're travelling to Busan, head to Busanjin Market.
10. Hanji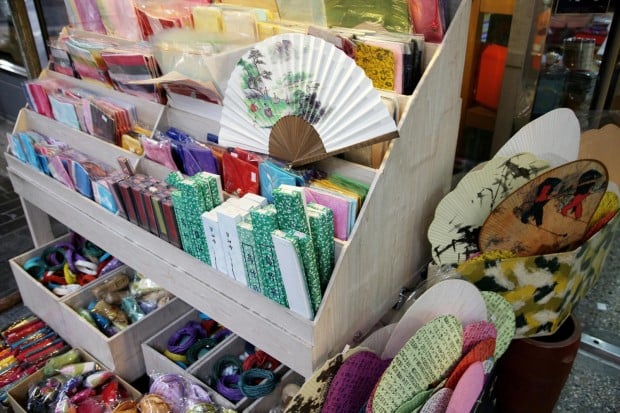 Image credit: Ian
Hanji basically refers to products made from traditional Korean handmade paper. The process of making this paper from the barks of mulberry tree dates back to hundreds of years and was historically used to cover the doors and windows so that the houses remain warm. Today it is used for making paper dolls, beautiful table lamps, hanging lamps and stationery. Hanji can be used to decorate houses, too. However, they can easily tear, so be careful and pack them well.
11. Korean snacks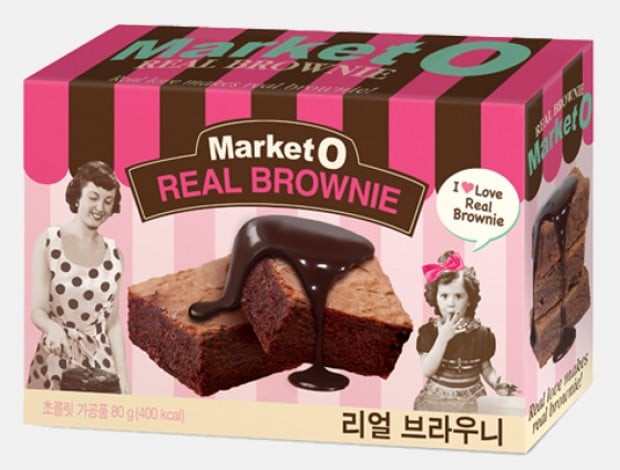 Image credit: snacklovers
When in Korea, you'll be spoilt for choices of snacks to bring home as souvenirs. Packaged kimchi is one such snack, and the fried ones taste best. You can also get dried squid, which are sold with dripping sauce, or chocolates and brownies. Visit the nearest Lotte Mart for a huge variety of snacks, such as Tteokbokki tubes, rice cakes crackers, and honey puffs. Your friends will love you.
Also read: 12 Must-Buy Food Items from Korea's LOTTE Mart
12. Electronics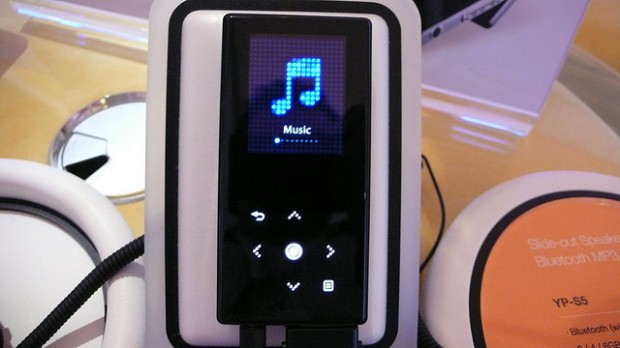 Image credit: giiks
Korea is a great place to get cheap and high-quality electronics, and the best ones to get as souvenirs are of course those in cute, mini sizes. MP3 players, earpieces, USBs – you name it. Head to Yongsan Electronics Market for five storeys of electronic shops and remember to bargain hard!
13. Embroidery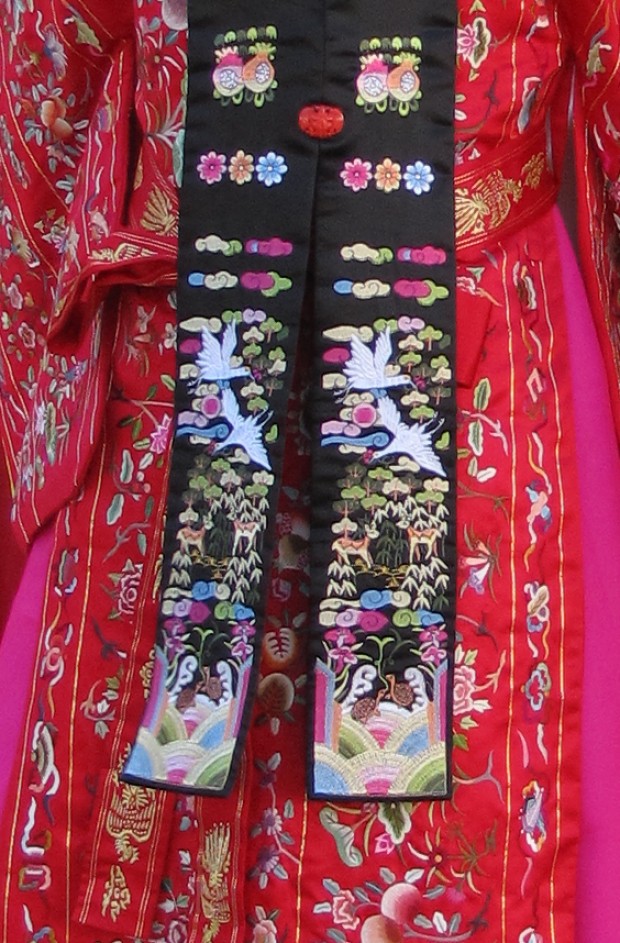 Image credit: OttawaAC
Though traditional Korean embroidery is slowly disappearing, there are a few artists who still try to preserve it. Embroidered pouches, ladies wallets and bags are commonly found in the local stores. Glass cases and aprons are also available in embroidered designs. These are not only beautiful to look at, especially those featuring flowers and animals, but they can also be functional.
Also read: How to Travel Korea on a Budget
Excited to head to Korea? Your friends and family are excited to, and they'll be (secretly) waiting for you to bring home some Korean goodies for them. Well, thank god you can find so many awesome souvenirs that will not drill a hole in your pocket. Happy shopping!