Ever since Squid Game took the world by storm, several dining establishments began to sell replicas of the honeycomb toffee that was used in the second challenge of the survival game. Also known as dalgona candy, these yummy bites are considered traditional Korean sugar candy that you can easily make at home. If you want to play the game while having your friends over, here's how to make the Squid Game honeycomb toffee!
Also read: New York City is Hosting a "Real-Life" 'Squid Game'
Ingredients for the Squid Game honeycomb toffee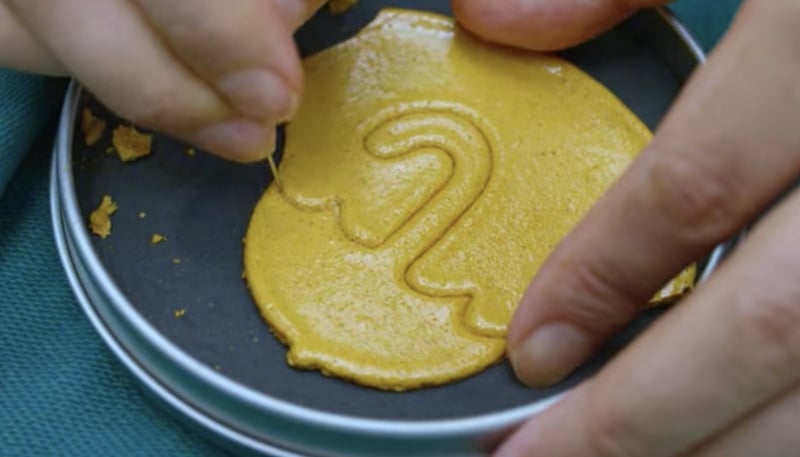 Per candy:
1.5–2 tbsp white or brown sugar 

A pinch of baking soda 
Materials for the Squid Game honeycomb toffee
Chopstick to stir the sugar

Stainless steel ladle

Non-stick baking sheet

Spatula

Cookie cutters of different shapes
Recipe and directions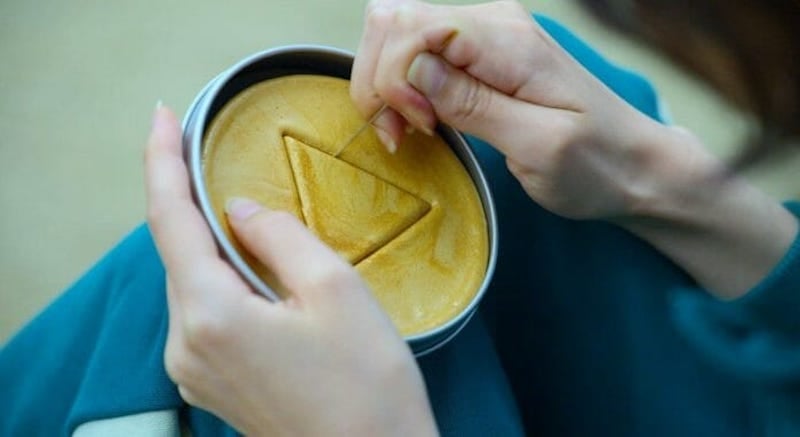 The honeycomb toffee or dalgona candy is made by melting sugar and mixing a bit of baking soda. It's pretty simple, but you'll have to watch the stove closely because the sugar can burn or melt in no time. Here's the breakdown of how to make the Squid Game honeycomb toffee.
Add the sugar to the ladle. The ladle should be held over medium-low heat. 

As the sugar melts, start stirring with chopsticks.

Stir continuously while controlling the heat. Remove the ladle from the heat if it starts to burn.

Stir until the sugar melts into a smooth caramel-like liquid

Let it cool a bit, then add the baking soda and stir vigorously until the baking soda dissolves.

Pour the sugar mixture onto a non-stick baking sheet. 

With a rubber spatula, spread the mixture into a thin layer.

Let it cool for a few seconds.

Tap it a couple of times, then press it with your mould. 

Without wasting time, stamp it with a cookie design but not all the way through. Remove the cutter immediately.
*Recipe from Parade
Also read: This 'Squid Game' Theory About Gi-hun Will Have You Rewatching the Whole Series
And voila! You can finally enjoy your honeycomb toffee, whether you want to eat it or carve out the shape like how the traditional Korean game goes. To make the experience even more fun, call your friends over for a honeycomb toffee cooking session and challenge them to a race of who can carve out each shape to perfection. Most of all, don't forget to eat and bond over these tasty sweets before you wrap up!
---
All images credited to Netflix.