2017 is here, and with it comes some new theme park rides that will send you on thrilling adventures around fictional worlds. Whether you're a roller-coaster enthusiast or a more casual 4D rider, plan ahead to be the first few who can boast about conquering these new attractions! Here's a list of notable amusement parks and rides around Asia opening this year. 
1. Iron Man Experience at Hong Kong Disneyland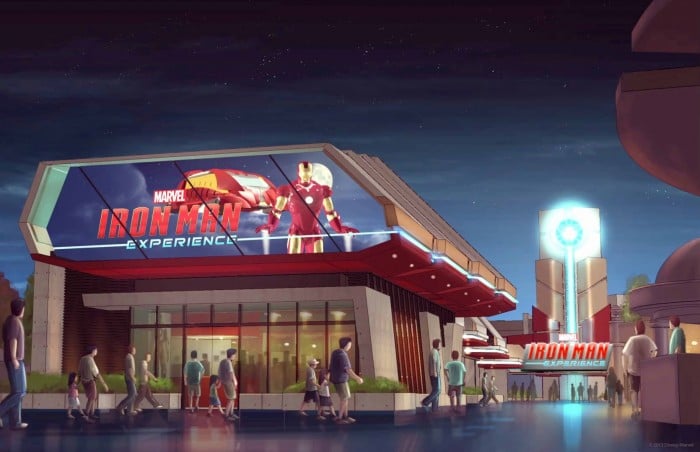 Image credit: Screamscape
Set to open on 11 Jan 2017 in Tomorrowland at Hong Kong Disneyland, The Iron Man Experience brings visitors into the world of Iron Man and Stark Industries. Guests will explore the fictional Stark Expo and experience the latest technological attractions that are exhibited around the building. From detailed showcases, such as the iconic Iron Man MARK III suit which was featured heavily in the movies, to interactive virtual games that allow you to don the Iron Man suit yourself, the Iron Man Experience promises an entertaining time to both Marvel and non-Marvel fans alike!
The main highlight of this attraction is boarding the Iron Wing, a 3-D experience where you get to fly (virtually) through iconic Hong Kong attractions while fighting alongside Tony Stark himself. Get up super close to the Tsang Ma Bridge and Victoria Harbour, as you fend off the evil Hydra from carrying out their plans on destroying the city!
2. 20th Century Fox World Malaysia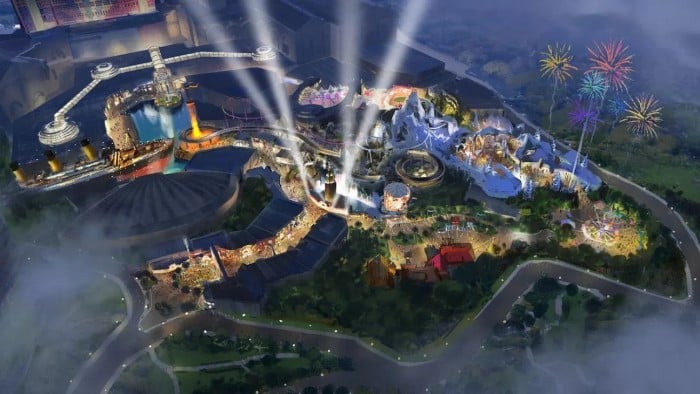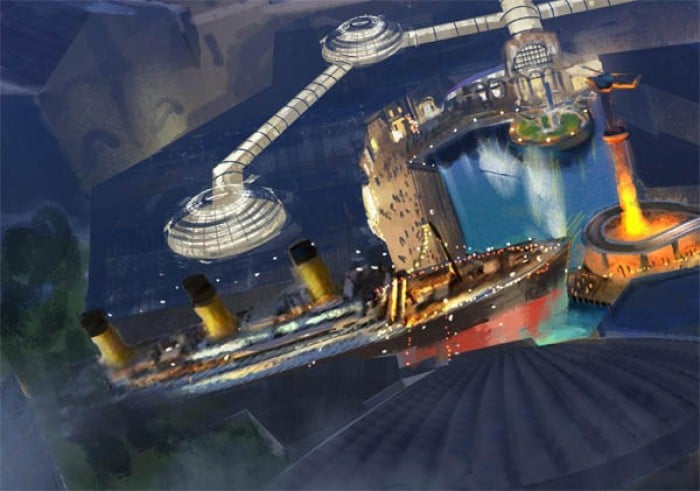 Image credits: Screamscape
Situated in the Genting Highlands, the much anticipated 20th Century Fox World Malaysia will be opening in late 2017 after a few delays. Set to replace the 30-year-old Genting Theme Park, which closed its doors to the public in 2013, this theme park will serve as 20th Century Fox's first big venture into roller-coasters and amusement rides.
Roughly measuring 25 acres in size, 20th Century Fox World is anticipated to feature a multitude of attractions from popular films and franchises such as Rio, Ice Age, Life of Pi, Night at the Museum, and Planet of the Apes. You'll get to take rides that will bring you straight to the movie screens and interact with your favourite characters!
Still not hyped yet? There's an artist rendition of the theme park showing a ride that goes through the infamous ocean liner, Titanic, and a giant crashed spaceship building, likely paying homage to Alien vs. Predator, where visitors can probably enter and explore. You've been living under a rock if you're not keen on exploring these fictional places brought to life!
Update: Due to construction plans, the theme park's opening has been shifted to 2018.
3. Nemo & Friends SeaRider at Tokyo DisneySea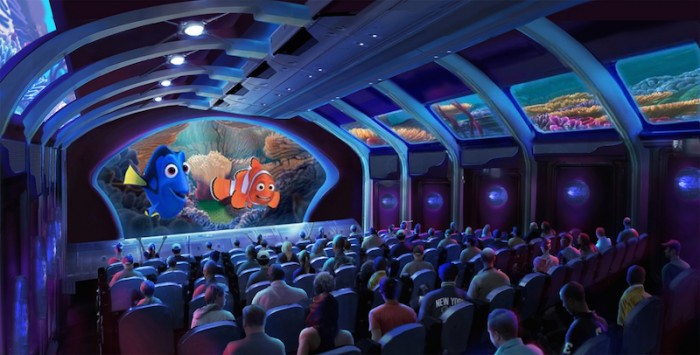 Image credits: Tokyo Disney Resort
Ever wished you could just keep swimming alongside Nemo and Dory in the deep blue sea? Well, now you can, in Tokyo's DisneySea Park upcoming attraction! The Nemo & Friends SeaRider will bring you onboard a submarine ride that will "shrink" you to the size of your favourite fishes from "Finding Nemo" and "Finding Dory".
Seamlessly combining video visuals, dynamic motion and surrounding audio, the Nemo & Friends SeaRider is sure to immerse visitors into an exciting underwater experience! Explore the ocean through the eyes of Nemo & Dory as they bring you along in their adventures. Get ready to meet a variety of other popular characters from the films too! 
The Nemo & Friends SeaRider, serving as a replacement for the recently-closed StormRider attraction, is expected to open on 12 May 2017 this year, so keep your fins ready!
4. Legoland Japan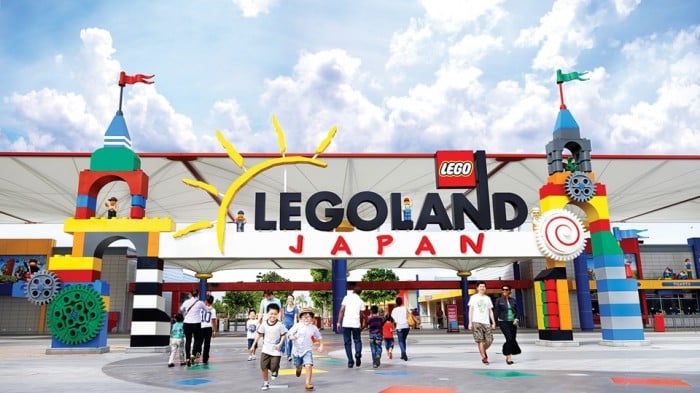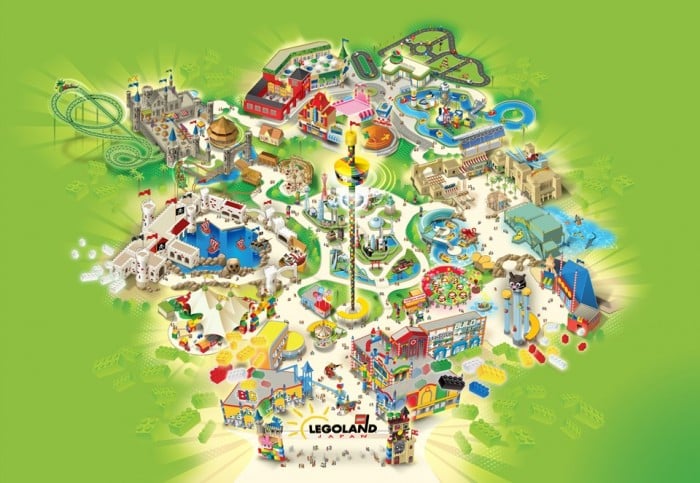 Image credits: LEGOLAND® Japan
Located in the city of Nagoya, LEGOLAND® Japan makes its debut this 1 Apr 2017. This theme park will be the eighth LEGOLAND® theme park in the world, and the second in Asia, after Malaysia.
Segmented into seven different themed lands, LEGOLAND® Japan will feature over 40 rides, shows, and attractions to keep anyone in the family entertained for hours! Visit the Knight's Kingdom and prove yourself worthy on "The Dragon" roller-coaster, or for kids, the "Dragon's Apprentice". Alternatively, you can explore the Pirate Shore and test your mettle on the "Anchors Away!" pirate ship.
A significant amount of the park is built with its iconic LEGO structure, such as the replica Nagoya castle, which is made up of more than 225,000 LEGO bricks. The park is estimated to comprise 17 million LEGO bricks and over 10,000 LEGO models. Who knew that the tiny toys that we played as children could be strong enough to withstand the weight of roller-coasters?
5. Happy Valley Chengdu Expansion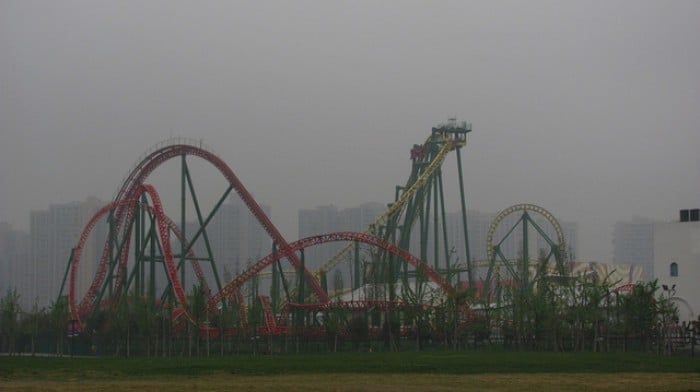 Image credit: Jeremy Thompson
Image credit: Theme Park Review
The Happy Valley Chengdu amusement park aims to expand its rides in 2017, with two brand new roller-coasters to make an appearance this year. Falling under a Silk Road theme, these new attractions are still in the works but can be expected to be finished later this year.  
The first, a dive coaster that stands at 164-foot-tall, will send riders hurtling from a 90-degree drop into a watery finish at a splashdown pool. The second roller-coaster is more traditional, bringing riders up and down on a dizzying route. With the concept art showing the 3,300-foot-long route stretching over half of the new area, it's bound to be a thrilling experience that is sure to leave you wobbly at the knees at the end!
Have any of these upcoming amusement parks or rides caught your eye? Well, don't wait anymore longer. Start planning your vacations for this year, because you can potentially be the first few to grace the rides with your shrieks of excitement!