Japan's 32 national parks span across the northernmost tip of Hokkaido to the southernmost Okinawan islands, and include a range of natural landscapes including coasts, volcanoes, marshlands and mountains. Each national park has its' own unique charm and character – no two are the same!
In this list, I've handpicked 11 of the national parks that I think are the most scenic in Japan. If you're a nature lover, I dare you to read through it and not feel pressurised by the inner voice in you to book a flight to Japan immediately! Yep, teleportation skills would have come in pretty handy right about now.
1. Ogasawara Islands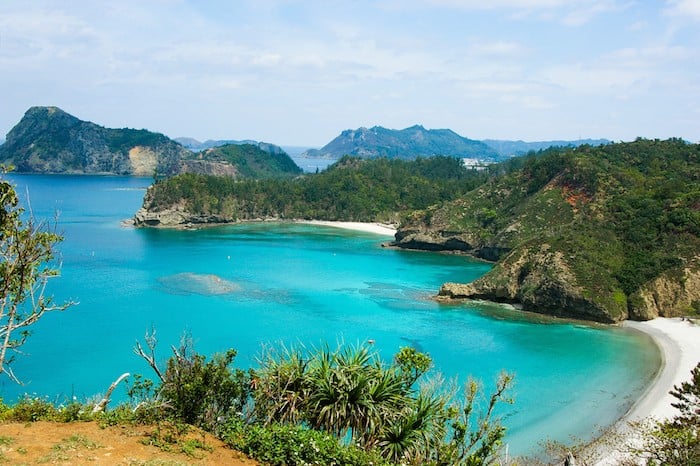 Image credit: Anagounagi
Ogasawara Islands is a chain of islands situated in Tokyo. Expect to find pristine beaches, crystal-clear waters and a multitude of flora and fauna. Yup you read it right – this beach paradise is actually situated within the Tokyo administrative region, except you probably haven't heard of it because it's a 25.5-hour ferry ride away from the central city! The long and costly journey into the islands is probably the reason the waters and beaches are so untainted by human touch, and remain so naturally beautiful and breath-taking.
2. Oze National Park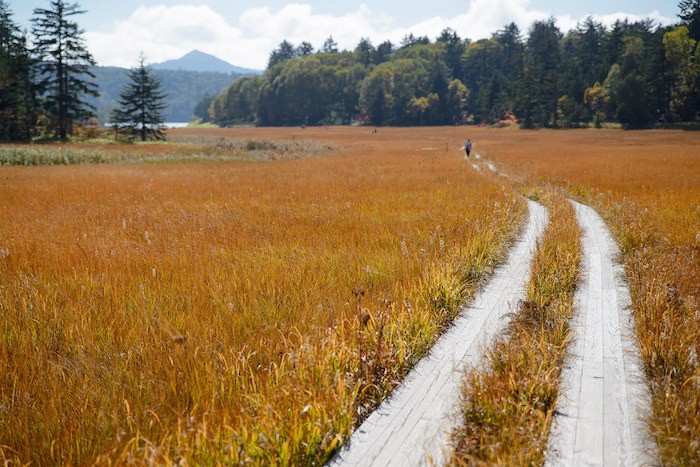 Image credit: 8ware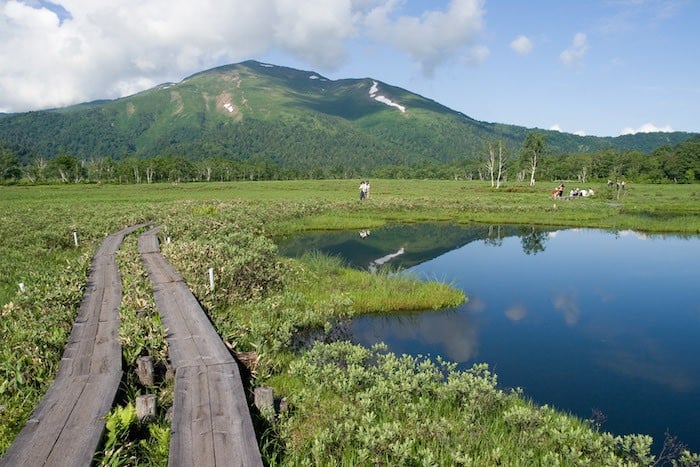 Walking through the wetlands and taking in the breathtaking view of Mount Shibutsu | Image credit: Σ64
Oze National Park is an excellent destination for day hikers! Ozenuma Pond and its surrounding Ozegahara Marshland are the park's most beautiful and iconic features. The elevated wooden boardwalk guides the traveller into the thick forest and around the calm, scenic pond, allowing for multiple kinds of interactions with nature in just one visit. I recommend making a trip there in autumn for an absolutely stunning view of a vast sea of gold!
3. Daisetsuzan National Park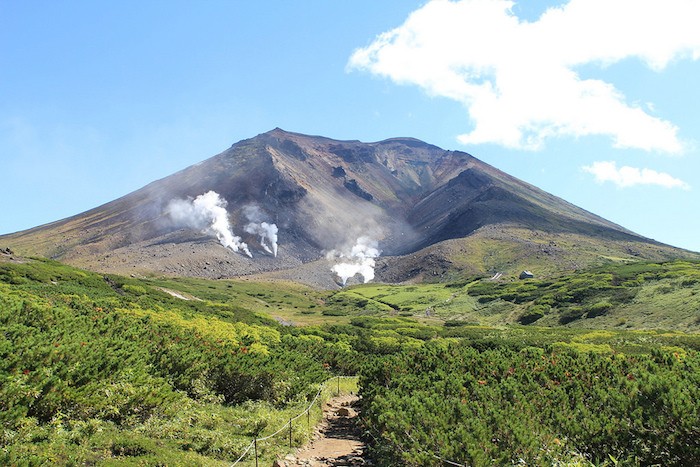 Hiking trail to Ashidake Onsen at the foot of Mount Ashidake | Image credit: Carolien Coenen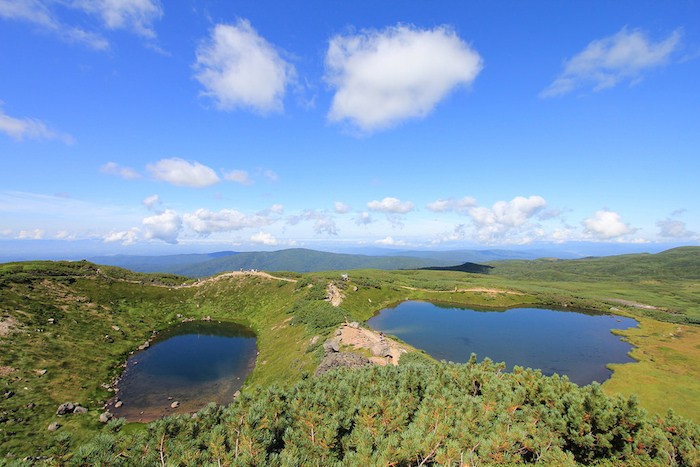 Image credit: Carolien Coenen
With a size three times of Singapore, Daisetsuzan National Park in Hokkaido is the largest national park in Japan. It is dubbed by the locals as "the playground of the Gods", what more for us mere mortals! Boasting a rugged mountain range, the national park is also the place to see the first autumn colour and snow in the country. For multi-day explorations across the carefully conserved park, the natural hot spring resorts that dot the huge national park make excellent bases.
4. Shiretoko National Park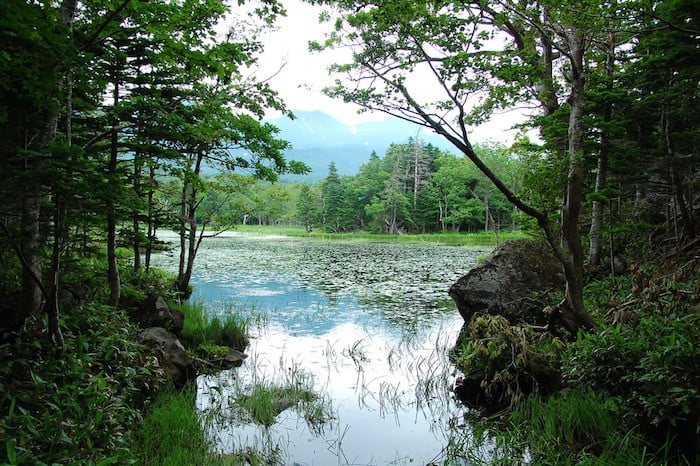 One of Shiretoko National Park's five gorgeous lakes | Image credit: Sendai Blog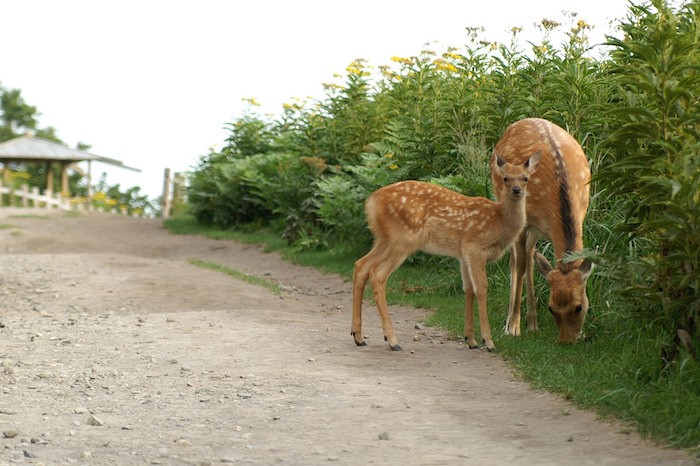 Image credit: Yoshitomo Oda
Shiretoko National Park in eastern Hokkaido will blow your mind away with its magnificent waterfalls, mirror-like lakes and diverse wildlife. Apparently, the northern quarter of the park cannot be accessed by roads, and the northern-most tip can only be viewed from a boat and reached on multi-day professionally guided tours. Wow, talk about an adventure!
5. Sanriku Recovery National Park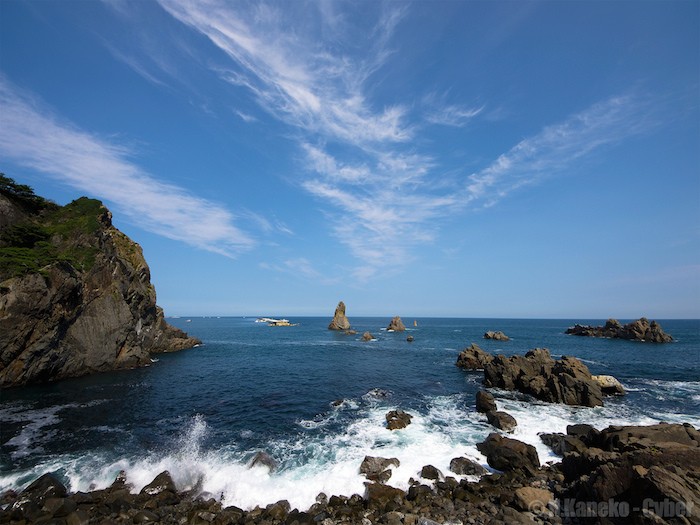 Kitayamazaki Coast | Image credit: Hiraoki Kaneko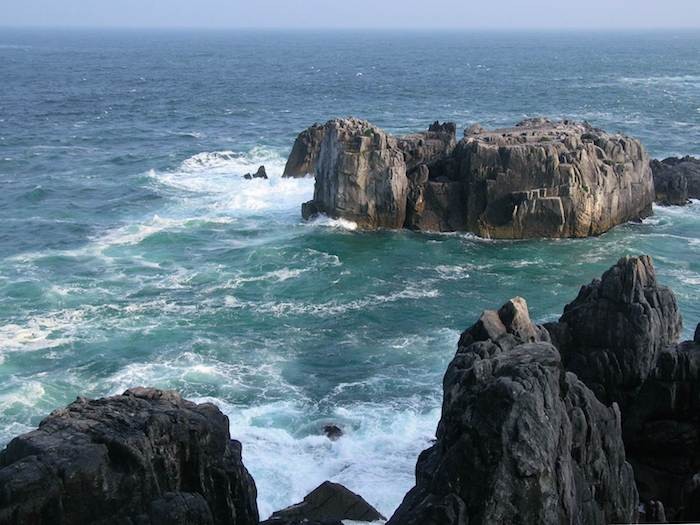 Image credit: Sennin-G
If you're looking for a breezy getaway and some salt in your hair, head no further than Sanriku Coast. There, natural cliffs and coves create a dramatic shoreline where you can paradoxically find calm in the rhythms of the crashing waves. The rocky coast spans a mind-boggling 200 kilometres across three prefectures!
Nature creates and destroys, both ironically at the same time. Unfortunately, portions of the coastline and their surrounding villages were severely affected by the 2011 tsunami and are currently still undergoing reconstructions.
6. Yakushima Island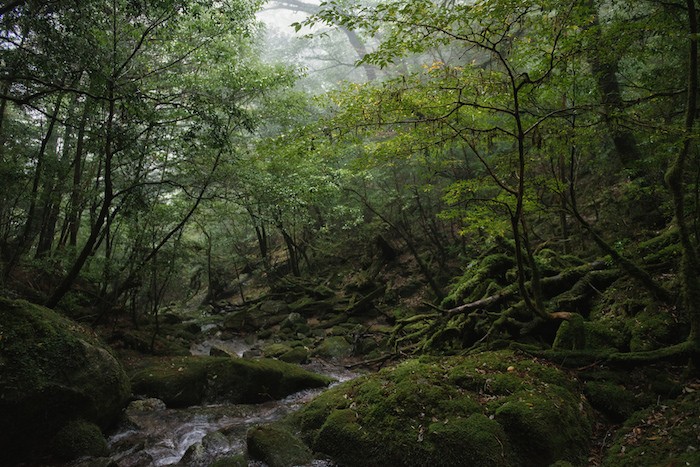 The mystical Shiratani Unsuikyo ravine | Image credit: Carlos Donderis
Yakushima Island is a subtropical island off the shores of Kagoshima in the south of Japan. Its dense forest is home to some of the oldest trees in Japan and provides a cosy habitat for the island's dominant population of deers. A 5-hour hike into Shiratani Unsuikyo will bring you to the ethereal moss forest that was the inspiration for Studio Ghibli's film "Princess Mononoke". It's a trek with spectacular sceneries that is not to be missed by all nature lovers and avid photographers!
7. Aso-Kuju National Park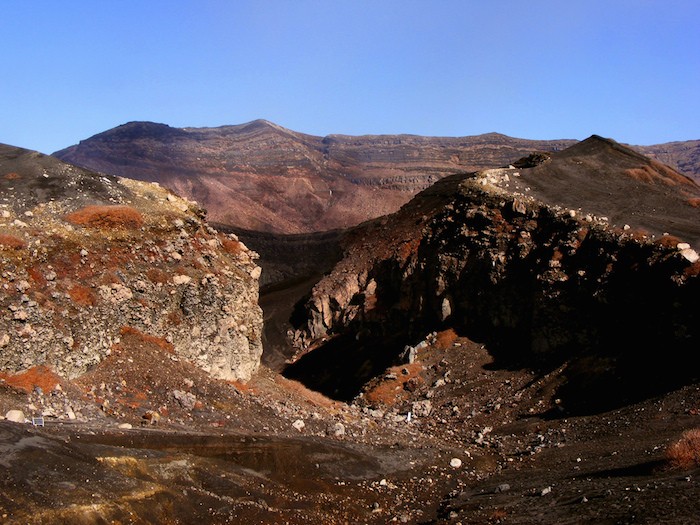 Image credit: St Stev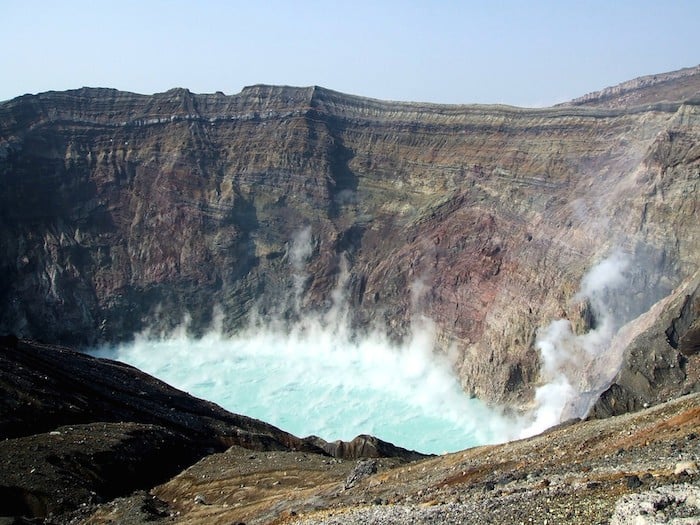 Image credit: St Stev
At the core of Aso-Kuju National Park is Mount Aso – a dormant volcano – and the Kuju mountains. If you're a Geography nerd who gets excited over striking volcanic landforms and the stinky smell of sulphur (like me), this is the place for you! I guarantee you won't be disappointed by the view of the massive crater from the top of Mount Aso. The park's attractive network of trails is any avid backpacker's heaven. Don't fret if you get tired after a while – due to the dynamic volcanic terrain, there are many hot spring towns around that will rejuvenate the even most exhausted hikers.
8. Chubu Sangaku National Park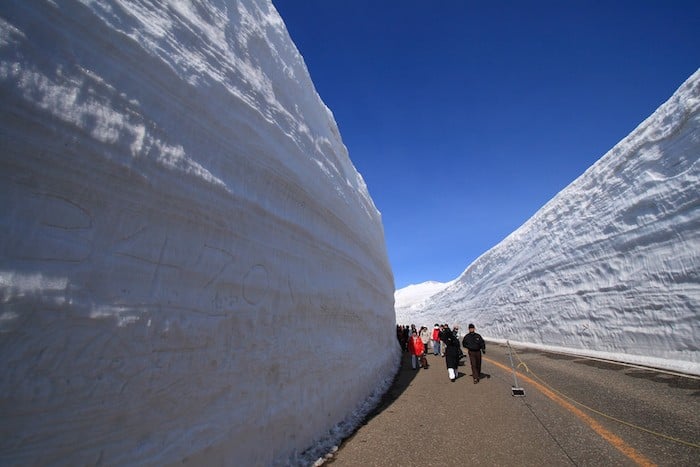 Tateyama Kurobe alpine route | Image credit: skyseeker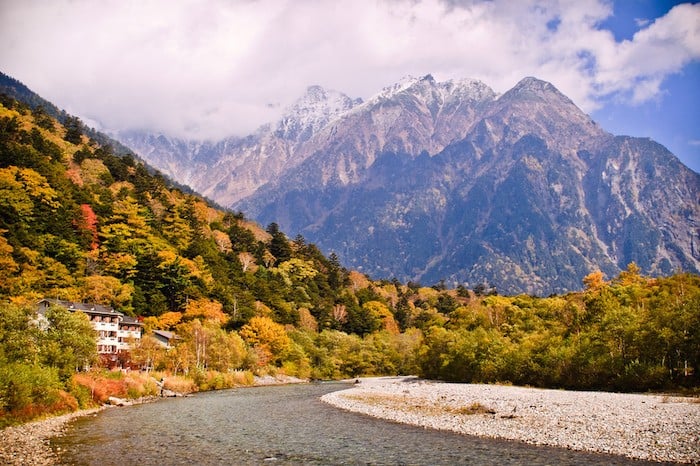 A view from Kamikochi | Image credit: Chen Qu
For spectacular postcard-perfect shots, Chubu Sangaku National Park is a wonderful place to be. With a backdrop of the Northern Japanese Alps, winter season is hands-down the best time to visit the area. Kamikochi, in particular, offers a magnificent landscape for your eyes to feast on. The Tateyama Kurobe alpine route located within the premise of the national park opens only during the colder seasons, and is extremely popular with foreign tourists for good reasons. After all, where else in the world are you able to walk along a snow corridor?
9. Yoshino Kumano National Park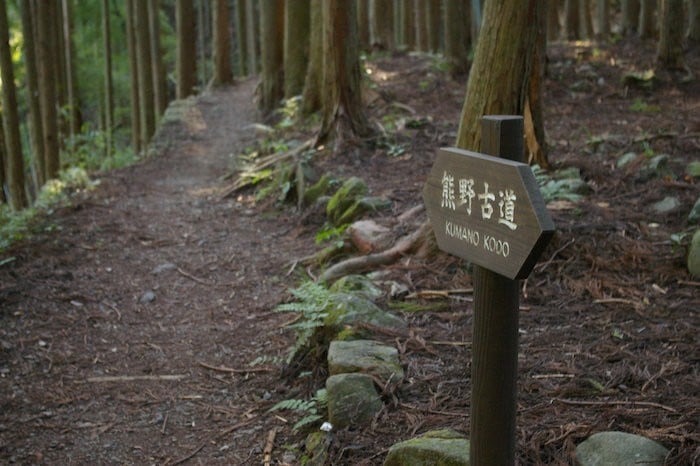 Kumano pilgrimage trail | Image credit: Nao Iizuka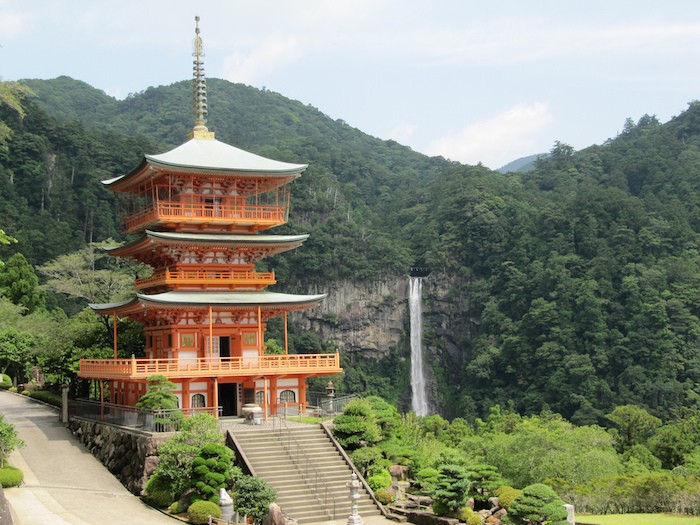 Nachi Fall | Image credit: Lorena a.k.a. Loretahur
Yoshino Kumano National Park, as its name suggests, encompasses Mount Yoshino in Nara and the sacred pilgrimage trail in Kumano. The former has always been a popular choice for hiking, especially in spring when cherry blossoms bloom! The Kumano pilgrimage trail is a slightly less popular trekking route with a range of difficulty levels for its ardent pilgrims. Multi-day hikers are rewarded with stunning views of natural vistas along their journey, one of it being the magnificent Nachi Fall right behind a striking red pagoda!
10. Sanin Kaigan National Park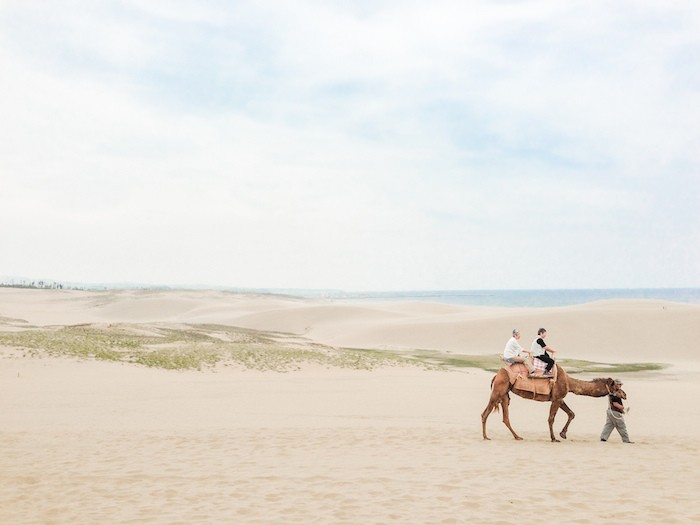 Tottori sand dunes | Image credit: cotaro70s
Wait – there are sand dunes in Japan?! Yup, Tottori sand dunes are part of the Sanin Kaigan National Park, and are so surreal that they instantly make you wonder if you have actually been transported to one of the Middle East's deserts. Indeed, with camel riding activities and horse-drawn cart rides, Tottori boasts a landscape unlike any other in Japan. For those seeking an adrenaline rush, paragliding and sandboarding are also up for grabs. Sign me up now!
11. Iriomote-Ishigaki National Park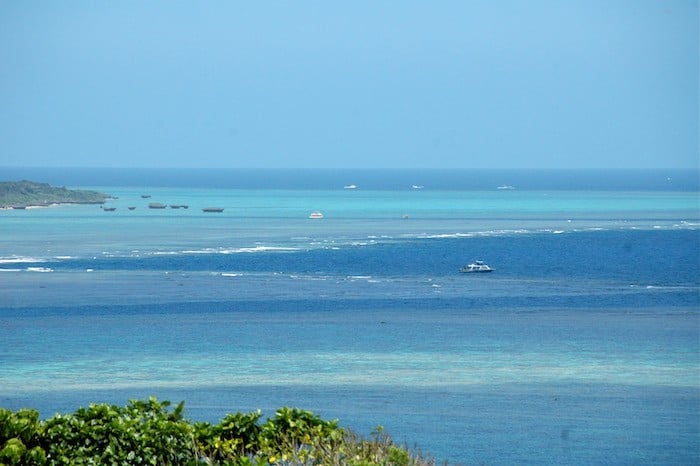 A view out of Ishigaki Island to where the sky meets the sea | Image credit: Cotaro70s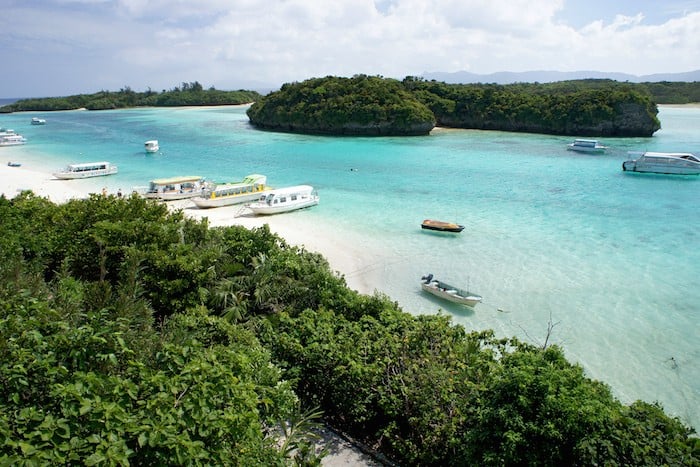 Kabira Bay | Image credit: 663highland
Iriomote-Ishigaki National Park is located in Japan's southernmost region of Okinawa, and encompasses a wide range of islands. However, most would be familiar with Iriomote and Ishigaki Islands – the biggest and most popular of the lot! Both are heavens on earth for scuba divers, boasting rich underwater marine biodiversity. The sea's beautiful hues of blue beckon even the most stubborn and angsty to let go of all worldly anxieties, and relax their minds and bodies with a tropical cocktail in hand. Cheers!
I don't know about you, but I've been to none of these national parks and they are so going onto my Japan travel bucket list. Who's with me!?
Also read: What to Eat in Japan: 23 Must-Try Foods Other Than Sushi