If you don't know what 'kawaii' is, then you should start paying attention. 'Kawaii' literally translates into 'cute', but stands for so much more. The word has its very own lifestyle – everything can be 'kawaii', even you.
If you're visiting Tokyo, never miss the chance to experience all things 'kawaii' in this bustling metropolis.
1. Chill out at Kiki & Lala Café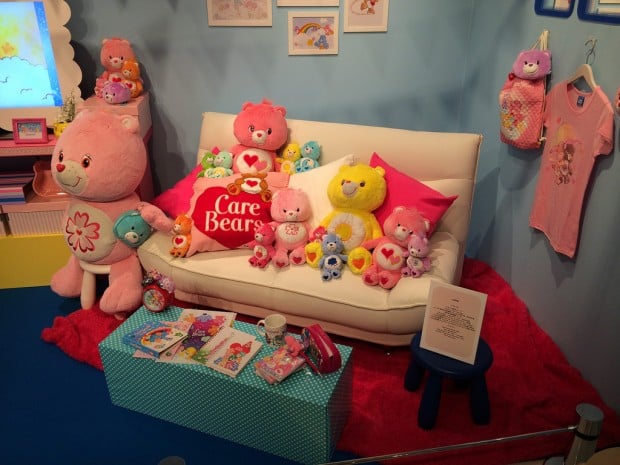 Image credit: Valeri-DBF
Just a few minutes walk from Shibuya station, this café is the 'kawaii' overkill. There is simply nothing that isn't themed. It is so popular that you might even have to wait to get in. But don't be fooled, people will stand in line for hours in order to get in, as the café awaits with selfie opportunities and pink-everything. Besides coffee and desserts in the colours and shapes of Kiki & Lala, you can also buy all kinds of merchandise that you didn't know existed.
2. Enjoy anime shopping at Mandarake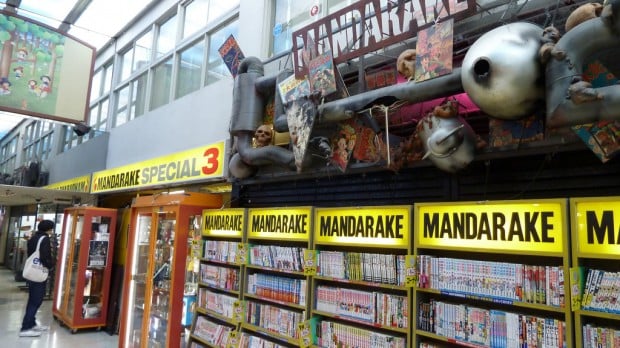 Image credit: Dushan Hanuska
If you know anything about manga and anime at all, then this store is on destination list for Tokyo. Mandarake is the biggest manga and anime store in the world. You can get anything from books and films to costumes and games. Even if you are not into those all, it is well worth visiting the store and walking through the endless corridors filled with outlandish stuff.
Also read: Places in Tokyo to Enjoy a Budget-Friendly Trip
3. Watch short anime films at Studio Ghibli Museum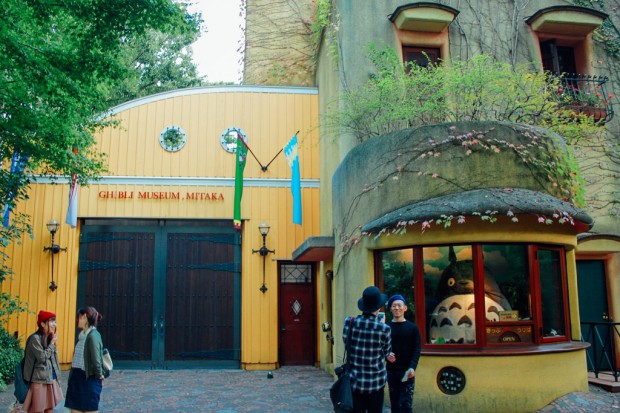 Image credit: 威翰 陳
It is the most famous Japanese animation studio and loved around the world – not only by anime fans. Films like Princess Mononoke, Ponyo and Spirited Away have enriched the imagination of kids everywhere. The Studio Ghibli museum was designed by Hayao Miyazaki himself and offers an insight into the world of how these films were made. One can also watch a few short films that were not released. If you have seen and liked any of their films, you should take the 'kawaii' time and go.
4. Take a purikura photo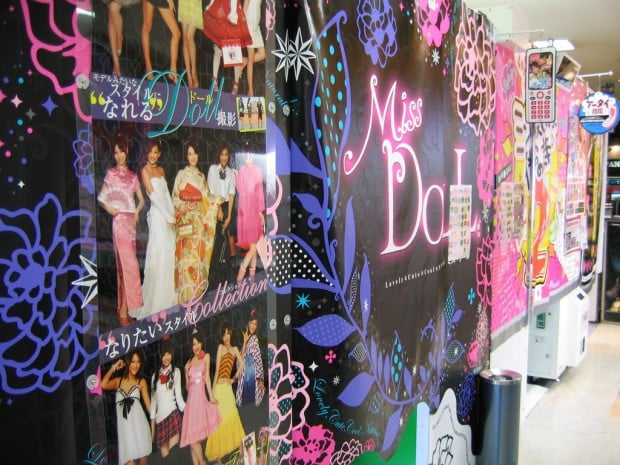 Image credit: jpellgen
Let me warn you that once you take a purikura picture, it probably won't be the last one. If you are a Japanese schoolgirl, it is a must-do activity after school. However, the trend is widening amongst travellers and the average visitor. It is a unique photo opportunity in any aspect. Choose colours, backgrounds, funny gimmicks and much more in order to pimp your photos.
5. Visit the Hachiko statue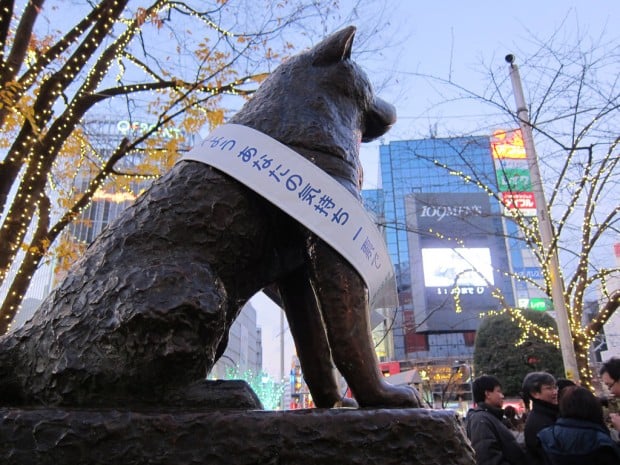 Image credit: jpab29
Yes, it is a statue of a dog but the story behind it is super 'kawaii'. There used to be a dog that came to pick up his master every day at Shibuya station, even after his master had died in 1925, the dog kept coming to the station for ten more years – until he sadly died himself. In honour of his dedication, the city put up a statue of the dog next to the station. Earlier 2015, the new statue was revealed at campus of the University of Tokyo. The legend of the dog is huge in Japan, so don't fail to pay your respects.
6. Go café-hopping at Shimokitazawa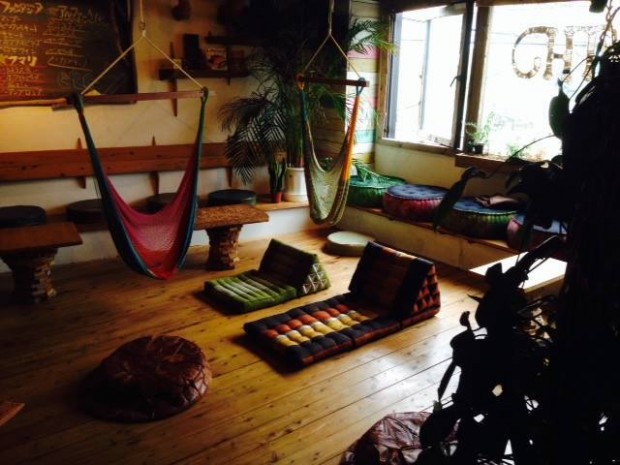 Image credit: Cafe Hammock Tribe
This Tokyo neighbourhood is filled with curious cafes, starting with the Rabbit Café and the Rainbow Café. All of which are of course totally themed and styled. The Darwin Room is another spot to hit up. Here you cannot only find out more about the evolution, but digest all the information in the 'kawaii' café. On top of your café list for Shimokitazawa should be Café Hammock Tribe. Inspired by the beach and Asian cuisines, one can relax here perfectly – guess in what?
Also read: Top 15 Cafes to Visit in Tokyo
7. Munch on animal doughnuts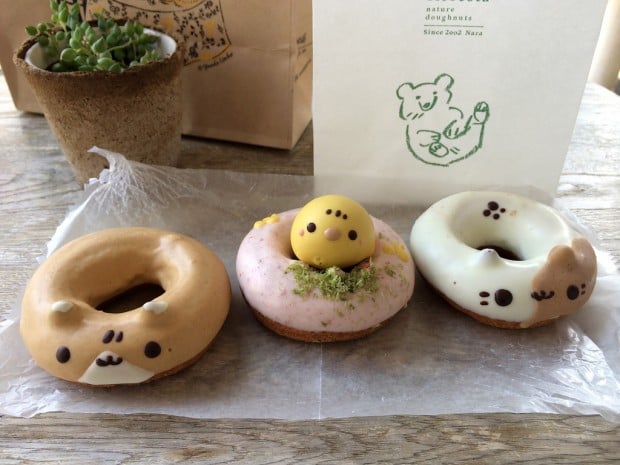 Image credit: Valeri-DBF
It is vegetarian friendly – don't worry. Doughnuts at Floresta in Koenji have suddenly become the hype in Tokyo. Japanese always have been crazy about doughnuts, but the animal doughnuts are a level higher. Fully glazed in all kinds of colours, each single piece is either shaped or decorated as a cute animal. Well, to be fair – some of them don't look like animals at all, but rather like a strange comic character.
8. Rent a kawaii kimono
Image credit: Tokyo Kawaii Musée
Have ever wondered what it would be like to walk around in a kimono? But you have never dared to go into a proper shop? Well, now you have the chance to rent a 'kawaii' kimono. Unlike the traditional ones, these 'kawaii' versions come in more colourful patterns and prints. Tokyo Kawaii Musée is a specialised kimono rental service with hundreds of different specimen. Take a look and try a few.
Also read: 13 Experiences Every Traveller Must Have in Japan
9. Get a dose of anti-loneliness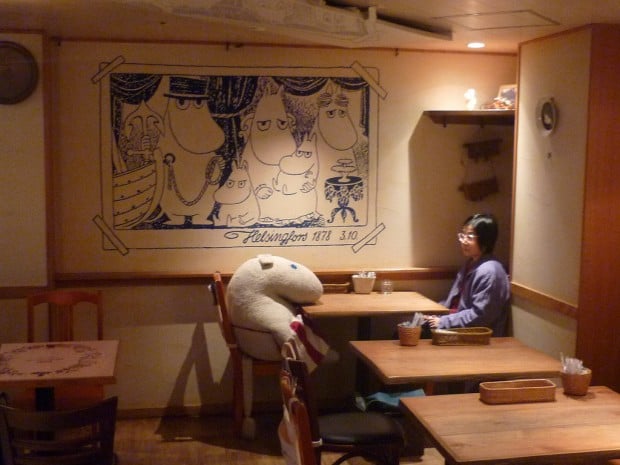 Image credit: Alícia Roselló Gené
The Moomin café has been around for a few years, but suddenly blow up in 2014. The point of going to one of these cafes is that you won't be eating alone; you will have a plush companion sitting opposite you. Your partner will be Moonin, who is a character from a Swedish comic and extremely popular in Japan. The café wasn't created just for fun, but rather to help people who always eat alone.
10. Dress up like a lovely maid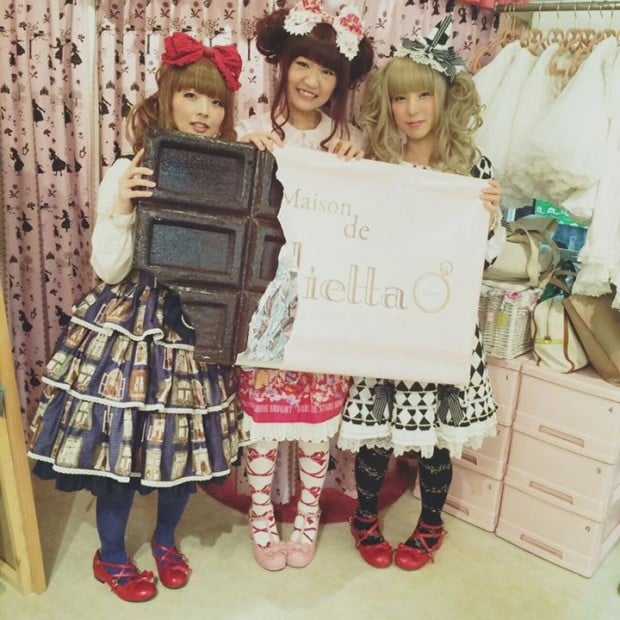 Image credit: Maison de Julietta
Instead of going to a maid café in Tokyo, you can become one yourself. Maison de Julietta specialises in maid-makeovers, including hair, makeup and costumes. Perhaps not every guy loves the idea of becoming a maid, but you will be surprised how many girls are totally into it. If you want to take some crazy pictures in very strange costumes – here comes the perfect opportunity.
Also read: Tokyo Bucket List: 20 Challenges For Your Next Trip