Ahh, Japan. The land of sushi and sake, of sakuras and sashimi. But, as we all know from all those wacky videos we see on Facebook from time to time, Japan has so much more to offer us people from the outside world as well!
From a whole museum dedicated to instant noodles to eating raw horse meat, there's simply just too many things to do and too much to see in this gorgeous country. Fortunately for you, here's a no-frill itinerary on Osaka to alert you to some of the most unique fun in town!
Day 1: USJ and Tako-yum-ki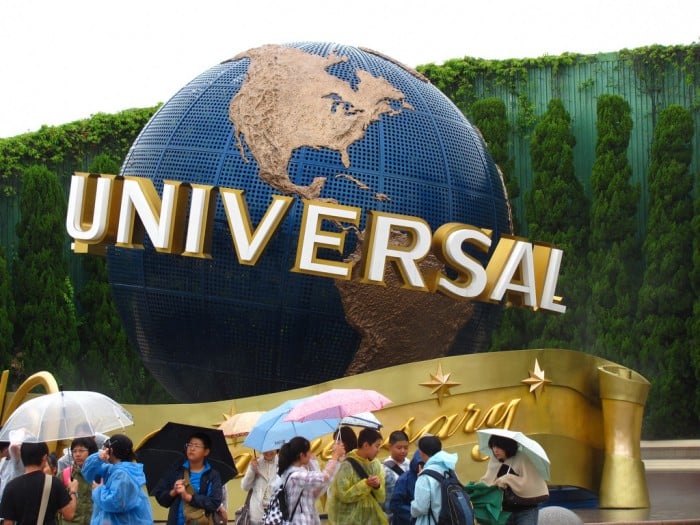 Image credit: Jeremy Thompson
Start off your journey with a visit to Universal Studios Japan! Here's an insider tip: for the ultimate Universal Studios experience, purchase a Universal Express Pass (there's a variety to choose from!) before visiting the park. These passes will grant you priority access to some of the most popular rides. A pass can be used for a one-off express access to each ride listed for the pass, and some passes will also automatically give you a timed entry ticket to the Wizarding World of Harry Potter.
To skip the queues, book your tickets online before you make your way down to the park! The Wizarding World of Harry Potter is immensely popular among locals and tourists alike; you aren't allowed access without a timed-entry ticket, which you can obtain either as part of your Universal Express Pass or on a first-come-first-serve basis at the park itself. Your best bet is to arm yourself with the Express pass (it's worth every cent!) and enjoy the park to the fullest.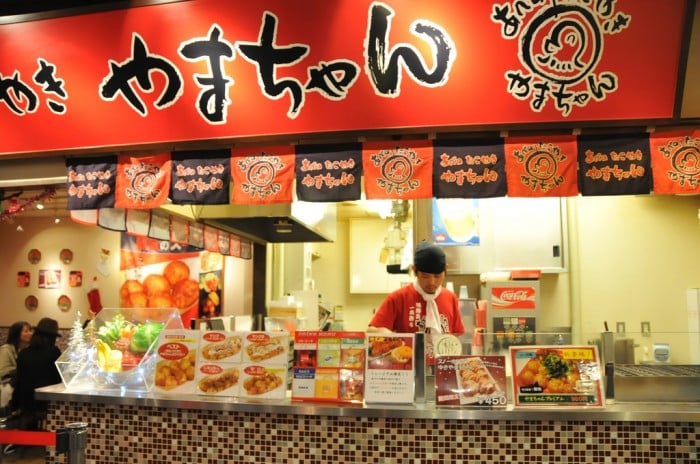 Image credit: Lory Jane
Of course, don't forget to check out the rest of this theme park! USJ would most certainly take up the bulk of your day, but it's totally worth it. When you're done for the day, do pop by the Osaka Takoyaki Museum, which is basically a collection of 5 takoyaki restaurants housed right outside USJ at the Universal Studio Walk. Takoyaki should be number one on your food list when in Osaka! It's a perennial favourite that never fails to please, and what better place to have it than at this 'museum'?
Also read: 8 Tips for Travelling in Japan's Kansai Region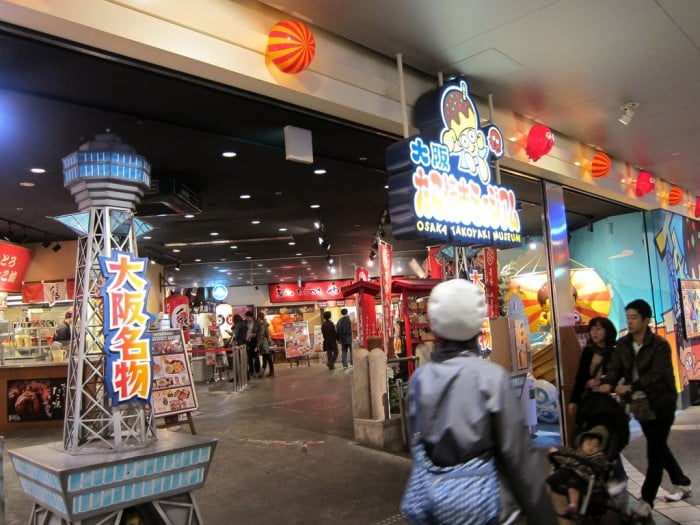 Image credit: hslo
When you're done filling your belly, check out their gift shop, which sells many interesting souvenirs related to this octopus ball!
Day 2: Spa World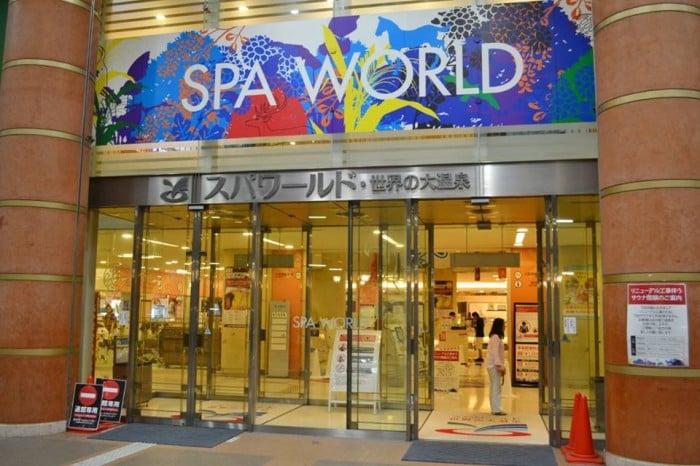 Image credit: Spa World – Osaka Facebook
Go on, pamper yourself a little with the all-inclusive Spa World, featuring 'onsen' (Japanese for hot spring) from around the world'! Ever fancied being a Greek God/Goddess? Well, live out that fantasy of yours with their Greek Bath onsen, decorated with towering white columns and majestic goddess statues! Or maybe you prefer lazing it out in a more tropical setting? Yup, Spa World has got that covered as well with their Bali onsen, touted as the 'home of the gods'.
Just be sure to check the availability, though! Divided into two zones, the European Zone and the Asian Zone, each zone houses rotates between housing males and females every month. One thing you could do is to plan your trip such that it coincides directly with the rotation to get the best of both worlds, literally!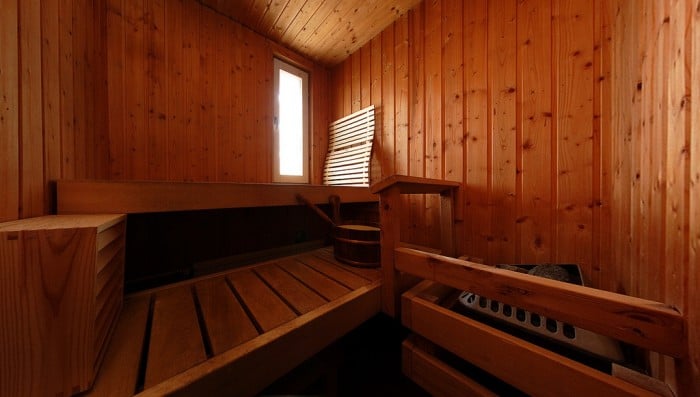 Image credit: Miika Silfverberg
Many other facilities are available as well, such as their various saunas (salt sauna and mud spa amongst others – spoilt for choice or what?),swimming areas, food zone, and – what's that? They have a hotel, too? Yup, you're pretty much covered for the day.
Day 3: Osaka Castle and Dotonbori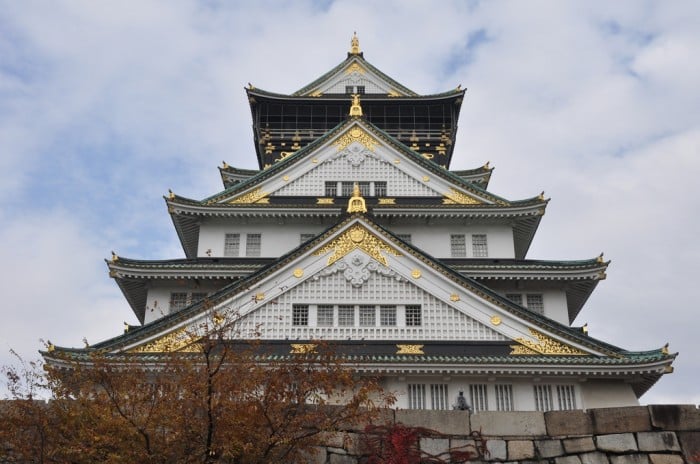 Image credit: Marufish
One of the top things that you simply have to do would be to visit the famed Osaka Castle, the symbol of Osaka! This 400-year-old castle is indeed one of the most famous historical landmarks in Japan, and while you're there, be sure to check out the Golden Tea Room. Yup, that's right, the Golden Tea Room, where even the utensils are coated in gold. Keep those sticky fingers to yourself, though!
Also read: Impossible! Just SGD 1200 for 10 days in Tokyo, Osaka and Kyoto?!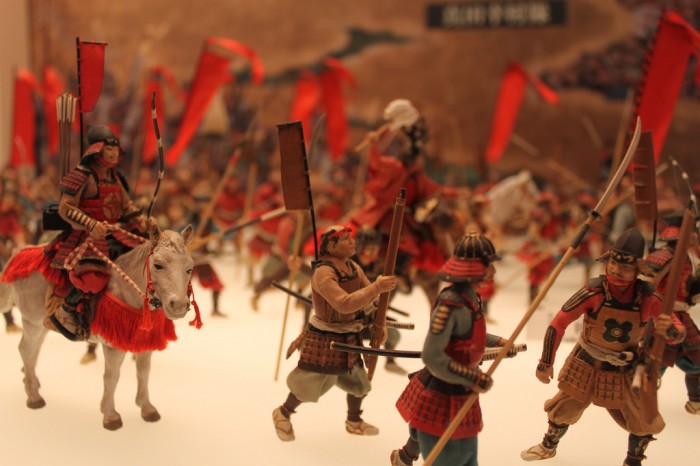 Image Credit: Travis
If you're a history buff, have a walk around the Osaka Castle Museum, where many artifacts are up for display. You can even deck yourself out in a helmet and surcoat and snap a photo!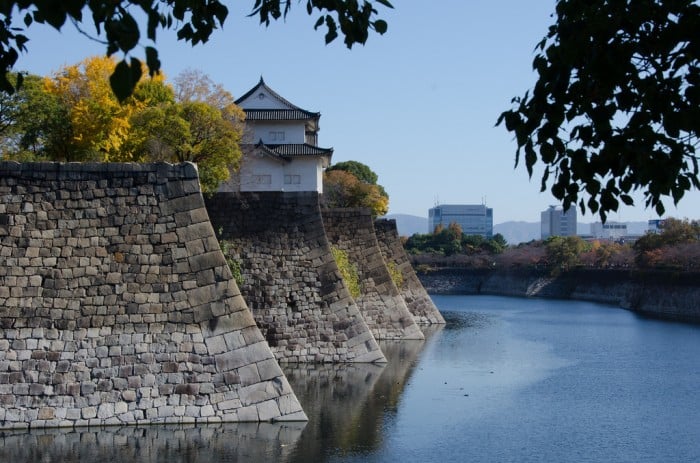 Image credit: cotaro70s
Also, do take a leisurely stroll around the Osaka Castle Park, where 'The Greatest Stone Wall in Japan' is located at. Coupled with the magnificent moats, it's definitely an impressive sight. (Bonus: go during the right season and catch a glimpse of the adorning cherry blossoms!)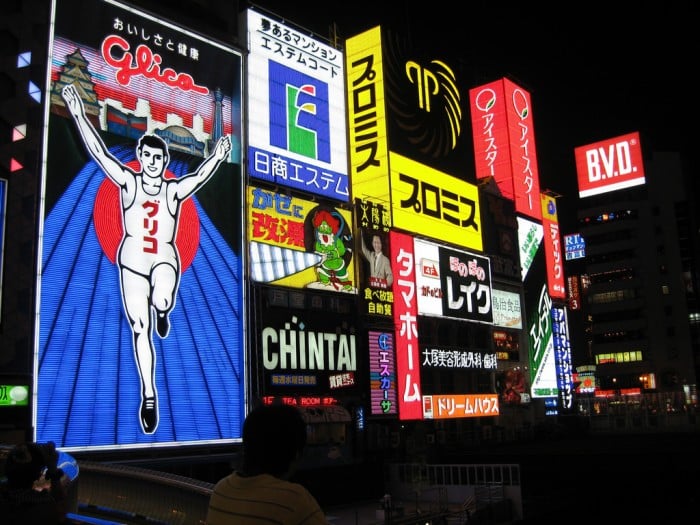 Image credit: Craig Anderson
Thereafter, head to Dotonbori for some shopping and food! Get charmed by the vibrancy and energy of the bright city lights, and don't forget to snap a photo with the iconic Glico Man sign!
If you prefer seeing Dotonbori from a different perspective, hop on a go-kart instead and whizz around. Dress up as your favourite character and ride a Go-kart through the popular sightseeing districts of Namba, Dotonbori, Tsutenkaku Tower and the Kitashinchi area. There are plenty of costumes to choose from – opt for a kawaii (Japanese for 'cute) get-up or pick something more bold to stand out as you zip along the streets of Osaka.

Do note that you will need to have a valid driver's license recognised by Japan (an International Driving Permit, for example) to enjoy this Go-kart experience on the streets of Osaka. In addition, don't worry about the language barrier as you can request for an English-speaking guide driver to take you safely through the program and show you how to handle your Go-kart.
Day 4: Osaka Aquarium and Tempozan Harbour Village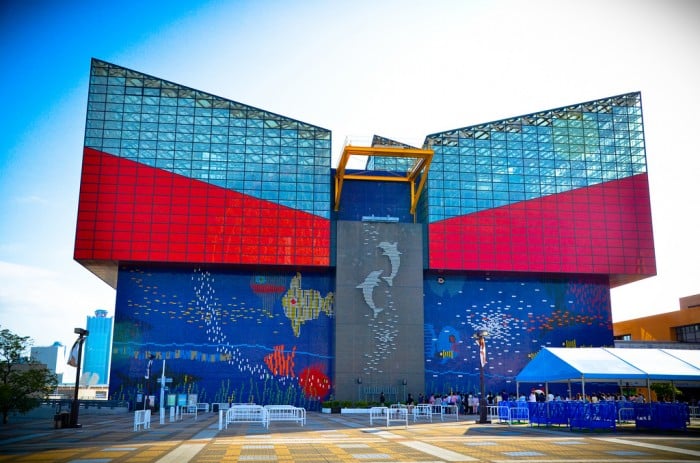 Image credit: David Offf
Make some time to visit Osaka Aquarium Kaiyukan, which attracts many people from Japan and all over the world each year. One of the largest aquariums in the world, Osaka Aquarium Kaiyukan is renowned for housing gigantic whale sharks. Here you will find over 15 large tanks, each recreating specific Pacific Rim regions for a virtual tour of the Pacific Ocean.

When you enter the aquarium, walk through the tunnel-shaped Aqua Gate water tank and take the escalator up to Japan Forest on the top floor. Then follow the suggested route down the spiral slope to view each tank along the way. Fun fact: did you know that despite their size, a whale shark actually swims quite slowly? They move almost like a giant submarine through a tank measuring 9 meters deep by 34 meters in length and filled with 5,400 tons of water. Head to the aquarium to marvel at them for yourselves!

Indeed, Osaka Aquarium Kaiyukan is specially designed to provide visitors – no matter their age or background – with a comprehensive and informational experience of an otherwise mysterious aquatic world.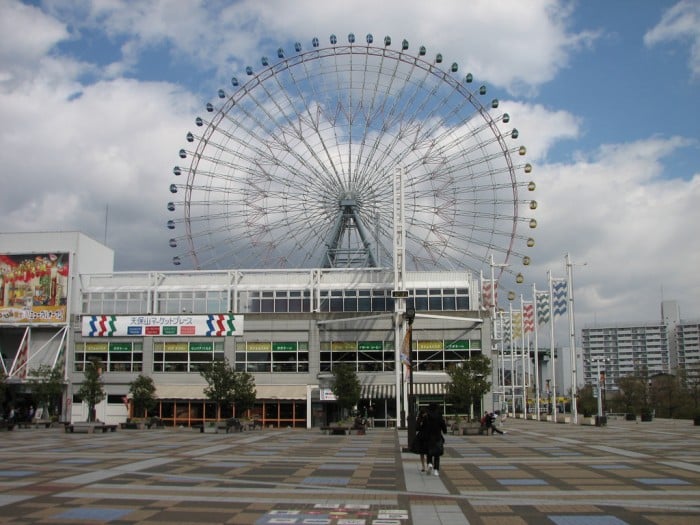 Image credit: sean
That's not all that this aquarium has to offer, though. When you're done checking out these exhibits (which, believe me, will take quite a bit of time especially if you love the ocean like I do), why not pop over to the Tempozan Harbour Village just outside?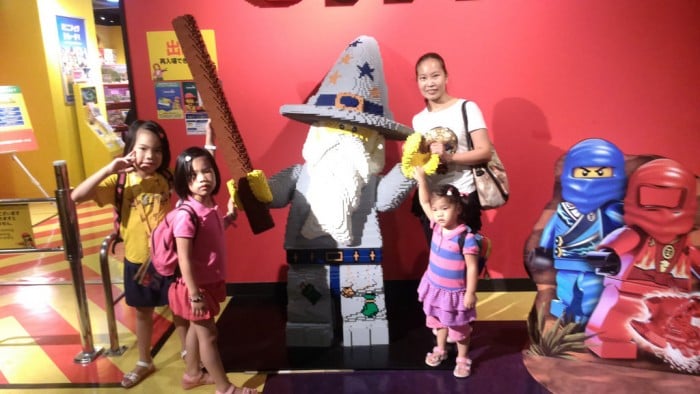 Image Credit: Tzuhsun Hsu
If you're game, then have some child-like fun at the LEGOLAND Discovery Centre. If not, then maybe a ride on Tempozan Giant Ferris Wheel (one of the largest in the world!) is more up your alley?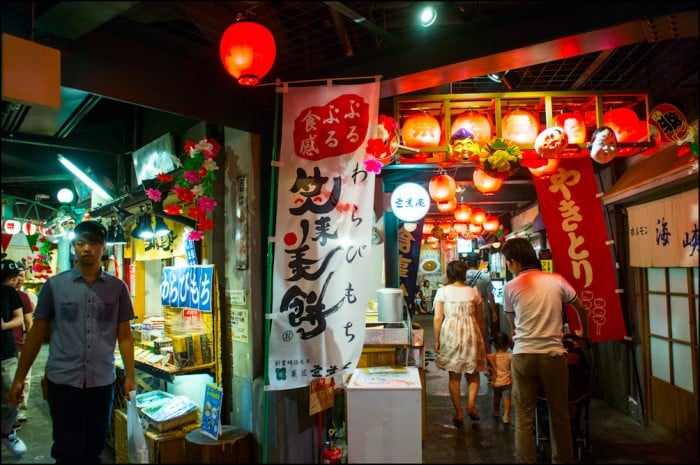 Image credit: Laura Tomàs Avellana
If you're feeling a little peckish, then end your day with a meal at Naniwa Kuishinbo Yokocho! Mimicking the vibes of 1960s Osaka, this food theme park (free admission) offers up all the local delights that Osaka has to offer, so don't miss out on this charming theme park! (And yes, these attractions are all located at the village!! Pretty convenient for a jam-packed day of fun, huh?)
Day 5: Ramen Museum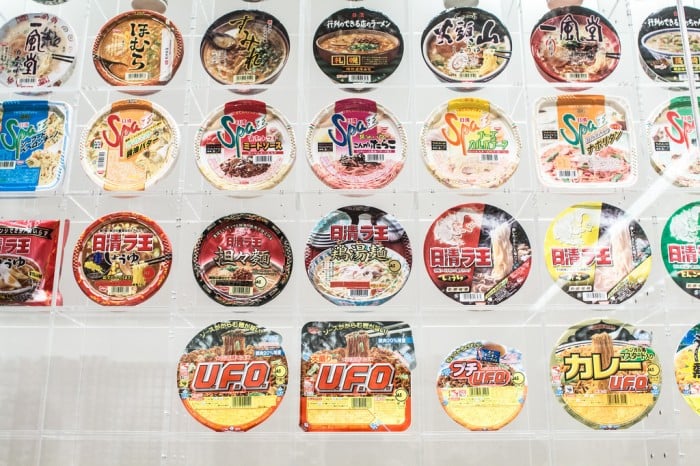 Image credit: Tyrone
When in Osaka, do NOT skip a visit to the Momofuku Ando Instant Ramen Museum! Instant noodle lovers, can you hear this place calling out to you?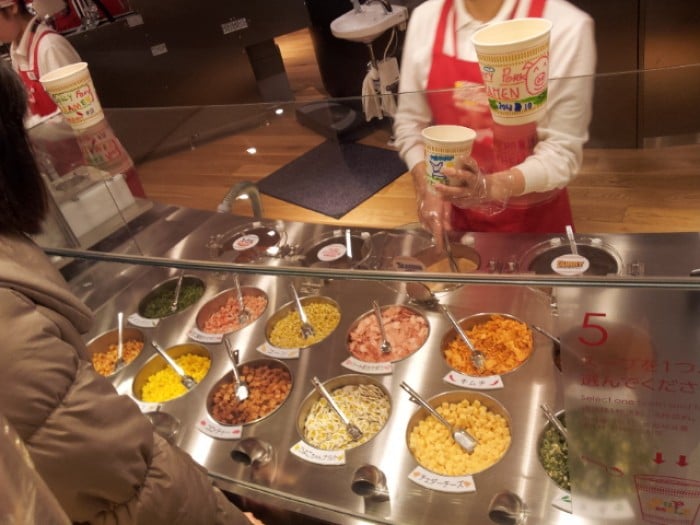 Image credit: Jordi Sanchez Teurel
And yes, Momofuku Ando is the inventor of instant noodles. Learn more about the story of the birth of this magical product from the interactive exhibits, before heading over to My CUPNOODLE Factory to create your very own cup of cup noodles!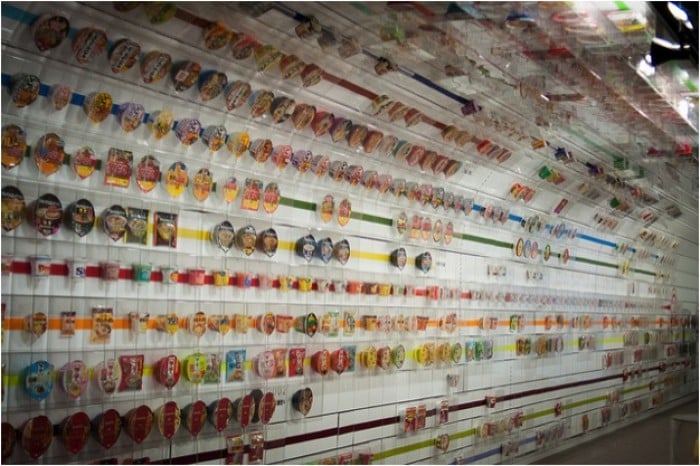 Image credit: chee.hong
Then, feast your eyes on the Exhibition of Instant Noodles and Instant Noodle Tunnel – presenting to you the different flavours from all around the world. Finally, take a chill pill at the Tasting Room where you can purchase a wide variety of instant noodles for your enjoyment. Sounds pretty tasty, don't you think?
Also read: 8 Attractions to Visit on Your First Trip to Osaka
BONUS: Rent a Portable WiFi Router before you arrive in Japan!
When traveling to Japan, make the most out of your experience by renting a portable WiFi router. Enjoy the convenience of being connected on the go, and at an affordable price too – the Ninja WiFi service guarantees flat rates based on the number of days you use the router. Pick up and drop off your router at the airport to enjoy convenient connectivity from your first moments through the final day of your journey. Upload your snaps on the go and we guarantee that all your followers will be green with envy!

All rentals employ Japan's 4G LTE network, allowing you to surf with ease. In addition to a flat per-day rate, you will enjoy unlimited data use with high-speed Internet access anytime and anywhere during your stay in Osaka.  As you can simultaneously connect up to 14 devices, multiple people can share a single router. Sounds really value for money, huh!

Well folks, that's all for our 5-day itinerary at Osaka! Japan's a pretty innovative country, with lots of interesting sights and smell to offer its tourists, so we hope you have a wacky, fun time in Osaka as much as we did bringing this itinerary to you!