Most of us know the popular shopping places, Dongdaemun, Myeongdong… I name it, you've been there. So why not I let you in on a little secret about some of the lesser-known places for shopping in Seoul? These places are not only ideal hunting grounds, they also offer a lot more than just merely shopping! Sshhhh, let's be quiet though and just keep it between you and me.
Image credits: Gurl.com
The college hangout spots
Other than Edae and Hongdae, there are also other university districts that display the same kind of vivacity. The best thing about university districts is how prices are almost certainly going to be rather reasonable. Guess they got the memo about undergraduates who have to worry about paying their bills as well as their education.
1. Daehangno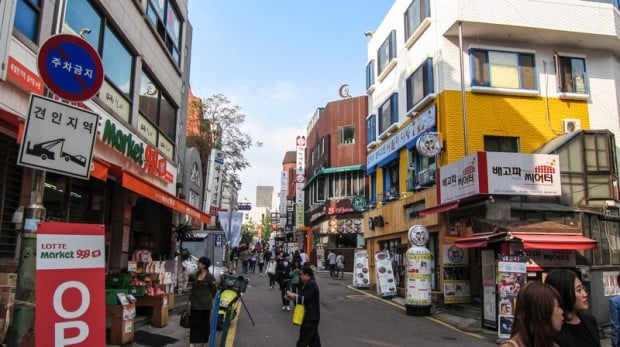 Image credit: The Seoul Guide
Daehangno is currently home to several universities in Korea and is infused with a youthful vibe that is characteristic of a university district, Seoul National University also used to be situated there before it relocated to its current location south of the Hangang River. There are loads to see and do in Daehangno. For one there is a shopping street lined with restaurants, boutiques and cafes that you could spend your day at and if shopping is not all that you want to do, Naksan Park and the Ihwa Mural Village are in the vicinity. You could always incorporate a little nature and sight-seeing with shopping, making your Seoul experience that much more satisfying.
How to get there: Hyehwa Station (Line 4) Exit 4
2. Kondae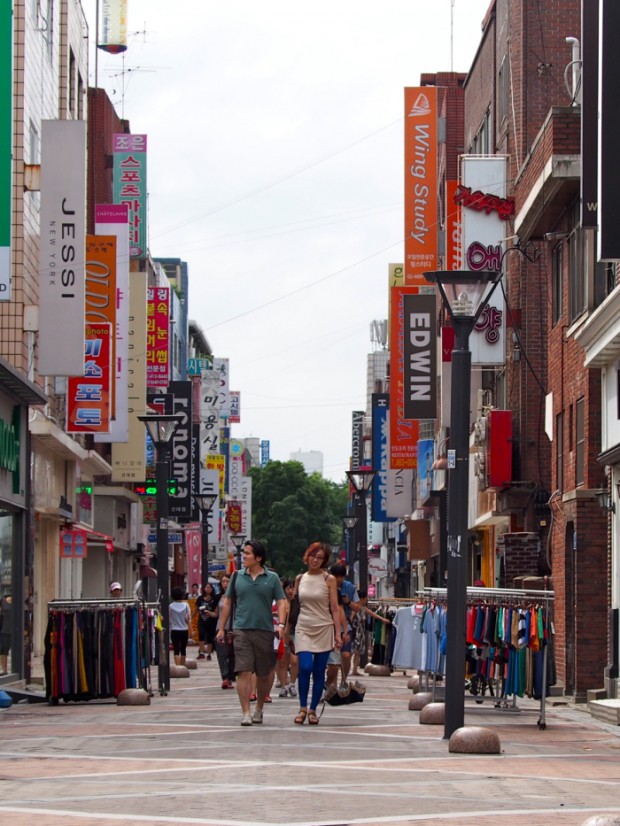 Image credit: Seoul Sub→urban
Kondae might not be on many people's itineraries yet but it has been garnering attention for being the new 'Gangnam'. This area is filled with inexpensive clothing stores and even has a Rodeo Fashion Street nestled within. You could even get your hair done if you wanted to since hair salons are also in abundance here. The food, oh god, the food is also splendid. Being known as a foodie destination, the phrase "When the shopping gets tough, the tough go eating" (Sorry I made that up) could not be more apt. After the tough go eating, they should also go partying with a wide selection of bars and pubs to choose from.
How to get there: Konkuk University Station (Line 2 and 7) Exit 5
Vintage haven
3. Gwangjang vintage market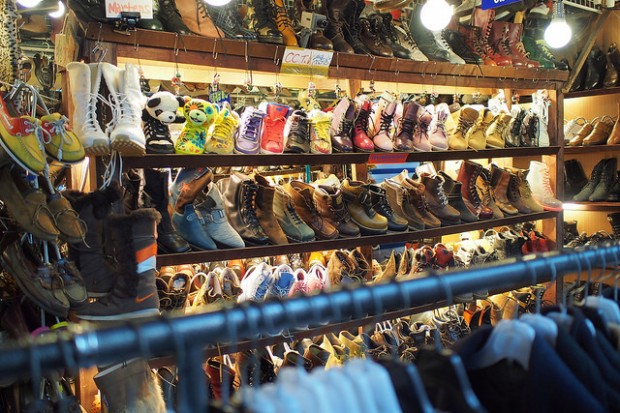 Image credit: Seoul Korea
Vintage fashion is incredibly unique and experimental but it is unfortunately often not very kind on our wallets though. The Gwangjang vintage market offers a dazzling array of vintage selection that any vintage maven would gladly feast on. Bring on the buffet I say. Even if you're not a fan of vintage apparel, don't write it off instantly for you could still find something that would go well with the rest of your wardrobe. The Gwangjang vintage market closes rather early at 7pm so do keep that in mind. If you decide to visit the vintage market, also check out the Gwangjang market downstairs to have a figurative and literal taste of Korean culture while you are at it.
How to get there: Jongono 5(o)ga Station (Line 1) Exit 7
Also read: Seoul: Shopping Guide For Bargain Hunters
The outlets
There are quite a few shopping districts that are packed with outlets of brand name stores. That pair of jeans that you've been hankering for from Levi's or that jacket from Burberry? You could possibly get them here for discounted prices!
4. Munjeong-dong Rodeo Street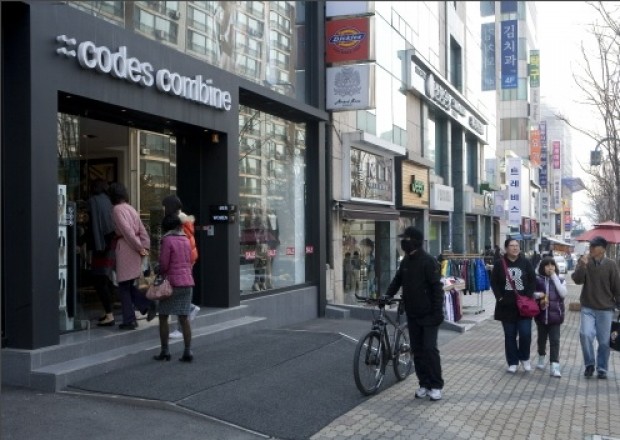 Image credit: Visit Korea
This rodeo street contains over 200 discounted brand name stores and has something to offer for everybody. Sports wear, casual wear, shoes etc. When you eventually get tired of all the shopping with sore feet, you can head on over to the nearby parks for a breath of fresh air.
How to get there: Munjeong Station (Line 8) Exit 1
5. Garibong Rodeo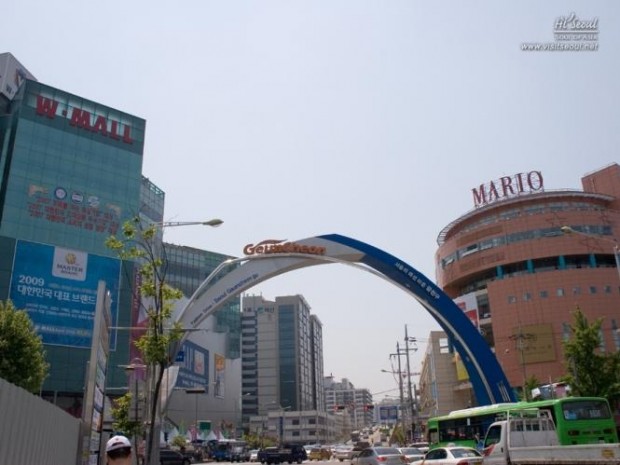 Image credit: Visit Seoul
Garibong Rodeo houses not one, not two, but many mega outlets at one spot. The mega outlets are more or less 'departmental store' in style and certainly wins in terms of quantity. Some notable outlet shopping malls are the Mario Outlet, W-Mall and Orange Outlet.
How to get there: Gasan Digital Complex Station (Line 1and Line 7) Exit 4
6. Gangnam New Core Outlet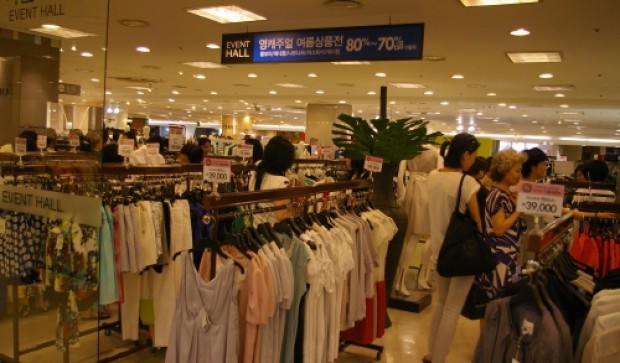 Image credit: Visit Korea
If you are down for a day of hardcore shopping, feel free to add this on to your list of shopping places to visit for the day. This outlet is actually really near the Express Bus Terminal Shopping Mall so after all that budget shopping, you could change the scenery a little by staring at discounted Burberry or Dolce & Gabbana. I am just a little worried that this will take shop till you drop to whole new heights.
How to get there: Express Bus Terminal Station (Line 3, 7 and 9) Exit 8-2
Special Mention
7. Bupyeong Underground Shopping Mall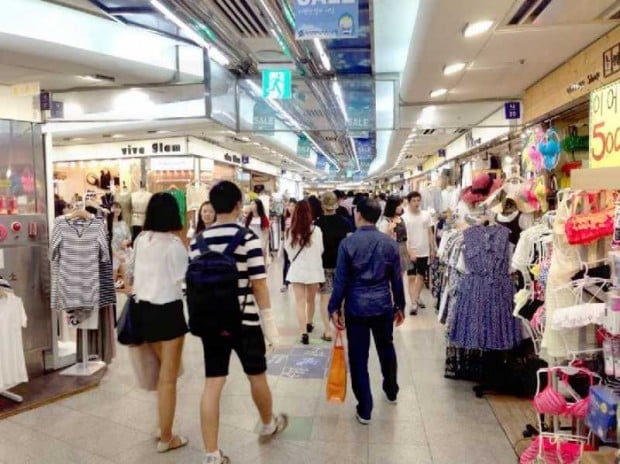 Image credit: Trazy
This is a little out of Seoul hence the special mention as it could be a little troublesome getting there. Resembling the Express Bus Terminal Shopping Mall, the first thing that you notice about this mall is that it is huge, like large, like ginormous. Okay, I think I've exhausted all synonyms for the word big. It is so easy to get lost here as it has 31 exits but you should be able to spot the rows of shops when you get out of the station. The prices are reasonable and there is no shortage of clothes, accessories or whatever a young budget savvy individual is looking for. If you don't mind the relatively longer journey, do check this out when you have the time.
How to get there: Bupyeong Station (Line 1 and Incheon Line)
Now that I've shared some of my best-kept secrets, don't you feel like you owe me a favour? Nah I was pulling your leg. Just have fun shopping in Seoul, and I shall live vicariously through all of you.
Also read: Don't Leave Seoul Without Visiting These 5 Flea Markets