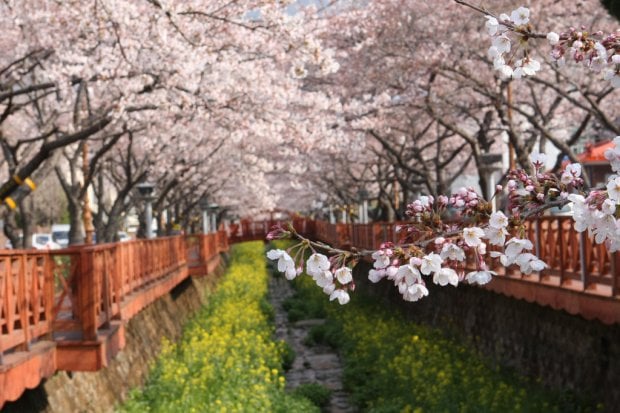 Image Credit: hojusaram
Planning to head to Korea this spring to view the gorgeous cherry blossoms? Then you need to plan your trip carefully, for cherry blossoms come as quickly as they go.
This year, most regions in Korea are expecting to see cherry blossoms 1 to 3 days earlier than usual. Southern Korea will see the flowering blooms first, and the colours of blossoms will spread upwards to Central Korea and subsequently Northern Korea.
One thing to note is that cherry blossoms take about 7 days to fully unfurl their petals from the time they begin to open up. Therefore, visitors will be treated to a show of dazzling white petals before the full bloom.
General blooming period and best time to view cherry blossoms
Southern Korea
Blooming period: March 28 to April 4
Best time to view: April 4 to 11
Central Korea
Blooming period: April 3 to 12

Best time to view: April 10 to 19
Northern Korea (Gyeonggi-do, Gangwon-do and mountainous areas)
Blooming period: April 12 onwards
Forecasted blooming date of cherry blossoms by region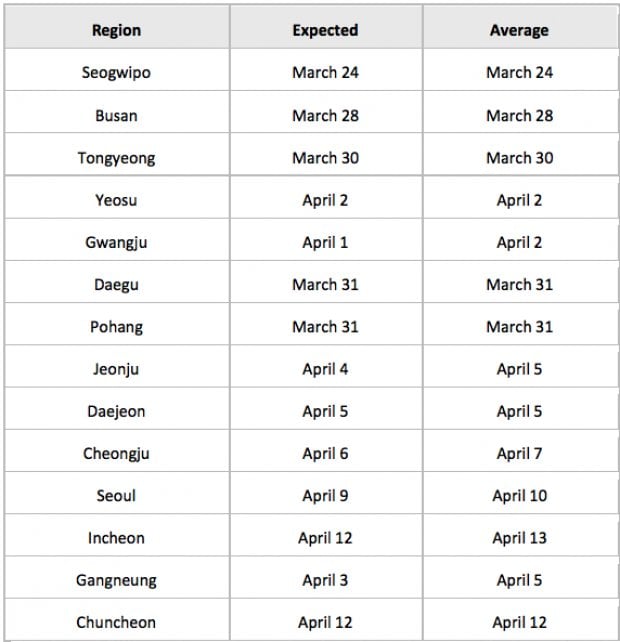 *Please note there is a 2 day margin of error due to changes in weather.
Best places in Korea for viewing cherry blossoms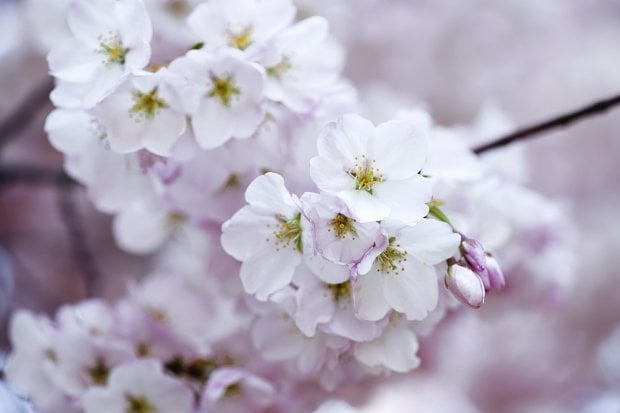 One of the best spots in Seoul to bask in the sweet scent of cherry blossoms is Yunjung-ro road at Yeouido Hangang Park where the cherry blooms will be at their prime on April 16. In Seogwipo on Jeju Island, the cherry blossom will be bursting to bloom from March 24 and the best time to view them is predicted to be on March 31.
Also Read: How to Travel Seoul on a Budget in 2015
Other great places to view cherry blossoms and the expected dates of bloom:
March 29: Yeojwacheon Stream Cherry Blossom Road
April 1: Hadong Park Simni (10ri) Cherry Blossom Road
April 9: Yeouido Hangang Park Yunjung-ro road
April 6: Bomun Lake Resort
If you haven't already, book your flights to Korea now or grab one of these awesome Korea travel deals.