The 20th Muju Firefly Festival happening at the end of August! What a great excuse to travel to Korea! This exciting festival takes place in Muju, a county in Jeollabuk-do (North Jeolla province). During this festival, stroll through the fireflies' natural habitat and be dazzled as they light up the night sky. This is something you won't want to miss.
Also read: 8 Reasons Why Travellers Keep Going Back to South Korea
To get you started, here's a little itinerary and guide designed to help you experience the best of Korea AND the Muju Firefly Festival within a week. Yes, don't worry, we will leave you enough time to explore Seoul too.
Day 1: Seoul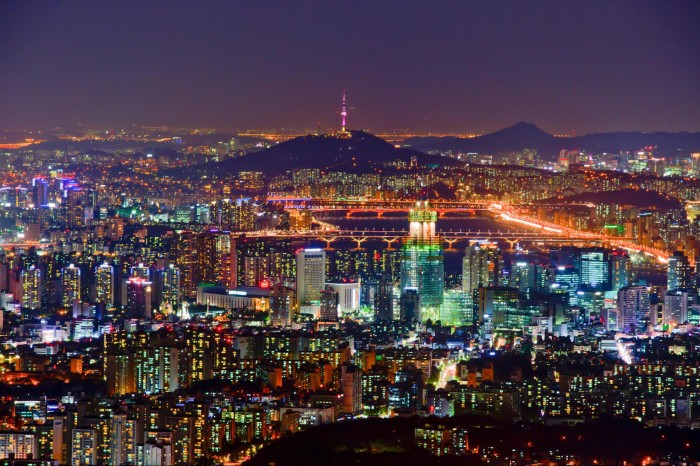 Image credit: Korea Tourism Organization
Begin your Korean journey in Seoul, where you'll get a sampler of what's to come. Check into your hotel and if you have the energy, make the best of your first day in Korea! What are you most excited about? The food? Feast on a Korean BBQ or trawl through stalls after stalls of street food – tteokbokki, bulgogi, japchae, you name it! Remember to refrain from shopping too much – you'll have time for that at the end of your trip! And try not to stay up too late – as hard as that sounds – because you will be leaving Seoul tomorrow for more adventures to come.
Also read: 24 Fun Things to Do in Seoul on Your Very First Visit
Day 2: Gyeonggi-Do
Sorry, what? You haven't heard of the Gyeonggi Province? Shame. It's just a half an hour car ride from Seoul, and it's chock full of cultural sights that is sure to leave you fully immersed in the Korean culture!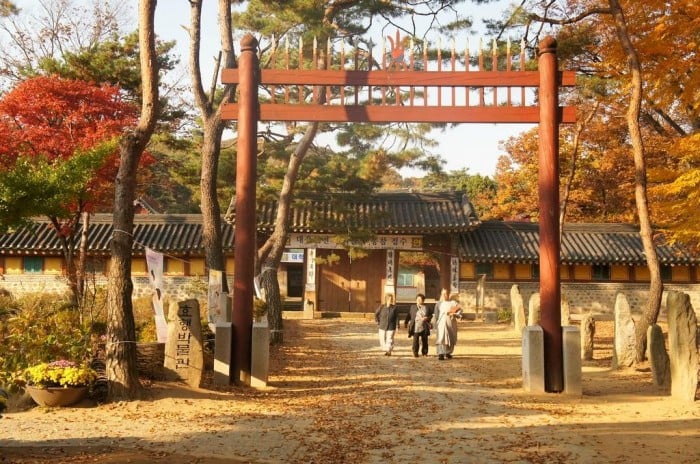 Image credit: DreamAnvil
Suwon sounds like a cute Korean celebrity, doesn't it? Sorry to disappoint you, but it's actually the capital of the Gyeonggi Province! That doesn't mean that it isn't a pretty place though, because the attractions that you'll see here are simply going to take your breath away.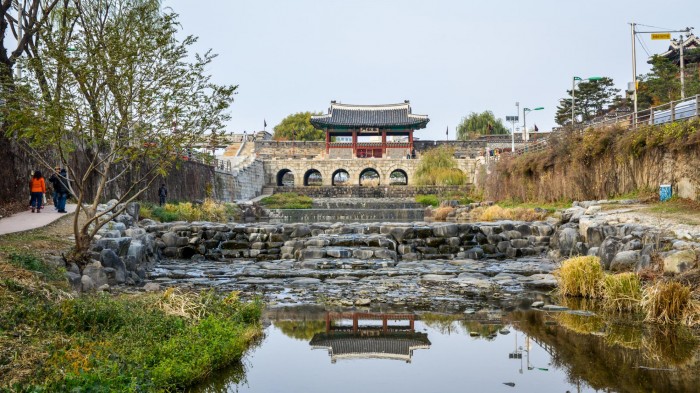 Image credit: Korea Tourism Organization
There's no way you've seen Suwon if you haven't seen the Hwaseong Fortress. I mean, come on, this is a UNESCO Heritage Site, people. It was built between 1794 to 1796 during the Joseon Dynasty, which makes it over 200 years old. My friends, you have a sight to behold.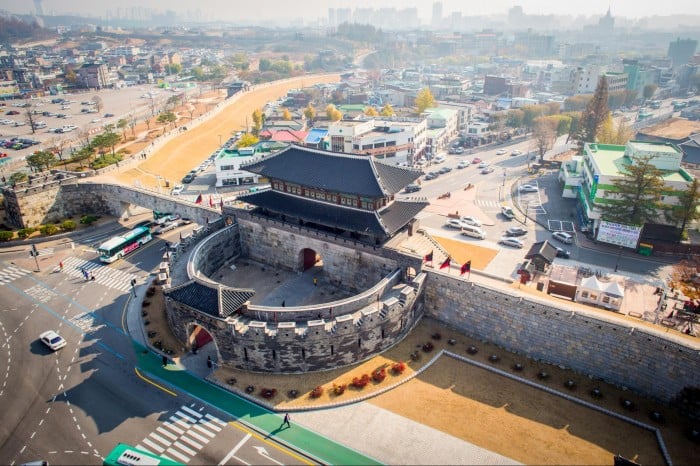 Image credit: Korea Tourism Organization
15 minutes away from Suwon lies the busy little city of Yongin, where you'll find the Korean Folk Village and the Wawoojongsa Temple. The former was yet another remnant of the Joseon Dynasty while the latter was the birthplace of the Korean Buddhist Nirvana Order. You'll feel like a true blue Korean in no time.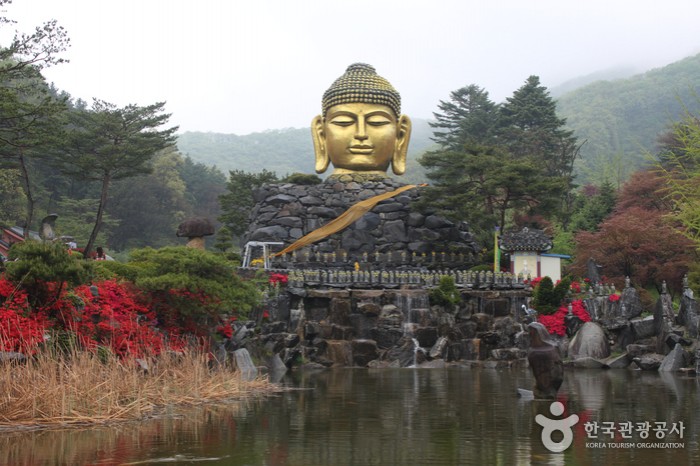 Image credit: Korea Tourism Organization
You don't always have to be in France to experience France. Wait…say whaaat? You'll know what I mean as soon as you step inside Petite France. Take a trip out of the hustle and bustle of Suwon and you'll find yourself seeing Colmar, France, even when you're continents away in the serene Korean countryside! You get to immerse yourself in the French culture while you're here as well, so kill two birds with one stone and make this one of your stops pronto!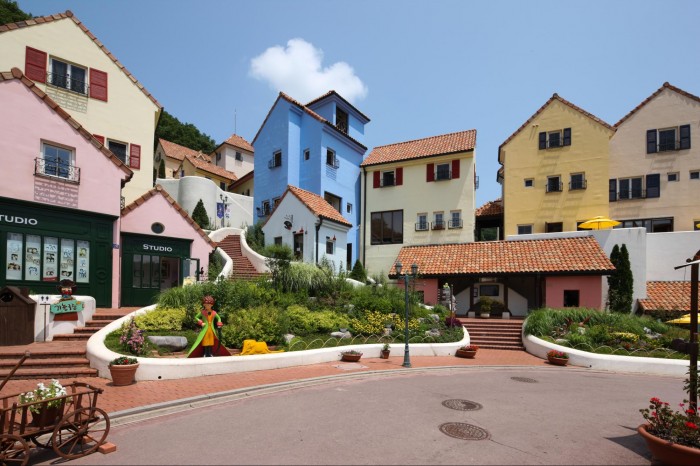 Image credit: Korea Tourism Organization
Day 3-4: Jeollabuk-Do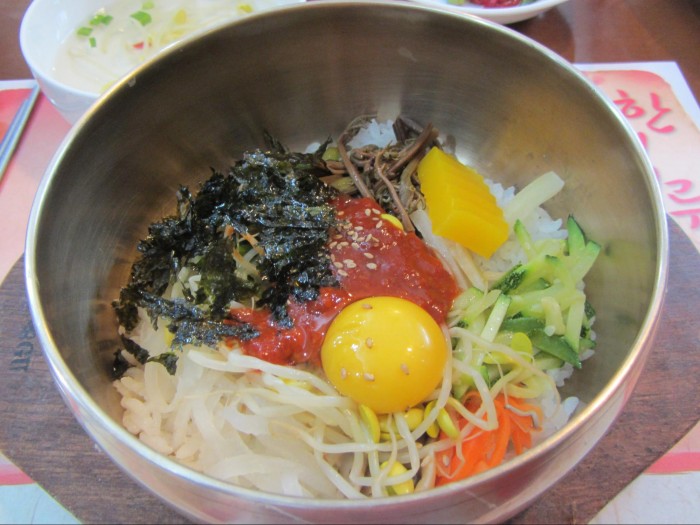 Image credit: Korea Tourism Organization
I'm honestly not sure why many people give this place a miss. Jeonju (the capital of Jeollabuk-Do) is a UNESCO-listed City of Gastronomy! It's especially famous for their bibimbap, and with that picture, it's not hard to see why. You can practically see the freshness oozing from that bowl.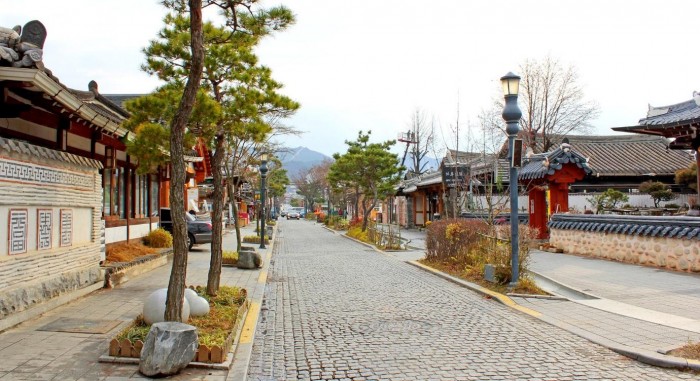 Image credit: Minseong Kim
Just because Jeonju's the Foodie Capital doesn't mean that it's without its sights to see! Take your pick from the Jeonju Hanok Village, Gyeonggijeon Shrine and the Jeondong Catholic Church, the last two of which will give you further insights into the lives of the Korean folks back in the Joseon Dynasty!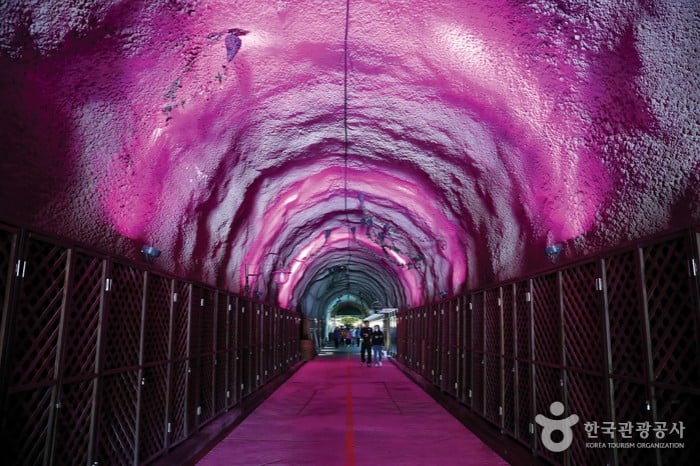 Image credit: Korea Tourism Organization
Wine enthusiasts, it's time to rejoice! Nestled within the Muju county lies the Meoru Wine Cave. This is where wine is stored to ripen – be prepared to be amazed by the rows of rows and wines that extend past your line of vision. There's no reason not for you to come here, people, because the wine that you buy here is 15% off the market price. Yup, you read that right. This has to be on your itinerary whenever you're in Muju.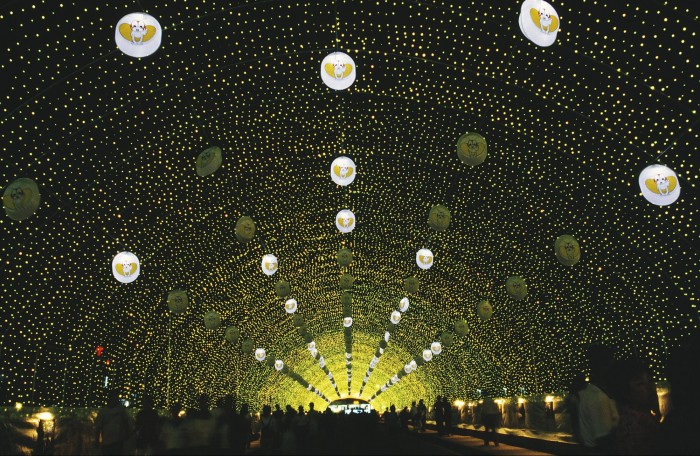 Image credit: Korea Tourism Organization
Of course, we can't leave Jeollabuk-Do without witnessing the event of the year. Anyone remembers the song 'Fireflies' by Owl City? Well, if you're in Korea between the last week of August or the first week of September, you're in for a treat – feast your eyes as 10 million fireflies light up your world at the 20th Muju Firefly Festival! It will literally light up your world like nobody else.
Also read: Muju Firefly Festival: A Night Spectacle You Have to Witness in Korea
Day 5-7: Seoul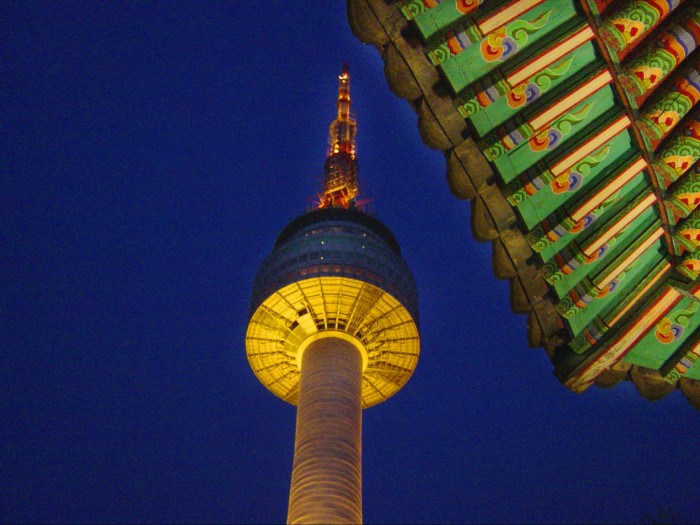 Image credit: Korea Tourism Organization
Alright, we've gone full circle, and the final stop along our journey is none other than Seoul! Get ready to choose from a million and one things to do.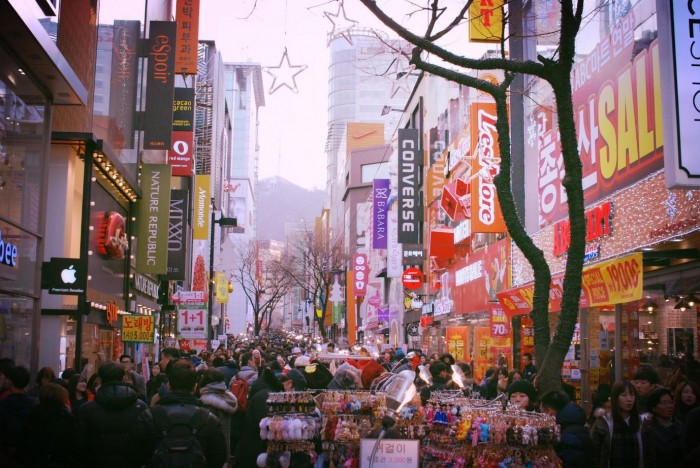 Image credit: Ha Jeong Jeong
No shopping experience in Seoul is complete without visiting Myeongdong Shopping Street! Think of Orchard Road in Singapore, and you'll get the same vibe. Grab your cosmetics and makeup products here, because this place is littered with beauty stores. The underground shopping malls like Yeongdeungpo Underground Mall to the Jamsil Underground Shopping Center if you want a unique experience! Just take your pick and you're sure to strike gold.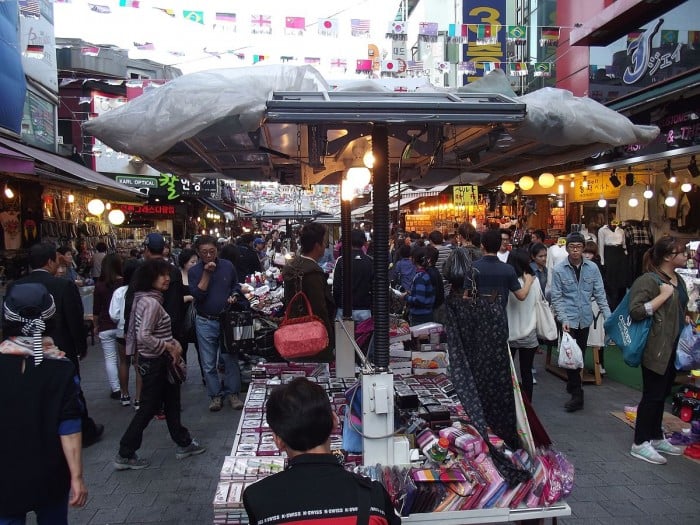 Image credit: Smiley.toerist
Don't forget about the markets! No shopping experience in Seoul is complete without them. Drop by the ever-famous Dongdaemun and Namdaemun Markets for the best buys, but make sure to check out Gwangjang Market as well. It may not be as famous as the first two markets, but it is one of the oldest traditional markets in Seoul. Drop by and be prepared to be wowed by the huge array of things they have there!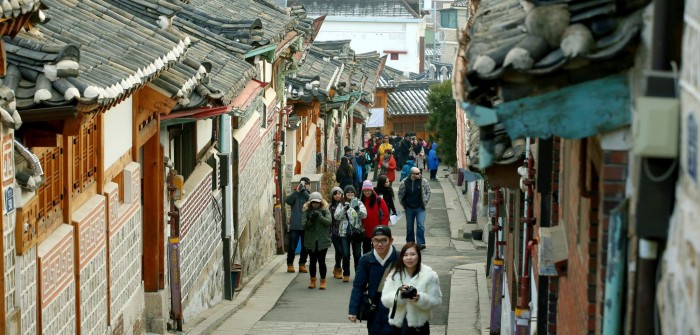 Image credit: Republic of Korea
But of course, Seoul is not just about shopping. If you haven't heard of the Bukchon Hanok Village, you have been living under a rock, my friend. That, along with the Gyeongbokgung Palace, Changdeokgung Palace and Jongmyo Shrine, are huge must-visits if want to get up close and personal with Korea's culture and history – yes they're all from the Joseon Dynasty again!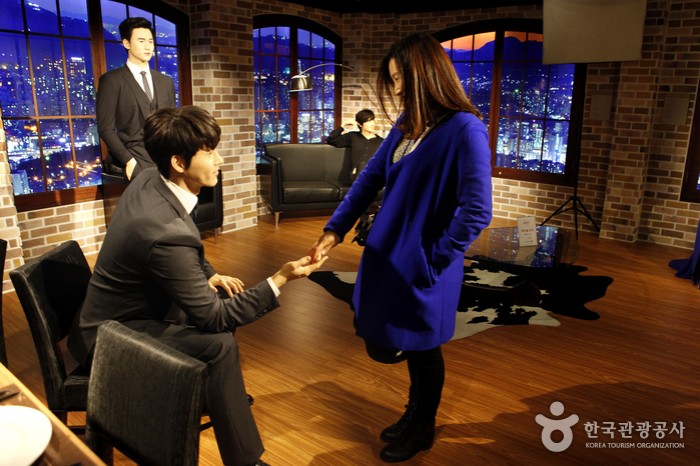 Image credit: Korea Tourism Organization
If you lean more towards Korea's modern popular culture, there's no question about where you must visit: [email protected]! This is the chance to live through the experiences of your fave SM artistes, so grab this opportunity as soon as you're here! Of course, if you want an opportunity to "meet" your fave celebs, look no further than the Grevin Wax Museum. They're so life-like that they could pass off as the real thing! Take as many photos with G Dragon and PSY as you want, because when will you have this opportunity again? You only live once, so go on right ahead!
Also read: 25 Photos to Convince You to Travel to South Korea in Autumn
I guess now that you've seen an alternative route to see the best of Korea, you're off to pack your things and hop on the next flight out of here. But wait – you don't have to do that just yet!
---