ZUJI x Tripzilla: Presenting to you, our nifty 'ZUJI Keeps It Real' series!
Straight up, no fluff: arm yourself with candid travel cheat sheets that contain authentic stories, real life experiences and insider tips for fellow travellers. We've been inspired and we hope you will be too!
---
Located in Australia's Southeastern region of Victoria, Melbourne is one of the more popular vacation destinations when it comes to holidaying Down Under… and for good reason too! With plenty of good eats as well as an abundant offering of entertainment and recreation options, it's no wonder that many tourists flock here for a restful break. However did you know that the surroundings beyond Melbourne are equally as stunning? My family and I ventured beyond Melbourne city on our previous trip, and were pleasantly surprised!
From perfect beaches and expansive vineyards to wildlife encounters, adventure playgrounds and even fruit-picking sessions – boy are you wrong if you think anything beyond Melbourne is boring! For those who are looking for inspiration for your next family trip, let this be a sign because I've got just the perfect itinerary for you.
NOTE: THIS FLASH SALE HAS EXPIRED, BUT DON'T MISS THE NEXT ONE! FOR INSIDER INFORMATION ABOUT THE NEXT FLASH DEAL, JUST:
Can't wait to fly off to Melbourne already?
Book your flights with ZUJI from just S$373
and you'll be all set! On top of that, enjoy lots of perks such as:
Up to S$100 rebate on flight+package bookings

Up to S$100 rebate* when you pay with a Stored Mastercard
In addition, read on for more details on how to pay with a Stored Mastercard! Book your holiday by 19 Nov 2017 and travel by 31 May 2018 to enjoy all these awesome perks. Are you ready for a family adventure of epic proportions?
BOOK YOUR FLIGHTS TO MELBOURNE NOW!
*With a minimum spend of S$500, and limited to the first 200 bookings.
Day One: Geelong and Bellarine
Start off your adventure with a day at the beach! Located at Geelong waterfront, Eastern Beach boasts plenty of facilities, such as various picnic areas and even a shark-proof sea bath.
As I'm not a fan of cold morning swims in the sea, I went on a bollard hunt while my family immediately leapt into the inviting waters. Eastern Beach just so happens to be dotted with "Baywalk Bollards" which are cute timber sculptures that line the foreshore. These are painted to resemble characters like band members (complete with musical instruments), lifeguards and sailors!
Address: Geelong VIC 3220, Australia
Travel Cheat Sheet Tip: The bollards make such cute photo opportunities, so remember to bring your camera with you! For a more detailed description and a map of the bollard trail, click here.
When you're done with all that morning exercise, stop for a sumptuous lunch at Wah Wah Gee. The restaurant specialises in Asian Fusion cuisine, where diners can expect savoury delights like traditional BBQ pork Bao (buns) served Dim Sum style in bamboo baskets, Thai style curry and chicken Rendang (spicy stew), as well as other bites like spring rolls and chicken wings.
Address: 10 Western Foreshore Rd, Geelong Victoria 3220
After lunch, take a short 10-minute drive to Bellarine and spend your remaining afternoon exploring the quaint villages of the Bellarine Peninsula. These villages include Point Lonsdale and Barwon Heads, and exude a mix of cool coastal vibes and rustic seaside charm. The chill and laidback culture of this coastal area definitely won me over! My family and I totally lost track of time as we spent the entire afternoon exploring the local village boutiques and browsing cute retro goodies at Rasta Surf Co.
Travel Cheat Sheet Tip: To do Barwon Heads like a local, don't miss out on having ice cream from the Scandinavian Ice Cream Company. With 40 over flavours including Raisin Chocolate Ripple and Boysenberry, you'll surely be spoilt for choice!
As evening draws near, drive on to your accommodation for the night. I recommend staying at Big4 Beacon Resort which provides multiple types of rooming from villas to caravan camping sites to suit the needs of every family. There's even an indoor heated swimming pool and trampoline play area for the kids!
Address: 78 Bellarine Hwy, Queenscliff Victoria 3225
Here's how making payment with a Stored Mastercard works:
When making your booking, proceed to the payment page and select to pay with your credit card. Check the option to 'Store this card', fill up a rebate claim form and you'll be all set to receive up to S$100 rebate. Awesome, huh! Get cracking, this deal is only valid till 19 Nov 2017 for travel by 31 May 2018.
BOOK YOUR FLIGHTS TO MELBOURNE NOW!
*With a minimum spend of S$500, and limited to the first 200 bookings.
Day Two: Mornington Peninsula
Rise and shine! After a quick breakfast, drive to Queenscliff Harbour to a board a 40-minute Searoad ferry cruise that will take you from Bellarine to Mornington. Enjoy the sea breeze and, if you're lucky, get to spot some dolphins along the way!
Travel Cheat Sheet Tip: Searoad ferries accept rental cars onboard too, so don't worry about having to leave your vehicle behind. Besides, you'll need it to continue on your adventure around Victoria!
For the rest of the morning, head to the Enchanted Adventure Garden for some outdoor fun! Navigate your way through more than 50 aerial obstacles, as well as whizz around treetop canopies on log suspension bridges, rope swings and other insanely fun rope courses. My favourite was definitely getting to zipline from canopy to canopy… the exhilaration of "flying" through the air certainly took my breath away.
With 5 levels of difficulty, as well as a separate course targeted at kids of height under 135cm, this place offers great fun for all ages! Oh, don't forget to go on the tube slides; trust me, you won't regret it!
Address: 55 Purves Road, Arthurs Seat
If you don't fancy having lunch at the Enchanted Garden's Cafe, take a short drive to either Laneway Espresso or Green Olive at Red Hill to satiate your hunger. Afterwhich, move on to Sunnyridge Strawberry Farm for some fruit picking!
Strawberry picking is available daily – simply pay the entry fee, grab a punnet (container) and start filling it with strawberries! Have your fruit fresh (give it a little rinse first), or bring them back and dip them in some melted chocolate for a decadent treat.
Address: 244 Shands Rd, Main Ridge Victoria 3928
Travel Cheat Sheet Tip: Don't forget that you'll be charged if you pick too many strawberries and cannot completely close your punnet (I learned this the hard way), so don't go overboard with the picking. Parents do take special care and look out for your little ones; you'll be surprised at how fast those tiny hands can go!
Your accommodation today will be at Big4 Mornington Peninsula Holiday Park, which is a 30-minute drive up north. Again, you'll be able to pick from a wide range of accommodation options to suit your needs. Have dinner at a nearby restaurant or get some groceries for a cookout before settling in for the night.
Address:  2 Robinsons Rd, Frankston South Victoria 3199
Day Three: Phillip Island
You'll be exploring Phillip Island today! It takes about an hour's drive to get there, so do have a heavy breakfast before hitting the road. First stop: a Chocolate Factory, which is the pinnacle of every child's dreams! At The Phillip Island Chocolate Factory, you'll get to see the world's LARGEST chocolate waterfall amongst other scrumptious displays and exhibits.
You can even make your own chocolate creation and sample sweet treats to your heart's delight. Don't underestimate the amount of time you'll end up spending here; I spent at least two hours there trying to decide on  what kind of chocolate to get (and eventually ended up buying an entire basket's worth).
Address: 930 Phillip Island Rd, Newhaven Victoria 3925
After a sugar-filled morning, head over to Rhyll Trout and Bush Tucker Farm to try your hand at trout fishing! Rhyll's offers a uniquely Aussie experience of rainbow trout fishing in the comforts of an indoor rainforest pool or outdoor lake. Never gone fishing before? Worry not, for there are friendly instructors around to guide you along!
Rhyll's also holds a "Biggest Trout Competition" every year, with a $500 cash reward offered to the person who catches the biggest trout of the year! How exciting is that? Unfortunately, I don't have any talent in fishing, but perhaps you would fare better? Good luck!
Address: 30 Rhyll-Newhaven Road, Rhyll, Victoria 3923
Travel Cheat Sheet Tip: Make use of the free barbecue facilities at the farm to grill your catch; it doesn't get any fresher than this! If you're not quite sure how to go about doing this, simply enlist the help of the onsite staff and they'll help to clean and grill your fish for free.
As night falls, make your way to see the Penguin Parade, which is one of Phillip Island's top attractions. Watch adorable little penguins emerge at dusk and make their way across the beach to their homes. If you would like to listen to additional Ranger commentary, pick the Penguin Plus option when booking your tickets.
Address: 1019 Ventnor Rd, Summerlands 3922
Travel Cheat Sheet Tip: The penguins start arriving once dusk falls, so make sure to come a little earlier to make sure you get a good viewing spot! Access doors to the viewing areas will open approximately 1 hour prior to estimated penguin arrival time.
For tonight's accommodation, we'll be trying something different – but we promise that it'll be great fun for the whole family! Spend the night glamping at Cowes Caravan Park, which is just a convenient 12-minute drive from the Penguin Parade. Here, you can enjoy direct access to the beach and spectacular views of Westernport Bay. All the tents at this Caravan Park are fully equipped with the usual creature comforts, allowing you to stay close to the wilderness without having to let go of modern luxury – the best of both worlds, really.
Address: 164 Church Street, Cowes VIC 3922
Day Four: Phillip Island and Yarra Valley
You'll be leaving Phillip Island for Yarra Valley today! Have brunch at a nearby café before driving over to The Nobbies Centre. Sign the whole family up for a coastal wildlife cruise, where you'll be able to get up close and personal with plenty of adorable seals at Seal Rocks, Australia's largest fur seal colony!
After you're done with the cruise, choose to embark on a virtual adventure to The Antarctic, where you and your kids could marvel at Antarctic wildlife and take part in multiple hands-on activities.
Address: 1320 Ventnor Rd, Summerlands VIC 3922, Australia
This one is for all train enthusiasts out there, especially the little Thomas the Tank Engine fans! Puffing Billy is a steam locomotive that takes you through the spectacular Dandenong Ranges and pristine temperate rainforests. One unique feature of this train ride is that you're allowed to dangle your legs over the side of the carriage! So let your legs hang loose, admire the beautiful view and take in deep breaths of the fresh air as Puffing Billy chugs along. Don't forget to capture awesome photos as the train crosses over the historic monbulk Creek Testle Bridge. My family and I really enjoyed this one – 'twas truly a ride of a lifetime!
Travel Cheat Sheet Tip: Do note that Puffing Billy tickets tend to sell out very quickly. Luckily for us, we made an advanced booking for our tickets online a few weeks prior to our trip. We witnessed some families being turned away after trying to buy tickets at the counter, so do book your tickets early just in case!  
After the thrilling train journey, take a 40-minute ride up to Rayner's Orchard for more fruit picking fun! Depending on which season you visit, Rayner's Orchard offers a variety of fruit for picking; take your pick from apples and oranges to stone fruit like peaches and apricots, as well as kiwis, lemons and limes!
We took the tractor tour, which brought us around the farm. The tour even concluded with some delicious peach pie at the farm café. I definitely recommend having a slice before continuing on your journey!
Address: 60 Schoolhouse Road, Woori Yallock, 3139 Victoria
After a long day, check into Yering Gorge Cottage for the night. This absolutely gorgeous accommodation was certainly my favourite out of all the other accommodation options. These self-contained villas are quietly tucked away in the nature reserve. Here, you can take a break from the city life and retreat into nature. Plus, get a chance to view wild kangaroos during sunset, which is a perfect treat for you and your family!
Address: 215 Victoria Road, Yering, 3770
Day Five: Yarra Valley and Dandenong Ranges
For the last day of your adventure, why not try horseriding across the lush Yarra Valley pastures with Chum Creek Horse-riding and Huts? There really is no better way to take in the scenic sights. Booking is essential, so don't forget to do that before your trip.
Horse-riding is unfortunately only available for guests above 16 years of age so, if you're travelling with younger ones, make a trip to Yarra Valley Chocolaterie and Ice Creamery instead. Dig in and help yourselves to the free chocolate and ice cream tastings! While you're there, observe the talented European Chocolatiers at work and visit the incredible showroom that's filled with over 250 different delectable chocolate products.
Address:
Chum Creek Horse-riding and Huts: 221 Heath Rd, Chum Creek VIC 3777
Yarra Valley Chocolaterie and Ice Creamery: 35 Old Healesville Rd, Yarra Glen VIC 3775, Australia
After a morning spend outdoors, enjoy lunch against a sprawling backdrop of vineyards at Oakridge Wines and treat yourself to a glass of Chardonnay before heading to your last stop!
Blue Lotus Water Garden is Australia's largest water garden; being over 50,000 square metres in size, the garden features thousands of beautiful blooms like waterlilies and lotus. There are also many ponds and two lakes located within the garden. Get your cameras ready, for you can even see the largest lily species, the Giant Amazon Lily (Victoria Cruziana), here!
However, as the Blue Lotus Water Garden is only open during the flowering season (usually late December to mid April) you might want to consider going to Healesville Sanctuary instead if you're visiting during the other months!
Healesville Sanctuary is a zoo specialising in native Australian animals. Here, you'll get to see creatures such as emus, dingoes and orange-bellied parrots. My favourite, however, were the adorable little platypuses. Did you know that Healesville Sanctuary is the first zoo in the world to have an interactive Platypus show? Go on and seize the novel chance to meet these cute creatures face-to-face!
Address:
Blue Lotus Water Garden: 2628 Warburton Hwy, Yarra Junction, Victoria
Healesville Sanctuary: Badger Creek Rd, Healesville Victoria
Travel Cheat Sheet Tip: Kids get FREE admission to Healesville Sanctuary on weekends, so timing your visit properly can actually save you quite a bit!
Once you're done, drive back to the airport or back to Melbourne to spend the night; my family decided to do the latter before heading back to the airport the next morning. Our adventure may have only lasted 5 days, but each day contained precious memories and amazing experiences that we remember for years to come.
So there you have it, my take on a 5D4N itinerary to exploring the gorgeous surrounds beyond Melbourne. Should you require more assistance in planning your itinerary, remember to check out the Visit Melbourne website to kickstart your journey. If you thought your vacation within Melbourne was awesome enough, wait till you immerse in the sights and sounds beyond the coastal capital!
And if you can't wait to have some precious bonding time with your family in Melbourne,
score flights from just S$373 with ZUJI
and get set for an awesome holiday!
That's not all, you'd be thrilled to know that you can also enjoy:
Up to S$100 rebate on flight+package bookings

Up to S$100 rebate* when you pay with a Stored Mastercard
Book from now to 19 Nov 2017 for travel up to  31 May 2018; a fantastic family holiday awaits!
For first-hand information about ZUJI's upcoming deals and promotions, simply subscribe to their mailing list right here and have them delivered right to your doorstep: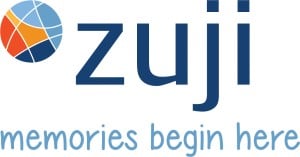 Thank you for your subscription.
By subscribing to ZUJI's mailing list, you will:
Be the FIRST to know about flash sales and exclusive airfares/promotions

Receive hints about flash sale timings – every minute counts!

Have first-hand information about ZUJI special promotions
So the next time you're in Melbourne, don't just stay in the city; venture out and discover what else Victoria has in store! For more trip inspiration, stay tuned to the next installment of the 'ZUJI Keeps It Real' series. Pack your bags and get going!
---
Brought to you by ZUJI and Visit Victoria.