South Australia is Australia's most arid state. That said, it is also home to no less than 3,800 kilometres of coastline, vast wine regions and gorgeous beaches. All those places are located in the very south of the state, though, around Adelaide, its capital city, and along the coast. A couple-hour drive north from anywhere in South Australia will bring you to the outback—a place where red sand, rock formations and mountains ranges extend beyond a horizon vibrating from the heat.
With a couple of exceptions, most of South Australia's major attractions are in the very southern regions of the state, as you will see in the following list of 10 top destinations in South Australia.
1. Flinders Ranges National Park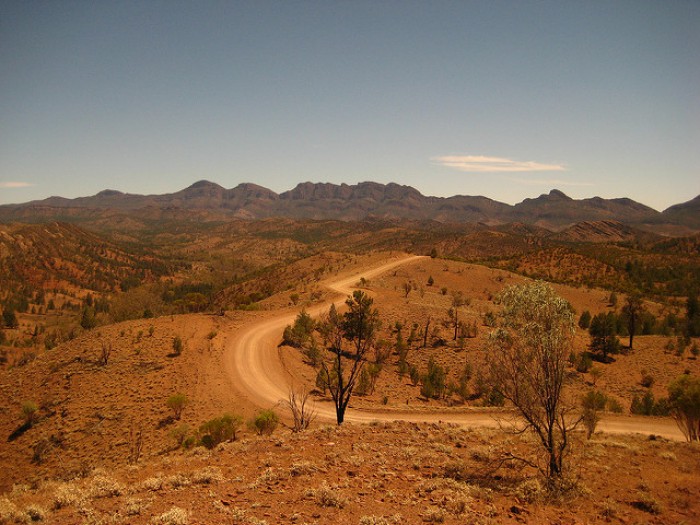 Image credit: Michael
Arguably one of the most impressive national parks in Australia—and that says a lot—Flinders Ranges National Park is a place of tall mountain ranges, arid plains, dried up riverbeds, Aboriginal heritage and huge numbers of classic Australian wildlife, from kangaroos and emus to brightly coloured parrots.
Also read: Top 10 Majestic National Parks in Australia
2. Adelaide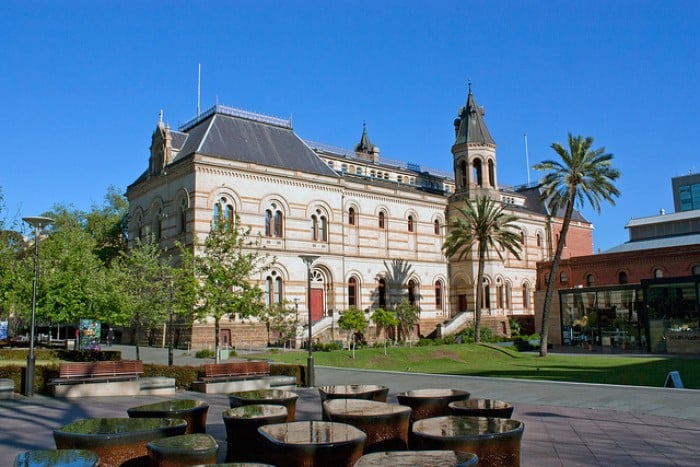 Image credit: Rexness
Laid-back Adelaide is a city of parks, wide streets and a lively and energetic atmosphere. It is dotted with historic buildings and fantastic museums and flanked by hills in the east and beaches in the west. Unlike Perth, Sydney and Melbourne, Adelaide wasn't founded as a convict settlement and therefore not built by criminals. It prides itself for its history of freedom.
3. Nullarbor Plain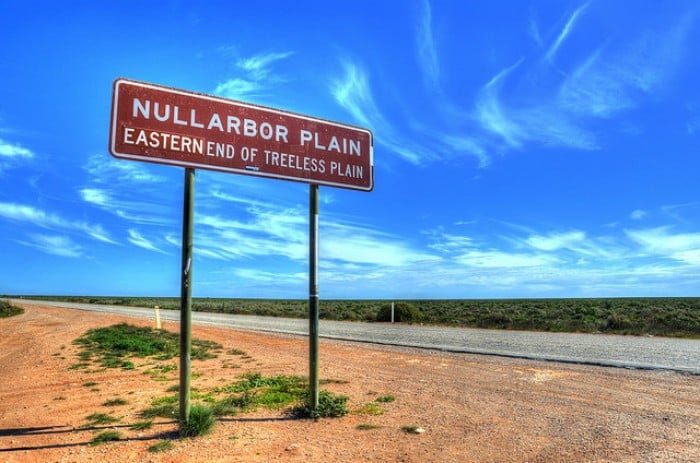 Image credit: Chris Fithall
An absolutely enormous semi-arid plain in the southwestern corner of the state, squeezed between the colossal cliffs in the Great Australian Bight and the Great Victoria Desert, the Nullarbor Plain is the largest limestone karst landscape in the world. Covering an incredible 200,000 square kilometres, the plain is crossed by only one road and one railroad, both offering remote journeys of epic proportions.
Also read: Top 10 Scenic Road Trips in Australia
4. Barossa Valley
Image credit: Graeme Churchard
The Barossa Valley, one of the world's finest wine regions, lies only a two-hour drive outside of Adelaide. This vineyard-dotted region is home to more than eighty wineries, rolling hills, spectacular panoramic views and award-winning restaurants. It's the perfect day trip from South Australia's capital.
5. Port Lincoln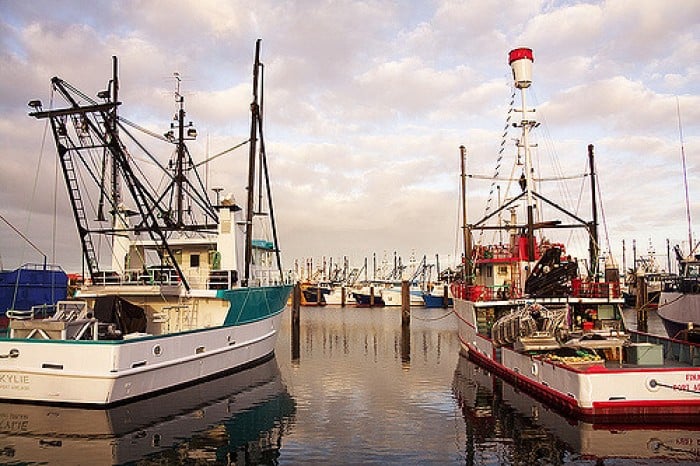 Image credit: ccdoh1
Port Lincoln is on the coast of the Eyre Peninsula, which is sometimes referred to as the 'seafood frontier' of Australia. Many fine seafood restaurants are found all over the area, including Port Lincoln. However, what brings most visitors to this coastal town is its shark-infested waters. This is arguably the best place in Australia – or the world for that matter – to go shark cage diving, which is a fantastic and safe way to get up close to great white sharks. Additionally, you also want to go swim with sea lions or fish for bluefin tuna.
6. Fleurieu Peninsula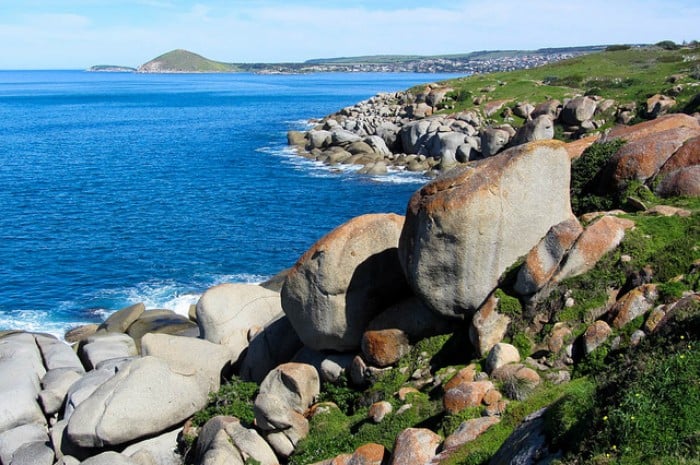 Image credit: Jocelyn Kinghorn
A relatively short drive from Adelaide, the Fleurieu Peninsula summarises the best that South Australia has to offer. There are fantastic beaches suitable for both surfing and swimming, impressive coastal cliffs, pretty historic villages and the world-renowned McLaren Vale, a huge wine valley that is famed for its Shiraz.
7. Coorong National Park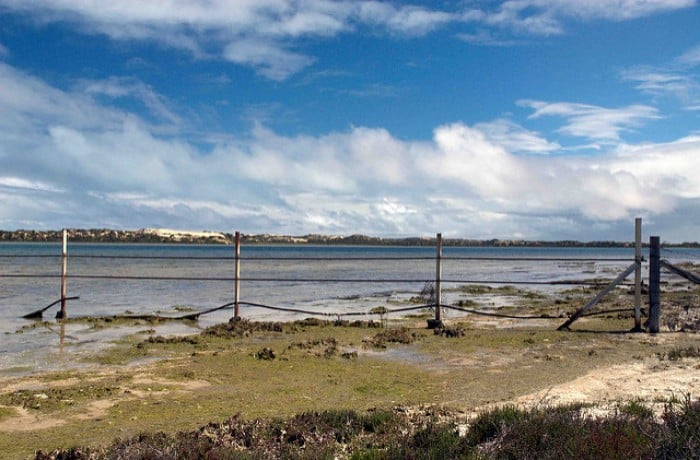 Image credit: ECO IMAGES PTY LTD
The 130 kilometre-long Coorong is a region on the South Australian southeastern coast. It includes the mouth of the mighty Murray River and is made up of lagoons, inlets and lakes, salt flats, and sand dunes and beaches. This is a less-visited destination, making it ideal for people who want a quiet vacation—and excellent place to go for head-clearing walks on the beach, or to go fishing, canoeing, bird watching and off-road driving.
8. Coffin Bay
Image credit: Robyn Jay
Coffin Bay is famous for two things: oysters and beaches. Located at the southern tip of the Eyre Peninsula, Coffin Bay offers astonishing views of white sandy beaches, expansive bays, picturesque waterways, sailboats bobbing in the calm ocean and long sand dunes. A rather quiet destination, it makes for the perfect beach getaway.
9. Kangaroo Island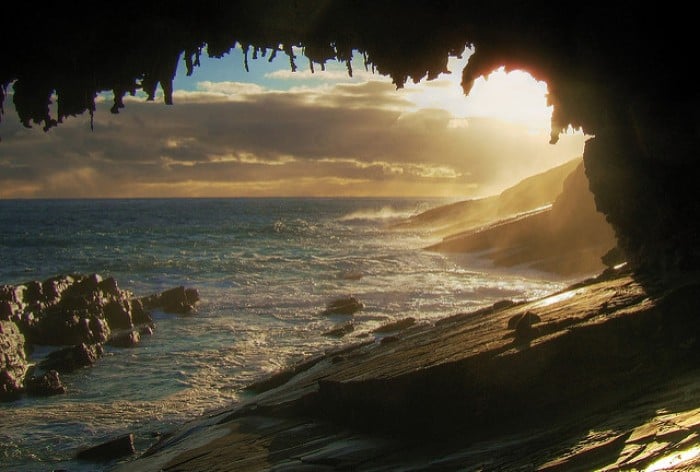 Image credit: Peter
Australia's third-largest island after Tasmania and Melville Island, Kangaroo Island features pristine wilderness areas, abundant wildlife and fun activities a short ferry ride from the South Australian mainland. The perfect place for a day trip, it is home to beautiful coastal scenery, rolling hills and bushlands.
10. Coober Pedy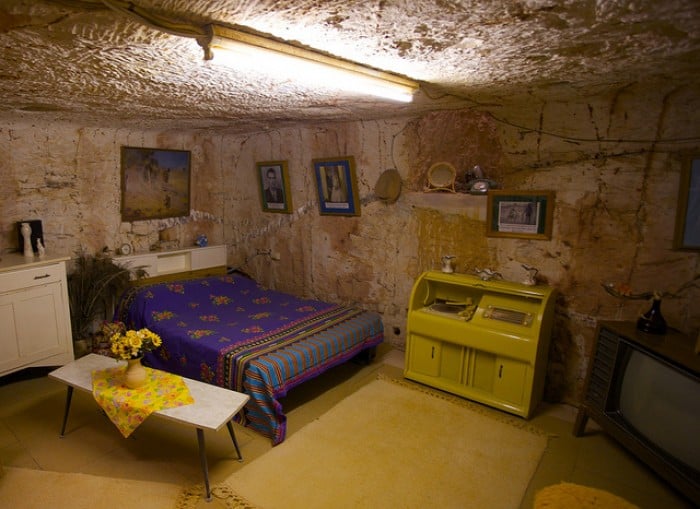 Image credit: Benjamin Jakabek
Coober Pedy is one of the world's unique towns. Situated in the heart of the outback in the far north of South Australia, this town is almost entirely underground. To escape the blistering desert heat, the town's inhabitants have sought refuge in underground dwellings—there are churches, shops, houses and even hotels below ground level. Additionally, Coober Pedy is renowned for its precious opals. It is the self-proclaimed 'Opal Capital of the World', a title that's most likely not far from the truth.
Also read: Amazing Day Hikes in Southeastern Australia