Before airplanes and automobiles, rail transport was an easy and cheap mode of transport for those who could not afford private and expensive vehicles in the past.
According to entertainment site Lifehack, although trains operate on a technology that dates back to almost over 150 years ago, they are still considered an essential mode of transportation for people around the world.
Other than it being a cheap mode of transport for long distance travels, trains provide travellers with a different kind of experience.
Also read: 15 Spectacular Landscapes In The World to Visit
Take a train ride from Warsaw, Poland to Berlin, Germany and you will discover many pretty sights along the way. Why not grab a book along the journey too so that as you read, your tranquil experience is enhanced by the scenic views of lush, green hills and clear, blue skies.
Alternatively, take a relaxing train ride along the Canadian Rockies Railway in Canada and admire the majestic mountains covered in snow. There are definitely more things to do in Canada than just see a hockey game.
If you are a person who can appreciate pretty picturesque landscapes, then trains are the best way for you to travel, according to Lifehack.
15 of the earth's most scenic train routes have been selected by Lifehack. Here's a sneak peek at what they look like.
1. The Flam Railway, Norway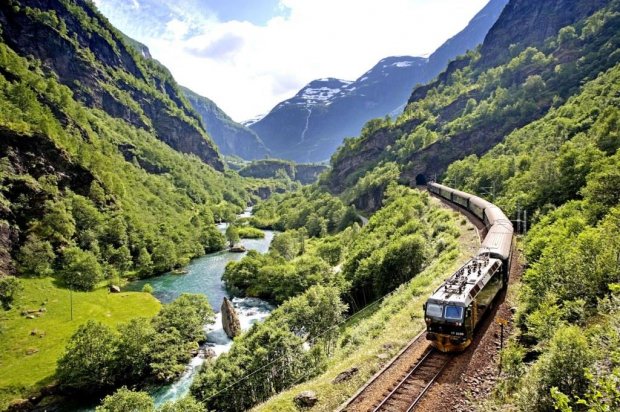 Image credits: visitflam.com
The Flam Railway is only about 55 minutes long but it really is among the most beautiful you'll ever see. Passengers can see lush green landscapes, Nordic farmhouses, waterfalls and big mountain ranges. It's about as much as you can conceivably squeeze into an hour long train ride.
Also read: Be Charmed by the Dual Cascade of Latefossen Waterfall
2. Canadian Rockies Railway, Canada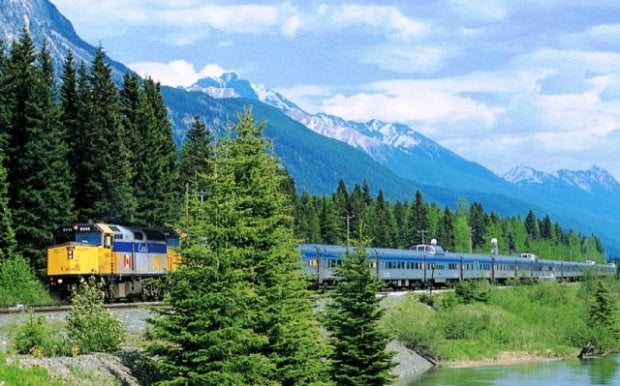 Image credits: takeatrainride.blogspot.com
Canada has some of the harshest environments in North America but they are also the nicest to look at. For the price of a used car (S$2,146 to S$9,366), you can take a 7-day trip from Vancouver to Toronto and see the best landscapes that Canada has to offer. Accommodations include a heated seat on a luxury railroad, a spectacular view of Jasper (Canada's largest national park), Yoho National Park, and the Columbian ice fields.
Also read: 5 Places to See Fall Foliage in Canada
3. Trans Siberian Railroad, Russia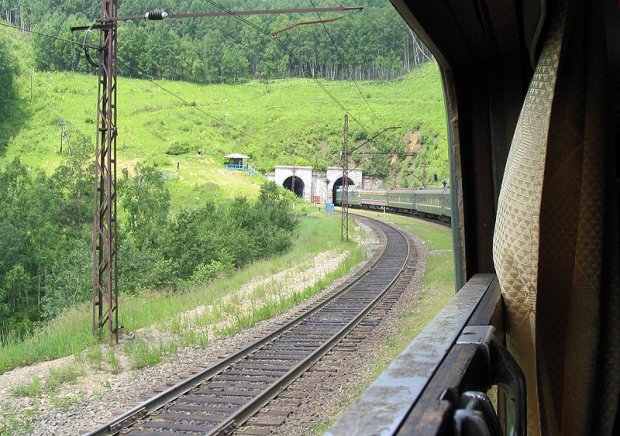 Image credits: InvictaHOG
The track is 6,000 miles long and will take a long time for passengers to ride from end to end. In that time, you'll get to experience pretty much all of the landscapes of northern Asia because the railroad doesn't just go through Russia but also through parts of China and Mongolia. First class will cost you a couple of thousand dollars but if you don't mind mixing it up with the locals, you can ride for cheaper.
4. Glacier Express, Switzerland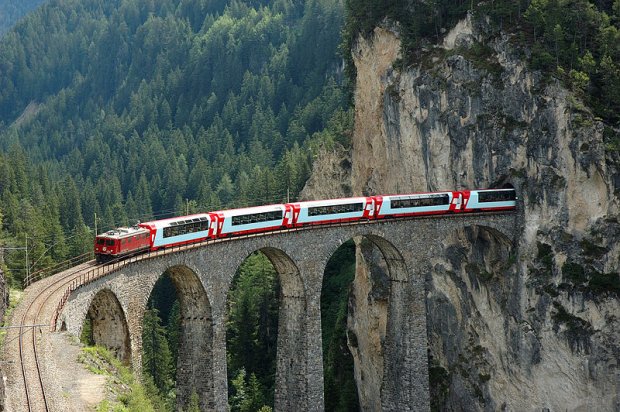 Image credits: Champer
The train ride takes 7 hours in total. While you are on the train, you will become intimately familiar with the iconic Alps. This train passes through 91 tunnels and 291 bridges as it twists and turns through the mountains. It's a one of a kind experience.
Also read: Swiss Bucket List: Switzerland Destinations with Best Views
5. Cusco to Machu Picchu, Peru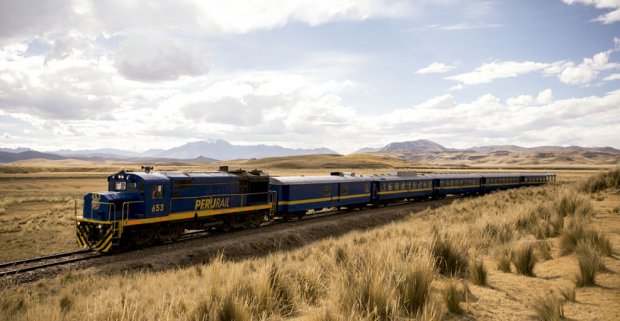 Image credits: perurail.com
Machu Picchu is the famous site of the Inca Ruins and the train ride there can be spectacular. There are actually a number of railways that make this journey. They range from cheap and functional to expensive and luxurious. It doesn't really matter which one you take because you get the scenery either way. You will see the Urumbamba River, big fields filled with animals, and it all is the foreground to a wondrous mountain range in the background.
Also read: Unknown Secrets Behind the 5 Great Wonders of the World
6. The Royal Scotsman, Scotland
Image credits: iangardiner.com
Much like the Canadian Rockies Railroad above, this one will cost you approximately one arm and one leg. You can pay an average of SGD2,556 per day to enjoy the Royal Scotsman but it's worth it. This is because you get food prepared by world class chefs, do things like whiskey tasting and salmon fishing, and of course enjoy the raw Scottish landscape. The train journey is a slideshow of beauty and truly one of the most unforgettable experiences you can have on wheels.
Also read: Spellbound by Scotland
7. The Palace on Wheels, India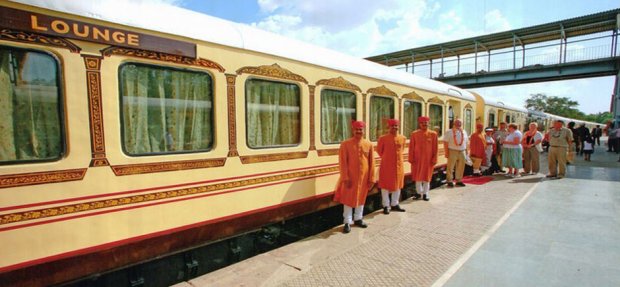 Image credits: indianluxurytrains.com
India has a reputation for their brutal train rides but some train rides can be an experience like no other. One such train is The Palace on Wheels which will take you through the desert to the Taj Mahal with stops at the lake palace of Udaipar and Jaisalmer where you can ride camels on a desert safari if you want. It costs a handsome amount of around SGD2,556 for basic packages but there are also other ways to appreciate the wonder of the Indian landscape.
Also read: 10 Interesting Sightings in India
8. The Blue Train, South Africa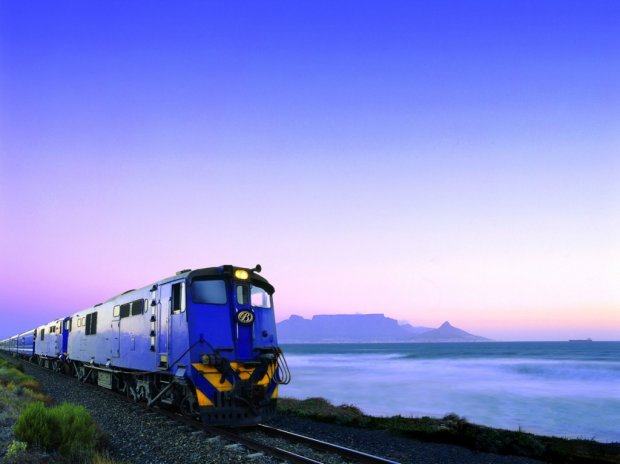 Image credits: travelworldnews.com
Africa is known for its endless wilderness, vast deserts, and dangerous wildlife. You could always go on a safari and brave the elements or you could sell your car and take The Blue Train. Its cheapest package is SGD2,556 but you'll be treated to marble floors, butlers, and the unimaginably scenery that only Africa can provide. You'll see wildlife, mountains, plains, and pretty much all the other best parts of Africa.
9. The Coastal Classic Train, Alaska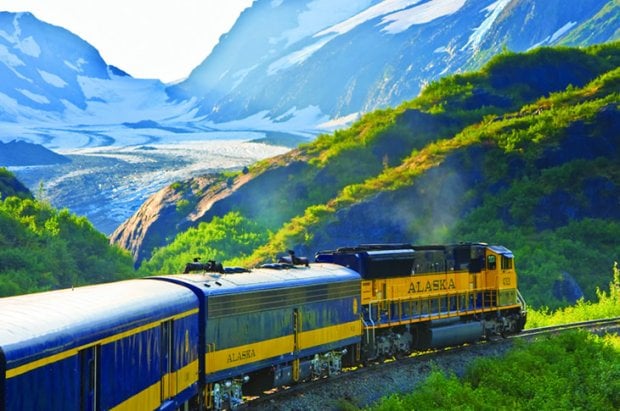 Image credits: alaskarailroad.com
The Coastal Classic Train features a most classic view of the Alaskan wilderness along with its craggy mountain peaks, ice blue waters. If you go during the right time of year, you can also catch its vibrant green landscapes. You'll also see a glacier and if you're lucky you may see some wildlife such as the beluga whale. It's only a four hour trip but we've no doubt you can grab a thousand pictures anyway.
10. The Ghan, Australia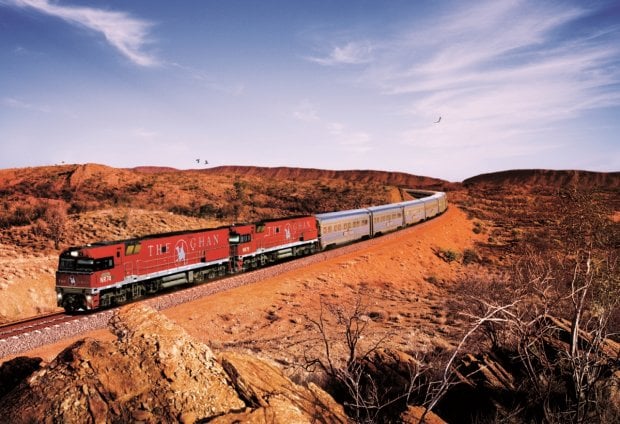 Image credits: flavorverse.com
The Ghan runs from the south of the continent to the north so you'll transverse the entire continent in just a couple of days. During your trip you'll see the legendary Australian outback including the Katherine Gorge, Flinders ranges, Alice Springs, and of course hundreds of miles of untamed Australian wilderness. It is slightly expensive at SGD1,592 but it is worth it for what you get to see.
Also read: Which of These Places in Australia Would You Visit? We're Not Judging
11. The Sky Train, Tibet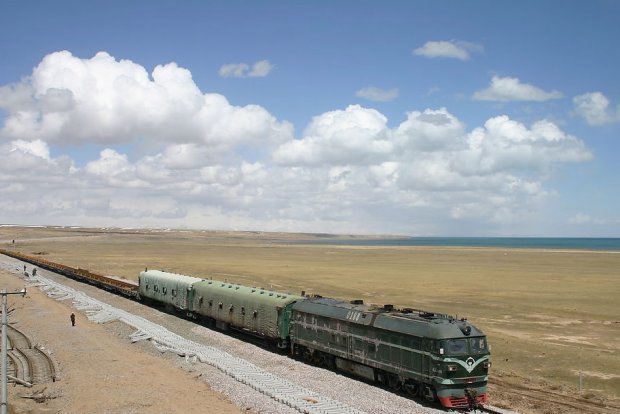 Image credits: tibettour.org
The reason for the train's name is that it spends most of its journey over 4,000 miles above sea level. It's one of the cheaper trains on the list with the average price being around SGD237 but don't let the price fool you. You'll be riding at the top of the mountains where you can see the vast landscapes around you.
12. Talyllyn Railway, Wales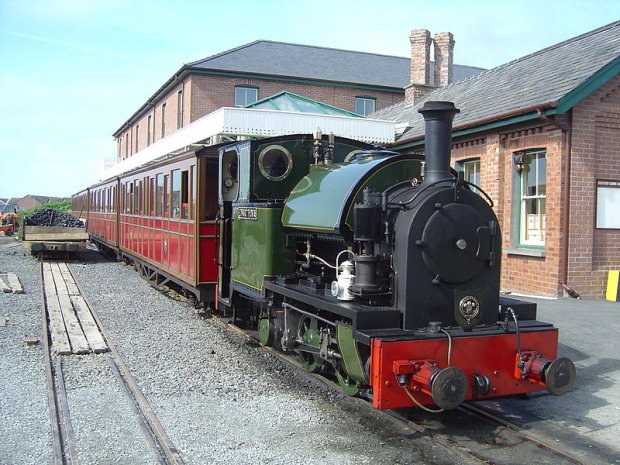 Image credits: Optimist on the run
The Talyllyn Railway has a measly 14.5 mile track. It runs through Fathew Valley which is a small grassy paradise in Wales. While the scenery is fantastic, this is one instance where the train itself is also pretty iconic. It was the train that inspired Thomas the Tank Engine.
13. The Grand Canyon Railway, Arizona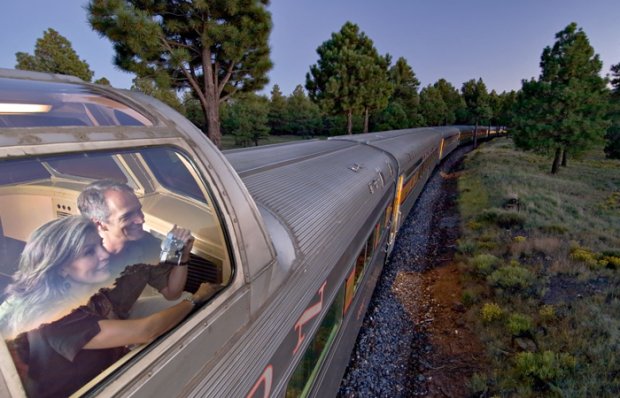 Image credits: thetrain.com
Have you ever wanted to see the Grand Canyon but the prospect of riding down in a donkey not your cup of tea? Why not try the Grand Canyon Railway. It runs through 130 miles (round trip) of the harsh and wondrous Arizona desert and eventually ends up at the south rim of the Grand Canyon. If you're down for the rugged Arizona landscape followed up by one of the natural wonders of the world, then this is the railway to take.
Also read: Grand Canyon – of Wonders and Inspiration
14. Douro Line, Portugal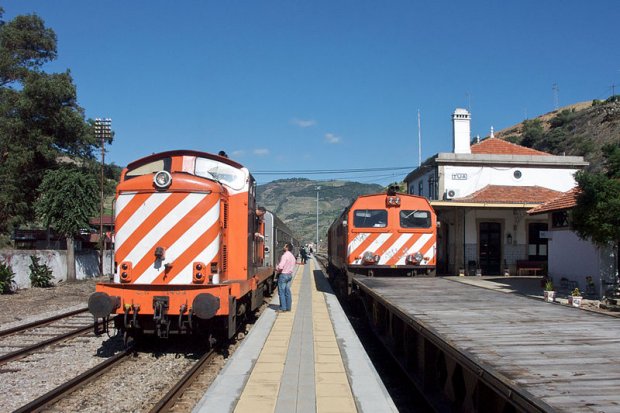 Image credits: Nuno Morão
Enjoy the historic landscapes of Portugal along with its amazing Douro River. The trip crosses 30 bridges and passes under 26 tunnels as it winds its way around the Douro River from Porto to Pocinho. Along the way you'll find picturesque views of the river valley and it'll even make stops as old style train stations so you can check those out too. It's best to ride between early spring and late summer when the almond trees are in bloom.
15. Rhine Valley Line, Germany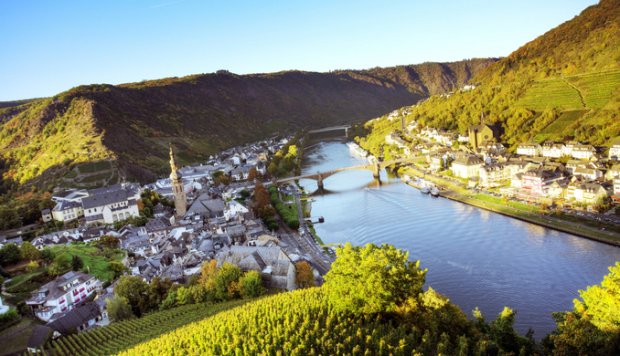 Image credits: germanrailpasses.com
If you're a fan of old school architecture, you'll love this train route. On the Rhine Valley Line you'll see Germanic castles from centuries ago and almost perfect towns and villages that seem to bring the past to life. If you get the Eurail Pass, you can switch from trains to riverboats that are also operated by the Rhine Line.
Also read: 5 Places You Cannot Miss in Germany
Remember, do not forget to bring your camera if you take a trip to these destinations!
Contributed by AsiaOne.