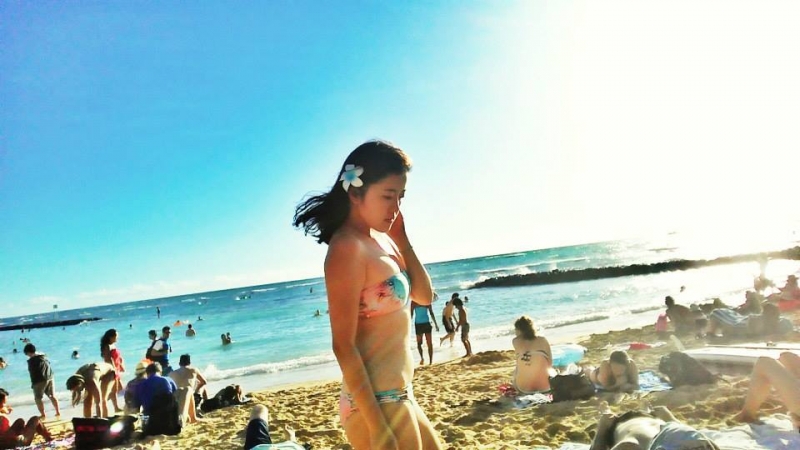 Think of Hawaii and you picture vast stretches of sand, turquoise coloured waters, lovely ladies with hula skirts and flowers in their hair, the gentle ocean breeze caressing your face and breathtaking geological formations.
Situated in the middle of the Pacific Ocean, Hawaii's known for being a honeymoon destination. It is far away, expensive to get to, and costly to live on. Being in paradise is never cheap, but if you plan it right, you don't need to break the bank or skip this gem entirely due to cost concerns.
Here are eight money-saving tips to help you see Hawaii on a budget:
1. Budget that flight and time the trip right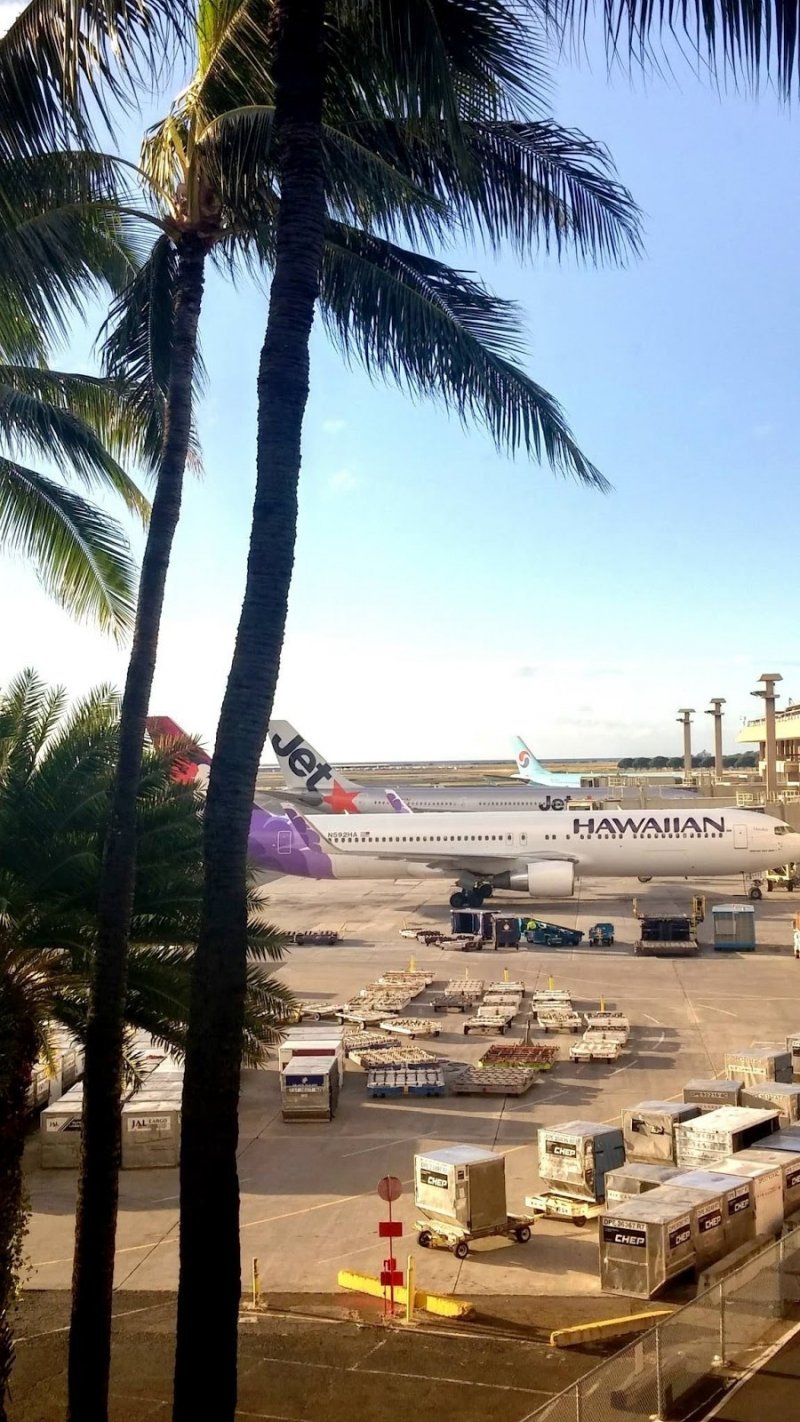 Flying to Hawaii, one of the world's most isolated archipelagos, is already a huge expense. However, you have the chance to shave off hundreds off your flights. 
If you're flying in from Asia, chances are, your flight will most probably land in Honolulu, the capital of Hawaii. The good news is that affordable options are now available, as budget airlines such as Scoot, AirAsia and Jetstar now fly to Honolulu. Stick it out and bring along your own food, drinks, entertainment and sleep gear on board.

If budget airlines are not your thing, use flight comparison sites to find the most cost-efficient flights. You can decide whether it's worth going for a cheaper option despite longer layovers or more connections. 

I personally avoid flying on budget airlines for trips longer than seven hours. Instead, I opted for an affordable flight on a full-fledged airline, but with an 18-hour transit in Seoul. Fortunately, Seoul Incheon's Airport is one of the best in the world and I had no trouble keeping myself fully entertained.
Also, it is also important to time your trip right. Avoid peak seasons and keep a lookout for discounted flights and rooms. The best time to visit would be end-January, February, May, September and October. Bonus: February is the season to see humpback whales and September is the time for the Aloha Festivals, a cultural showcase aimed at sharing and preserving the traditions of the islands. 
2. Forget fancy hotels and head straight for Airbnb or hostels
If you associate Hawaii with luxurious five-star hotels where you can have a romantic rendezvous with your other half, that is simply because the movies have done an excellent job of highlighting Hawaii as an expensive honeymoon destination.   

The good news is that you don't have to be sitting on the edge of a fancy balcony by Waikiki Beach and sipping your Coconut Mojito to enjoy Hawaii. There are plenty of cheaper options available, especially with the influx of backpackers and budget-tight students on holiday. 

I scored a room on Airbnb for just $35 per night. It was cosy, safe, rather clean and well-located in the district of Ala Moana where I could easily catch a bus to famous tourist spots.
If you prefer a more interactive experience, where you can mingle with fellow travellers and ask the receptionist for travel tips, hostels are your best bet. Staying in a hostel dorm can go as low as $30 per night.
If you still prefer to stay in a hotel, consider staying away from the beach altogether, because hotels away from the ocean are much, much cheaper. If you absolutely must stay in a hotel by the beach, do ask for hotel rooms on the lower floors or those that do not have sea views. The hotels on the upper floors are much more expensive. Besides, in hotels with limited rooms with "garden" or "mountain" views, chances are, you'll be upgraded to an ocean view room anyway.
3. DIY your meals or get them at food trucks
Food in Hawaii has a bad reputation for being insanely expensive, just like accommodation, but that doesn't mean there isn't a way to save on that aspect.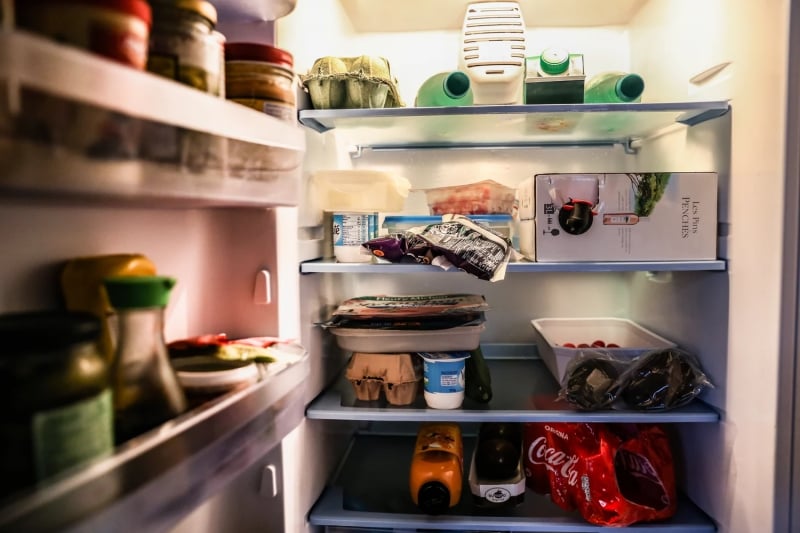 Supermarkets should be your best friend in a developed beach city such as Honolulu. On your first day, make sure grocery shopping at Walmart or Target is on your itinerary. Even if you don't plan to cook, stock up on breakfast, lunch and snacks that you can pack to go. After all, you'll likely spend your entire day sightseeing or engaged in physical activities so you need all the energy you can get.

Shopping Tip: Costco has the cheapest groceries. Some easy-to-pack food for lunch or a day out in the wilderness include sandwiches and the signature Hawaiian Poke.

As for eating out, the resort areas typically have higher than average prices, but if you want to hang out somewhere touristy, you can always opt for the casual burger, tacos and fast food restaurants. More reasonably priced places are located away from the resort areas and into local towns.
Lastly, never pass up on food trucks, a phenomenon of which Hawaii has become a trendsetter. Serving all types of food from Mexican, Puerto Rican, fusion, seafood or classic Hawaiian, these food trucks are not only affordable but also where you would usually find the best food.
4. Kiss island hopping goodbye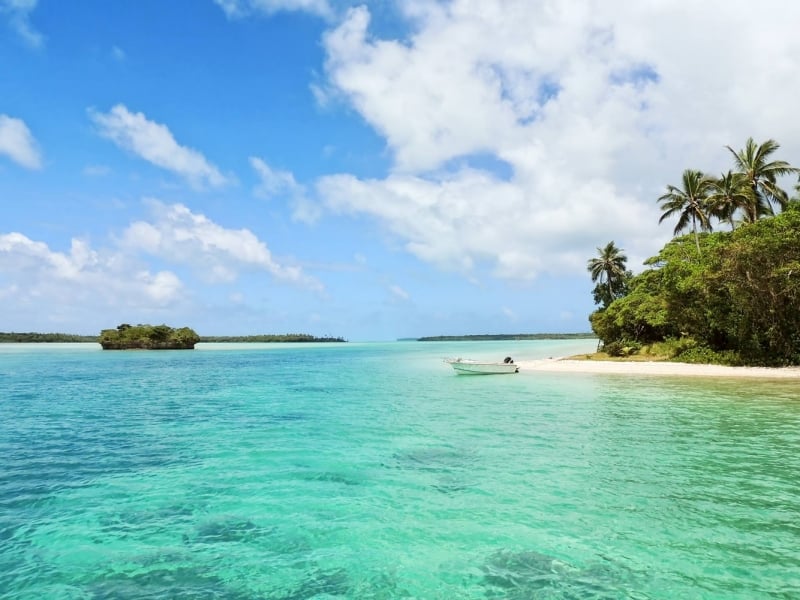 Hawaii boasts many unique islands that are diverse, quintessentially beautiful and full of breathtaking geographical formations. Each has something different to offer which makes island hopping very tempting. After all, Maui boasts Hawaii's highest peak, The Big Island has Kilauea, one of the world's most active volcanoes, and Kau'ai's stunning landscape is home to the gorgeous Waimea Canyon.
However, if your priority is to save as much money as possible, you will have to let that FOMO go. Sticking to one island will ensure that you do not spend extra on transportation or guided tours. In this case, Honolulu on the island of O'ahu definitely makes the most sense. Developed and the most visited among the islands, Honolulu is also cheap and accessible. While it has become quite touristy, there are still hidden gems.

Perhaps the other islands should be saved for your next trip to Hawaii with a bigger budget?
5. Take the public buses to get around
If you're travelling on a budget, your best bet to getting around the island cheaply and easily is by using the island's O'ahu's local bus service "TheBus". It costs $2.50 a trip, and you can transfer twice on the same ticket, which means you can pretty much travel anywhere at that price. You can also get a four-day unlimited pass, which can be purchased from any ABC store in Waikiki, for $25. 

The downside is that rides sometimes take longer than you expect due to waiting times. This, however, can be mitigated by checking bus schedules on the website and planning your schedule for the day.
If you are only visiting the touristy spots, you can also give Waikiki Trolley Bus a try. It runs several different lines and offers the chance to hop on and off at multiple stops and attractions. The cheapest would be the pink line, which is $2 for a ride each way.
6.  Enjoy the various free activities on the island
Now, when it comes to itinerary planning for your Honolulu trip, it's imperative that you include activities that don't cost a cent. Free does not mean that you'll miss out on experiencing the culture and beauty of Hawaii. 

These are some free attractions to visit: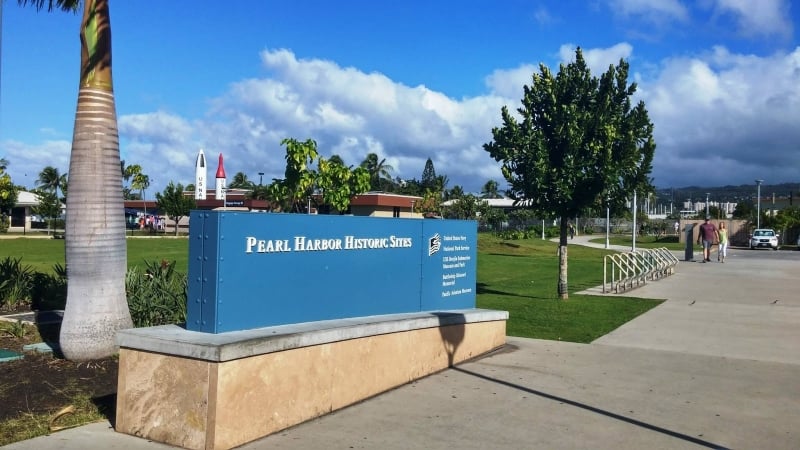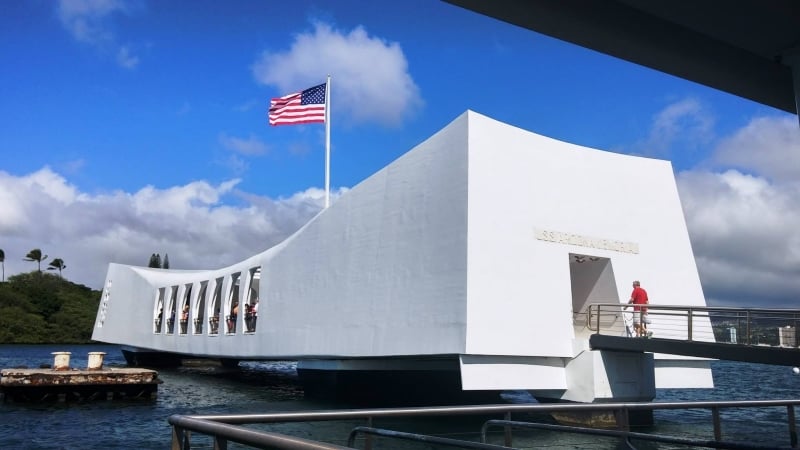 If you're a history buff, visit the historic sites of Pearl Harbour. Thousands of men died in Hawaii on 7 Dec 1941 defending and protecting Hawaii from the Japanese bombings, and you can honour them here.
Also make sure you visit the USS Arizona Memorial, where you catch a ferry out to the main spot where the attacks took place in 1941. Make sure you head there really early to avoid the crowds, and also because there are only 1,300 free tickets for this site and they usually get sold out by mid-morning. 
The world-famous Waikiki Beach is also free to enter. Grab your swimwear and beach mat, slap on the sunblock and spend the afternoon lazing by the beach as you marvel at surfers catching the waves. You can also fly a kite or walk along Waikiki's Kapiolani Park, where you can watch activities such as soccer games, craft fairs and music performances.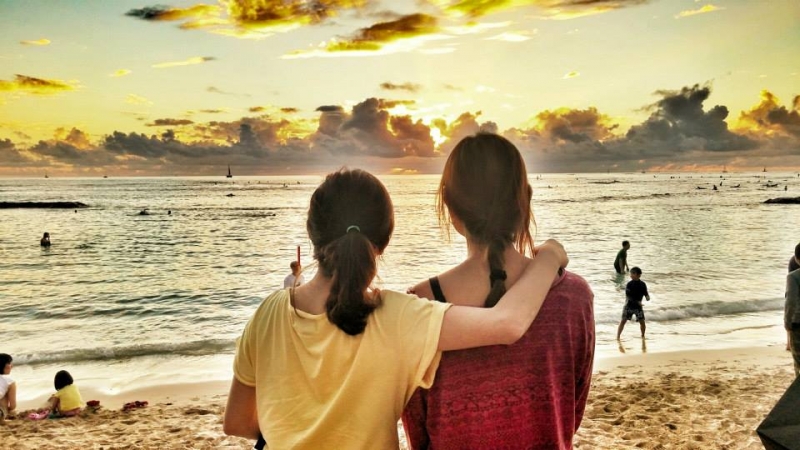 Consider planning a picnic on the beach while catching the beautiful sunset. This makes a memorable and affordable evening activity.
Every Friday, Hilton Hawaiian Village at Waikiki Beach puts on a free firework show. Start your weekend in Hawaii with a bang – quite literally. The display typically starts at 7:45pm and lasts for about 10 minutes. The fireworks aren't visible from every spot on Waikiki Beach so make sure you choose the right camping spot.
Looking for an urbanised, chill spot? Ala Moana Shopping Center would be a great fit with its open-air design where you can feel the ocean breeze while strolling the central hallways or sitting down with a cup of latte. Shopping aside, the mall also offers free daily live hula shows and other performances!
7. Go forth and uncover the beauties of nature
You'll be elated to know that the picture-perfect landscapes of Honolulu are mostly free to enjoy and can be accessed at a low price.
First up, Honolulu's abundant hiking trails are undisputedly one of the cheapest ways to see Hawaii's wonders of nature.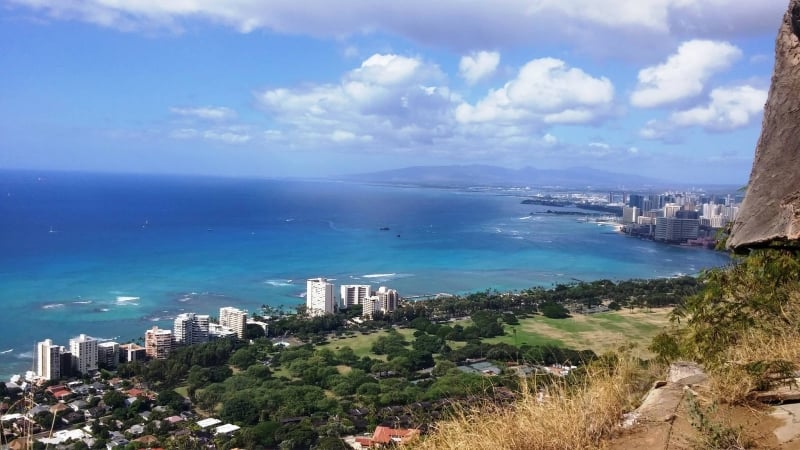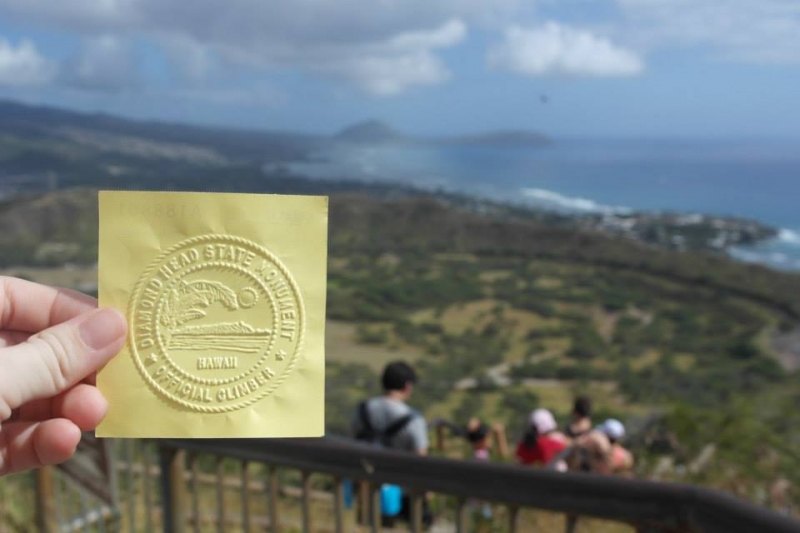 If you're in the city, visit the Diamond Head State Monument. Hiking to the summit reveals spectacular views of the Pacific Ocean, the crater and the 300,000-year-old Diamond Head Crater. The climb takes about 30 minutes to an hour, depending on your fitness level and how crowded it is. The entrance fee is only $1, and if you want an official climber certificate, it is an additional $2.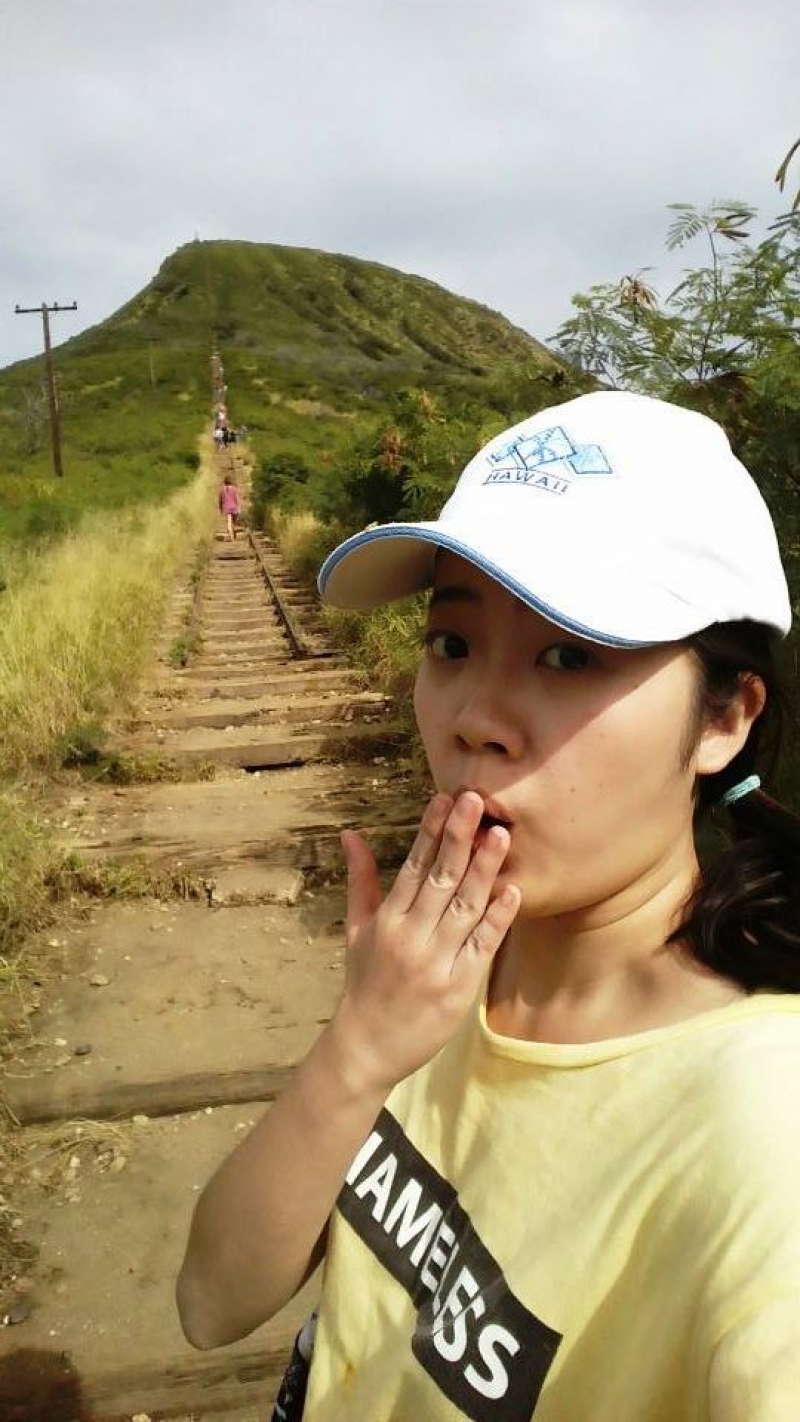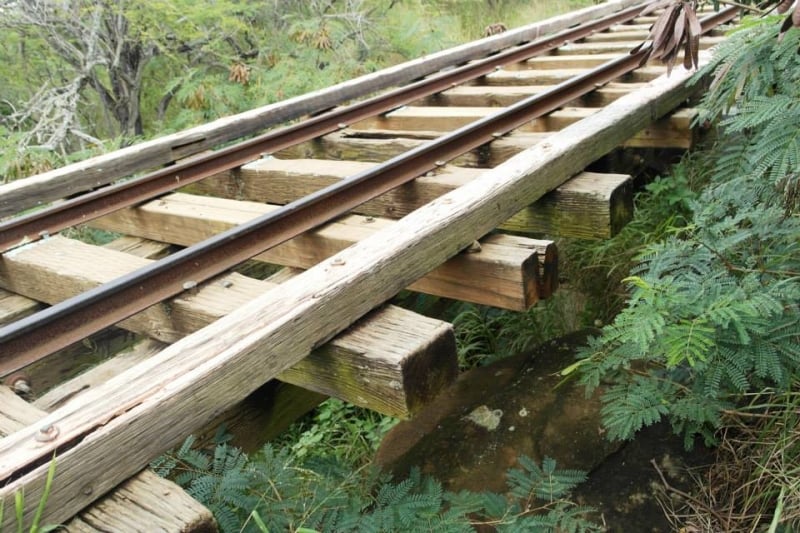 If you don't mind taking a one-hour bus ride a bit further from the city, the Koko Head Trail proves to be a greater challenge. It is absolutely free but the catch is that you have to climb what is dubbed as the "Stairway to Heaven". We're talking 1,048 torturous steps and even a steep suspension bridge that resembles railway tracks. It is no wonder this trail has earned its name as the toughest hike in O'ahu.

But when you make it through, you'll be rewarded with a panoramic view!
Stay on in the area, because one of O'ahu's most pristine bays is nearby: Hanauma Bay. A marine embayment formed within a tuff ring, here you can either hike to the top for a bird's eye view or go snorkelling in the clear blue waters and spot turtles and dory fishes.
This attraction is not free, though. Park entrance fees cost $7.50. To save on gear and locker rental, you can get your snorkel gear from ABC Stores (read below) at only $6. If you're with a friend, take turns to snorkel while looking after your personal belongings.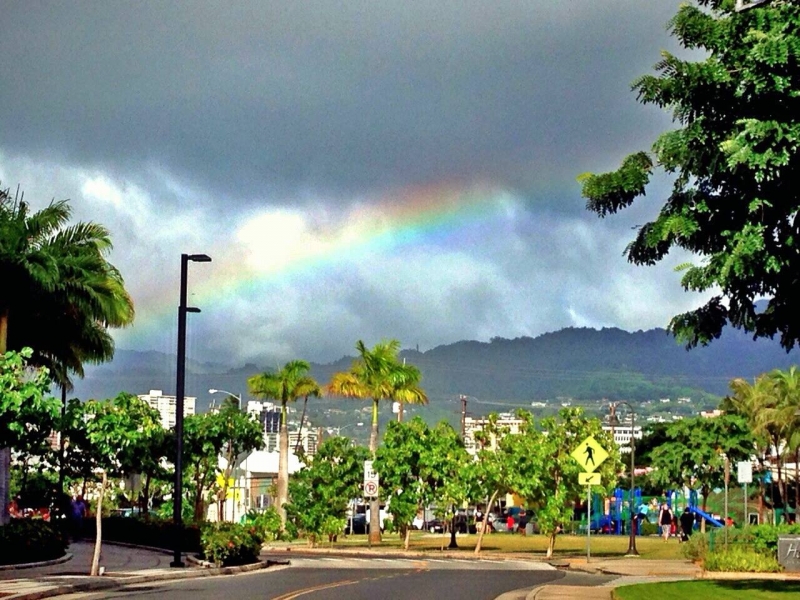 Lastly, look up to the skies and you'll catch rainbows every now and then! Rainbows in Hawaii are a dime a dozen, which has conveniently earned Hawaii the title of the "Rainbow State". In fact, rainbows happen so much that ancient Hawaiians believe that rainbows are a path for celestial beings to cross from heaven to earth.
 8. Unleash the smart shopaholic in you
You should never leave the United States, the land of consumerism and amazing shopping discounts, without indulging in it – even if you're on a budget. Fortunately, Hawaii's reputation for being a shopping haven precedes itself.

Eager to bring back reasonably priced trinkets from this gorgeous island for your loved ones? ABC Stores carry everything from food, drinks and alcohol to sunscreen, toiletries and souvenirs. They are literally everywhere, at every turn of the corner. In fact, there are 88 of such stores on O'ahu and 44 of them alone in Waikiki.

Shopping tip: Save your ABC receipts. If they total up to $100, you get a free gift. It may be something small such as a souvenir mug or calendar, but it can become that emergency souvenir for someone back home.
And don't forget about factory outlets, the most value-for-money place for getting branded items. Located 30 minutes from Honolulu is the Waikele Premium Outlets, the only such factory outlet store on the island of O'ahu. A return shuttle bus to the outlet cost about US$15.

Shopping tip: There are several ways to get shopping vouchers. 
Download and print the shopping vouchers/deals from the website before you go.

Upon landing in Honolulu, head to the tourist information stands and look for the flyers advertising the outlets. It will offer you another set of discount vouchers, and either a shopping bag or free luggage tag. You can also find a complex map of where the shops are located.

Your shuttle bus will offer you yet another set of vouchers/deals.
Armed with your gazillion vouchers, maps and shopping list, it's time to hit the stores!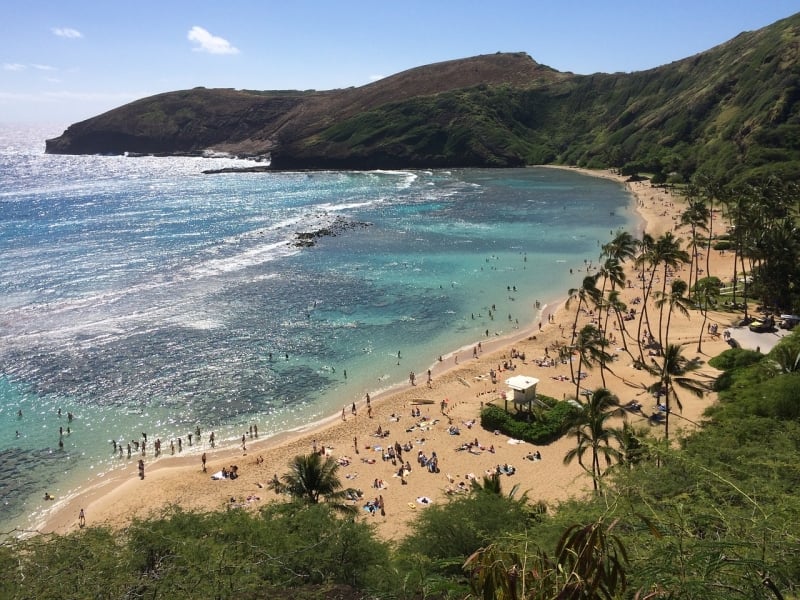 Ultimately, when it comes to budget travelling, the key is to prioritize where you want to spend the bulk of your money. Are you a foodie in search of tasting the best cuisines, a shopper on the lookout for the best deals, or the adventurous looking to get lost in nature?
Armed with these money-saving tips, it's time to plan that trip to Hawaii on a shoestring budget!
Also read: Why You Seriously Have to Consider Hawaii For Your Next Trip