New York City has long been a familiar backdrop in music, pop-culture, movies and even musicals. Hailed as one of the top tourist destinations in the world, you don't even need to visit the Big Apple to be able to recognise its iconic landmarks. Dazzling neon lights and giant billboards? Must be Times Square. Green lady holding a torch? The Statue of Liberty!

But with so many films and shows depicting the life of a New Yorker to the rest of the world, can we really believe all that we've seen on screen? Is there more to New York City than the brilliant lights of Broadway and streets peppered with hot dog stands?
Alicia Keys once said: "In New York, concrete jungle where dreams are made of, there's nothing you can't do." But can we really take her word for it? Read on to uncover the true nature of the celebrated Empire State!
Expectation: Everything is glitz and glamour, it's New York!
Whenever you talk about the United States, places like San Francisco, Las Vegas, Los Angeles…and most definitely New York tend to surface. For a city that is so frequently in the spotlight, you'd expect streets to be clean and buildings to be well-maintained.
Reality: Behind that facade, things remain grimy
New York's subway system is famous for being incredibly well-connected…and for being notoriously unreliable and dirty. Furthermore, the city has been ranked the dirtiest city in America this year. But perhaps this is what makes New York so special, with all of its chaos and mayhem. Don't get a shock when you see rats and roaches scurrying across your path!
Expectation: New York = Manhattan
All the major tourist attractions are in Manhattan. Statue of Liberty, Central Park, Empire State Building, Times Square, Rockefeller Center, One World Trade Center…the list goes on and on! What else is there to do in New York?
Reality: New York = Manhattan, Brooklyn, Queens, Staten Island, and the Bronx
One of the biggest mistakes that visitors make when going to New York is staying within Manhattan. Why not venture outside of the usual tourist destinations and see what else New York has to offer? There is plenty that the other four boroughs have to offer as well!
Expectation: You'd stay in midtown Manhattan to be close to all the action
It's the place to see (and be seen), right? Besides, it'll be convenient staying in the heart of New York City. All the attractions will be close by!
Reality: Unless you're willing to splurge, you might have to reconsider your choice of accommodation
With the budget hotels in midtown averaging USD250 (~S$336) to USD350 (~S$470) per night, one can only imagine what a normal hotel charges there! Why not venture outside of Manhattan and stay in Brooklyn or Queens? Prices are lower and you'll still be able to reach midtown by subway within half an hour – that's fast by New York City standards!
Expectation: Times Square is the soul of New York City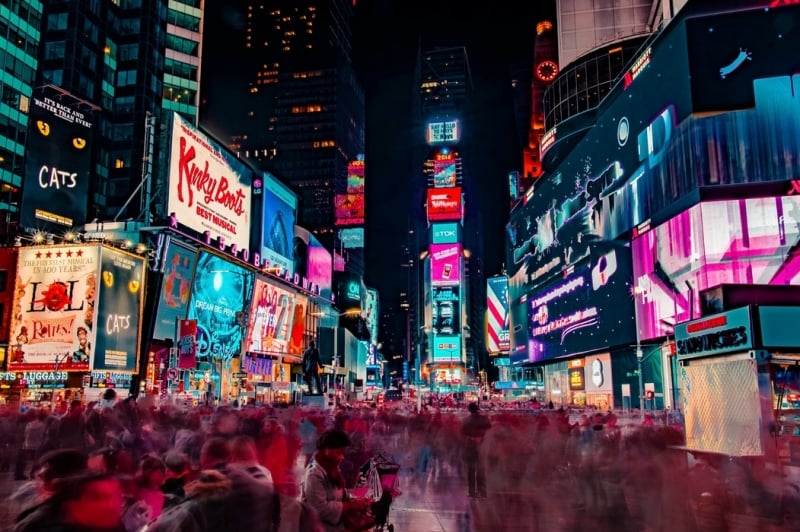 Bright lights, neon sign boards and iconic buildings – most people will be able to recognize New York City's Times Square, even if they haven't visited it themselves. This is the image that represents the Big Apple all around the world! After all, can you really say you've been to New York if you didn't take a picture at Times Square? Besides, what better represents New York's vibrant culture than this?
Reality: There's so much more to see and do!
Times Square is perpetually jam-packed with thousands of tourists each day. Want to take that Instagram shot? Be prepared to get photobombed. Most New Yorkers will also tell you that it's a place for tourist traps.
Don't get us wrong! Times Square is worth visiting at least once in your lifetime, but don't think that it's all New York has to offer. Why not check out The Empire State building for a bird's eye view of the city? Or visit the American Natural History Museum where the movie 'Night at the Museum' was shot? And definitely don't miss out The High Line, a historic train line refurbished as an urban park!
Expectation: Central Park is perfect for a leisurely stroll…
What more can you ask for? Walking hand in hand with your significant other, enjoying the lush flora and fauna that the park has to offer while taking in the crisp fresh air. It's almost too good to be true!
Reality: Only if your idea of leisure includes jostling with other tourists!
In a city that welcomed 62.8 million tourists in 2017, it's no wonder that every tourist attraction is chock-full of people!
If you're looking to enjoy the peace and tranquillity of an urban park, why not drop by the less famous Prospect Park? Although albeit smaller than Central Park, the two share the same set of designers and have similar features. For picturesque views of Manhattan, check out Gantry Plaza State Park – perfect for beautiful waterfront shots.
Just remember, New York City has more than 30,000 acres of parks. Just because Central Park is the biggest and most famous, doesn't mean it's the only one worth visiting!
Expectation: Hotdogs and pizza all day, every day
Any movie set in New York City will probably show the characters wolfing down a hot dog or pizza at some point. In fact, there's nothing more American then a frankfurter doused in ketchup, mustard and relish or a stringy cheesy pizza fresh from the oven (although burgers come close!) But is this truly the pinnacle of New York cuisine…?
Reality: New York is a smorgasbord of food
As a cultural melting pot, New York is more than just your typical American fare. With large populations of Hispanics, Blacks and Asians, it's no wonder that fusion food has become a quintessential part of food in the Big Apple. You'll be able to find anything from Jewish-Japanese to Cuban-Chinese cuisine in the city.
Expectation: Moving to New York means large studio apartments
Watched the TV show Friends and hope to live in a trendy apartment with a bunch of cool and hip roommates? Unless you're willing to fork out $3,500 (~S$4,700) a month, you might have to tweak your expectations a little…
Reality: Regular folks get a tiny one-bedroom apartment
The average rent in Manhattan goes from $2,600 (~S$3,500) to $3,000 (~S$4,030) for a one-bedroom apartment. Yep, you read that right. One-bedroom. If you're a young working adult, Queens or Brooklyn might be more affordable for you. Forget about that high-rise loft or studio apartment, unless you have a huge family inheritance or high-income.\
Also read: 8 Gorgeous Airbnbs in New York City for Every Kind of Traveller
Expectation: It's the city of dreams and you'll score a big gig there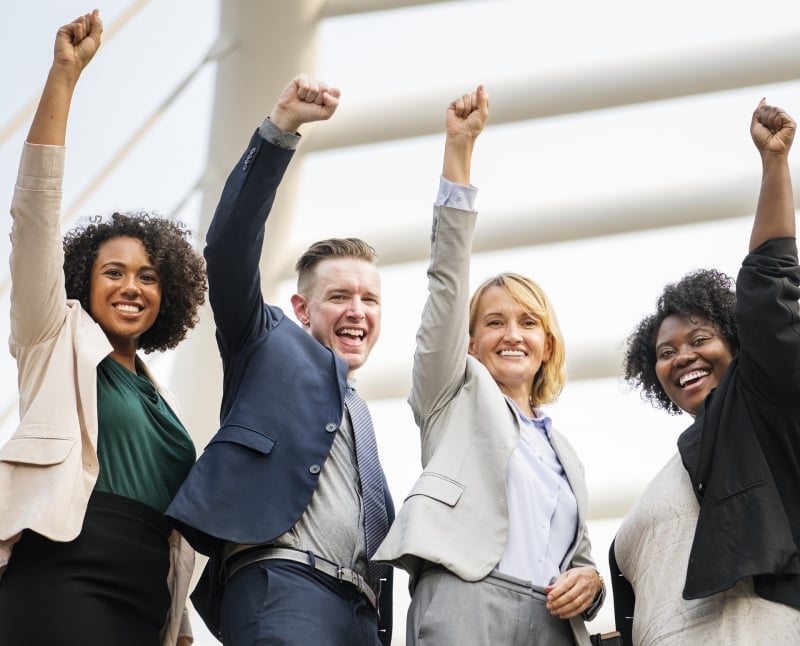 Just like the main protagonist in any Broadway show or movie, you fantasize about getting your big break in this city. When you come to New York, you're bound to get head-hunted.
Reality: It's extremely competitive. Job hunting is hard everywhere!
Although New York City's unemployment rate is at an all-time low this year, it's important to keep in mind that countless other people flock to the Big Apple each year in search of better prospects. There's no easy way about it – New York is competitive and full of people hustling their very hardest to make their dreams a reality. It's that spirit that keeps New Yorkers motivated!
Also read: A First-Timer's Guide to Exploring the Best of New York
With all that's been said, are you ready to plan your next trip to the Empire State? Big-city person or not, it doesn't matter because you'll definitely find something that suits your taste! From architecture to history, it's a place you'll need to visit yourself in order to fully comprehend the madness that is uniquely New York. So don't be afraid – simply put on a comfortable pair of shoes, fill your bag with your bottle and snacks, and get to exploring the five boroughs of New York City!