With a setting so perfect for idyll living, life in the Maldives is stripped down to bare simplicity. The weather is almost always picture perfect, with bright sunny, cool breezy nights, warm balmy mornings, and stunning iridescent sunsets. The typical way to indulge in these environs is at one of the many resorts around the country, where most resorts occupy their own island.
These are divided into dive resorts, which are designed primarily for divers; holiday resorts, catering to families with a full complement of facilities; and luxury resorts, with an attention to detail that honeymooners and the jet set will expect. Another Maldivian classic is the overwater bungalow, built on stilts directly above a lagoon. While these look fabulous and sound appealing, they may offer less privacy, are more distant from resort facilities, and are more affected by stormy weather.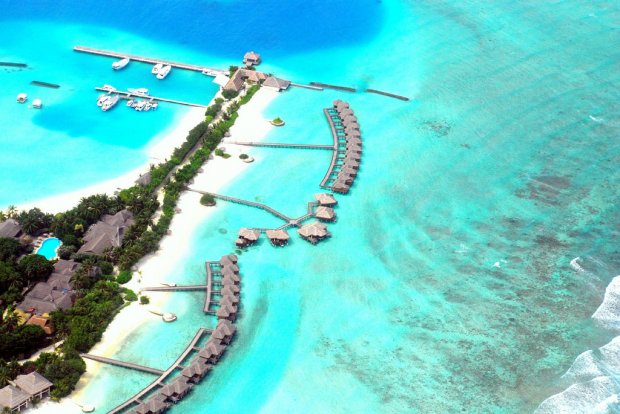 Choosing your resort
The atolls of the Maldives are spread out over roughly 90,000 square kilometres, making this one of the most dispersed countries in the world in geographic terms. Hence, when considering where to go, factor in transport time and costs from the airport (in Malé) – the more far-flung resorts generally require an expensive seaplane transfer and travellers may have to stay overnight at the airport on the way.
On the upside, the further away you are from the capital, the more peaceful the islands and the better the diving is. Another point to note is that many resorts, especially smaller dive resorts, cater largely to a single nationality or language. While most resorts welcome any nationality and have some English-speaking staff on hand, you may feel excluded from any evening entertainment and have problems such as in diving, if you don't speak the "local" lingo.
Also read: Vaadhoo Island, Maldives: the Sea of Stars

Malé, the capital of Maldives
The modern, mercantile capital of Malé stands in stark contrast to the Maldives' resort islands. The city occupies the tiny Malé Island (and three more around it), crowded with motorbikes, bustling with business people, hawkers and crisply uniformed school children.
Brightly coloured with tall and thin buildings and the surrounding turquoise water, this is the economic, political, and cultural centre of the Maldives, which few people take time to see. However, this city is pleasantly quirky, and offers an insight and taste of Maldivian life, to encounter what makes Maldivians tick and meet them on an footing; local markets and the fish market are worth visiting.
Boduthakurufaanu Magu is the main street of the city, set on the northern waterfront and home to banks and most government buildings. Roughly in the middle of this street is Jumhooree Maidan, or Republic Square, a useful reference point with a tall flagpole visible from far away.
Maldivian Cuisine
A day or two in Malé is a good opportunity to sample authentic Maldivian cuisine, which is less common in the resorts. Maldivian food revolves largely around fish (mas), in particular tuna (kandu mas), and draws heavily from Sri Lankan and South Indian traditions. Dishes are often spicy and flavoured with coconut, but use very few vegetables.
A traditional meal consists of rice, a clear fish broth called garudhiya and side dishes of lime, chili and onions. Curries known as riha are also popular and the rice is often supplemented with roshi, unleavened bread akin to Indian roti, and papadhu, the Maldivian version of crispy Indian poppadums.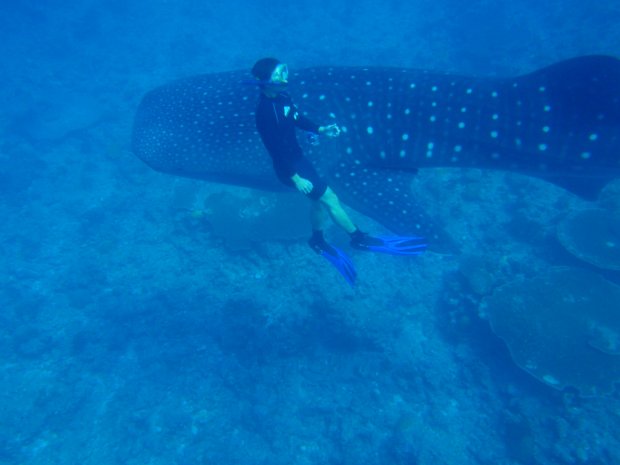 Dive or snorkel to discover the Maldives' verdant marine life.
Also read: Travel Notes: Solo Backpacking in Maldives

Thinking of heading up to Maldives already? Start searching for that perfect holiday package and travel deal now!