Maldives has long been one of the top beach destinations in the world due to its exclusive island appeal.
In the past, those who wish to visit Maldives were limited to resorts advertised on travel agencies. Nowadays, a wide variety of picks are available at your fingertips – you can choose to stay on a quiet island and soak in its rustic charm or be in the midst of the hustle and bustle of a touristy resort.
However, with so many options come challenges too. How do you choose a resort that best meets your needs and preferences? To help first-time visitors make this critical decision, here are five important things to consider when choosing which resort to stay in.
1. Cost
Price is obviously one obvious factor to consider. Contrary to popular belief, besides the high-end water bungalows, Maldives has resorts that fit all budgets! There are even accommodations available for backpackers on a tight budget. The backpacker-style guestrooms are located on the five inhabited islands of Maldives –Maafush, Addu City, Thulusdoo, Thulhaadhoo and Isdhoo – you would be immersed in the lifestyle and culture of the locals, if this is what you are after.
Also Read: 6 Tips to Travel Maldives on the Cheap
2. Island features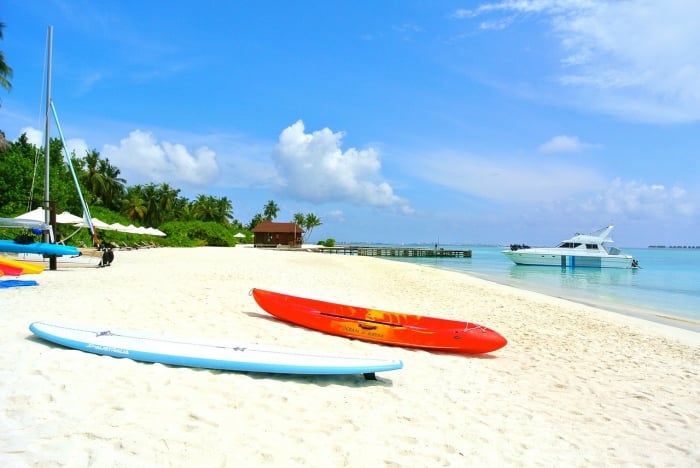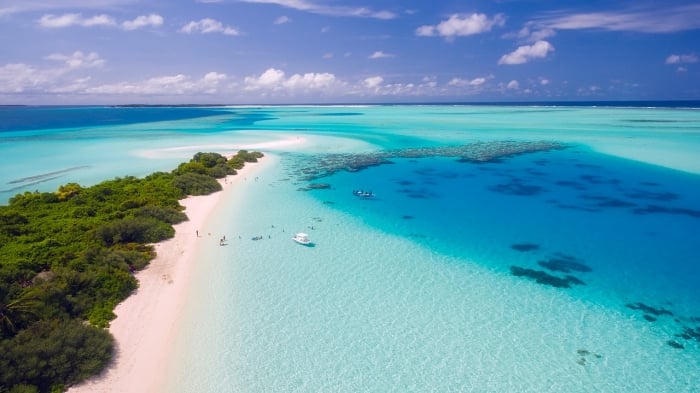 The islands are grouped into 26 atolls or chain of islands. The capital of Maldives is Male which is pronounced as Maaley.
Most first-time visitors do not realise that every resort sits on an island of its own that has a unique geographical shape and form. This means that the facilities and amenities available on the resort island you choose, especially restaurants, are the only ones you will have easy access to during your stay. So do check if the island where your resort sits on has what you need and prefer during your stay.
For example, if you want to snorkel amongst the coral, check that the house reef (the reef that is closest to the island) is near enough to swim to. This is a very important feature to consider if you are a fan of marine life and if snorkelling is your favourite beach activity. Some resorts have calm, crystal clear lagoons that are perfect for swimming and windsurfing but would require a boat trip just to get out to the coral reef. Each snorkelling trip or excursion come at a cost and would easily add to your expenses. If you want to snorkel any time of the day or every day even, then you may want to stay on a resort island that boasts amazing house reefs. The house reefs on such islands are so rich that you can even spot eagle rays, black-tipped reef sharks and hundreds of tropical fishes in varying colours and sizes. I always describe the feeling as akin to being in a giant fish tank. I would like to strongly state here that even non-swimmers would thoroughly enjoy the experience of seeing the teeming marine life as they are visible even in knee-deep waters. I myself have taken many of my family and friends, even those who cannot swim to save their lives or have a water phobia, but they all ended up looking at the fishes underwater for hours!
3. Accessibility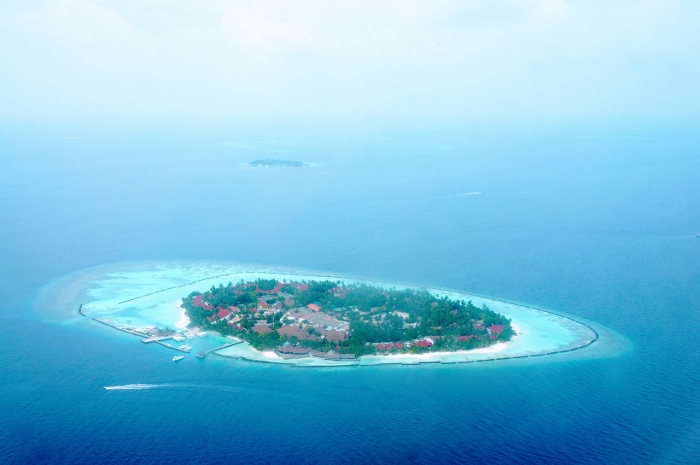 One of the unique experiences of visiting Maldives is that as soon as you arrive at Hulhule airport in Male, your airport transfers are either by boat or seaplane, unless you choose to stay in Male itself of course; but who does that with the hundreds of islands beckoning you?
Depending on the resort you choose, the transfer can be as short as 10 minutes by boat or as long as an hour by seaplane, depending on the distance. Landing at your island resort on a seaplane is an adventure in itself. The journey is no less impressive with aerial views of the atolls and bright blue sea. Do note that if your resort requires a seaplane transfer, you can only fly during daylight so if your flight arrives after dark, you need to stay one night in Male. Take this into account if your flight home is in the wee hours of the morning too. Therefore, do check with your resort on the transfer schedule and ensure you have an accommodation in Male after or before your flight.  
4. Accommodation type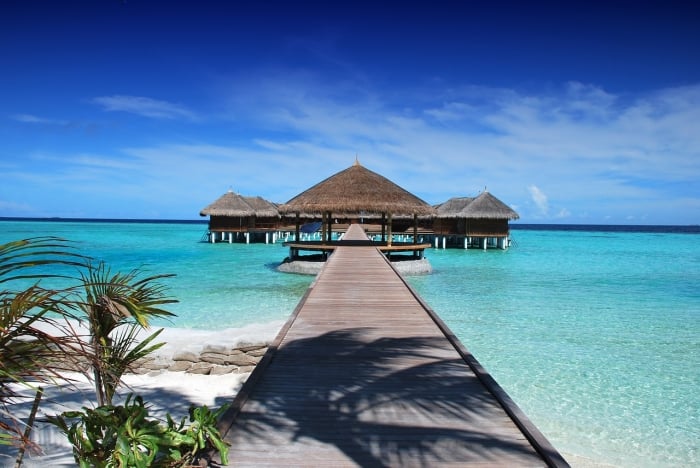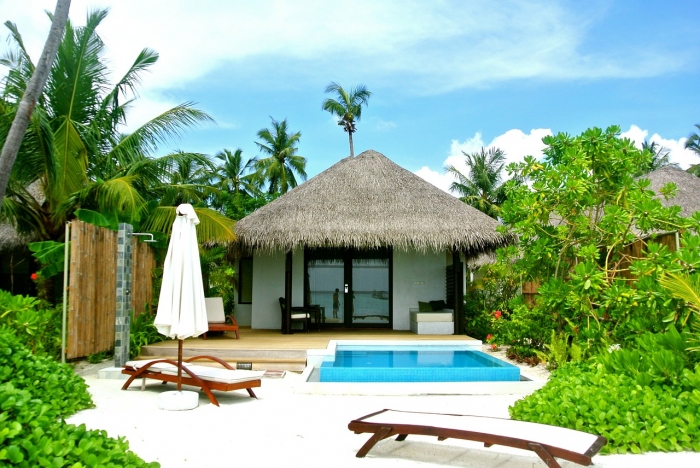 Most of the resorts would have several accommodation types on the island to cater to guests' varying preference. Usually, they would have both water villas that extends out to the open sea as well as bungalows built on the sandy beach, all at varying costs. The accommodations are single or double-storey at most. You will not find high rise buildings on the island resorts. The building in some resorts are terraced while others are detached, single units to allow for more privacy. They differ in price according to the number of rooms, the exact location of the unit and the view it offers – you can opt for sea view or garden view, beachfront or overwater.  The water villas are built on stilts that extend out over the water would, and for obvious reasons it is at the top of the price range.  
5. Meal packages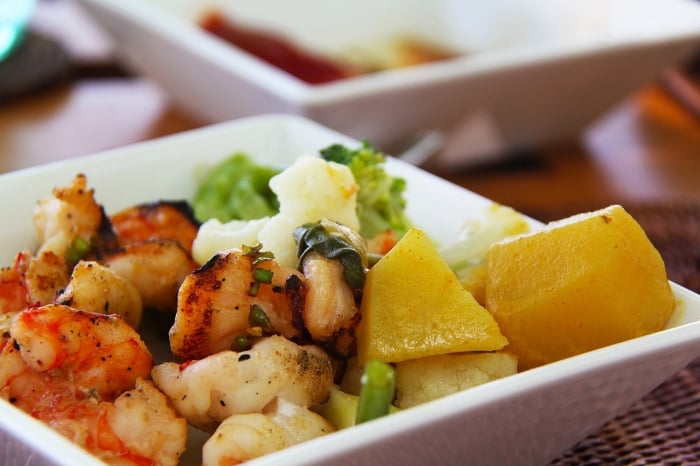 Another important thing to consider is the meal packages offered by the resort. As all amenities and facilities are limited to what is available on the island, the resorts often have several types of meal plans for guests. The three common ones are Bed and Breakfast, Full Board and All-Inclusive. The standard meal plan will include breakfast only. For Full Board, your stay would include the three meals of the day. The All-Inclusive meal plan includes free flow of soft drinks and even alcoholic ones. The meal plans come at additional cost, of course, but they would often work out cheaper than paying for the meals separately because food on the islands are costly and prices are in USD.
With the above in mind when choosing your Maldives resort, you can be assured of making the best possible choice for your trip. With budget airlines flying to Male available, there is no better time to start planning your trip to this paradise.