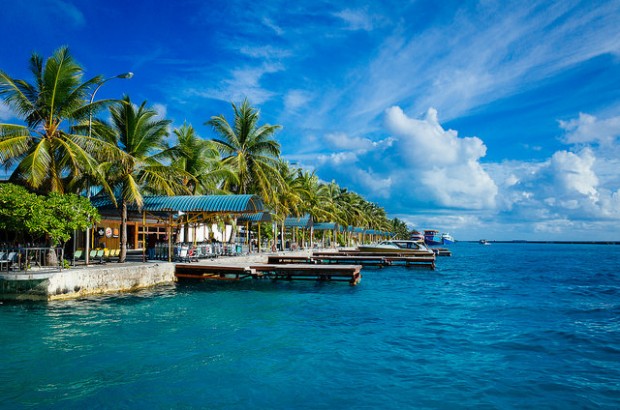 Image credit: Archie Campbell
Maldives is often portrayed as a destination for luxury travel, hence many travellers have the misconception that they need to spend thousands of dollars to have a holiday in Maldives. That is not true. I had a wonderful 3D3N stay in Maldives' Maafushi Island with just SGD 1100, and you can do it for even less!
Here's my secret…
Flight bookings
I cannot emphasise enough how important it is to source for the best air tickets. There are many flight search engines to aid in your quest for the best deal. Believe it or not, you can even get tickets to Male as low as SGD 250.
If you're averse to budget flights, you can consider Singapore Airlines, which has direct flights to Maldives. I bought my return air ticket on Singapore Airlines at a steal at SGD 492. If you don't mind having a layover, consider Sri Lankan Airlines.
Where to stay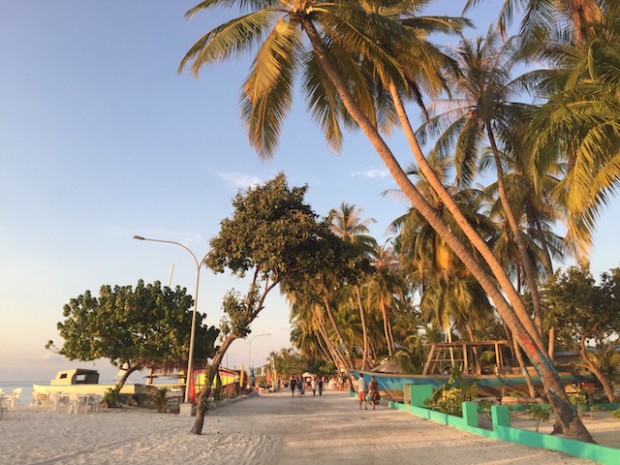 The Maldives comprises many islands with the majority of them owned by international hotel chains. I opted to stay in a local inhabited island called Maafushi Island, which is what I call a "kampong" – really laid back and simple. There are no proper roads on Maafushi Island; it is just sand everywhere. You can complete walking the entire island in 30 minutes.
The island has many small guesthouses and hostels run by Maldivians. I stayed at a mid-range hotel called Crystal Sands. I paid SGD 430 for 3 nights for a double room and the price includes three meals a day, so that works out to be SGD 215 per person!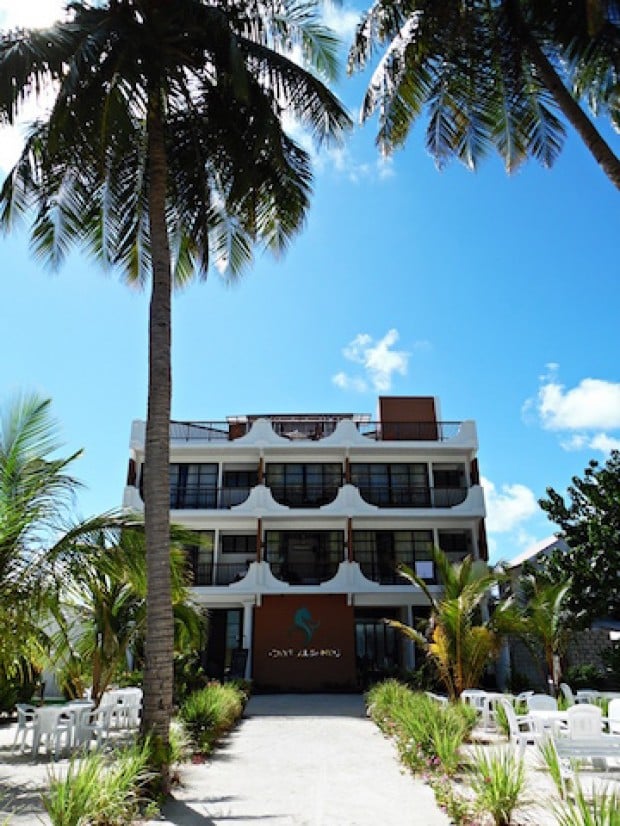 If you are really budget conscious, there are guesthouses which cost as low as SGD 30 per night! If meals are not provided at your accommodation, you will be happy to know that there are numerous dining options available on Maafushi Island – all at reasonable prices! There are "mama shops" on the island that sells necessities at reasonable prices. For example, a 1.5L mineral water will cost $1.20. Oh, I forgot to add, souvenir shops can be found here too!
To get to Maafushi Island from the airport in Male, you can choose to pre-arrange a speedboat transfer with your guesthouse or hostel. I shall be honest here – speedboat transfers are costly in Maldives. A one-way speedboat transfer may set you back anywhere between SGD 120 to SGD 190 per boat, and the journey will take approximately 45 minutes (weather permitting).  
Also Read: 10 Best Overwater Bungalows in Maldives
However, you may inform the guesthouse or hostel to arrange a shared speedboat transfer with other guests. That way, the cost of the speedboat transfer will be equally divided among the number of guests on the same speedboat as you.
Alternatively, you may hop on a public ferry to Maafushi Island. A one-way ferry ticket will cost about SGD 4. However, it is about a two hour journey to get to Maafushi Island. If you are keen on this option, please note that public ferries do not operate on Friday and Saturday as these days are considered "weekends" in Maldives and I believe that there is only one ferry timing per day between Maafushi Island and Male.
Day excursion
All guesthouses and hostels on Maafushi Island have their own menu of day excursions. Three-point snorkelling, sand bank trips and dolphin cruises are a few examples. Do compare prices with other guesthouses and hostels; it is not compulsory to book day excursions with the accommodation you are staying at.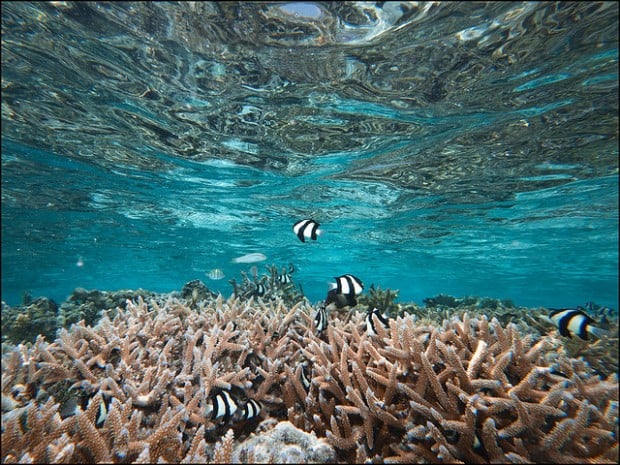 Image credit: Mitch Huang
Also be on the lookout for special day excursion packages that may be available. There are times where two or three excursions are packaged together and sold at a very competitive price. I booked a package day excursion with one of the guesthouses at about SGD 35 per person. This includes two-point snorkelling (all snorkelling gear included), a trip to the sand bank (with lunch and beverages included) and fish feeding.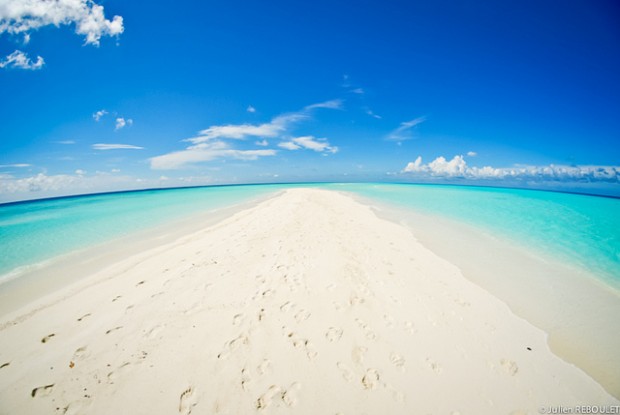 Image credit: Julien Reboulet 
Resort excursion
If you have always imagined how resort life would be on a private island but do not have the budget, here is your chance!
Similar to day excursions, all guesthouses and hostels also offer day trips to selected resorts, such as Fun Island Resort and Spa, Biyaadhoo Island Resort and Rihiveli Beach Resort. The price will vary according to how luxurious the resort is. Do note that an entrance fee (varies according to resorts) is required for day use of the resort. On top of the entrance fee, you will also need to pay for a two-way speedboat transfer to the resort.
Be aware that some resort will impose a "minimum spend" at the resort. This is a great excuse to dine at the resort's food and beverage outlets (alcohol available), indulge in a spa treatment or participate in their water activities.
I did a resort excursion to Holiday Inn Kandooma. The two-way speedboat transfer costs SGD 40 per person and the entrance fee was SGD 200 per person (SGD 55 was the entrance fee while SGD 145 was the minimum amount to be spent at the resort). In my opinion, it was worth the price as I fully enjoyed myself at the resort!
Also Read: 8 Reasons a Maldives Trip is Worth Breaking the Bank
Extra Tips
If you do not wish to do any day or resort excursion due to budget constraints, there is a beach on Maafushi Island where you are able to laze around with a storybook in your hand. Or if you are looking for water activities on Maafushi Island, there is a Sea Sports Centre located on the beach. It offers activities such as the banana boat, flying fish, sea kayak, etc.
Also, do note that Maldives is a Muslim country. What this means for you is that bikinis and swimming trunks can only be worn at a designated beach area on the island. Also, alcohol is not freely available.