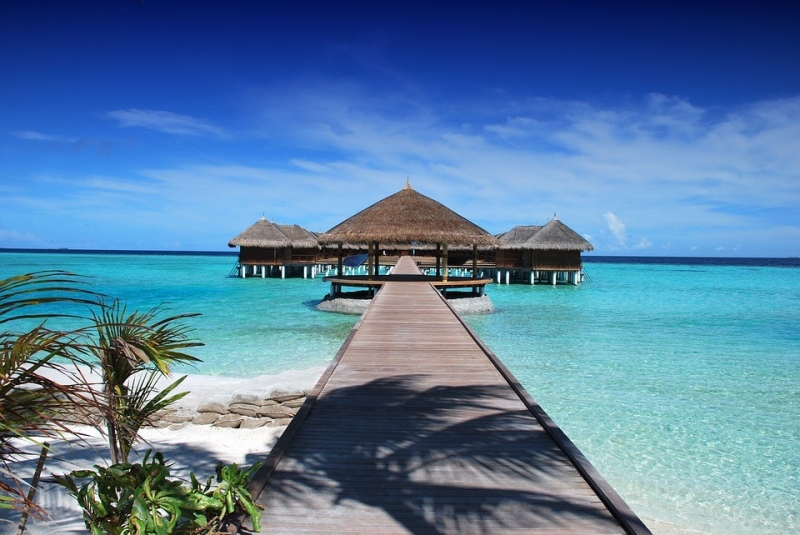 Newly-weds and lovebirds in Singapore who are looking to spend a romantic honeymoon or a lavish Valentine's Day on the upmarket island paradise of Maldives may have to forgo this idea.
On Tuesday, 6 Feb 2018, Ministry of Foreign Affairs (MFA) released a travel advisory urging Singaporeans to avoid all non-essential travel to the Maldives, following the declaration of a 15-day state of emergency amid the country's unstable political upheaval.
What is the background story?
The current president of the Maldives, President Abdulla Yameen, was successfully elected in 2013. Since then, he has systematically alienated his coalition, jailed or exiled every major opposition political figure and even revised laws to erode human rights, all of which have thus, weakened the institutions of the Maldives' government. After a year-long government crackdown on dissent, the Supreme Court took action and ordered the president to release nine political dissidents on Thursday, 1 Feb 2018.
President Yameen refused to comply and declared a 15-day state of emergency on Monday, 5 Feb 2018, giving sweeping powers to troops and police who stormed the Supreme Court. The judges, Yameen's estranged half-brother, and the Maldives' former president Maumoon Abdul Gayoom – who sided with the main opposition – were all arrested.
The tense stand-off between President Yameen and the Supreme Court has plunged the Maldives into turmoil. Since 2 Feb 2018, there have been ongoing protests and police patrolling the streets of central Malé. Further demonstrations were held after the arrest on 5 Feb 2018, where hundreds of people gathered outside the court building to protest against the president. Armed police had to resort to using pepper spray on protesters.
Is it safe in the Maldives?
Despite the political impasse, the outlying islands and resorts frequented by tourists are still safe and unaffected. Flights and hotels continue to operate as usual. The Maldives' Government has also assured that tourists will not be impacted by the political events taking place in Malé.
That being said, it is still better to play safe. Here are the necessary things to take note for Singaporeans in the Maldives currently or are travelling to the Maldives soon:
If you are in the Maldives now…
Singaporeans who are in the Maldives currently should exercise vigilance and monitor the news closely for any developments that might affect your safety. Heed the instructions of the local authorities as well as keep your friends and family updated on your whereabouts and activities. On top of that, you should avoid protests and large public gatherings such as those outside the court building.
If you are travelling to the Maldives soon…
To safeguard against any unexpected mishaps in the Maldives, you should purchase a comprehensive travel insurance package and familiarise yourself with the terms and coverage.
Singaporeans are also strongly encouraged to register online with the MFA at https://eregister.mfa.gov.sg before their trip. If any consular assistance is needed while in the Maldives, you may contact the Ministry of Foreign Affairs duty office at:
Ministry of Foreign Affairs Duty Office (24 hours)
Tanglin, Singapore 248163
Telephone: +65 6379 8800/8855
Email: [email protected]