PUT YOUR HANDS UP… if you have at least one KOREAN beauty product in your makeup pouch, ladies! And make space for MORE. We all know Korea has reaaaaally high standards of beauty, don't we? And the numerous plastic surgery clinics that have a never-ending line of customers clearly attests to that.
Anyway, we have compiled a list of the WEIRDEST beauty products from Korea that are surprisingly quite effective! Don't be fooled by its packaging…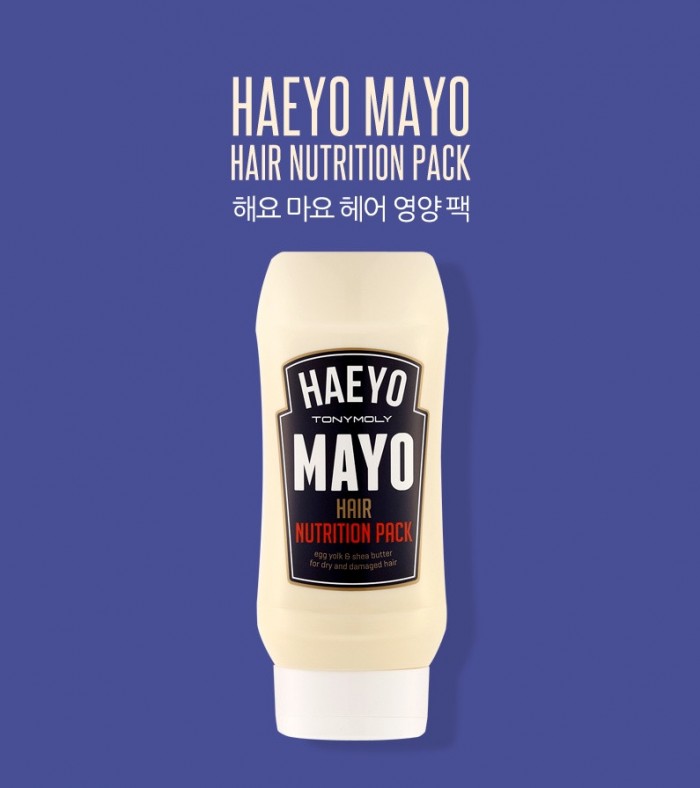 Image credit: KollectionK
The name of this product is so adorable and catchy. HAEYO MAYO. The packaging is so deceiving as well! Who would've thought putting mayonnaise on your hair would leave it silky and shiny?! Containing a concoction of shea butter, egg yolk extract, vinegar and macadamia seed oil, it has a nice, light fragrance and will leave you with fantabulous-looking hair.
Find out how beneficial mayonnaise can be for your hair with Haeyo Mayo!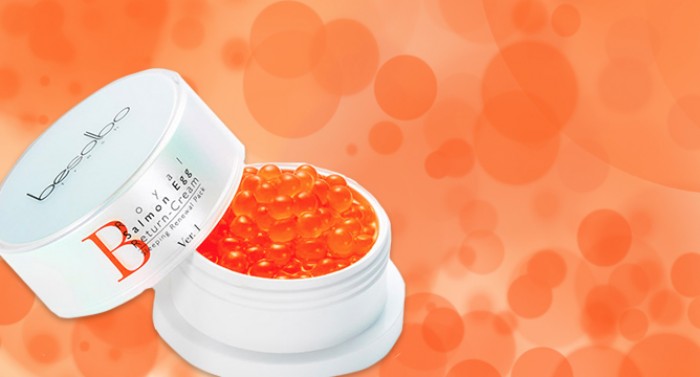 Image credit: Influenster
I know…Doesn't that look absolutely delectable?! But WAIT! Don't start drooling, because unfortunately, it's not edible. The Besolbo Royal Salmon Egg Return Cream is rich in minerals and vitamins that help to moisturise and nourish your skin! The application process is so simple as well: just take 2–3 pieces between your palm and mix them around till it turns to jelly, and then apply evenly over your face.
Please keep this beauty product in a VERY SAFE place…Because you never know who might eat it by accident!
Try out Besolbo's Royal Salmon Egg Return Cream on your face today!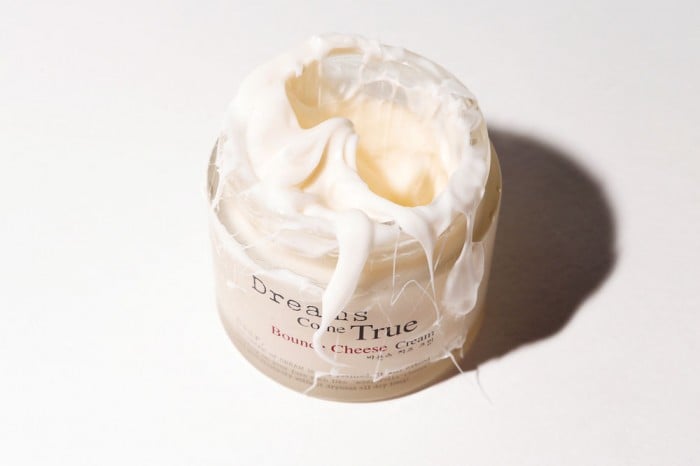 Image credit: Intothegloss
Yet another beauty product that is modelled after food! Thankfully, it does not smell like cheese at all. However, its bouncy, sticky texture does bear a huge resemblance to melted mozzarella cheese which will certainly whet your appetite. Just looking at the product alone makes you hungry for sure. Nevertheless, it has received rave reviews for its hydrating and firming properties that help to moisturise your face and prevent ageing! You've got to try this out NOW.
Enprani's Bounce cheese cream will certainly leave your skin really smooth!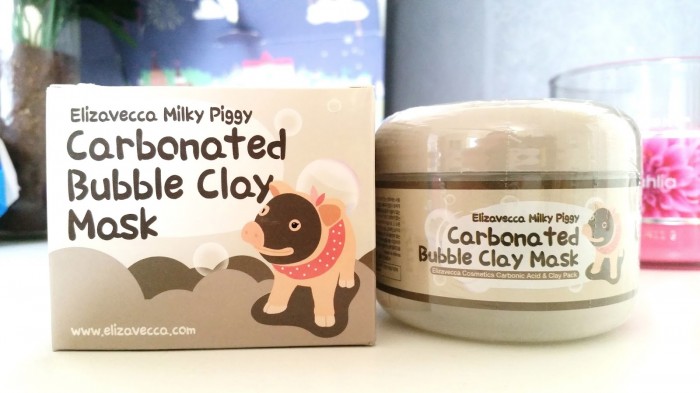 Image credit: Dreamstocreations
This is the PERFECT mask to try with friends at sleepovers! The Elizavecca Milky Piggy Carbonated Bubble Clay Mask is formulated with mud and charcoal to remove impurities and cleanse pores, leaving the skin soft and moisturised.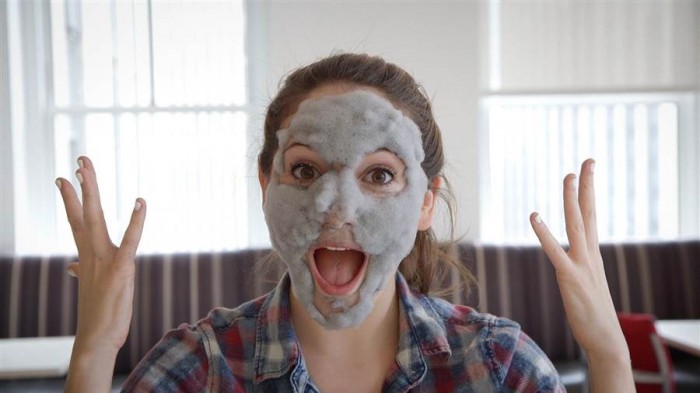 Image credit: Today
After 5 minutes of applying it to your face, the product will begin to bubble and transform into foamy, frothy goodness! The aftermath is just…HILARIOUS. Start snapping selfies or snapchat your cartoon-looking face and all your friends will thank you for the entertainment.
This carbonated bubble clay mask is so fun to apply and use!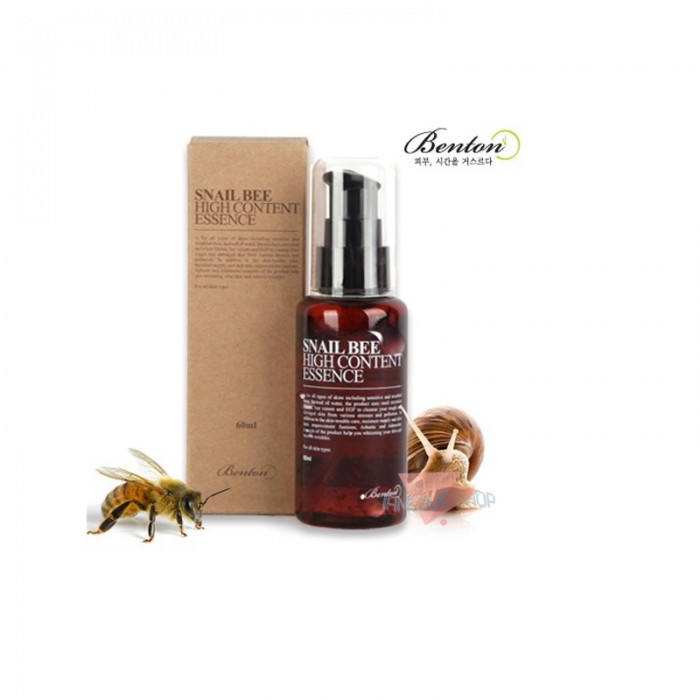 Image credit: Thebotoxexperience
The Snail Bee High Content Essence contains two ingredients that make people falter: snail slime filtrate and BEE VENOM! Sounds insane, doesn't it?! Bee Venom is used to trick your skin into thinking that it has been stung by a bee. This causes blood to rush to your face, producing collagen and elastin which are highly beneficial for the skin. It ensures a softer, smoother skin texture, brighter complexion, and tackles damaged skin caused by acne as well.
Rave reviews have assured that it is extremely effective and highly recommended, so don't let the ingredients deter you from buying this GENIUS product!
The Snail Bee High Content Essence is deemed to be extremely effective!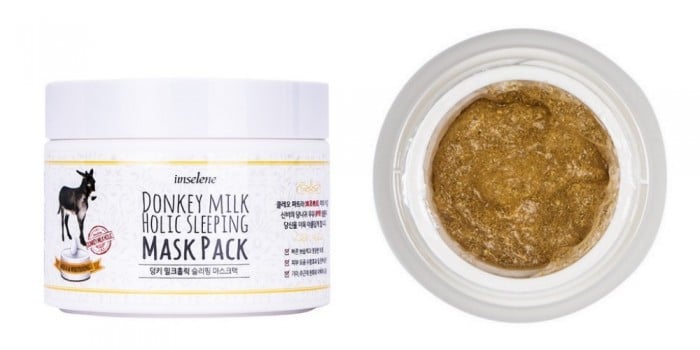 Image credit: Memebox & Influenster
DONKEY MILK?! Known for being rich in vitamins and minerals, it has been incorporated into skincare of course. This Donkey Milk Holic Sleeping Mask Pack has whitening and firming properties that leave you with brighter skin softer than a baby's. It smells like coconut milkshake, and has a stringy and sticky texture which may make application rather difficult, but the results are WORTH IT. You won't be able to stop touching your face the next morning, because it will be so soft and silky!
This Donkey Sleeping Mask Pack will make your skin so soft like a baby's!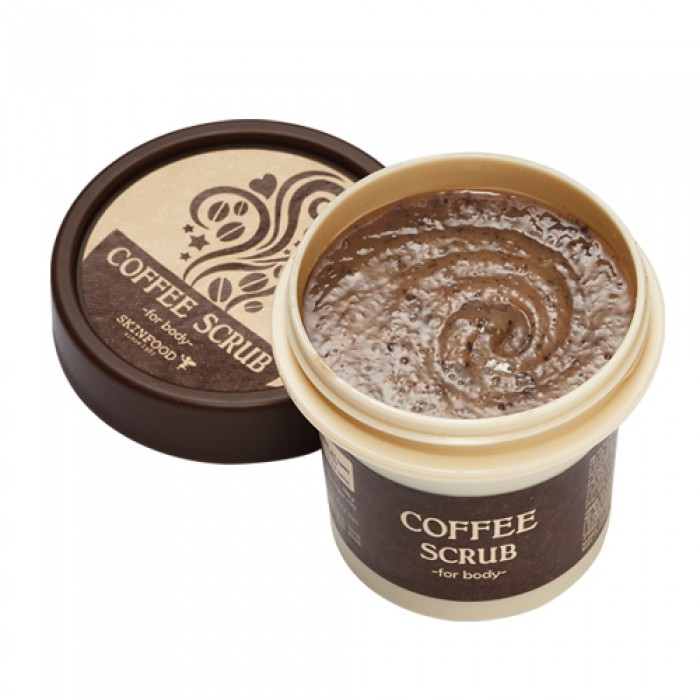 Image credit: Memebox
You don't have to rush to grab your morning cuppa on the way to work at the nearest coffee joint anymore! Get your coffee fix through the Skinfood Coffee Body Scrub! Uniquely formulated with granulated coffee beans, brown sugar and honey, it nourishes the skin while gently exfoliating dead cells. Mmm…your skin will be so smooth, supple and FRAGRANT. How fantastic is that!
Get your caffeine fix from Skinfood's Coffee Body Scrub!
Image credit: Talkaboutbeauty on YT
The Berrisom Oops My Lip Tint comes in eight vibrant colours, and the most unique part about this beauty product is that it is a PEEL OFF lip stain! Say whaaaat?! It promises to give you long-lasting, smudge-proof colour on your lips, just like a temporary tattoo. Simply apply it to your lips and let it rest for at least 15 minutes before peeling it off.
It is extremely loyal and stays on your lips even if you drink coffee, have brunch, or try to rub it off! You obviously have to be patient and gentle during the process of removing it, or you might end up with slight bleeding or excessive dead cell removal…But I'm totally sold. Go ahead and try experimenting with all the colours now!
Tint your lips with a vibrant colour with Berrisom Oops My Lips Tint!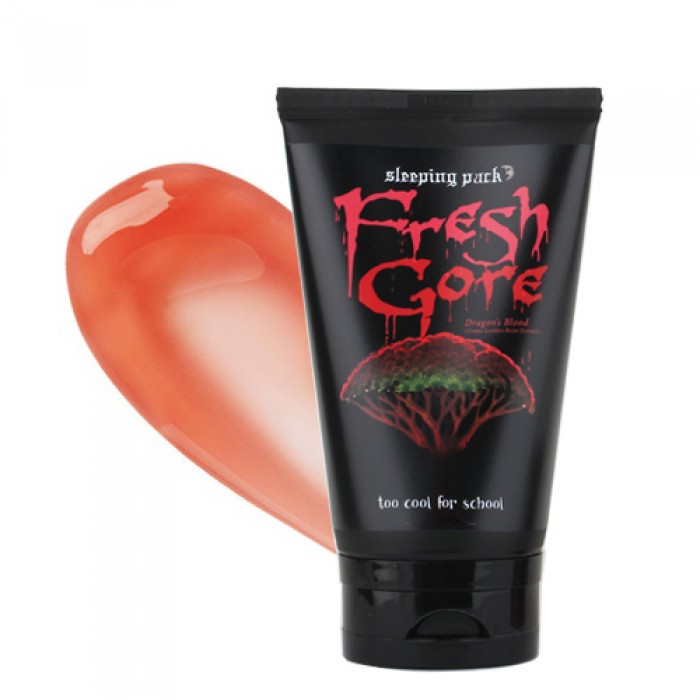 Image credit: Korea Depart
The special ingredient in the Fresh Gore Sleeping Pack is none other than DRAGON'S BLOOD EXTRACT. Don't freak out just yet! The extract comes from a TREE that is native to Peru, Ecuador and the Amazon. It is called dragon's blood because of the red sap it produces that flows like blood when it is cut. Lightly tinted with a red/orange tinge, it helps to moisturise and brighten your skin. Go ahead and freak your friends out with this cool product!
The Fresh Gore Sleeping Pack sounds scarier than it actually is!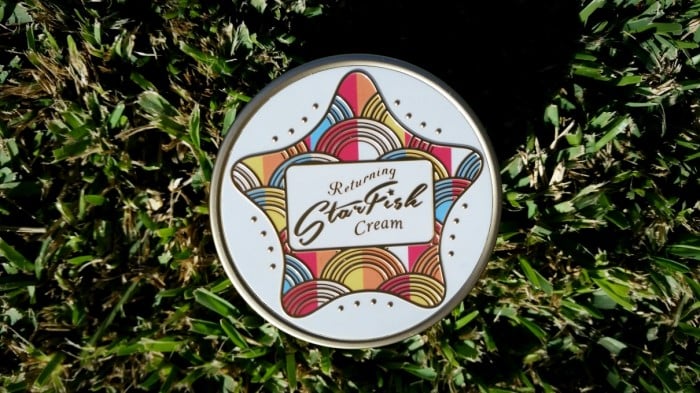 Image credit: Skinfolk
Just look at that beautiful packaging! Don't you want to buy it already? The Mizon Returning Starfish Cream contains the special ingredient of… STARFISH EXTRACT! Starfishes comprise mostly of collagen and calcium, and are known for their ability to regenerate and heal their body parts. These qualities thus help to rejuvenate and revitalise dull and dry skin, as well as replenish the skin's moisture and improve elasticity. Unfortunately, this product has been discontinued. Hopefully, it will return soon!
Also read: Top 10 Cult Korean Beauty Brands For Your Shopping Haul
Convinced yet? Try out all these eccentric BUT effective Korean beauty products right now!