DAE-HAN-MIN-GUK! The land of K-pop, Kimchi, handsome actors/beautiful actresses, and plastic surgery! Korea has become one of the top tourist destinations in the world, because of its delicious cuisine, rich culture, and trendy fashionable styles. Aside from catching the views from Namsan Tower, shopping at Myedongdong and indulging in yummy street food at the roadside pojangmacha stalls, there's more to Korea that you don't know about yet!
Check out these 17 unique experiences that you must challenge yourself and try to truly experience Korea!
1. Spook yourself out at Gonjiam Psychiatric Hospital
If you like creepy and spooky places, the Gonjiam Psychiatric Hospital is perfect for you! Claimed as one of the scariest places in the world, it was abandoned in 1996 after a slew of mysterious patient deaths, and the owner fled to the States. So if you are feeling adventurous and seeking out some paranormal activity, make your way down to this abandoned building to satisfy your ghoulish curiosity! Be careful not to offend any spirits when you are there…
2. Expose your true self at Deulmusae (Penis Cafe)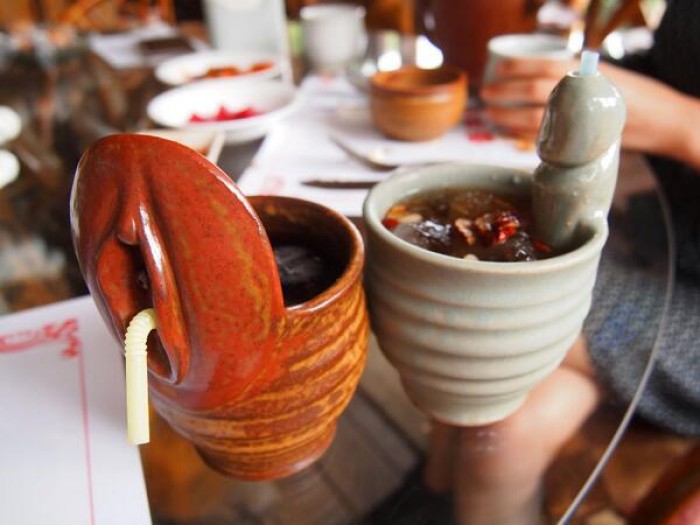 Image credit: Mimsie Ladner on Twitter
If you're the mastermind of yellow jokes in your group of friends, you HAVE to go to Deulmusae, the infamous penis cafe in Korea, for a day of epic fun and laughter! When they first opened in 1996, a monk declared the place as having too much female energy. In an effort to 'balance' the energy, the owner incorporated male genitalia…But it has evidently gone out of hand.
In addition, they even serve meals to men on vagina-shaped plates and to women on penis-shaped plates! The same goes for cups as well. OH MY…This is definitely a pervert's paradise that you have to go personally and experience for yourself!
Also read: 24 Fun Things to Do in Seoul on Your Very First Visit
3. Hang out with adorable raccoons at Blind Alley Raccoon Cafe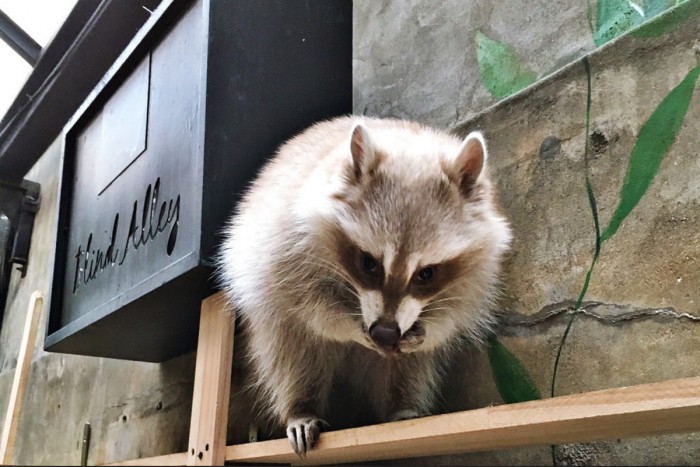 Image credit: Kattykinns
Cat and dog cafes are so…yesterday. IT IS TIME FOR THE RACCOONS TO TAKE OVER! Yes you heard that right. Grab the chance to interact with adorable and mischievous raccoons up close! You'd be so attached to them, the thought of kidnapping them might even cross your mind…
4. Scream your heart out at Jeongseon County Zipwire

Image credits: Ziprider
Get ready for THE RIDE OF YOUR LIFE! Embark on the longest and steepest zipline ride in ALL OF ASIA at Jeongseon County Zipwire. The launch platform is perched high atop a cliff, leaving you with stunning panoramic views of the valley from above. Definitely not for the faint-hearted, this ride will get your adrenaline pumping and etch memories you will never forget!
5. Spam photos at Dreamy Camera Cafe
Image credit: Issue no. 206
This beautiful cafe is opened by a South Korean couple who are avid lovers of photography!  They turned their dreams into reality by building a quaint little cafe shaped like a classic Rolliflex twin-lens camera. HOW COOL IS THAT?! Have an affogato along with piping hot churros, while gazing out into the rolling green hills surrounding the cafe in the countryside…Ahhh, pure bliss.
6. Get drunk at Cheongdo Wine Tunnel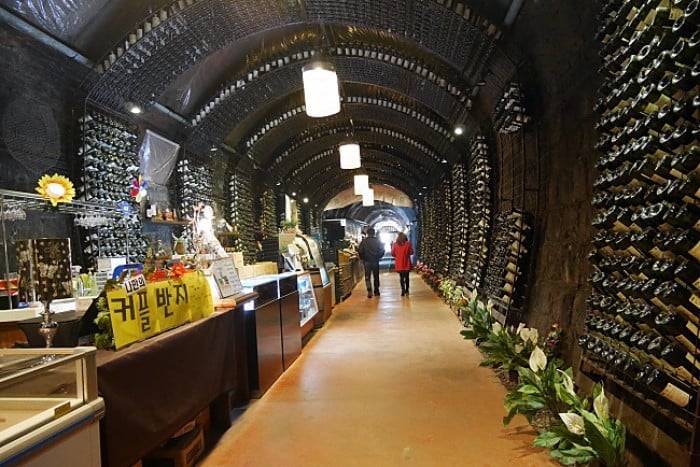 Image credit: 12fly
Opened in 2006, this tunnel has been used as a wine cellar for storing persimmon wine, a speciality of Cheongdo. There is a cafe and bar in the Cheongdo Wine Tunnel where you can sample and purchase a variety of wines available! The tunnel is 13–15 degrees celsius throughout the year, hence making it popular in the summer as a refuge from the sweltering heat, or in the winter to avoid the blistering cold. And the best part? Admission is FREEEE!
7. Try out gross-looking Bondaegi (Silkworm Pupae)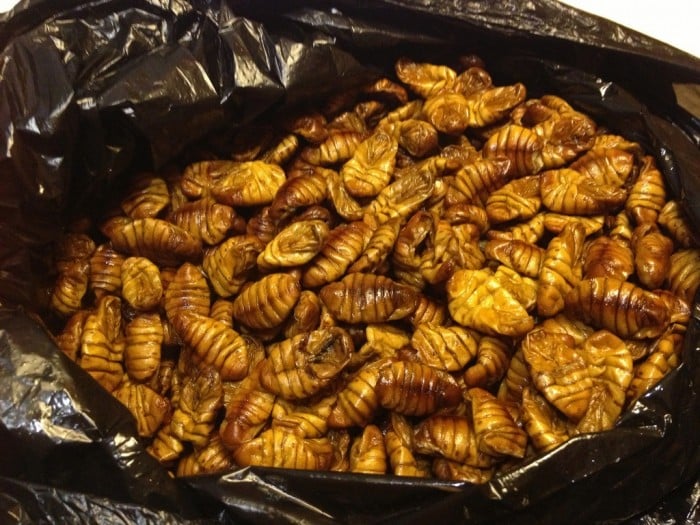 Image credit: Istolethetv on Flickr
What is the point of travelling if you don't try out the local cuisine? Here in Korea, Bondaegi, or silkworm pupae, is a very popular street snack! Served hot and seasoned, and a rich source of protein, this delicacy will certainly leave you with unforgettable memories of Korea.
8. Sample long and wriggly Gaebul (Live Spoon Worms)
Image credit: J.Patrick Fischer
I hope you haven't lost your appetite yet! Gaebul is another delicacy enjoyed thoroughly by many Koreans! These phallic worms are often eaten raw or grilled with salt and pepper. Despite its unappetizing appearance, they are known to be really chewy and delicious! Eat it if you dare.
9. Chew and swallow Sannakji (Live Octopus) thoroughly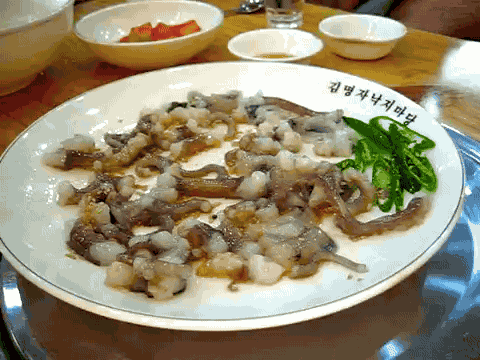 Image credit: Marsypan
You can end up staring at this dish forever as the tentacles of the octopus continue to wriggle and squirm around, or chew and swallow it like a boss. Be careful to chew it thoroughly before swallowing though, or the suckers on the tentacles may stick to your throat and choke you! Fresh and lightly seasoned with sesame oil, it is surprisingly delectable!
10. Take part in a Silent Disco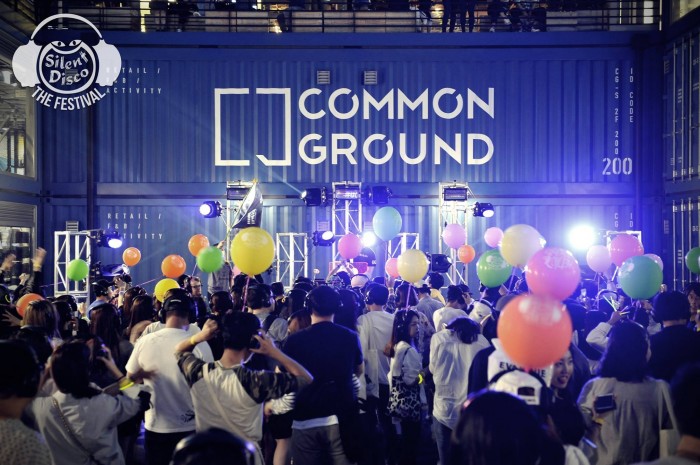 Image credit: Silent Disco Korea
Although the Silent Disco experience is not exclusive to Korea, it allows you to just have fun and enjoy the fresh air outdoors with your friends! A new type of clubbing experience, participants are given wireless headphones where music is transmitted by DJs. Embrace this shared, liberating experience of dancing in solidarity on the streets! Better yet, you also get to provide entertainment for other passer-bys, who will find a huge group of people dancing in silence highly amusing for sure.
Also Read: 16 Things to Know Before Travelling to Korea
11. Watch movies in a 4D cinema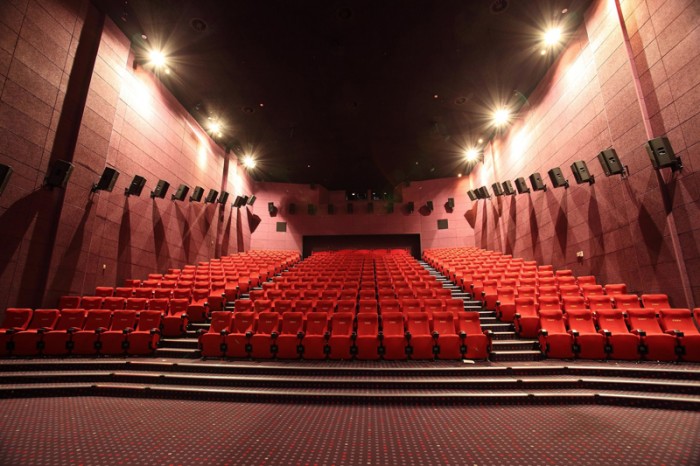 Image credit: Iosono Sound
Taking movie-watching experiences a step further, 4D cinemas in Korea offer you a unique opportunity to truly immerse yourself in movies! The theatre has special effects including wind, scent, vibration, and water, which will make you feel as if you are actually in the film! This is the best chance to watch longggg action movies. Some find the effects annoying while others actually find it exciting, so try it and decide for yourself!
12. Bungee jump off a crane
Image credit: Eapsi Korea
The highest bungee jump platform in Korea is at Cheongpung Land, 62 metres above ground. This will certainly get your adrenaline pumping and blood racing as you strike it off your bucket list! Gather your willpower and pluck up your courage for a rewarding experience you will not regret! TAKE THE PLUNGE.
13. Pretend you're in the countryside at Thanks Nature Sheep Cafe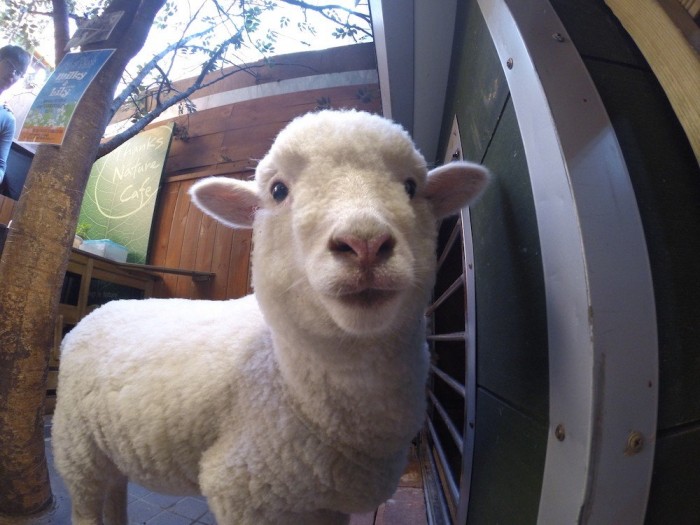 Image credit: Seek The World
IT'S SO FLUFFYYYYYY! At the Thanks Nature Cafe, you can go up close and personal with adorable furry sheep and take selfies with them! Look at their smooth, white fur that's just calling for a cuddle! Enjoy an iced coffee, chill, and watch them roam around a small pen. Perfect for the urbanites who have not had the chance to go to the countryside or experience life on a farm, this offers a great opportunity to interact with these cute sheep!
14. Liberate yourself at a Jjimjilbang (Korean bathhouse)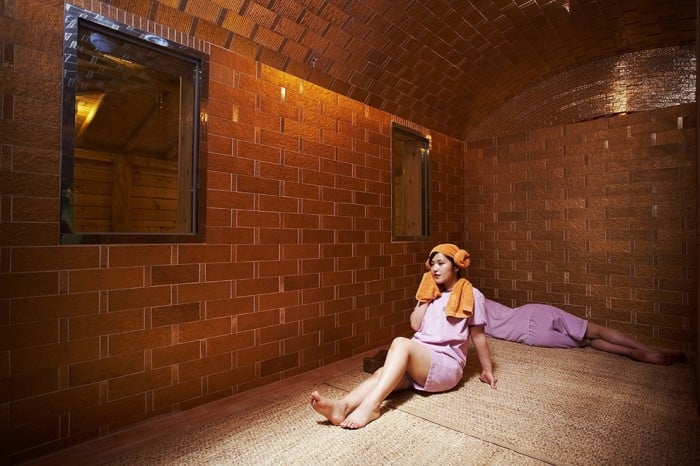 Image credit: Korea Tourism Board
Unwind like a local at the numerous jjimjilbangs around Korea, for a relaxing and invigorating experience! Each bathhouse has a wide variety of unique pool offerings, from indoor to outdoor pools, as well as different saunas with different minerals. They also have massage chairs, TVs and mats for you to lie down and catch a quick nap. Slurp up a bowl of delicious ramen along with refreshing iced sikhye (barley tea) after a good sweat! Sounds like heaven already!  
15. Get a mud bath at Boryeong Mud Festival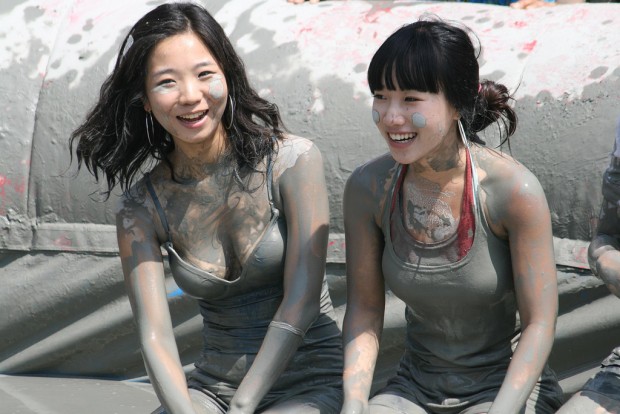 Image credit: Shawn Perez
It's time to get down and dirtyyyyy! Join in the chaos and mad splashing at the annual Boryeong Mud Festival! Catapult down huge inflatable slides, dunk each other in mud pools, or go for mud facials and lounge around! Add Kpop entertainment acts and fireworks in the equation and there you have it: THE HIGHLIGHT EVENT OF THE SUMMER. Mud is beneficial  for your skin so go all out and DON'T leave any inch of your body clean!
16. Stay at a themed pension room for a night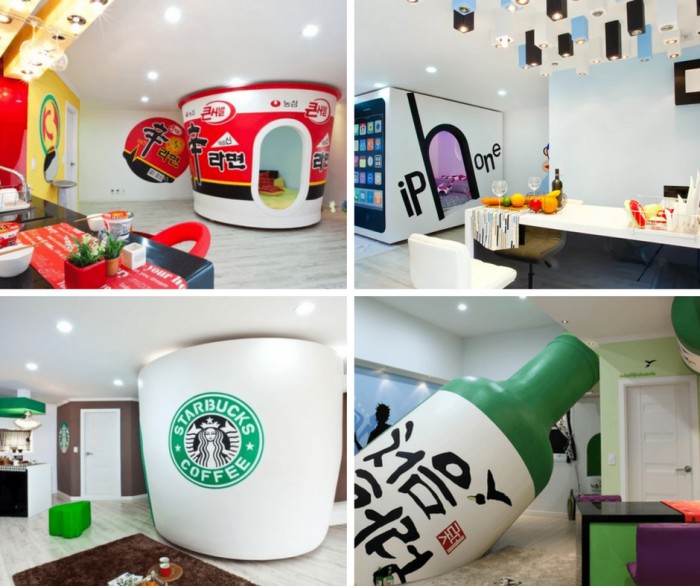 Image credit: Seoulistic
Spice up your accommodation plans by staying at THEMED pension rooms! Perfect for spamming pictures and selfies while enjoying a unique sleeping experience! Cozy Theme or Unique Pension at Gapyeong offers these interesting rooms, ranging from Gucci heels to banana milk. You'll love it so much, you won't want to leave at all!
17. Step into North Korea at the Korean Demilitarized Zone (DMZ)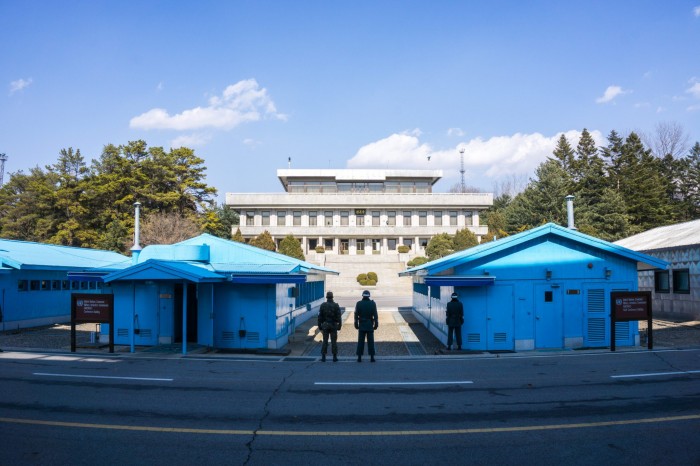 Image credit: ThriftyNomads
If you're an avid history buff, you would definitely love this place. This dangerous divide allows you a peek into the world's most isolated country, North Korea. Explore the Panmunjeom (Joint Security Area), the 3rd Tunnel, and the Dora Observatory to get a better understanding of North-South confrontations. You get to brag about stepping into North Korea AND gain much more knowledge about the unique humanitarian crisis that Koreans face! This is definitely an experience not to be missed!
SO…have you booked your tickets to Korea yet?! I know you're dying to try out all these fun-filled activities already!