Are you having post-holiday withdrawal symptoms? Do not worry, before you know it, it's time to plan another one for the next school break! If you are looking for a nearby getaway with fun and engaging activities for the whole family, do consider Taiwan as your next destination!
Taiwan offers a plethora of activities children will not be able to do in Singapore like fruit-picking and seaweed-harvesting. Here are five unconventional family bonding activities in Taiwan will definitely make your children's school break a memorable one!
1. Harvest seafood fresh from the farm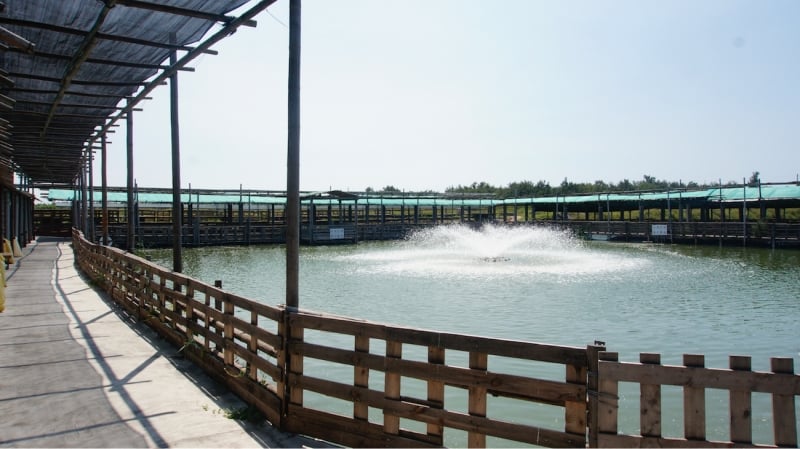 Located near Chiayi is Fan Tzou Leisure Fish Farm, a 60 year-old seafood farm with many fun activities in store for the family. For just 350 TWD (S$15.70) per adult and 300 TWD (S$13.50) per child, you can enjoy a half day tour from 1pm to 4pm inclusive of 3 activities of your choice.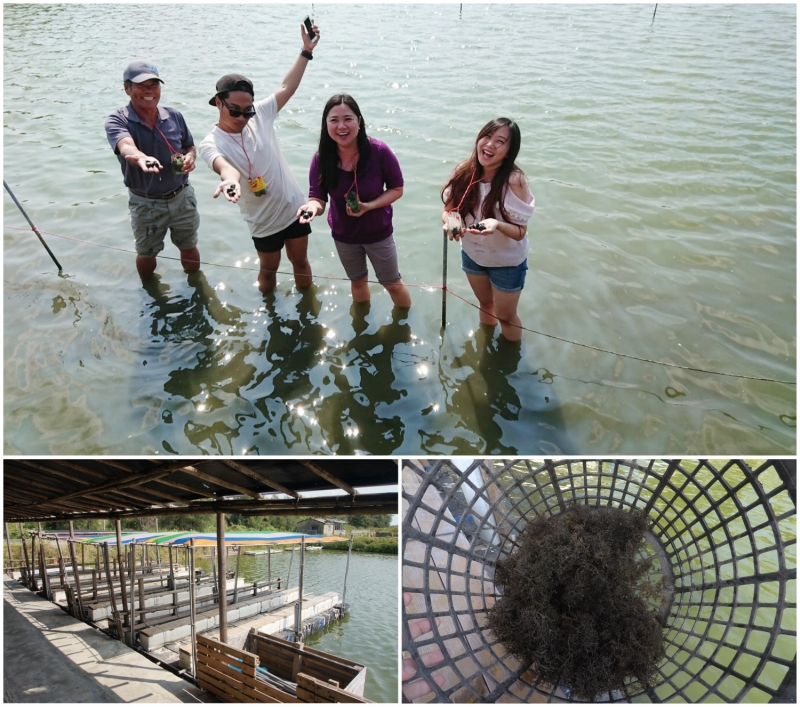 If you have more time, I would recommend going for the full day tour which costs 500 TWD (S$22.50) and 450 TWD (S$20.20) for adults and children respectively, including lunch and all the activities offered in the farm.
You can look forward to fishing and harvesting seaweed and clams, and at the end of everything, barbecuing and feasting on your catch!  
Although the farm only accommodates groups with more than 20 people on the weekdays, you can still come during the weekends to enjoy the various activities.
Location: 614, Taiwan, Chiayi County, Dongshi Township, 鰲鼓村四股38號
Opening hours: For public, Saturday 1pm – 5pm and Sunday 9am – 5pm
Join in the fun at Fan Tzou Leisure Fish Farm and book your trip through CTC Travel for a hassle-free holiday!
2. Learn how to be a florist or paint with flowers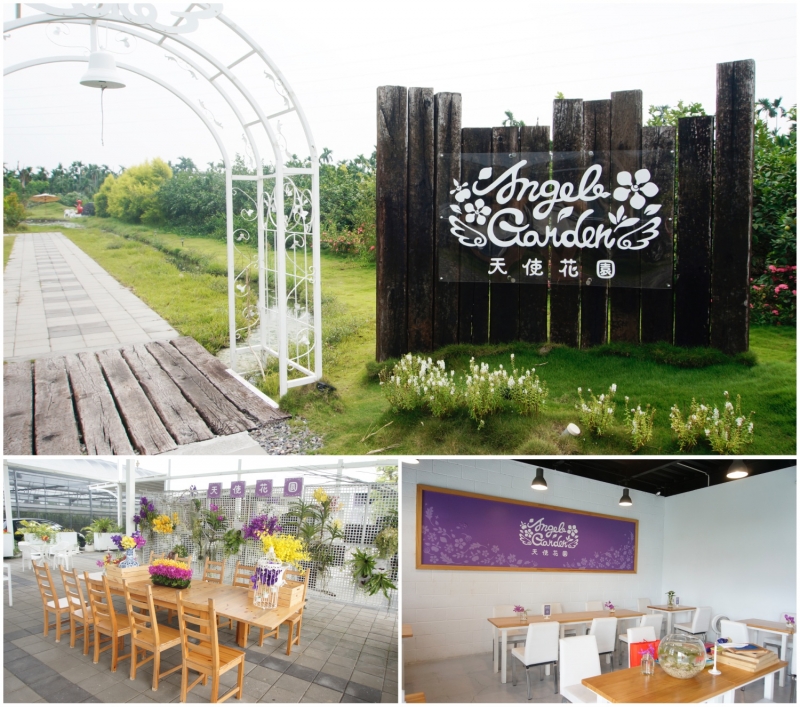 Angel Garden is a quaint, Instagram-worthy garden cum cafe tucked in Pingtung county, 30 minutes away from Khao Hsiung. The garden is primarily an orchid farm. In fact, the first species of orchid they grew is the Honey Angel species, and hence the name, Angel Garden.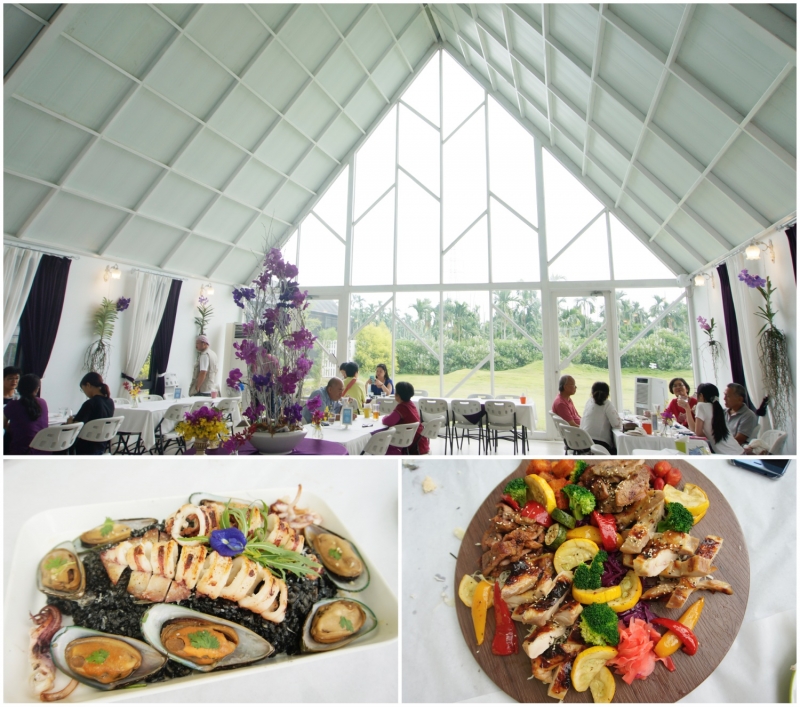 There is no better way to start off your visit than by going to the garden's restaurant for  a sumptuous feast. Indulge in the delectable set menu which highlights ingredients grown at the garden. Set menus are available for two, four and six pax from 1,360 TWD (S$61.30) per set.

Once you have satisfied your stomach, join in the fun of the various Do-It-Yourself activities offered. Take the time to bond with your family over activities like flower painting for 150 TWD (S$6.70), learning how to make homemade lemon vinegar for 250 TWD (S$11.20) or going fruit and flower picking for 200 TWD (S$9).
If you are up for a challenge, take one of their floral arrangement classes for only 250 TWD (S$11.20) and maybe you will fall in love with the craft!
Location: 911, Taiwan, Pingtung County, Zhutian Township, 福安路 120巷101號
Opening Hours: Daily 10am – 9pm except Wednesday (closed)
3. Feed the piglets, play with flamingos and plane-watch
Animal lovers, do not miss out on visiting this hidden gem in Taiwan! Located right behind Kaohsiung International Airport, this cafe-cum-farm is home to many adorable species of the animal kingdom.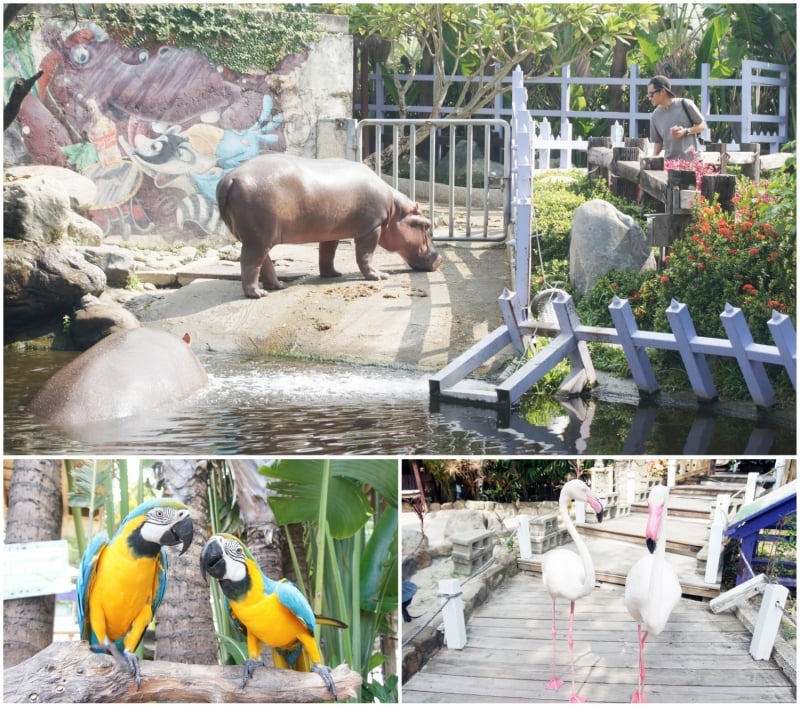 As you walk into Jing Yuan Leisure Farm, be prepared to be greeted by not one, but two hippopotamuses! Along the way, you will also be greeted by friendly flamingoes roaming around the area freely, colourful parrots and many more.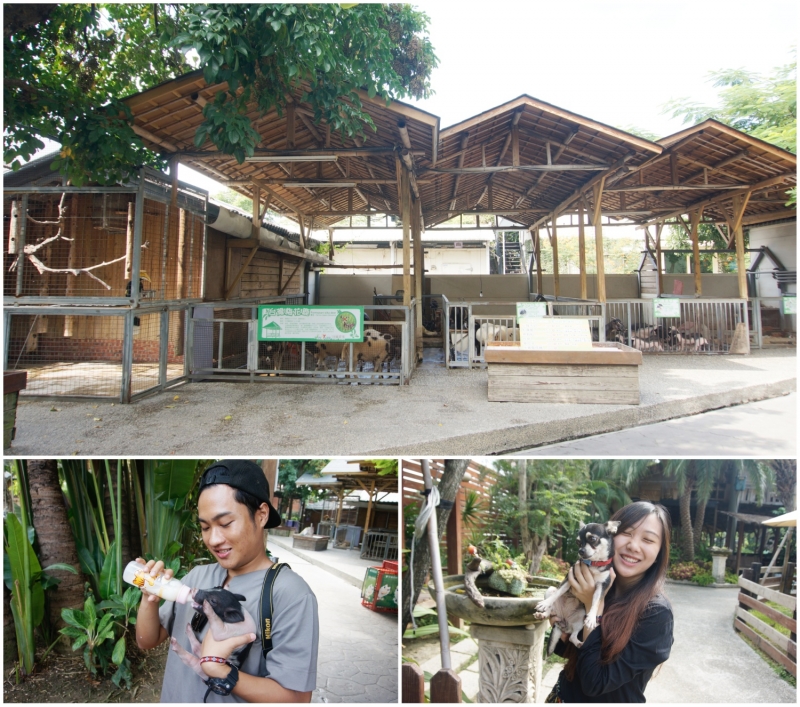 Children can look forward to feeding adorable animals like rabbits, goats, pigs and piglets! Entrance costs 220 TWD (S$9.80) and this is inclusive of two set of food to feed the animals worth 100 TWD (S$4.50). If you want to feed more animals, simply buy more feeding sets available in the shops around the farm for 50 TWD (S$2.25) each.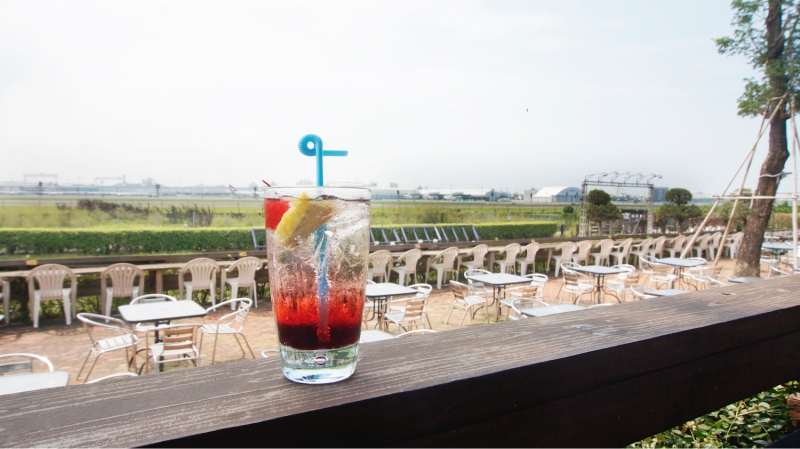 Meanwhile, adults can enjoy a session of plane-watching at the cafe in the farm right beside Kaohsiung International Airport. It can be very therapeutic so be careful not to miss your own flight while doing this!
Location: No. 12, Alley 10, Lane 135, Mingsheng Street, Xiaogang District, Kaohsiung City, Taiwan 812
Opening hours: Weekdays 10am – 11pm, Weekdays 9.30am – 12am
4. Learn more about agriculture through fruit-picking
Did you know that agriculture is one of Taiwan's main industries? If you're looking for an unconventional activity for your kids this coming school break, why not bring them to one of the many fruit farms around Taiwan! Kill two birds with one stone as your kids learn about the various fruits while having fun.
Passion fruit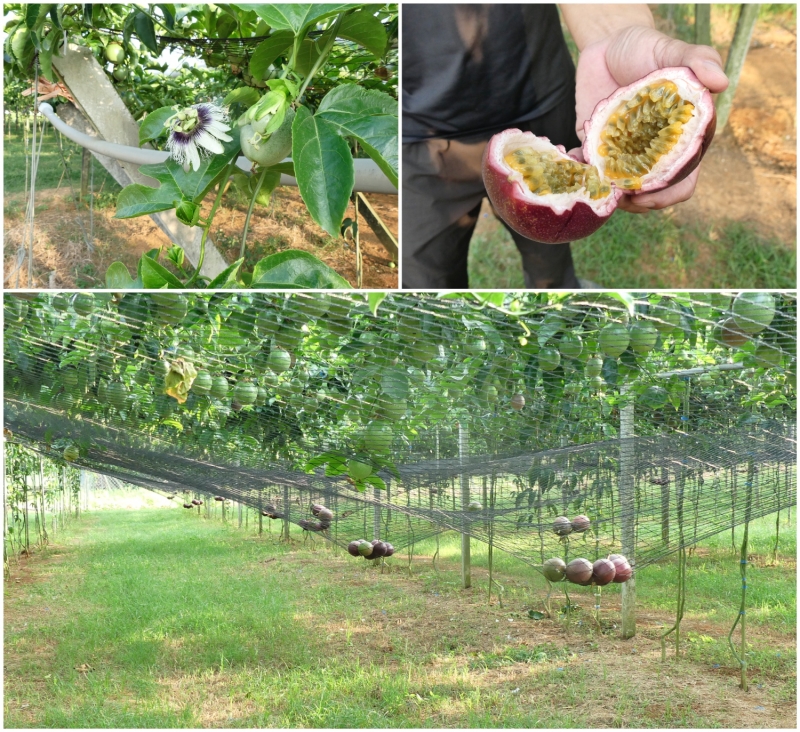 One of the exotic fruits produced in Taiwan is passion fruit. While many of us drink or eat passion fruit-flavoured drinks or dessert, how many of us have seen or tried the actual fruit? Do you know how they are grown, or why nets are installed all around the farm?
If not, head down to Da Ping Ting Passion Fruit Orchard on your next trip to Taiwan. For just 100 TWD (S$4.50) you will be allowed to pick as many passion fruits as you want while learning about the farm from the friendly guide.
Location: 545, Taiwan, Nantou County, Puli Township, 西安路3段304巷3弄8號
Opening hours: For fruit picking, daily 4am – 11am and 4pm onwards (Only July to January)
Do make a reservation at least a week before your visit via phone or simply make book your trip through CTC Travel and they make all necessary arrangements for you.
Taiwanese cantaloupes and tomatoes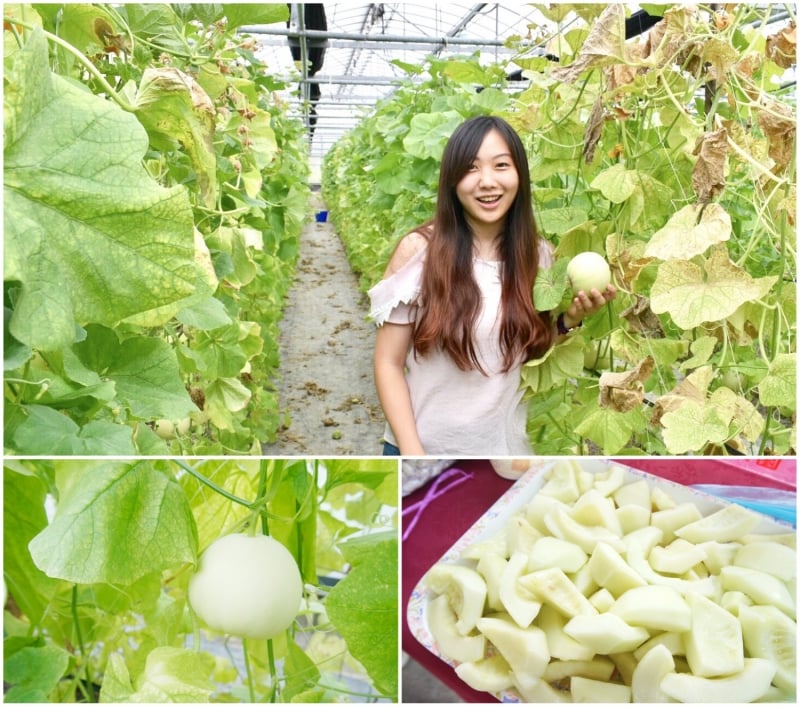 Did you know that a Taiwanese cantaloupe is so small that it can be carried in one hand? I was surprised to see how small and cute the cantaloupes are! Aside from its size, the cantaloupes are also more crunchy compared to those we have in Singapore.
Get a feel and taste of these at Fung Shuo Orchard for around 150 TWD (S$6.70) all year round except between October and November. If you visit between December to May, you can also go tomato picking for the same price.
Location: 608, Taiwan, Chiayi County, Shuishang Township, 89-13 號
Opening hours: Monday to Thursday 9AM – 5PM, Friday to Sunday 8AM – 5PM
Pineapples, dragon fruits and bananas

If you're a fan of pineapples, dragon fruit or bananas, be sure to drop by Hong Qi Leisure Farm. This 30 year-old farm is runned by an ex-teacher. Gleam into his farming expertise and other interesting stories from this farm during the compulsory tour for 150 TWD (S$6.70) on your visit.
Do not leave home with empty hands! For an additional 100 TWD (S$4.50), you can participate in their fruit-picking session. There are also other fun activities like mochi-making and pineapple jam-making that you can try here.
Location: 906, Taiwan, Pingtung County, Gaoshu Township, 屏東縣高樹鄉產業路329號
5. D.I.Y your own chocolate creation
Bond with your children over something that everyone loves: chocolate! That's right, at Fuwan Chocolate Farm, you can indulge in a session of customising your own chocolate for just 250 TWD (S$11.20). Aside from the fun, you will get to learn the process of making chocolates from cocoa fruit directly from the producers!
If you are also looking for an unconventional accommodation, opt to stay in one of the villas available in this farm. Simply book a free & easy 3D2N farmstay package with CTC Travel to make it happen!
Location: 屏東縣東港鎮大鵬路100號, No.100, Dapeng Rd., Donggang Township, Pingtung County, Taiwan 928
Opening hours: Daily, 9am – 6pm
Also read: 7 Unique Places to Stay Outside of Taipei
Which one out of these five activities are you most excited for? One thing for sure, these activities will help take some screen time off your children! Just book your holiday to Taiwan with CTC Travel and just sit back and relax while they take care of the rest!
---
Special thanks to CTC Travel SG who made my trip to all these places in Taiwan possible and beyond comfortable.