Ah, Genting Highlands. Many Singaporeans would associate this popular tourist spot with childhood nightmares of long drives from Singapore in a crowded coach, usually accompanied with bouts of nausea (and tantrums) as it winds its way up the hill. It is also popularly linked to housewives and retirees hoping to score a windfall in the resort destination's casinos.
But today, the tourist destination has long since shed its old reputation and is now a buzzing spot not just for families, but for couples and cool kids afflicted with FOMO.
Great weather, stunning views and an extensive and colossal resort network with hotels, shopping malls, theme parks and casinos aside, here are eight more reasons why you should give Genting Highlands another chance! 
1. Go glamping!
Image credit: Glamz At Genting
Baby, it's cold outside but it's the perfect weather to snuggle up in the comforts of a jazzed up "tent". Glamz At Genting offers guests an intimate experience the great outdoors, but with all the creature comforts of a hotel and even throws in fancy trimmings like jacuzzis. It sure sounds like an ideal vacation for couples; hot cocoa while enjoying the tranquility of the surroundings in pleasant weather, and star-gazing while snug in bed, thanks to the ingenious transparent panels strategically placed on the tents.
2. Go for a ride on the cable cars
If you're Malaysian, you may clearly remember your first time going up to Genting Highlands. If you're not, ask a Malaysian and he/she may very well tell you that one of the most exciting parts about the journey is taking the cable cars to get to the higher levels of the mountain. You could drive all the way up to the resort areas but where's the fun in that?
With a long network of sturdy cables and tiny windowed vessels that lead to the top station from the lower starting point, this transportation system can help you slowly glide across the tranquil rainforest below you (which is approximately 120 million years old!) while the emerging misty, cold air of Genting creeps closer as you reach your destination.
There are two main cable car systems that can get you to the top. Awana Skyway serves as a medium to help you reach the peak of the highland but also has a mid-station at the Chin Swee Cave Temple. It operates from 7am to 12am. The Genting Skyway cable system spans about 3.4km in length from the ground station to the peak station, offers two different types of cable cars that you can choose from, and operates from 7am to 12am.
3. Shop 'til you drop at the Genting Highlands Premium Outlets
The Genting Resort is known to many as the Asian Las Vegas for a good reason. With a thriving nightlife, scrumptious food, glittering lights and an abundance of shops on practically every corner, it's just the place to go on a shopping spree. This is especially true of the Genting Highlands Premium Outlets, an open-air shopping mall with an extensive collection of designer fashion, sportswear, luggage, accessories, and shoes.
4. Enter the Ripley's Believe It or Not! Odditorium
Let amazement and shock sink in as you experience the baffling oddities on exhibit at the Ripley's Believe it or Not Museum. Located at Resort World Genting's indoor time square area, this odditorium offers a self-guided tour through 300 exhibits. There is a careful balance between the strange, the shocking, and the beautiful with works of art made from everyday objects, incredible collections, and strange hobbies as well as horrifying wax figures, rare artefacts, and optical illusions.
5. Explore First World Plaza
The First World Plaza was closed for refurbishment not too long ago but has opened up again. This attraction has more than 25 retail and dining options! The First World Plaza, located just one floor above the lobby of First World Hotel, is a place for those eager to shop, dine, play and stay.
6. Go hiking and trekking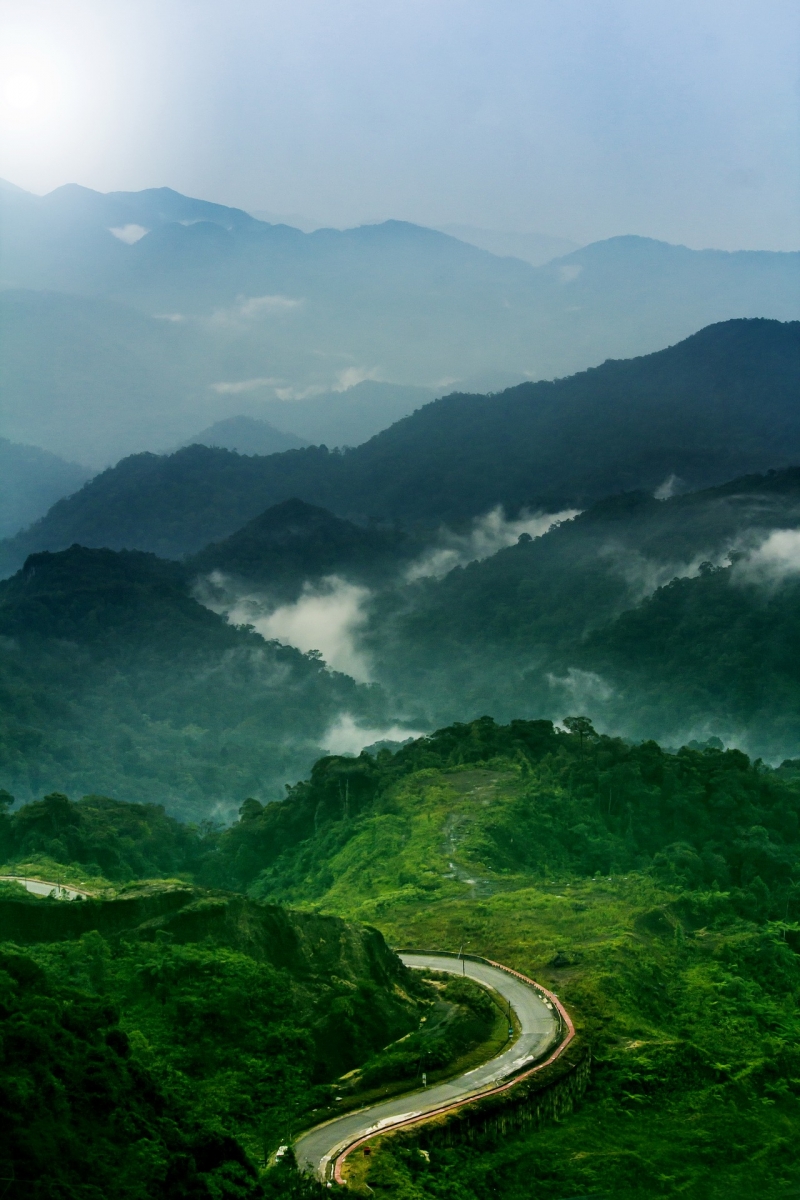 The indoor splendours at Resorts World Genting aren't the only things worth exploring while you're here. Genting also contains lovely natural landscapes. Adventure lovers looking for a breath of fresh air can enjoy the scenery and clean, crisp air.
7. Visit Happy Bee Farm and Insect World
Genting Highlands is also home to the Happy Bee Farm and Insect World. You can get insightful, safe and first-hand exposure to bee farming here! Be acquainted with the process of how honey is sourced straight from the hives. There are even transparent panels that offer a closer view of the bees at work. In addition, the farm houses a retail outlet that sells honey from enhanced honeycombs, royal jelly, pollen, and propolis.
8. Interact with elephants at Kuala Gandah Conservation Centre
Situated two hours from Kuala Lumpur, the Kuala Gandah Conservation Centre protects elephants as well as educates the public. This is done through encounters and feedings. If you're an animal lover or looking for a little break from the casinos and shopping malls, head to this spot! Be enchanted as you catch majestic elephants from a close proximity. Feed the animals sugarcanes, peanuts or bananas or experience the thrill of bathing with the elephants under the supervision of the handlers. Tourists take note that you may be charged slightly more depending on the types of services you choose.