The province of Phang Nga in Southern Thailand is invariably overlooked by the vast majority of travellers. Most dash straight off to its much-more-famous neighbour of Phuket.
A large number of people do visit Phang Nga, however, usually without realising—boat trips run to the stunning Phang Nga Bay, probably most famous for James Bond Island, from Phuket, Krabi, and other southern areas. Not only can you enjoy the stunning bay but the province also has several other attractions to make it well worth visiting on your explorations around Southern Thailand.
Here's why you should schedule in a few days in Phang Nga Province.
1. The boat trips around Phang Nga Bay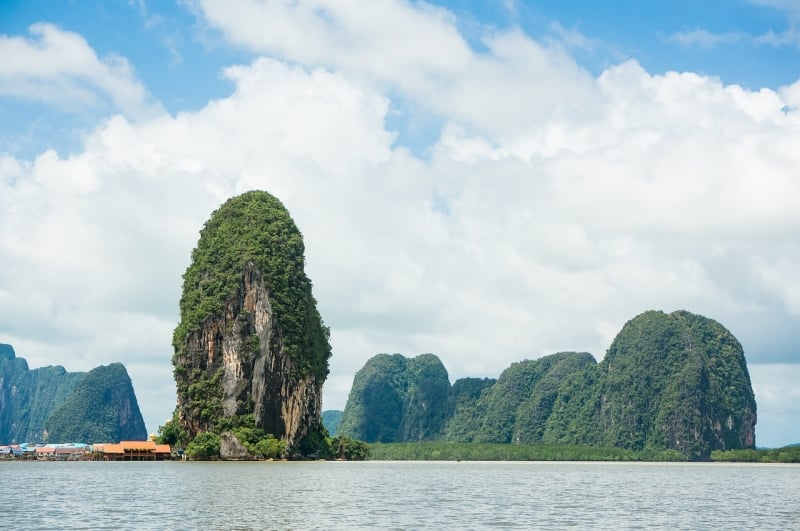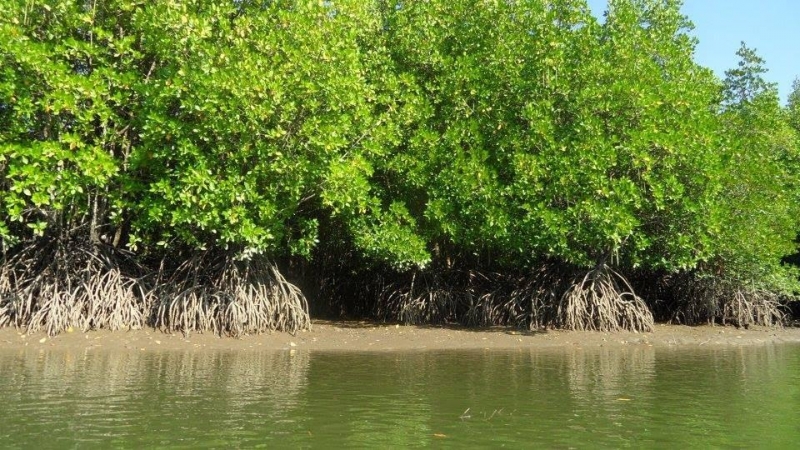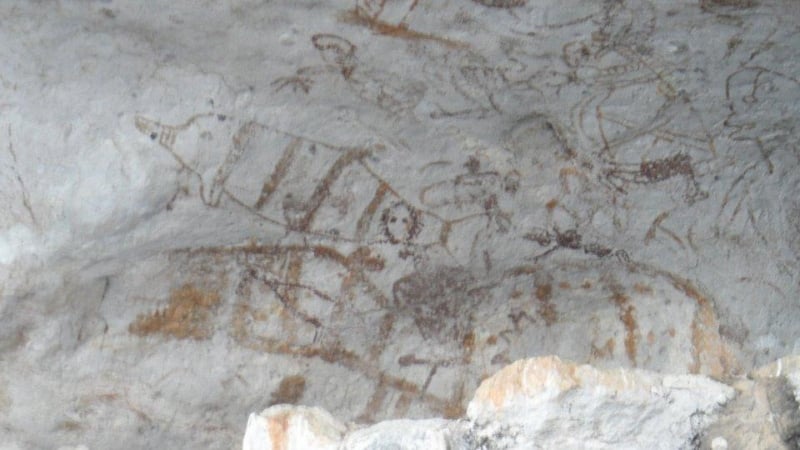 The glorious Phang Nga Bay is one of Thailand's most popular destinations, with droves of people travelling here from other nearby islands and beaches. Staying in Phang Nga town, however, lets you start your day early and beat the crowds, always staying one step ahead of the crowded tourist boats as you make your way through the bay's main stunning sights.
Your travelling time is reduced and the costs of a boat trip are often significantly cheaper than if you had taken the trip from Phuket, Koh Phi Phi, Krabi, etc. Plus, group sizes are generally smaller if you depart from Phang Nga, allowing you to enjoy a much more peaceful experience. Marvel at majestic karst formations rising up out of shimmering waters, sail through patches of mangroves, and spot ancient rock paintings.     
2. The iconic views of James Bond Island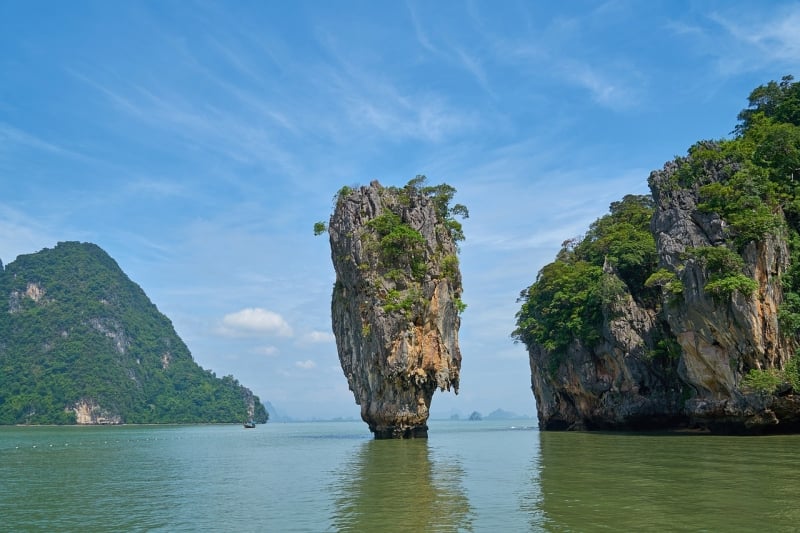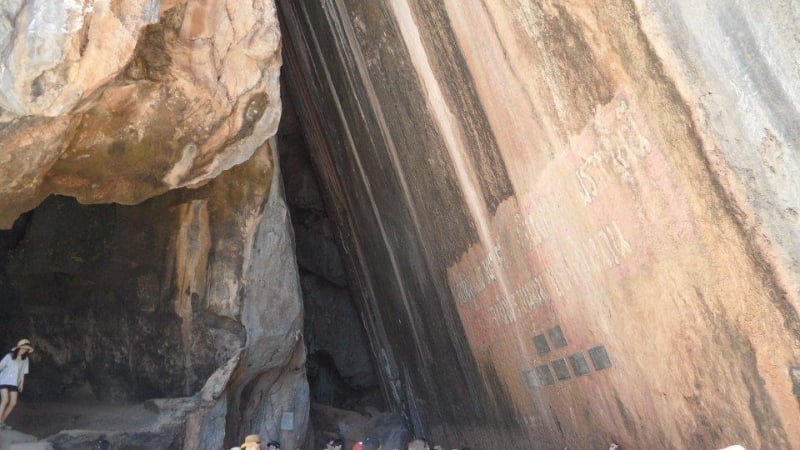 James Bond Island, officially called Koh Tapu, along with its neighbouring pinnacle of Koh Ping Ghan, is one of Thailand's most iconic attractions. You've likely already seen images of the natural beauties on postcards, travel websites, and in promotional materials. Found in the gorgeous Phang Nga Bay, the limestone island with its dramatic sheer split wall was made famous in the Bond Movie, "The Man with the Golden Gun". It attracts hundreds of visitors every day throughout the year. The surrounding waters are a dazzling emerald colour and, if you peer down into the depths, you can often see small fish swimming close to the shore. There are several small caves and nooks to explore too.
3. The unusual way of life at Koh Panyee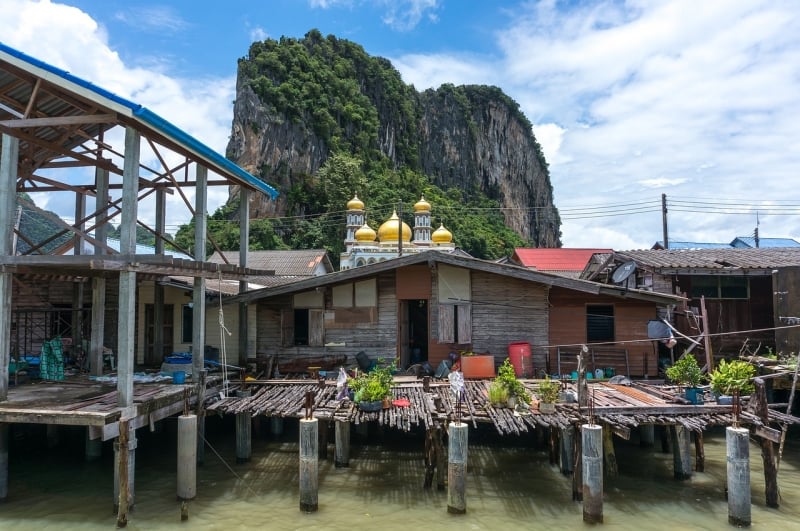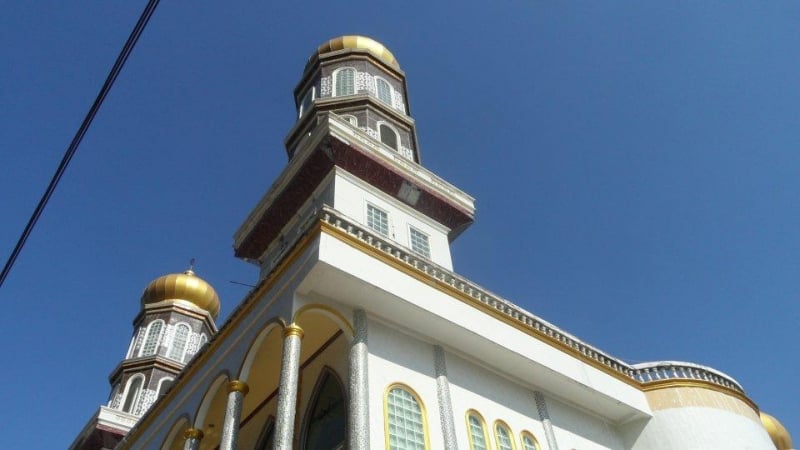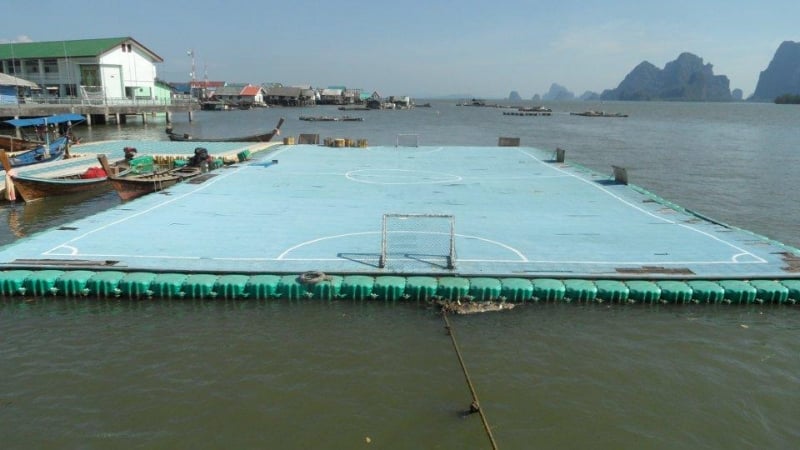 Koh Panyee is a floating sea village anchored to a large greenery-covered limestone rock. You can dock at the village and meander the narrow wooden walkways, passing by local homes and seeing how the residents live. There are several places to rest and refuel as well as gift shops close to the docking point. Wander further into the island and you'll find the beautiful mosque, an important feature for the Muslim community that calls the floating village home. Do call by the local school too (located behind the mosque) for a truly unusual sight; school children desperately wanted somewhere in the village to play sports, so they created a floating football pitch!
4. The cave adventures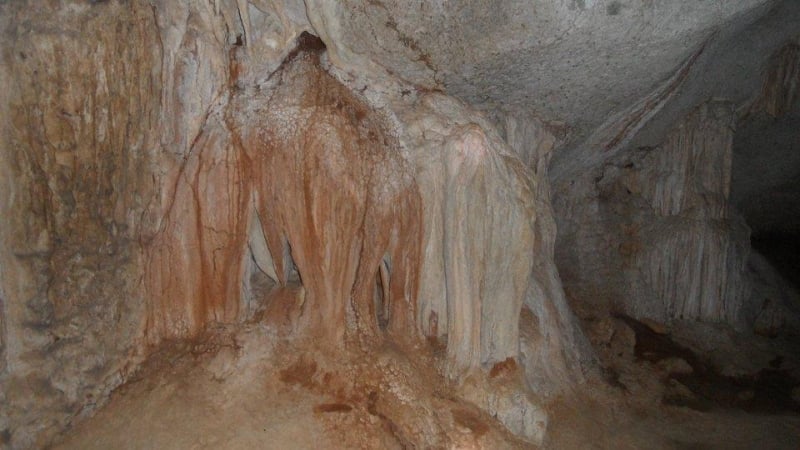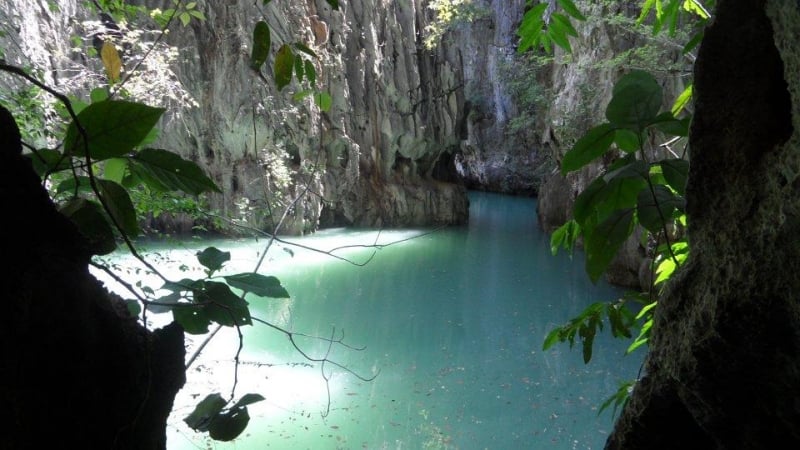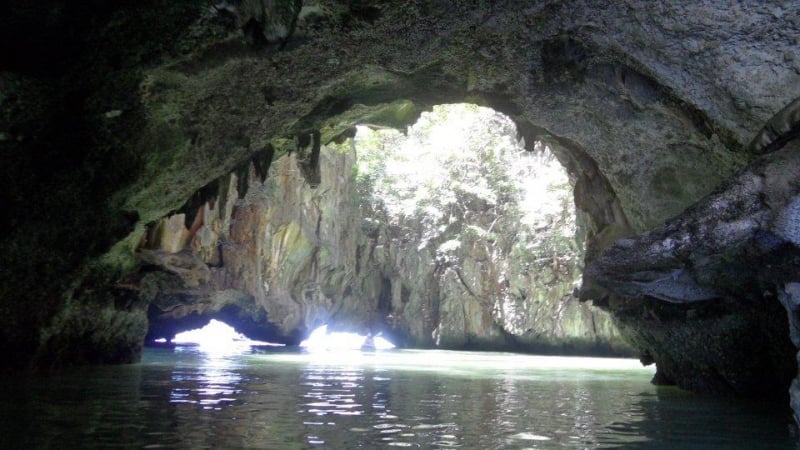 Phang Nga province is home to a large number of caves, both on dry land and at sea. Some can be walked through, others can be swum through, and there are those that offer exciting kayaking opportunities. Many feature interesting rock formations and some lead to enchanting sights like hidden lagoons and secluded bays and waterways.
5. The relaxation at Somdet Phra Srinagarindra Park Thai Chang
The name may be a bit of a mouthful, but the pretty park of Somdet Phra Srinagarindra Park Thai Chang offers something to suit a wide variety of tastes. There are pleasant views of nature and the surrounding mountains. Visitors can also easily explore a number of small caves throughout the grounds. There are areas where you can sit and relax and plenty of space for kids to run and play. The park is especially popular in the early mornings and late afternoons with health-conscious locals completing a range of exercise; observe aerobics classes, people jogging and power walking, and people practising their meditation techniques and martial art skills. The park is also home to inquisitive (and often cheeky) monkeys.
6. The hell garden at Wat Tham Ta Pan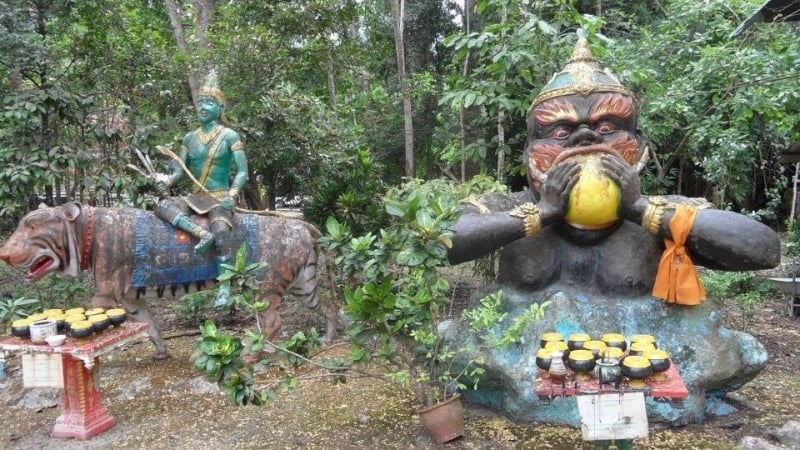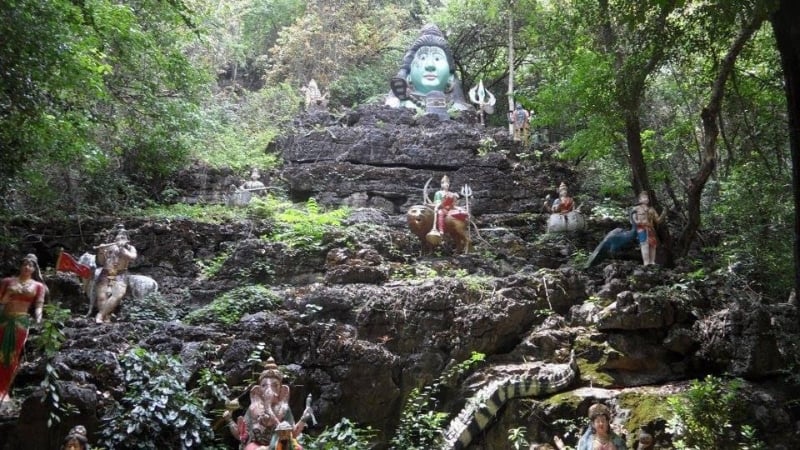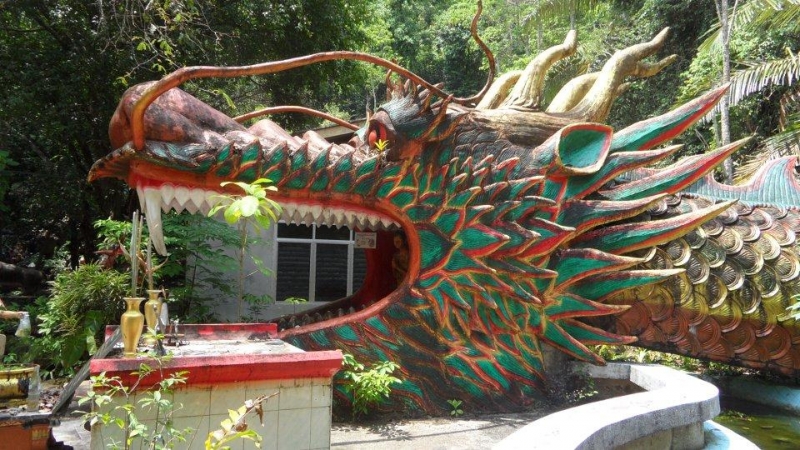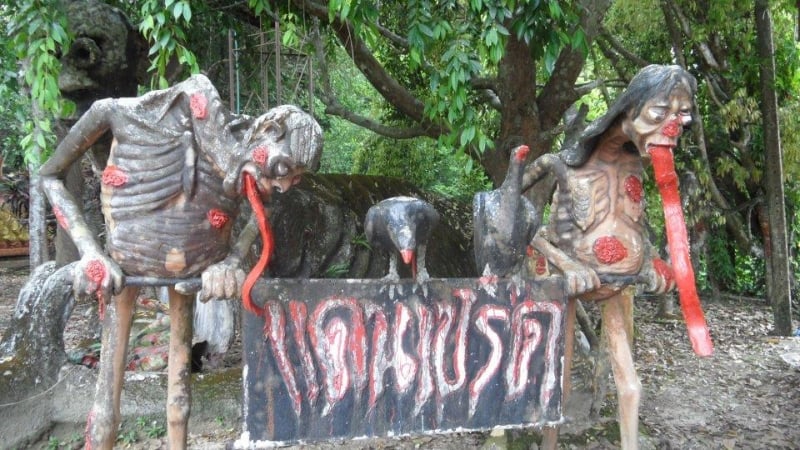 Just a short walk from the heart of town, Wat Tham Ta Phan is one of several hell temples that can be found. A large cliff has serene looking statues and a peaceful vibe. Enter the dragon's mouth and snake your way through his belly and the visions will quickly change. On leaving the tunnel, you'll find yourself in a hell garden. This is a place that reminds people of what they can expect in the Buddhist afterlife if they fail to live a correct and righteous life. Statues depict people being ripped to shreds by angry beasts and gigantic birds, demons boiling people in large vats, naked souls climbing spiky trees, and other torturous scenes.
7. The monkey madness at Wat Suwan Khuha
A short way from the town centre, Wat Suwan Khuha is home to many macaques. Keep a tight hold of your bags and other belongings as they are not shy of trying to snatch possessions in their search for food! You can buy treats to feed to the monkeys if you want them to come closer. It's also well worth taking the time to explore the temple grounds.
Discover the charms of Phang Nga
Step away from the typical tourist trail and spend a few days discovering Phang Nga's charms. There's a basic but affordable selection of accommodations in the town centre, along with several evening markets and a choice of restaurants. It's fairly easy to find restaurants that cater to Islamic dietary principles too. Moreover, the local bus station is close to the town centre. You'll have no trouble finding both short- and long-distance buses that regularly connect the town to Phuket, Bangkok, Ranong, and Hat Yai.