Contributed by Count The Love
"The mountains are calling and I must go."
It was a call I needed to answer and so I went for a 2-day trip to Mt. Fuji last year.
I was already in Tokyo to celebrate my 22nd birthday, alone. So I figured, why not isolate myself further and get out of the city?
This was how it all began…
Starting point: Shinjuku Expressway Bus Terminal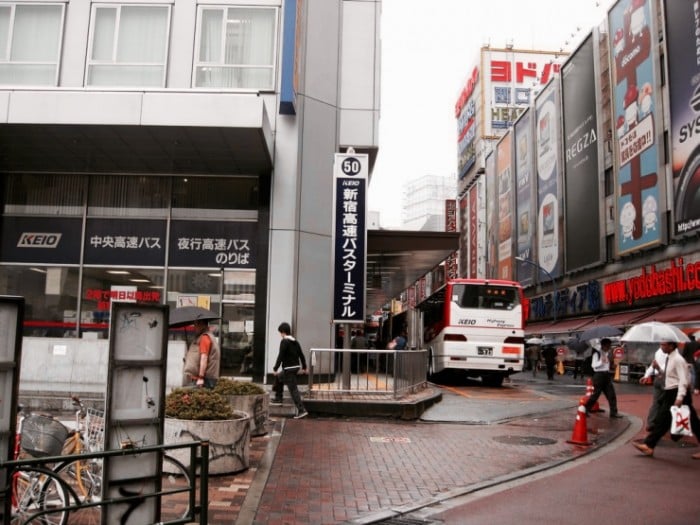 There are various routes you can take to Mt. Fuji but because I like to travel on a budget, I opted for the most convenient yet cheapest alternative which was to take a bus from Shinjuku Expressway Bus Terminal (in Tokyo) to Kawaguchiko Station.
Price:¥1,750 = S$22.30 (adults); ¥880 = S$11.20 (child)
Duration: 1hr 45mins
You can book your bus tickets online and the website provides all the information that you need – time schedule, reservation guides, directions and information on places of interests.
Tip #1. Reserve your tickets early to secure your seats! This is especially important if you're going with a group of friends. Since there are limited seats available, bookings are on a 'first come, first served' basis. Late reservations may prevent you from getting the seats of the preferred timing of your choice due to popular demand.
Tip #2. Book a round trip ticket if you intend to head back to the city! Mainly because (1) It is cheaper and (2) When you organise your itinerary and prepare early, plans are more likely to run smoothly.
Tip #3. Reach the bus terminal early! It is in the Japanese culture to be efficient hence the bus driver will set off at the stipulated timing on the schedule. As the saying goes, "be there or be square".
Also read: Japan Summer Bucketlist: Climbing Mt Fuji is Something You Definitely Should Do
The bus ride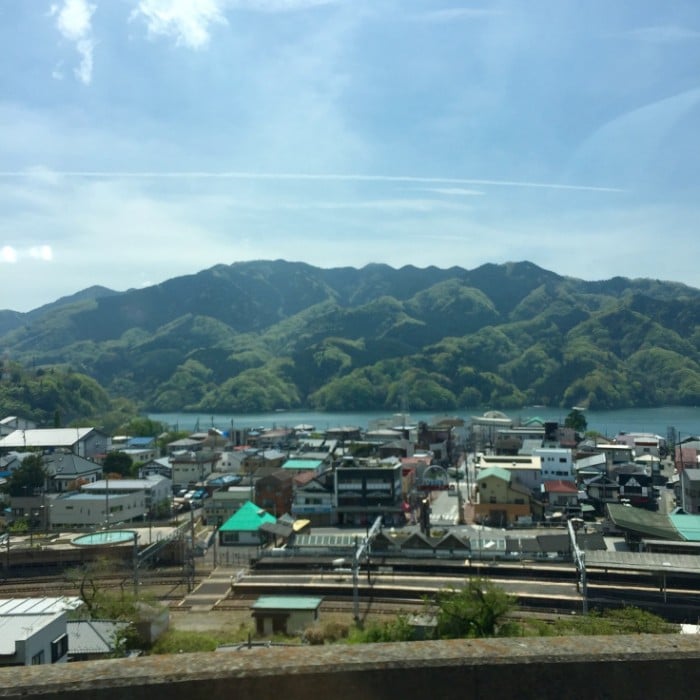 I settled myself down in my allocated seat on the bus by 9.45am, glanced at my watch and thought to myself, "In 15 mins, I'm gonna have the best bus ride ever". Needless to say, I was absolutely right. I was beyond mesmerised by the endless alluring scenery outside, and my sight was glued to the window as I wanted to capture the view and every moment with my eyes.
Arrival at Kawaguchiko Station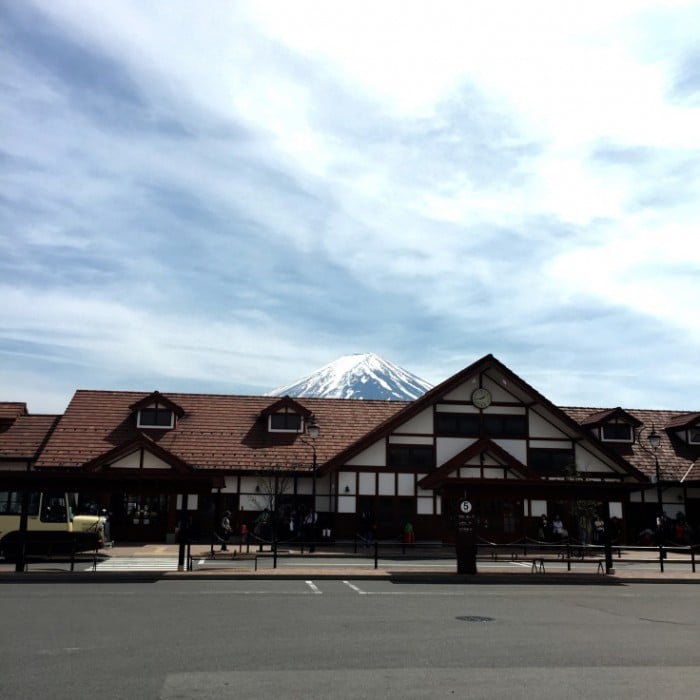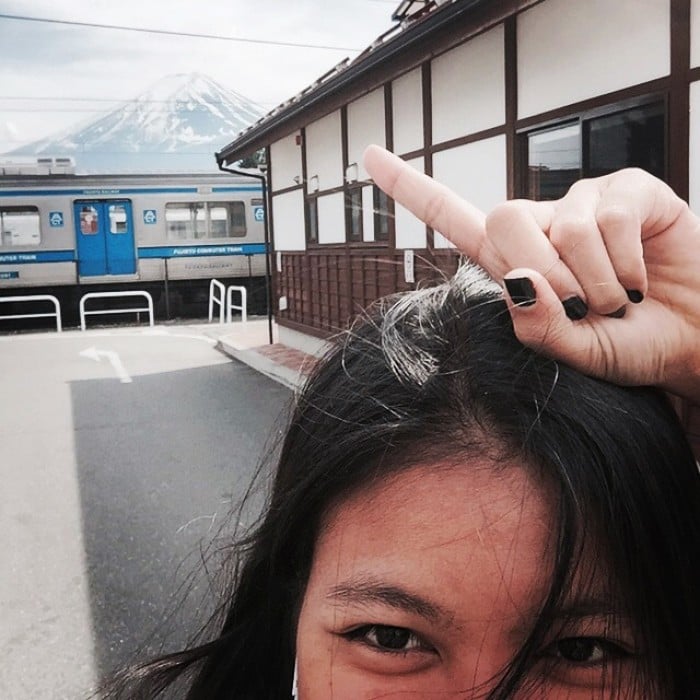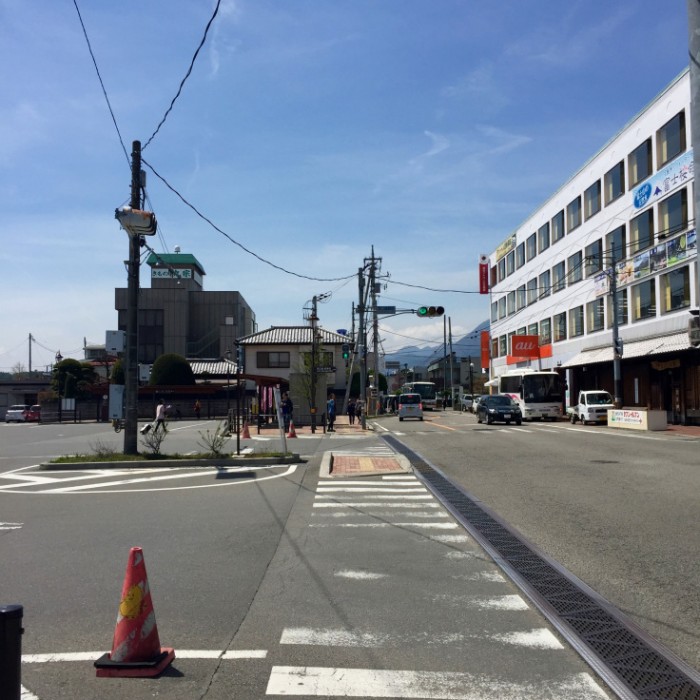 Note: If you're doing a day trip, you can continue your journey to Mt. Fuji 5th Station after alighting at Kawaguchiko Station and head back to the city by the evening. I stayed in Kawaguchiko for 2 days because I did not want to rush through my itinerary. Hence that led me to my finishing point.
Finishing point: Backpackers Hostel K's House Mt. Fuji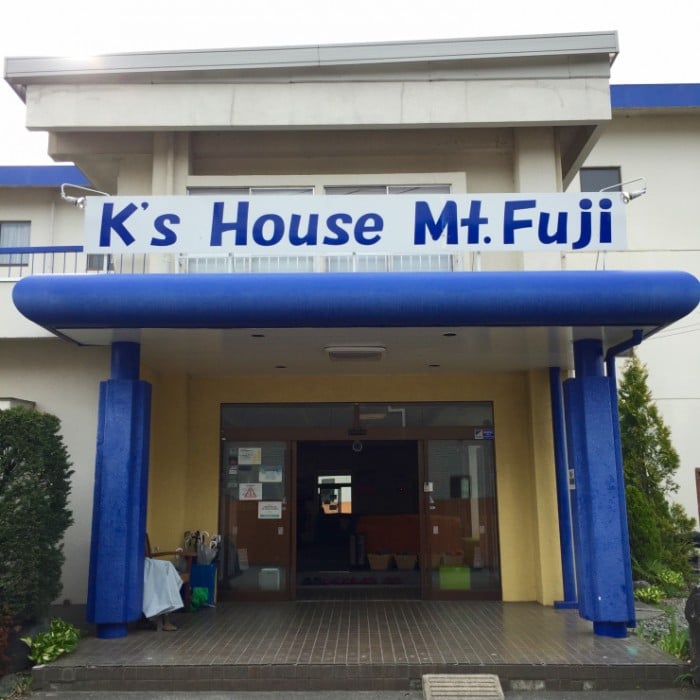 The choice of my accommodation for the night was K's House Backpackers Hostel. I've heard good reviews about this hostel and I can say that I experienced it to believe it! Even though I only stayed for a night, I truly enjoyed my stay here.
Address: 6713-108, Funatsu, Fujikawaguchiko-machi, Minamitsuru-gun,
Yamanashi, Japan
Postcode 401-0301
Why K's House Mt. Fuji Backpackers Hostel?

1. Cheap compared to other accommodation options. I paid¥2,500 per night which is S$31.
2. Accessible – 15 mins walk from Kawaguchiko station and they offer pick-up services too!
3. Clean and comfy
4. Friendly staff and superb service
With the K's House Backpackers hostel as my finishing point for day 1, there it is, that was how I got to Mt. Fuji!
This is a rather short post because I wanted to keep the information short and sweet. I hope I provided you with sufficient tips on how to get to Mt. Fuji, especially those of you who do not know where or how to start planning your itinerary! Personally, I feel that Mt. Fuji is one of the 'must-see' attractions when you're in Japan.