Every November, the hillside of Doi Mae U turns into a brilliant field of golden yellow as the wild sunflowers blossom for the winter. During this period, the Northern Thailand province holds the Bua Tong Festival as an annual celebration of the gorgeous flowers at full bloom.
Originally from Mexico, the Bua Tong sunflowers only blossom for less than forty days. But when they do, it attracts both tourists and locals alike who want to encounter the beauty of this natural occurrence in the largest Bua Tong field of the country. At 1,600 metres above the sea level, you'll enjoy the cool breeze while admiring a 360-degree view of sunflowers meeting the horizon.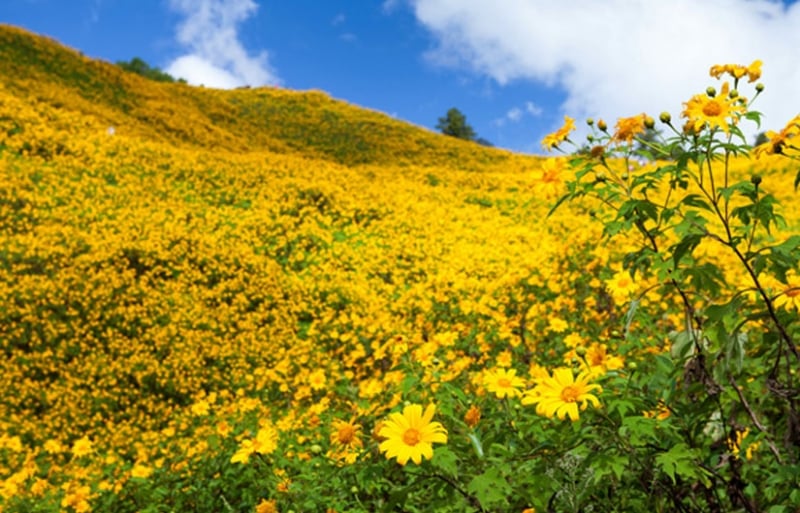 What:
Bua Tong Festival
When:
1 Nov to 10 Dec 2017
Where:
Doi Mae U-Kor, Mae Hong Son Province, Northern Thailand
If you want to experience this incredible view, the mountain is only a two-hour drive away from the Mae Hong Son city centre, or a six-hour half-day trip from Chiang Mai city via the Mae Jam district. To make the most of your trip, you can visit many other popular attractions nearby like the majestic Mae Surin Waterfall nearby as well!
Moreover, the festival centre provides tent rentals for those up for the adventure. The picturesque view of the Bua Tong sunflowers at sunrise will definitely be an unforgettable sight!
The flowers only bloom once a year, so don't miss the stunning display happening this November!