Flying can definitely be fun and exciting but travel preparation is unquestionably a chore. Packing for a trip can be a daunting task especially if flying is your preferred way to travel. Before getting on the plane, you have to decide what should be checked in and what's needed for a comfortable flight.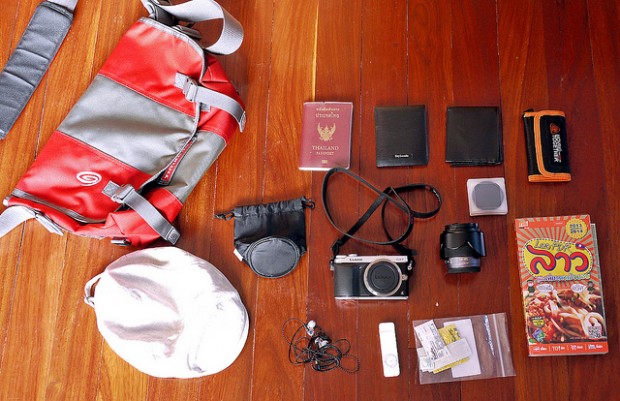 Image Credit: Wasin Waeosri
Before proceeding to what actually should be in the carry-on, a good carry-on bag is vital. Depending on what you plan to bring along and whether or not you are checking in your luggage, you can consider a backpack, tote bag, duffle bag or rolling suitcase. If you're a minimalist, just a shoulder bag might suffice – as long as it is sturdy and spacious enough to fit all your stuff. What's most important: your carry-on is fitting for cabin size!
With that established, what should you have in your carry-on bag?
Also read: 10 Air Travel Tips that Everybody Needs to Know
Must Haves!
Image credit: Hjl
Forget these items, and you're doomed:
1. Travel documents
Needless to say, it is absolutely important to put your travel documents such as boarding pass, passport, visa (if needed) and other supporting documents in your carry-on bag so you can whip them out when the need arises.
2. Money, money, money!
It's a must to bring some cash, in case you have to pay for something at the start of your trip.
3. Handphone, laptop and chargers
If you're bringing a laptop, do keep it in your carry-on. In the case where your luggage decides to take a detour without you, you still have some connection to the world. Also, your electronics can possibly be your in-flight entertainments!
4. Set of clothes
Also to prepare yourself in the event that your check-in luggage goes missing, you should also bring undergarments and a set of t-shirt and pants. Take it as insurance!
5. First-aid kit
Bring a handy dandy first-aid kit with some medicine (more specifically, travel sickness tablets) for that unpredictable and extremely unnecessary headache, nausea, queasiness, tummy pains, flu and injuries!
Should Haves!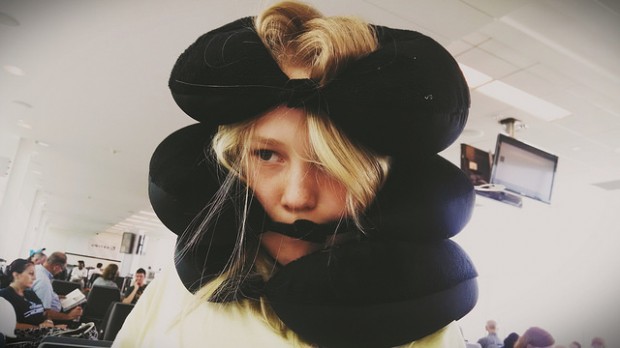 Image credit: Jennifer Pahlka
If you worry for your sanity during the flight, pack these into your carry-on:
6. Toothbrush, toothpaste and mouthwash
As you will be in close proximity to people, bring a travel toothbrush, toothpaste, mouthwash, chewing gums and mint for a clean mouth and fresh breath.
7. Lip balm, facial and body moisturizers
Flying can truly dry up your skin and dry skin is the precursor to other horrible skin issues. Keeping your skin glowing during a vacation starts from the airplane.
8. Tissues and anti-bacterial hand gels
They say that prevention is better than cure so pack some tissues (both dry and wet) and anti-bacterial hand gels. Stay germ-free to start your trip strong and healthy.
Reminder: Only travel-sized liquid or gel items (100ml or less) are allowed in your carry-on bag.
9. Neck pillow and eye mask
Bring along a good-quality neck pillow and eye mask for a rejuvenating rest in-flight –  this is vital especially for long haul flights!
10. Ipod and earphones
You can also bring your own Ipod and earphones because they are most probably better than the ones you will receive from the airlines!
Great to have!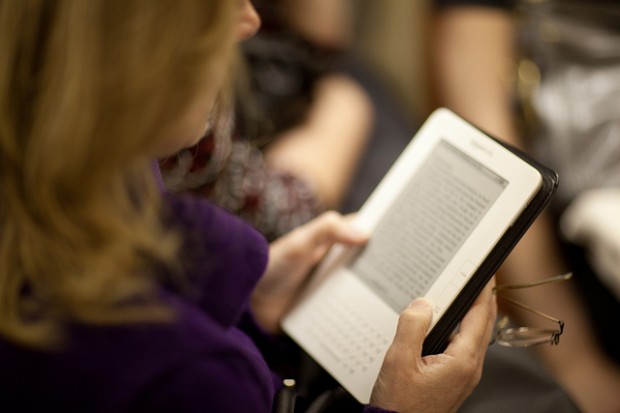 Image Credit: Jens Schott Knudsen
These great-to-have items will perk up your in-flight experience for sure!
11. Make-up products
Make-up products such as concealer, mascara, bronzer and make-up brushes will keep you flawless and will ensure that you do not scare people away before stepping out of the plane.
12. Books or E-books
Books will come in handy if you've run out of things to watch from your laptops, tablets or smartphones.
Also read: Travel Hack 101: How to Survive Long Haul Flights in Economy
13. Snacks
It's always good to have something for that growling tiger hidden in your tummy!
14. Sunglasses
Sunglasses will make you look all cool when you've arrived at your destination (and oh, to hide those dark circles and puffy eye-bags as well #starssecretunveiled).
So, what else you would pack in your carry-on? How different would you do it?