As a culturally and historically diverse continent, Europe is dotted with fascinating UNESCO World Heritage Sites – literally hundreds of them. Pretty much every country has at least one, though many have several. Sometimes even a whole sea is inscribed on the list (the Wadden Sea); other times entire historic city centers are declared world heritage sites (Bruges, Venice and Dubrovnik, for example). The following list does not include cities, but rather specific sites, natural landscapes and historic landmarks. All these World Heritage Sites in Europe are major highlights and well-worth visiting.
1. Jungfrau, Switzerland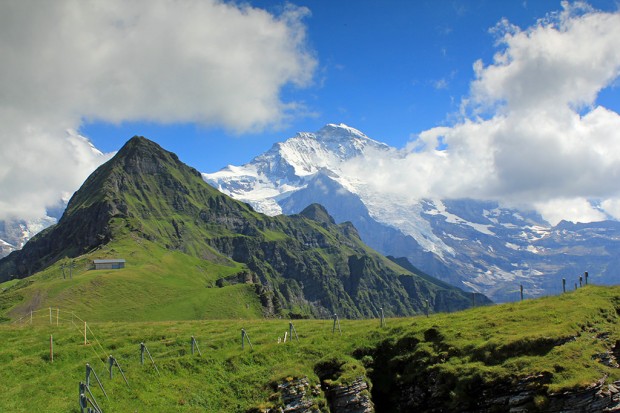 Image Credits: Els
Jungfrau is one of the main mountain peaks in the Swiss Alps. The entire surrounding region is named after this prominent mountain, which is a popular destination among mountaineers and hikers. Additionally, the Jungfrau Glacier is one of Europe's largest glaciers, measuring about 1.6 kilometers (1 mile) wide. Another attraction is the cog railway that runs all the way to the summit.
Also Read: Switzerland Bucket List: Destinations with the Best Views
2. Skellig Michael, Ireland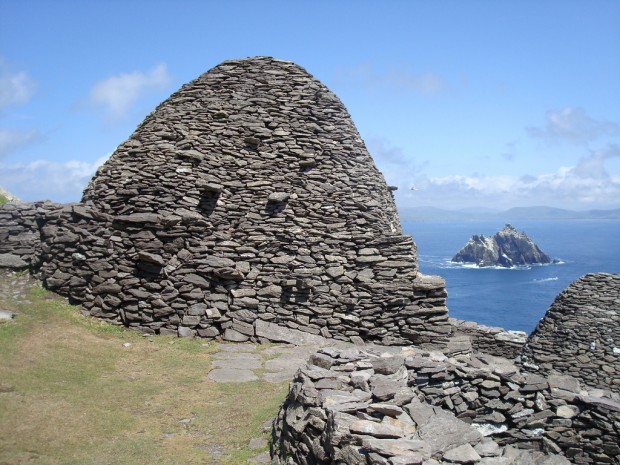 Image Credits: Don Richards
Skellig Michael is one of only two UNESCO World Heritage Sites in Ireland. This rugged island off the Irish southwest coast consists of two jagged peaks that rise abruptly out of the Atlantic Ocean. Getting there can be quite a challenge, but what makes the island unique is the 6th-century Christian monastery that's perched on a cliff on one of the mountainsides. It is also home to a huge gannet and puffin colony.
Also Read: 13 Important Things to Know Before Visiting Iceland
3. Meteora, Greece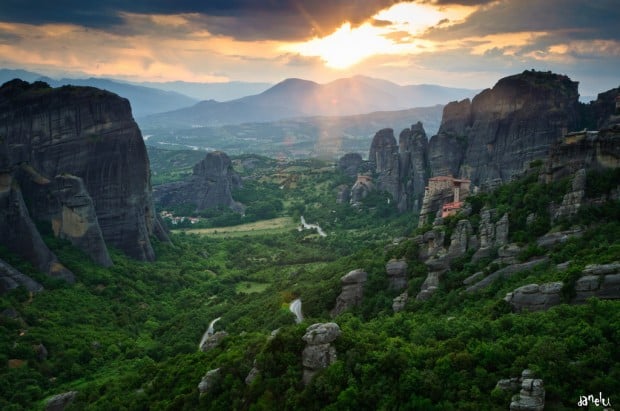 Image Credits: Daniel Solabarrieta
Meteora means literally 'suspended in the air' or 'middle of the sky', a very appropriate name for this stunning monastery complex that's built atop a series of sheer vertical limestone pillars in central Greece. Its location is almost incredible and the views from a distance are nothing less than spectacular.
4. Windmills of Kinderdijk, the Netherlands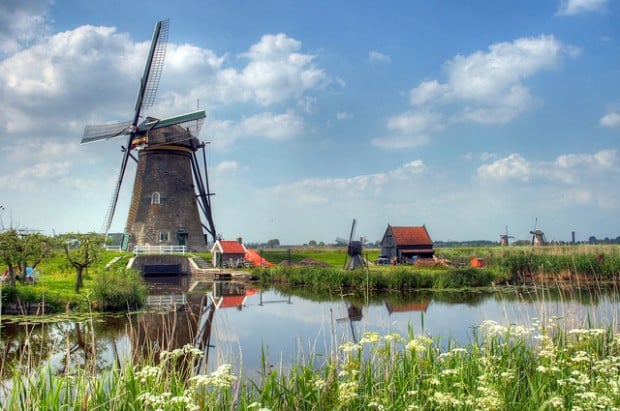 Image Credits: John Morgan
Located about 15 kilometers (10 miles) from Rotterdam, the tiny village of Kinderdijk is world-famous for its nineteen 18th-century windmills. It's the largest concentration of old windmills in the country, built to help drain the wet and flood-prone polders. The area consists of the nineteen windmills, canals, flat green fields and bike paths – a landscape that couldn't possibly be more Dutch.
5. Rhine Valley, Germany
Image Credits: clg20171
This stretch of the Rhine Valley in Germany is actually 65 kilometers (40 miles) long. The Middle Rhine Valley, as it is known, is lined with beautiful historic villages, impressive medieval castles and vineyards. Historically a significant artery for trade, cultural exchange and transportation, the Rhine is now a major tourist destination offering everything from world-class cuisine and fascinating history to great hiking and cycling.
Also Read: 10 of the Most Stunning Coastlines in Europe
6. Giant's Causeway, Northern Ireland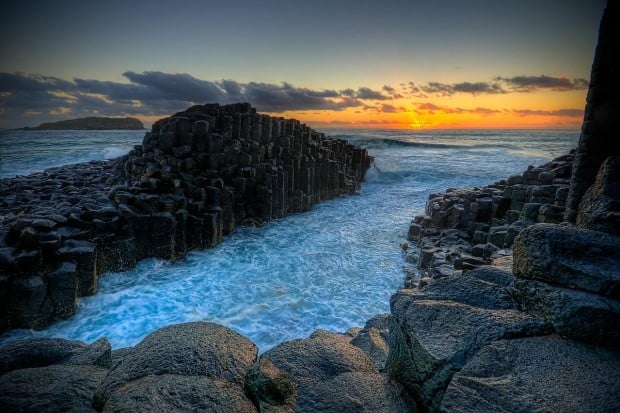 Image Credits: Chris Lofqvist
Northern Ireland's only UNESCO World Heritage Site, the famed Giant's Causeway has been a World Heritage Site since 1986. It's without question one of the greatest natural wonders in Europe, made up of thousands of dark basalt columns, most of them hexagonal. They form natural stepping stones that descend into the sea. The legend goes that it is an old road that was used by giants, a road that used to lead between Ireland and Scotland. (A similar natural phenomenon is found on the Scottish coast as well.)
7. Alhambra, Spain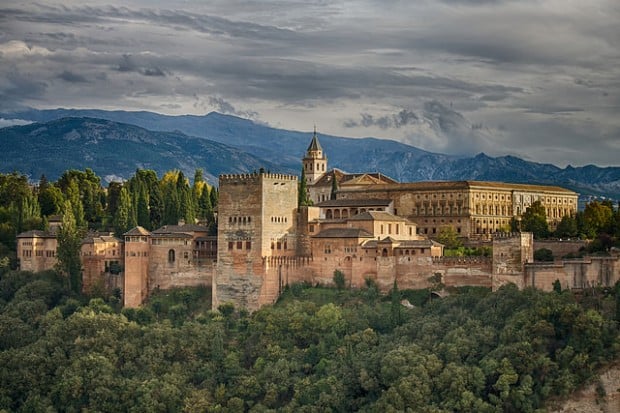 Image Credits: jit bag
The Alhambra is a complex of fortresses and palaces in Granada, Spain, that dates back to the 9th century. It is, in fact, a Muslim palace, built for the last of Spain's emirs. After it was conquered by Christian monarchs, other buildings were added, expanding the complex even more. It's a massive collection of buildings, filled with interesting history and impressively detailed artwork. The Alhambra is one of Spain's most visited landmarks and one of its most significant examples of Islamic architecture.
8. Grand Place of Brussels, Belgium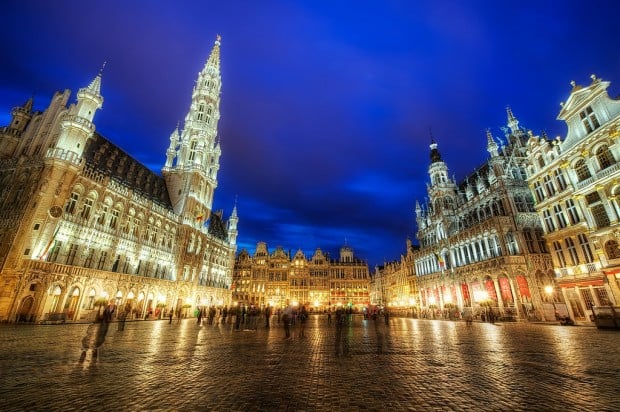 Image Credits: Jim Nix
The Grand Place (Great Market Square) of Brussels, the capital of Belgium, is one of the most stunning squares in Europe, possibly even in the world. It is surrounded by gorgeous, elaborately decorated, gold-leaf medieval guild houses. The two main sights on the square are the Breadhouse, which houses the City Museum, and the absolutely spectacular Town Hall, by far the most important landmark in Brussels.
9. Stonehenge, England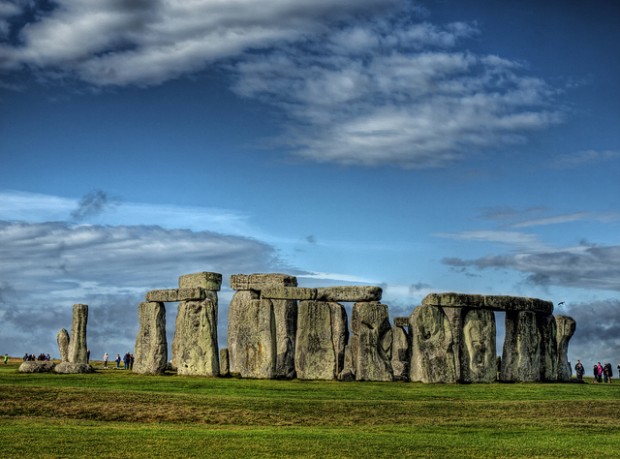 Image Credits: Neil Howard
Stonehenge is the most famous prehistoric structure in a region that is dotted with henges, ancient processional paths, burial mounds and chalk drawings. Not only Stonehenge, but the entire region is a UNESCO World Heritage Site, officially known as Stonehenge, Avebury and Associated Sites. There are more than 700 (!) identified archaeological sites. Stonehenge, of course, is what attracts most visitors, but it is definitely recommended to take a more detailed look around as well.
10. Mont Saint Michel, France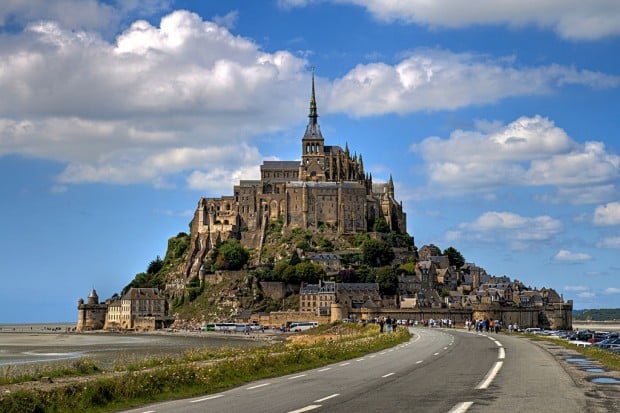 Image Credits: Matthieu Luna
The Mont Saint Michel in Normandy might just be the most incredible sight on this list. Perched on top of a rocky island in the Atlantic Ocean, the medieval walled village is more than 1,000 years old. The uniqueness of this place is that it's located only about 600 meters (2,000 feet) from the mainland and is surrounded by tidal flats. During low tide the island is not an island at all and can be reached on foot; during high tide it is completely surrounded by water, making it an unconquerable fortification. It's one of France's most recognizable landmarks and is visited by approximately three million people every year.
11. Western Fjords, Norway

Image Credits: monoceros84
Although every single Norwegian fjord is unbelievably beautiful, there are two that, according to UNESCO, stand out even more. The Geirangerfjord and Nærøyfjord are said to be the ultimate examples of Norwegian fjords and make up the UNESCO World Heritage Site. This is a region that's best explored by car, boat or kayak. Hiking is another way to see the fjords from a different and even more spectacular perspective.
12. Cinque Terre, Italy

Image Credits: Justin Brown
Cinque Terre is made up of five coastal villages located on the Italian Riviera in northeastern Italy. This stretch of coastline is easily one of the most stunning in all of Europe. It's the combination of the most colourful of villages, steep hillsides that flow into the Mediterranean Sea, sandy beaches, lush woodlands and a wealth of history that makes this Europe's greatest UNESCO World Heritage Site (in my opinion).
Also Read: 12 Amazingly Affordable European Countries that Don't Use the Euro