Always a pulsating city, Barcelona has no shortage of great architecture, amazing food, and rich culture. Combine that with the indulgence of having 4.2 kilometres of sandy beaches that are only a short walk from the city centre and you have the makings of a perfect holiday in Catalonia.
If you are heading to Barcelona for the first time and have no idea on where to go and what to do, fret not because we have got you covered! Here are the top 10 things to do in the Catalan capital:
1. Visit La Sagrada Familia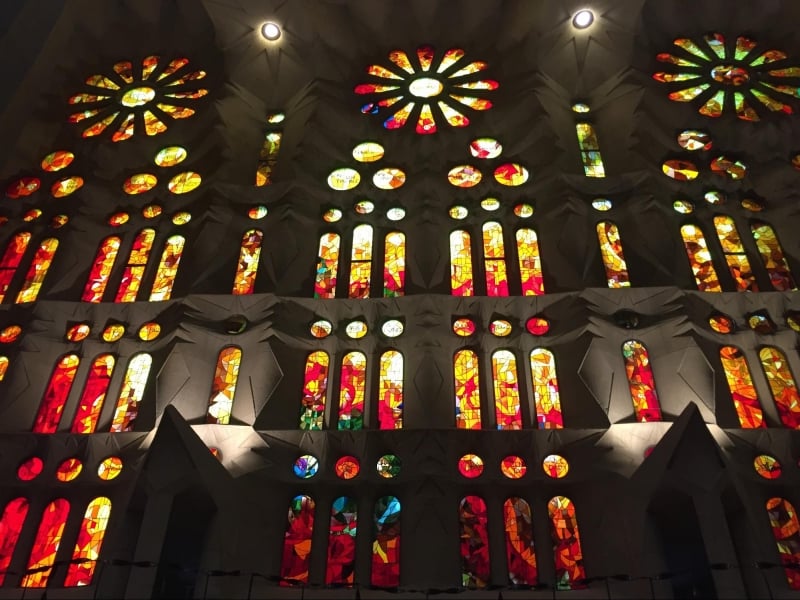 Designed by Catalan architect Antoni Gaudi, the Basilica de la Sagrada Familia is undeniably the city's most famous attraction. From the different styles of façades to the stained glass windows, art sculptures and ceiling work – every part of the gothic style-church is absolutely breathtaking. Its construction began in 1882, but was halted when Gaudi died in 1926 due to a tram accident. The enormous church is still under construction (yes!) and is expected to be finished in 2026. To avoid long queues, it is highly advisable to purchase skip-the-line tickets online.
2. Stroll around Las Ramblas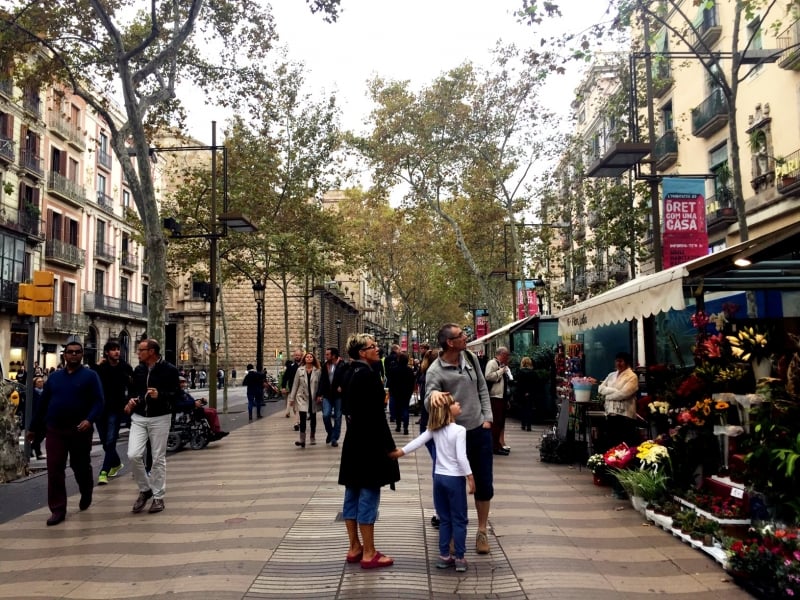 Located in the heart of the city, Las Ramblas is a vibrant promenade where pedestrians gather to stroll past street performers while others take a break, people-watch, and enjoy a drink at one of the many cafes and restaurants. The 1.2km tree-lined street also serves as a window into Catalan culture dotted with intriguing architecture, museums, cultural centres, theatres and art galleries. There is a lot going on here! As a result, the place gets very busy with tourists and locals alike, but it is definitely worth a visit when in Barcelona.
3. Grab a bite at La Boqueria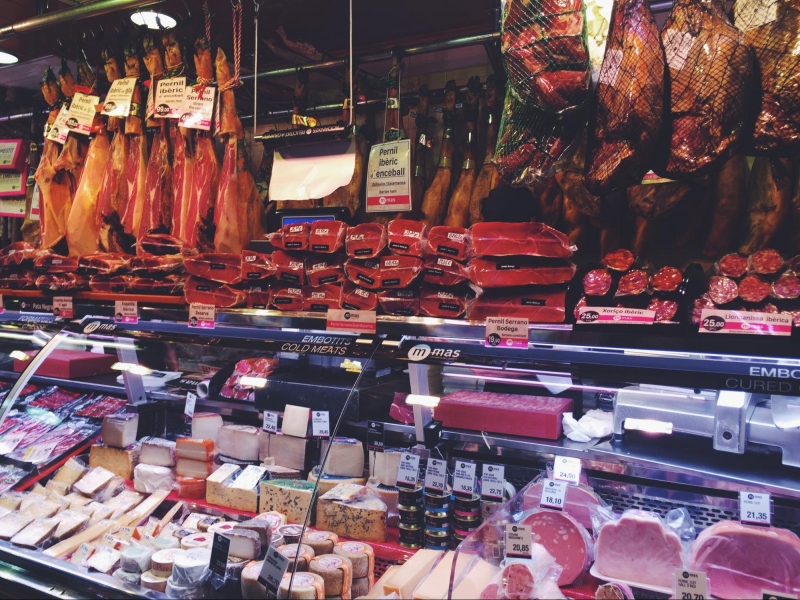 Mercat de Sant Josep de la Boqueria is a food and fresh produce market situated just off Las Ramblas. The iconic market boasts one of the most diverse and appetising selections of local produce and specialty meats and treats. Towards the back there are restaurants serving excellent tapas, which use high quality ingredients brought from the market. I recommend grabbing a bite at Bar Pinotxo, a no-frills bar serving typical Catalan food but with authentic taste. What to try: Chickpeas and morcilla (blood sausage).
4. Get lost in Gothic quarter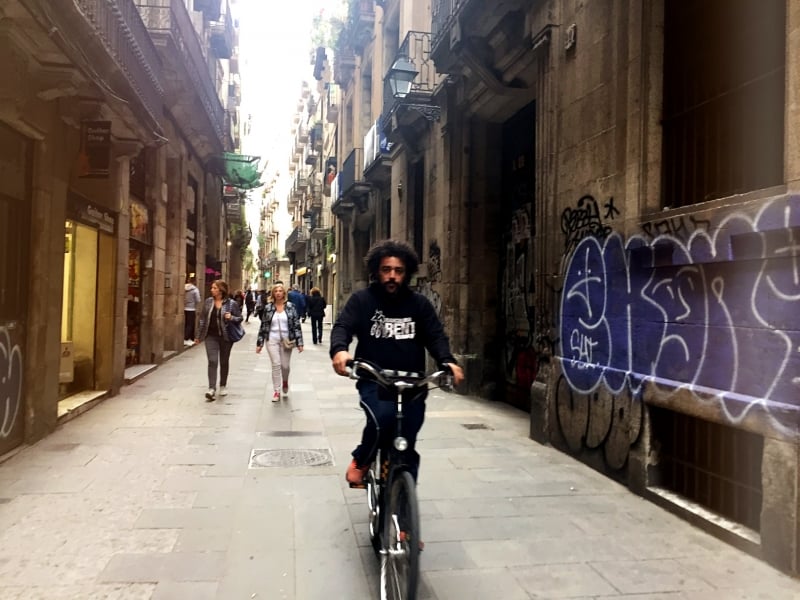 For all things quaint and interesting in Barcelona, head over to the Gothic quarter, one of the most beautiful districts in the city. Here you can find medieval alleyways, enchanting plazas, and cobbled streets filled with restaurants, bars, and shops. The neighborhood also features a mix of unique buildings dating from Roman times up until the 20th century. Do not miss the striking Barcelona Cathedral; built between the 13th and 15th centuries. The cathedral houses the tomb of St. Eulalia, the patron saint of Barcelona.
5. Relax in Barceloneta beach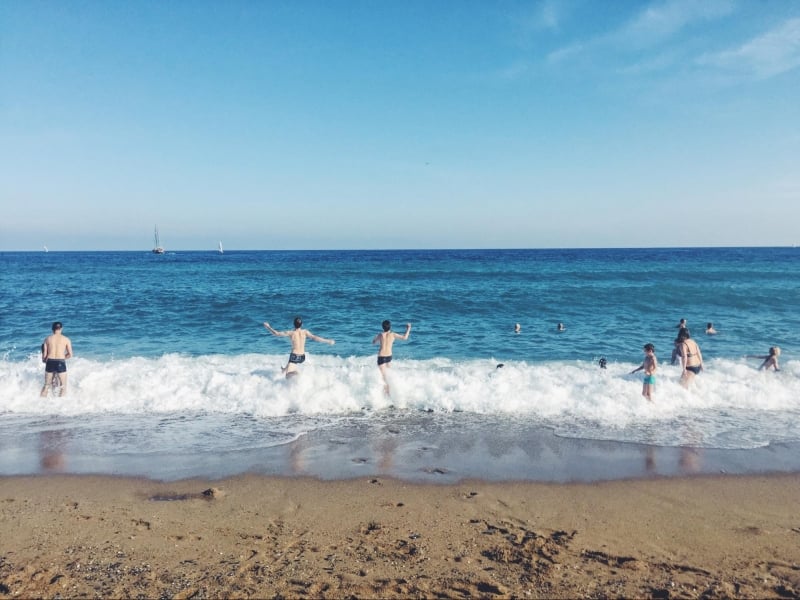 Escape the hustle and bustle of the city and relax in La Barceloneta, a wide long beach perfect for sunbathing, swimming and people-watching. It is easily accessible from the city centre and is in close proximity to some of Barcelona's famous attractions. The area is very busy – lots of restaurants and bars, street vendors, locals and foreigners – but the beach is clean and well maintained. Order a sangria, relax, and soak up the sun.
6. Eat tapas at El Xampanyet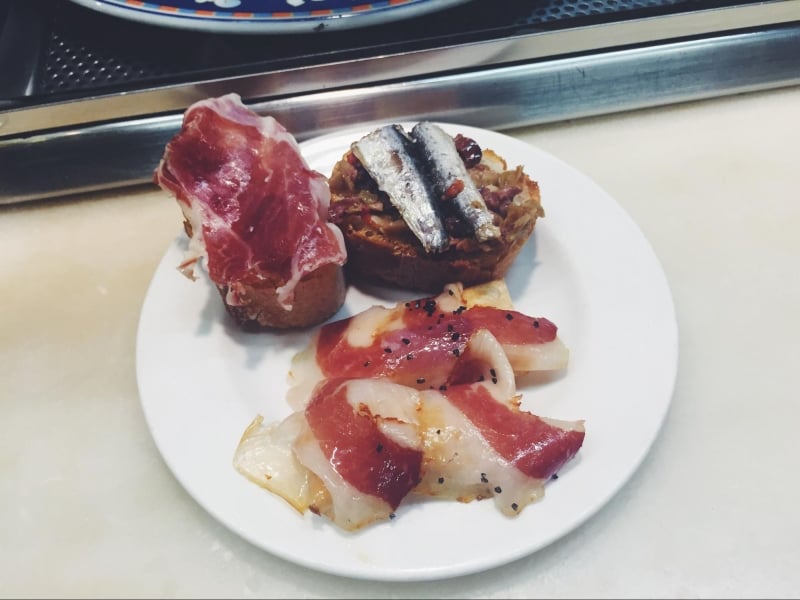 Hailed by many food critics as one of best tapas restaurants in the city, El Xampanyet is a traditional family-run bodega that dates back to 1929. Eating here is quite a unique Catalan experience. The food is great – I personally recommend the Cantabrian anchovies along with the cava of the house. The service is good – there is no English menu, but the servers are willing to help and give you their recommendations. The ambiance is fun – eating here feels like a family party with great food and good conversation.
7. Discover El Born neighborhood
Situated near the Gothic quarter is El Born, one of Barcelona's most eclectic and artistic neighborhoods. It has the beauty of Gothic quarter with its labyrinth of streets and unique cafes, but far enough from the hordes of tourists to maintain a little more charm and dignity. From funky shops to art galleries, medieval palaces, and cocktail bars – there is always something interesting in every corner. Visit the Picasso museum (another Barcelona highlight!), indulge your senses at Mercat de Sant Caterina, or shop until you drop in one of many trendy boutiques.
8. Catch a football game at Camp Nou
If you are a big football fan, make your visit in Barcelona memorable by catching a game in Camp Nou. Aside from being Europe's largest soccer stadium with a seating capacity of 100,000, it is also the home stadium of one of the most successful clubs in the world, FC Barcelona or Barça. Chant "Alé alé, alé alé, Força Barcelona alé" with 99,000 or so spectators and watch Lionel Messi and other legendary players like Luis Suarez and Philippe Coutinho win a game.    
9. Visit other works of Antoni Gaudi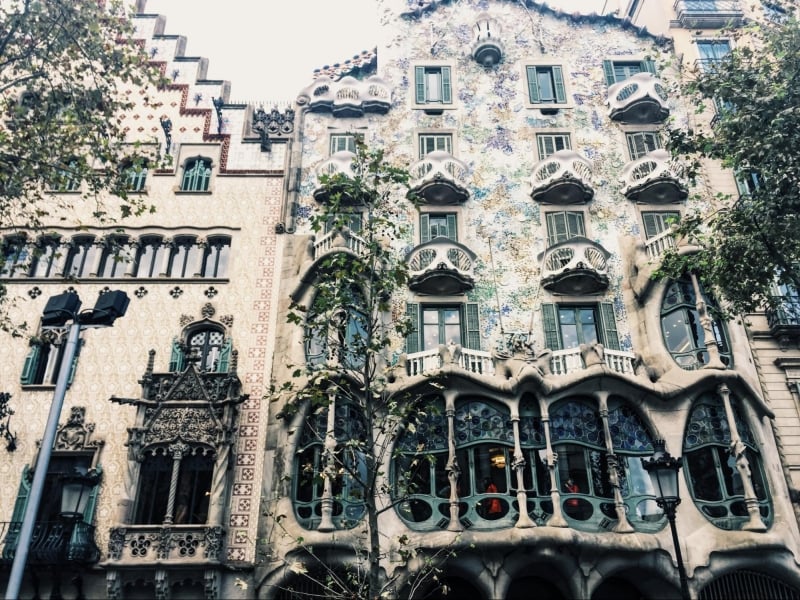 Other than the renowned Sagrada Familia, architect Antoni Gaudi also created several other masterpieces scattered throughout the city. Located in the Gracia district is Park Guell where you can relax and visit Gaudi's house of 20 years. Another one is Casa Batllo, a popular work inspired by modernist architecture. One of his last creations until he devoted all his time to Sagrada Familia is La Pedrera, an impressive structure with no right angles since it was built only using natural forms.
10. Enjoy a panoramic view of the city from the Montjuic cable car
There is no better way to see Barcelona than the convenient yet fun Montjuic cable car, which offers a panoramic view of the Barcelona skyline against the sea. It covers a distance of 750 metres and runs between the Funicular station and the top of Montjuic mountain. Enjoy the splendid views of the city and relax as you glide above the treetops.
So, what are you waiting for? Stop daydreaming and start planning your trip now!