Hong Kong has consistently been rated as one of the top travel destinations in Asia throughout the years and it's not hard to see why. With such a unique mix of tradition and modernity, the metropolitan city is a kaleidoscope of global cultures and experiences.
For the first time visitor, Hong Kong and its tall skyscrapers may be a little bit intimidating, but rest assured that you are guaranteed a good time when you visit. And to help make your trip there a little easier, here's a list of 23 awesome things to do and places to visit in Hong Kong.  
Before you get started, why not head over to KAYAK to check out the best flight prices for Hong Kong? Their flight comparison tool makes it so convenient and easy to compares prices from multiple sites and airlines, plus they also provide useful information such as the cheapest day of the week to fly to Hong Kong, the most reliable airlines for this route, and even what price constitutes a good deal. With fares starting from just S$171*, there's absolutely no reason to resist. KAYAK is the ideal travel partner for all your vacations, so get booking now!

*Prices fluctuate daily
1. Ride the tram up Victoria Peak for an awesome night view of the city
2.
Visit the famous Madame Tussauds Wax Museum @ Victoria Peak for some wacky selfies
3.
Travel to Central aboard the Star Ferry from Tsim Sha Tsui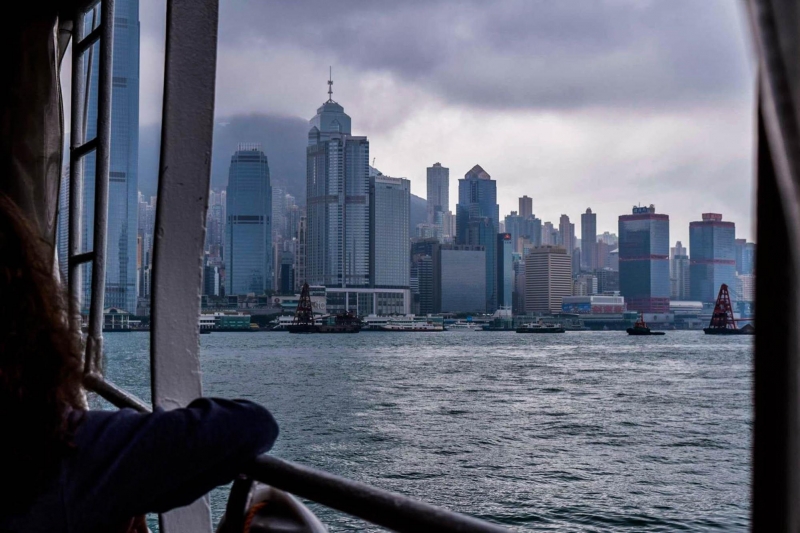 4. Enjoy the enchanting night view of Victoria Harbour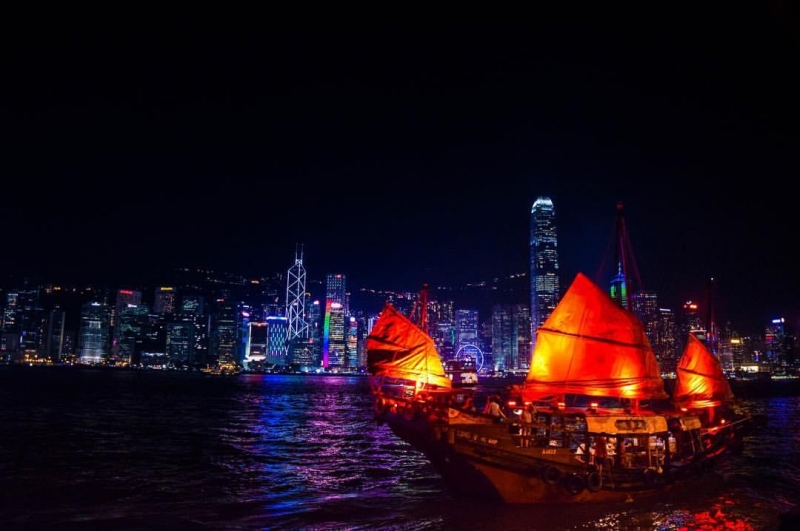 5. Embark on an epic culinary adventure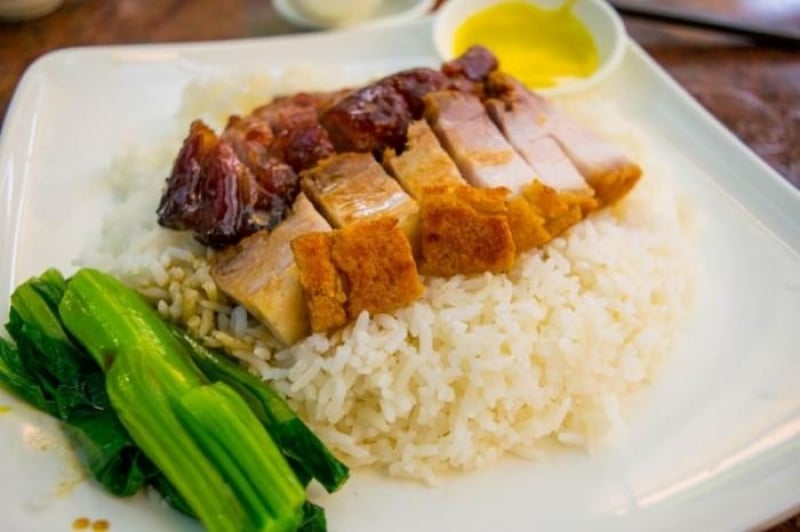 Hong Kong is a foodie's paradise. There's no two ways about it. It's impossible to visit a city like Hong Kong and walk the aroma-filled streets without stopping to munch on some of the many varieties of culinary goodness on offer.
From fancy feasts in Michelin-starred restaurants to more rustic meals in the dai pai dongs (open-air stalls) and cha chaan tengs (tea restaurants), you're sure to find something that perfectly suits your taste buds. Heck, even the local fast food here will leave you shook! Speaking of which…
6. Sample a taste of Hong Kong Fast Food at Café de Coral or Fairwood  
While internationally renowned fast-food chains such as McDonald's and KFC can easily be found in Hong Kong, it's their local fast food that takes the cake, with Café de Coral and Fairwood being the top two main fast food franchises in the city.
Open throughout the day, these two chains serve up delicious, wholesome meals for breakfast, lunch, dinner and even afternoon tea, with their set meals especially being yummy yet affordable choices for the traveller on a budget. Definitely check them out when you're in town!
7. Stay at a budget hotel in the Tsim Sha Tsui Area
If you've been keeping up with the news, you'll no doubt be aware that Hong Kong isn't exactly known as a particularly 'spacious' city. With so many people in the city, most locals put up with limited living spaces and that culture is, for better or worse, a part of the locale in Hong Kong's tourism industry.
And given how expensive it can be to book a night at a hotel in Hong Kong, staying at a budget hotel may actually be a blessing in disguise. Sure, you won't find as much luxury as you would in other hotels, but budget hotels are often located right in the heart of the city, in places such as Mong Kok and Tsim Sha Tsui! So not only is it a way to experience the life of the local people, it also puts you closer to many of the attractions in the city!
8. Explore the busy tourist district of Mong Kok
Looking for great flight deals to Hong Kong? We've got just the thing for you. KAYAK's flight comparison tool allows you to seamlessly compare prices from multiple websites and airlines easily! And if you're interested in knowing the cheapest day of the week to fly to Hong Kong, or low and high season periods, you'll be glad to realise that have provided such detailed information for you too. Isn't that just absolutely interesting? So don't miss flights to Hong Kong from just S$171 on KAYAK now!

*Prices fluctuate daily
9.
Throng the various local markets in search of a bargain
There are many popular street markets in Hong Kong, each with their own unique shopping experiences. Arguably, the most famous of these markets is the Ladies' Market in the bustling Mong Kok area. You will find a wide spectrum of things to shop for, such as quirky souvenirs, imitations of branded fashion items, and whatever else seems to be in trend. You'll also find large crowds and overenthusiastic, passive-aggressive shopkeepers ready to bargain with you.
Apart from the Ladies' Market, other popular destinations are Temple Street Night Market, the Jade Market in Yau Ma Tei, and the Sham Shui Po Electronics Market.
10. Go Temple Hopping
Buddhism and Taoism are major religions in Hong Kong and that is reflected in the number of temples and monasteries you will find throughout the city. It would be a fun idea to go temple hopping and visit all the major temples such as Wong Tai Sin Temple and the Poh Lin Monastery in Ngong Ping.
11. Visit the historical cauldron known as Kowloon City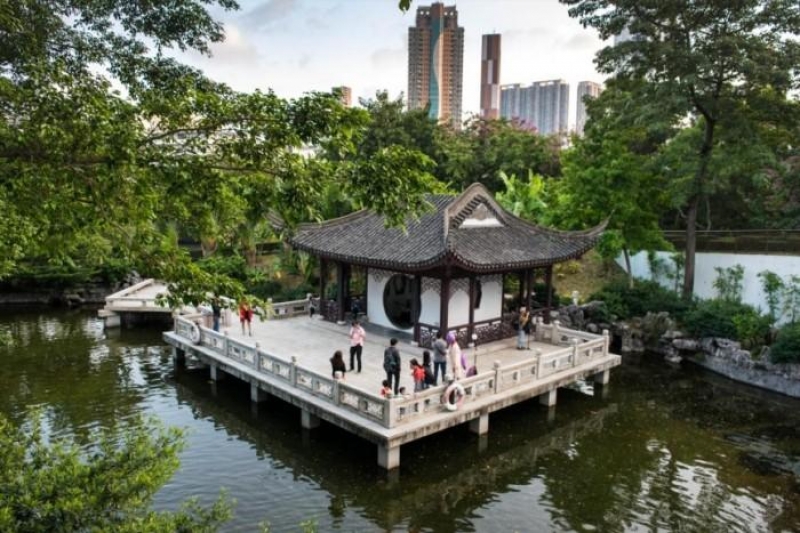 Ah, I love Kowloon City. I spent the better part of a year here while I was studying in Hong Kong and the city is just one of those underrated gems that really deserve more love.
Just a 15-minute walk away from the Lok Fu MRT Station, Kowloon City represents an integral part of Hong Kong's cultural history. Top attractions include the historical Kowloon Walled City Park and its vibrant food scene. Oh yes, Kowloon City is famous even amongst local foodies because of its many restaurants and eateries, some of which have been passed down for generations!
Check out this extended guide to Kowloon City for a chance to discover a part of Hong Kong not that many people know about!
12. Visit the many quirky parks scattered throughout Hong Kong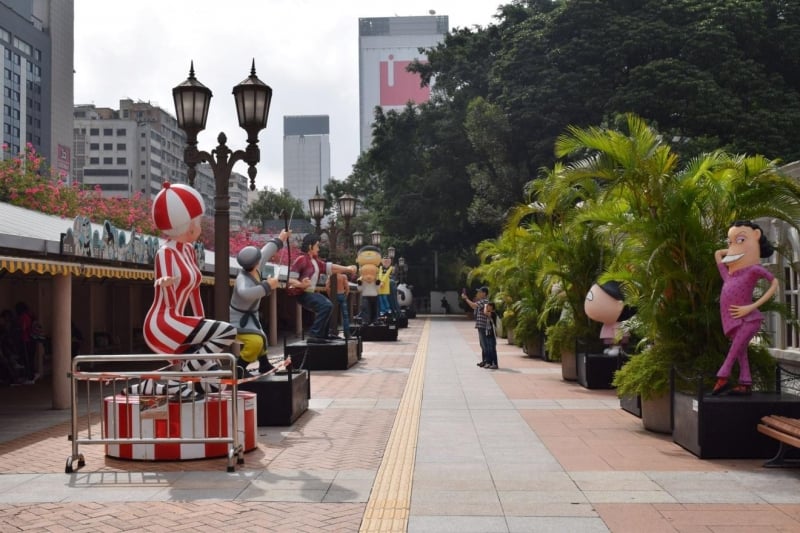 13. Explore Ngong Ping Village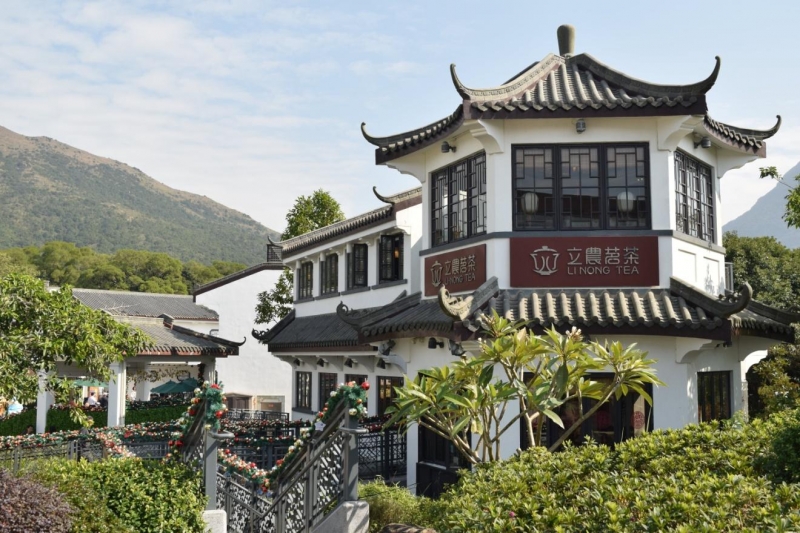 Ngong Ping village is one of the must-visit attractions in Hong Kong. It is home to the famous Big Buddha statue and Poh Lin Monastery! The journey to Ngong Ping itself is rather pleasant as you may choose to board a glass bottom cable car to get to the village!
Once there, enjoy the fresh air, beautiful natural scenery and photogenic spots! Just be sure to start your day early as the queue for Ngong Ping can sometimes become ridiculously long. I once lined up for three hours just to get tickets, only to be notified that another two-hour wait was required to BOARD the cable car. So, do plan ahead of time!
14. Hike up the Dragon's Back for a refreshing break from city life
Also Read: Hiking in Hong Kong: 8 Trails With the Most Picturesque Views
15.
Head to the beach for an awesome summer party
16.
Experience life at an authentic fishing village in Tai-O
17.
Go island hopping throughout the Outlying Islands for spectacular views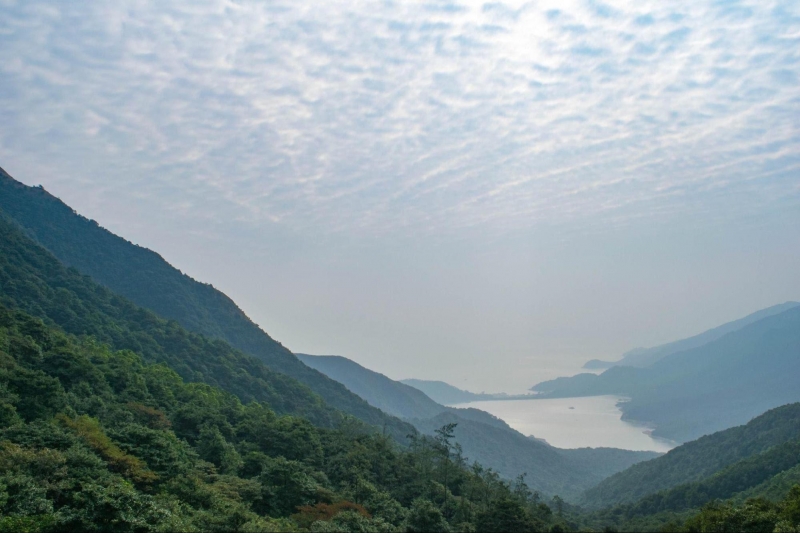 18. Shop 'til you drop!
Hong Kong is world-famous as a shopper's paradise and you certainly get a sense of that the moment you head out into the city. Ten-storey malls and shopping complexes are the norm in the city and you will certainly find it difficult to resist the urge to buy something, or at least go window shopping.
Some of the most popular things to buy in Hong Kong are fashion items and cosmetics. But even if you're looking to do your shopping away from the glitzy malls and expensive brands, you'll certainly find your fair share of bargain deals.
For example, if you're in the market for a new pair of sneakers, make sure to head over to Fa Yuen Street for some shoe-shopping therapy! With competitive prices and an almost uncountable number of stores, you're more than likely going to return with a new pair of Jays.
19. Paint the town red with the vibrant nightlife at the Lan Kwai Fong District  
20.
Ride the Ding-Ding Trams and explore Central Hong Kong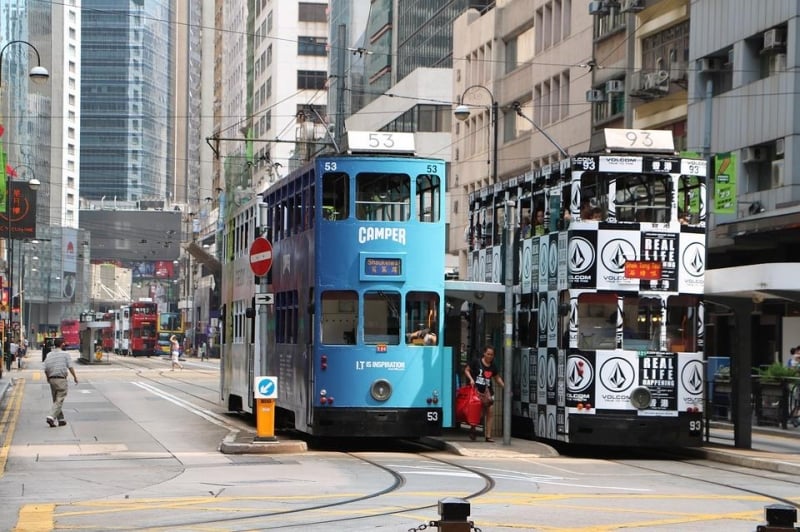 21. Have fun at Ocean Park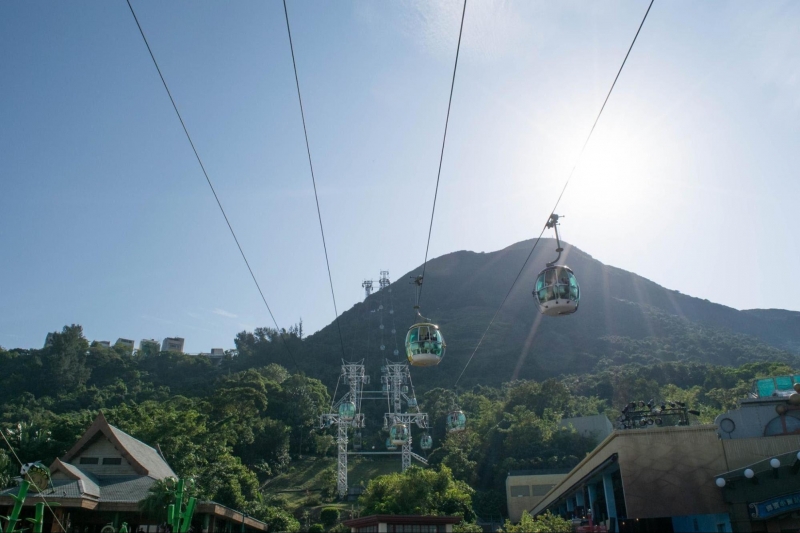 Most people will tell you that you simply MUST visit Hong Kong Disneyland when you're in the city. But let's not forget that Ocean Park is worth as much a visit as Disneyland, and here's why.
You get the usual theme park rides, carnival games and jovial atmosphere at Ocean Park, but with the added attractions of an aquarium and the chance to meet various animals such as pandas and dolphins. If you're travelling with children, I highly recommend visiting Ocean Park for an enjoyably fun day. I mean, just LOOK at this red panda!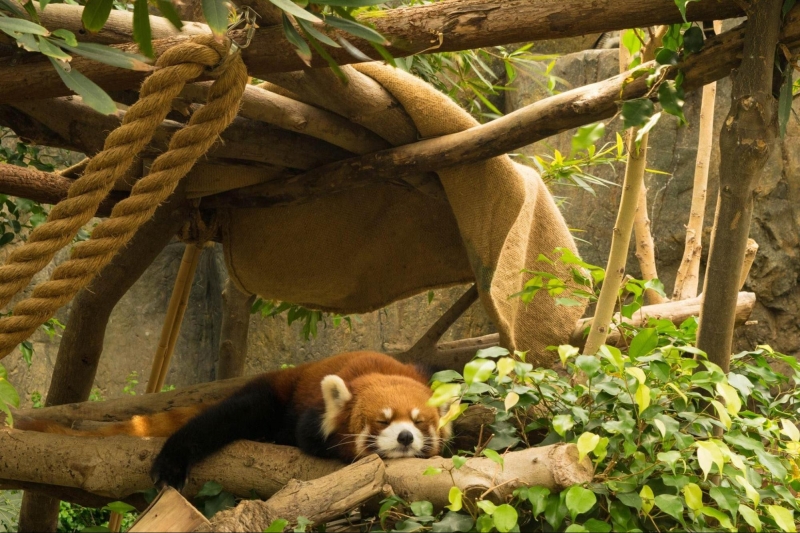 22. Take a day trip to Macau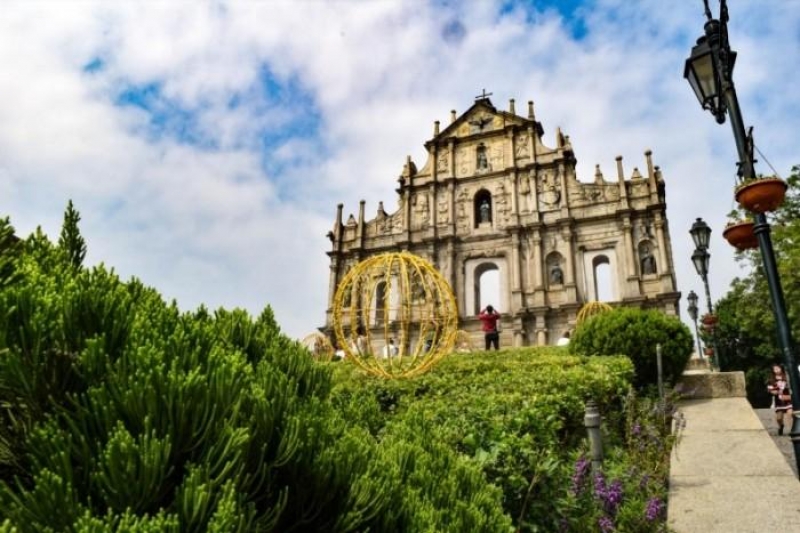 23. Or visit Shenzhen by rail
Public transport in Hong Kong is such a blessing. Not only can you get from one point to another in a short amount of time, you can even get on a train that takes you right to Shenzhen in Mainland China (visa on arrival is available at immigration).
So, if you have time to spare, why not make a quick trip to Shenzhen, one of the most developed cities in Mainland China, and enjoy some of the wonderful sights and smells (there's a lot of good food there) the city has to offer.
There's yet more to discover
To be honest, this list covers only the tip of the iceberg when it comes to things to do in Hong Kong. The city is such a maze that you might even stumble into a nice little café or eatery by accident (look up while walking the streets, because many shops are hidden away on the second or third floor of buildings in the city). In fact, a friend of mine once brought me into a secret anime-themed arcade and for the life of me, I can't even remember how we got there (lots of passageways and a random elevator in an apartment building).
So the only true way to see Hong Kong is to go to Hong Kong! What're you waiting for? Plan your visit now! Psst, having lived in Hong Kong, I can tell you now that the weather in the early months of the year is amazing, especially if you're planning on going to Ngong Ping or hiking.
Kickstart your planning with KAYAK today! Enjoy fares starting from just S$171* to Hong Kong, plus top tips on how to find a cheap flight. You'll also be delighted to discover that KAYAK is a one-stop portal for all your travel needs – you can book your hotel stay, car rentals and more, all on the site! Plus, download their mobile app to enjoy even more accessibility on-the-go, where they'll compile all your bookings into a neat itinerary for you to refer to whenever you'd like. Start booking your flight to Hong Kong today! 

*Prices fluctuate daily