A couple of weeks ago, I took an extended break from my day job and hopped on a flight to Hong Kong. The official reason for the visit, as I told myself and those around me, was to collect my degree and graduation certificate after I had completed my studies there in 2017.
I'd been to Hong Kong quite a number of times before. In fact, I think it's the city I've travelled to the most out of all the places I've been to. But stepping into Hong Kong this time around, I was swept up by this overwhelming sense of familiarity and nostalgia. I felt almost…home. Naturally, I decided to extend the duration of my stay just so I could get some well-deserved rest (read: escape) from work.
But the thing is, having lived in Hong Kong for close to a year, I'd already seen my fair share of Mong Koks, Victoria Peaks, Centrals, and Ladies Markets, etc. So, this time around, being afforded the luxury of having no set itinerary (or assignments and essays to deal with, geez), I decided to take my sweet time exploring the lesser known sights, places that often wouldn't appear high on the list of 'things to do in Hong Kong'.
And because I'm such a nice guy, let me share some of these criminally underrated gems with you!
Kowloon City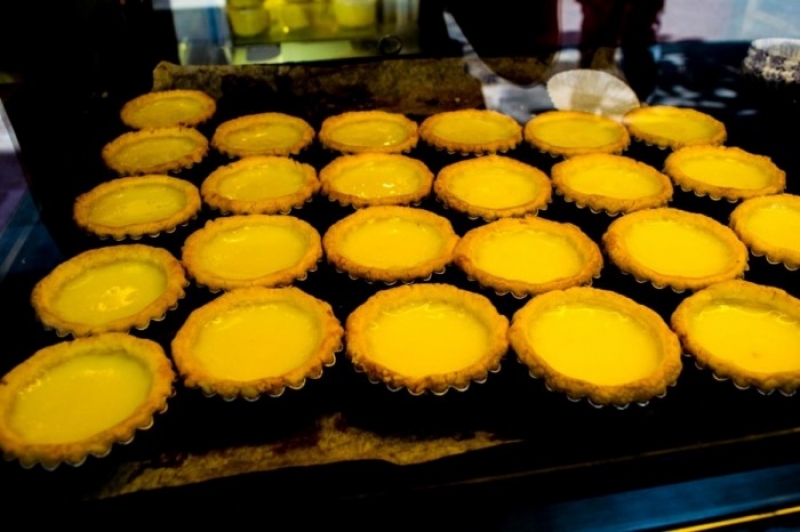 Of course, one of the first things I did in Hong Kong was to make a trip to Kowloon City, the place I called home during my tenure as a student. Located right on the fringes of the touristy Mong Kok/Prince Edward district, Kowloon City operates at a much slower pace that's immediately noticeable as you enter the area.
As you stop off at the nearest MTR station, you will notice that there are no mammoth crowds and no suffocatingly long lines at the ticketing counters. However, despite its lack of 'glitz and glamour', Kowloon City is still well-worth a visit.
To start, Kowloon City is a treasure trove of culinary experiences with multiple restaurants lining the many streets in the vicinity. Because of the high number of foreign workers there, the area is famous for its Thai and Vietnamese eateries, in addition to the usual Cantonese delights, baked goods and traditional desserts.
When I was a student, I used to stroll along Lion Rock Road, Nga Tsin Long Road, and Nam Kok Road in search of food (and face the agony of having to make a choice between the many options) and I definitely recommend starting there to find some of the best food in Hong Kong.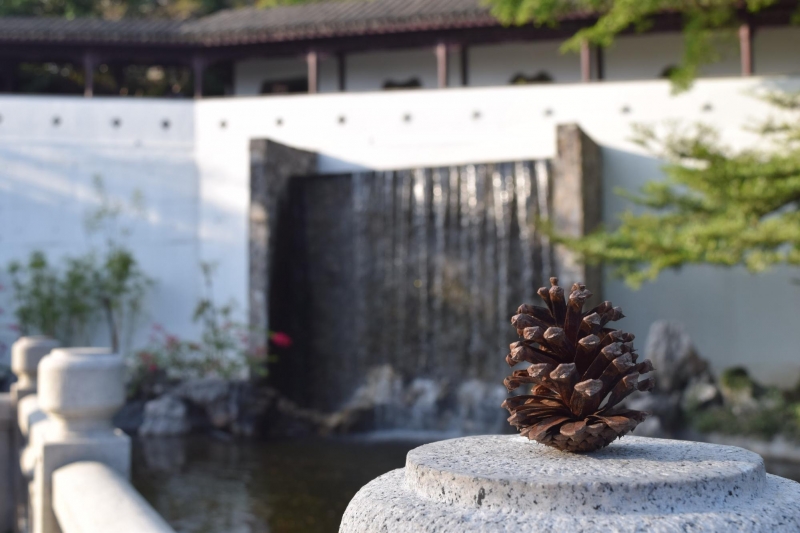 However, Kowloon City's most famous attraction is undoubtedly the historical Kowloon Walled City Park located just behind Kowloon City Plaza. Originally, the Kowloon Walled City was used as a military garrison by Chinese Imperials in the 16th century. However, by the 20th century, it had turned into a haven of drugs, prostitution and lawless activity, ruled by criminals operating out of dank, dark alleyways out of reach by the local government.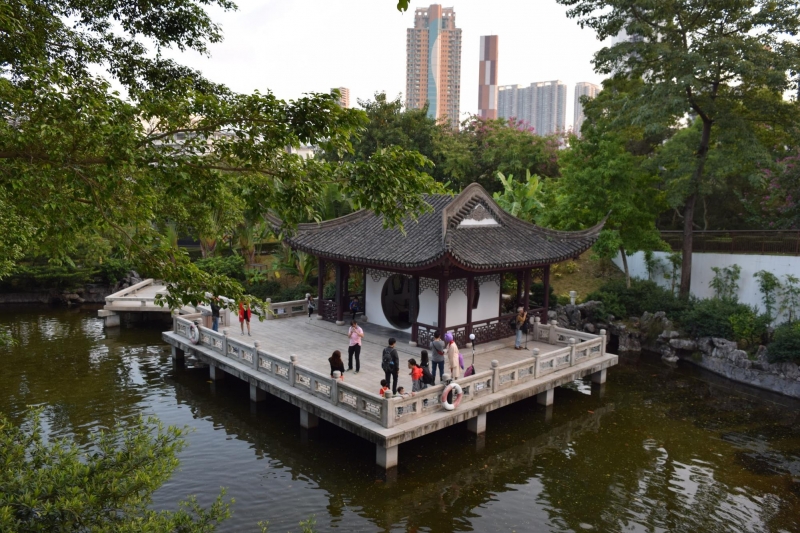 In 1987, after almost a hundred years since the Walled City rose to infamy, Hong Kong's colonial government resettled the inhabitants and converted the Walled City into the lovely park it is today. Containing remnants and monuments of its romantic, dark past, the Kowloon Walled City Park is a popular spot among locals. You will rarely find the park empty, even during the colder months, as people flock to the park to enjoy its timeless beauty and simply to hang out.
Getting to Kowloon City: Take the Hong Kong MTR Kwun Tong Line (Green) towards Lok Fu Station. Take either exit A or B and make your way to Junction Road. From there, just head south and you should arrive at Kowloon Walled City Park in a matter of minutes. From there, simply go through Kowloon City Plaza (KCP) to get to the aforementioned food haven.
Tai O Fishing Village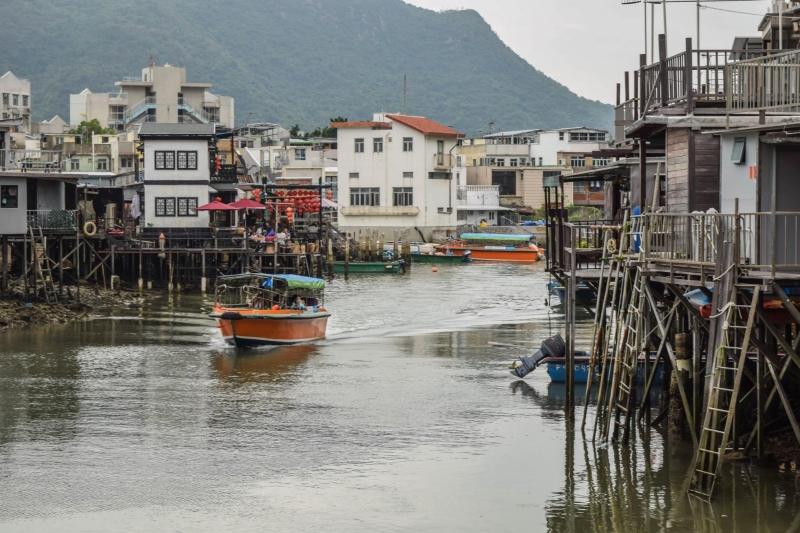 This was a first for me. I had heard about Tai O quite a number of times before but for some reason, I just never managed to find the time to drop by during my student days. Maybe I was put off by the long travel time or maybe I was just a wee bit lazy (probably the latter). But I made it a point to visit this quaint coastal village and, wow, it was beautiful.
Located on the far western side of Lantau Island, Tai O is very far removed from the metropolitan skyscrapers you often see in places like Mong Kok and Central. The alleyways and houses in Tai O, much simpler and much less flashy, were so different than what I was used to seeing in Hong Kong that for a moment, I had nearly forgotten that I was in Hong Kong!
Apart from the obvious alluring coastal views and relaxing boat rides around traditional stilt houses, Tai O is arguably THE place for gobsmackingly fresh seafood and dried seafood products. I also got to try something called a Tai O doughnut, which was basically an extremely puffy and airy version of a regular doughnut (it was pretty good because it was so light!).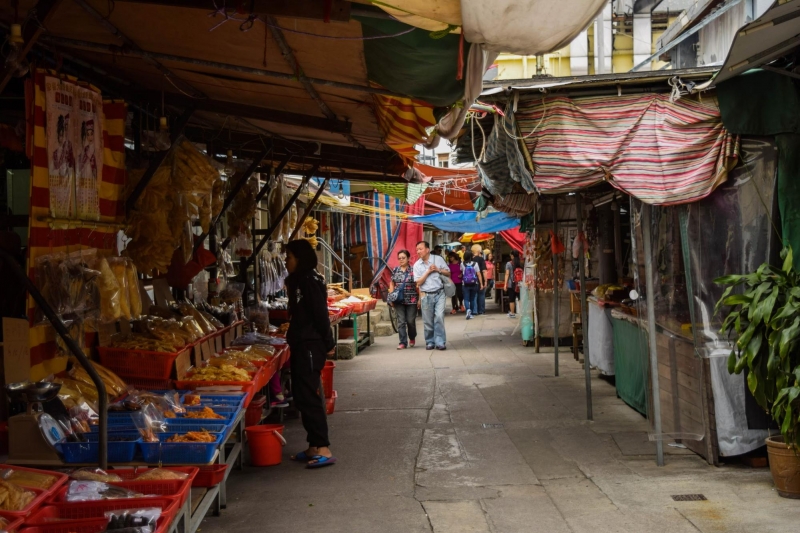 The folks in Tai O are crudely friendly (if that makes sense) and eager to interact with visitors. It's hard to put a finger on it but it just feels like people here have an unrefined, rustic charm about them, as does the entire place in general.
Have fun exploring the many alleys and hidden passages in Tai O. The locals here don't seem to mind people loitering around their neighbourhood but all the same, be considerate when walking around the place – people do live in this area after all. That means no screaming 'Wakanda Foreva!' at the top of your lungs on loop for five minutes as you run around the place.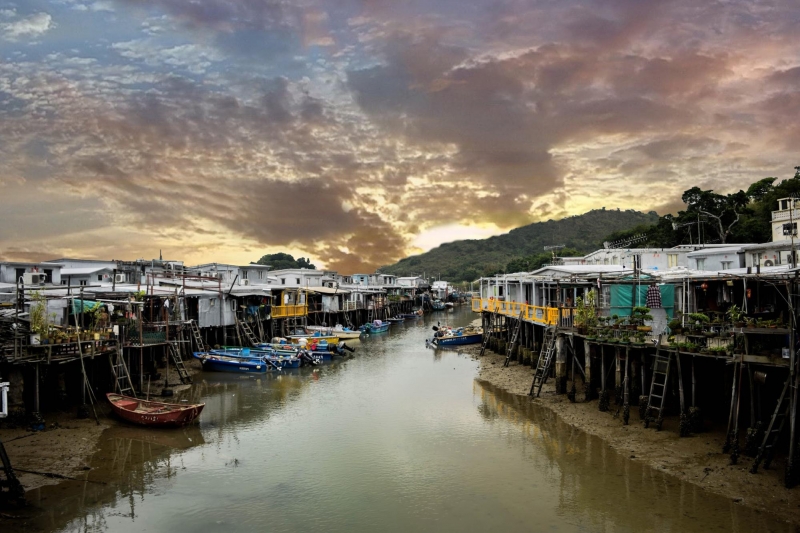 And of course, I don't care what you plan to do later on, but you simply must wait around and catch the sunset. I assure you, there's not much that can top the beauty of the sunset in Tai O. It's simply breathtaking!
Getting to Tai O: Ride the MTR to Tung Chung Terminus on the Tung Chung Line (Light orange? Dark yellow? Basically the same line which stops at Sunny Bay, which is the interchange for the ride to Disneyland Hong Kong). From there, make your way to the Ngong Ping Cable Car Terminal (about five minutes walk). There is a bus station next to it. Take bus 11 to Tai O (50 minutes).
Chi Lin Nunnery + Nan Lian Garden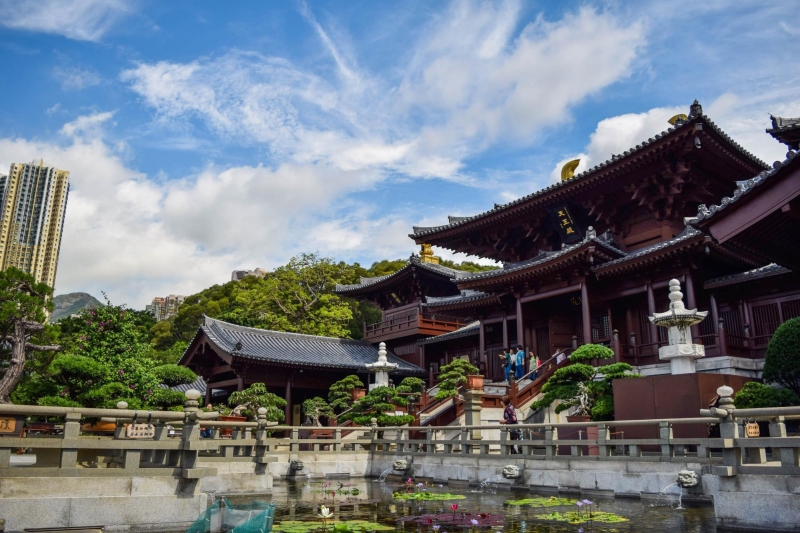 It's no secret that despite its ultra-modern skyscrapers, Hong Kong remains deeply connected to its cultural traditions, leading to an impressive plethora of beautiful Buddhist and Taoist temples and shrines. In fact, the Tian Tian Buddha in Ngong Ping on Lantau Island is arguably one of the metropolis's most iconic attractions.
And yes, I certainly recommend you visit Ngong Ping at least once in your life. It is incredibly stunning, not only in the way it looks but in the very fact that such a serene place exists in a city famed for its concrete jungles. But I've been to Ngong Ping at least three times before, so this time, I decided to go visit one of the lesser known religious sites in Hong Kong: the Chi Lin Nunnery.
While much smaller in scale compared to the Po Lin Monastery in Ngong Ping, the Chi Lin Nunnery is by no means less impressive or beautiful. Located in the centre of a bustling town, the nunnery is filled with ponds and pleasant greenery. It exists within the shadow of tall skyscrapers on one side and grassy hills on the other, making it a wonderful place for photography.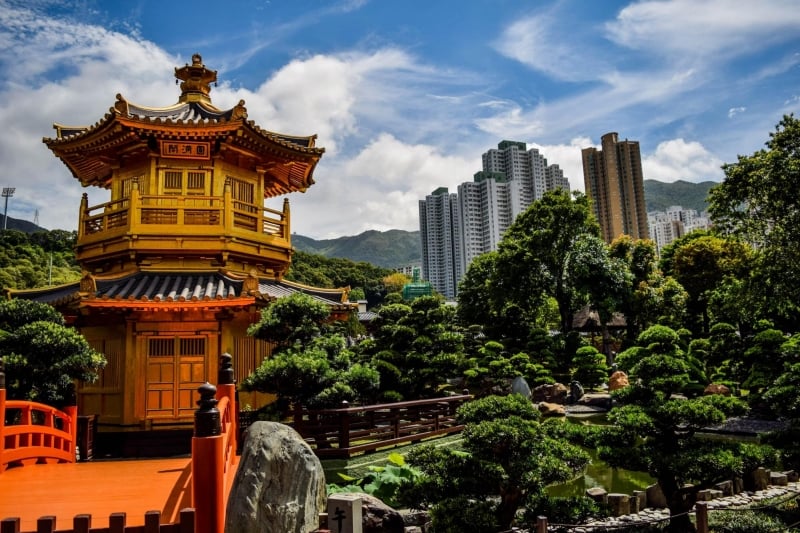 Directly opposite Chi Lin Nunnery is the humble Nan Lian Garden. Expect to find pretty flowers and more greenery here, of course, but the main attractions in the garden are the beautiful pagodas scattered throughout.
You will most likely also notice monks and nuns walking about here as they visit the many esteemed Buddhist halls in the area, so do bear in mind to keep your voices down a bit. The garden itself is not exactly large, but it does provide a good way to spend 20-30 odd minutes of your time.
And yes, it's another good place for awesome photography.
Getting to Chi Lin Nunnery: Take the MTR Kwun Tong Line (again, it's the green one) and drop off at Diamond Hill. Take exit C1 and simply follow the signs. It shouldn't take you more than five minutes of walking to reach the nunnery and garden. And, if you have time, Diamond Hill is only one MTR stop away from popular spots like Choi Hung (Rainbow) Estate (one stop in the direction of Tiu Keng Leng) and the Wong Tai Sin Taoist Temple (one stop in the direction of Whampoa).
Montane Mansion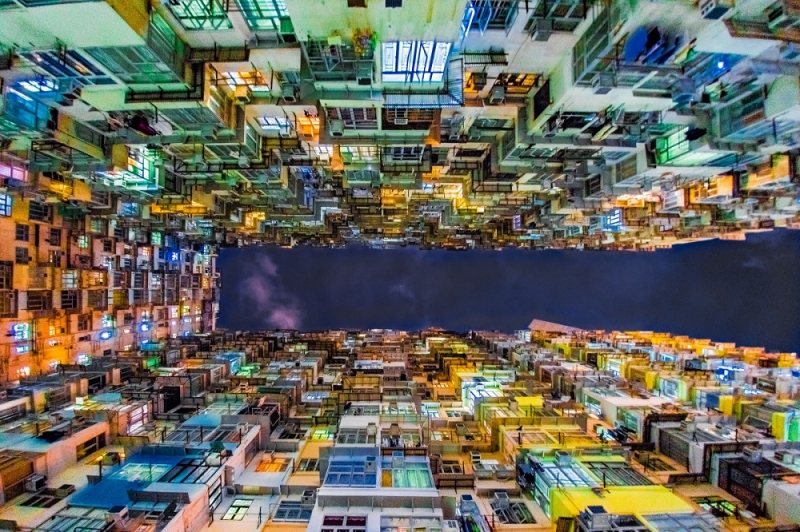 A lot of people think Quarry Bay is just an unamusing cluster of office buildings and dull apartments. Well, they couldn't be more wrong, especially about the apartments! Now, I know that visiting Victoria Harbour at night is a must-do (some might even argue it to be a compulsory religious pilgrimage) whenever one visits Hong Kong. However, if you feel like standing out from the crowd, then instead of gazing at the nightly Symphony of Lights, make your way to Quarry Bay.
Well, to be more exact, make your way to the Montane Mansion (or as some may call it, the Monster Mansion). Don't worry, there won't be any monsters jumping out at you. Probably. But anyway, the Montane Mansion is not exactly one building. Rather, it's a combination of five extremely densely packed apartment blocks.
Built in the 1960s amid a massive population boom, the apartments were originally meant to be a cheap, government-subsidised housing solution for the lower income groups. However, the uncanny symmetry and unique aesthetic of the five apartment blocks standing in close proximity to each other has turned this place into a hotspot amongst avid photographers.
As you head to the centre of the apartment blocks, look up (at night) and you'll see how wonderfully the lights from the apartment blend with the night sky. It's almost like a tunnel of lights! Snap away and get that perfect shot for your Instagram!
Getting to Montane Mansion: Take the MTR Tseung Kwan O Line (purple) or the MTR Island Line (blue) towards Quarry Bay Station. Take Exit A and head in the direction of Tai Koo along King's Road.
Hong Kong UNESCO Global Geopark
The Hong Kong Geopark may well be the island's best kept secret and, indeed, one of its most beautiful. Spanning well over 100 square kilometres and extending into both the Sai Kung and New Territories districts, the Hong Kong Geopark is a conservation centre showcasing the very best of Hong Kong's raw natural scenery, including volcanic (Sai Kung) and sedimentary rock (New Territories) formations.
Listed by UNESCO as part of its Global Geoparks Network, the Hong Kong Geopark promises memorable excursions, remarkable scenery and an unforgettable experience in the embrace of Hong Kong's untouched natural beauty as you explore pristine islands, majestic caves and old fishing villages.
There are as many points of entry to the geopark as there are key sites to visit. Some of the most popular ones are the High Island region, the Sharp Island Region, and the Ung Kong and Ninepin Groups. Considering the sheer size of the park, it's fairly accurate to say that you're unlikely to be able to see everything in one day. So, it's best to do some research before deciding where you want to go.
Also, while I'm all for planning your own itineraries and going solo, I must recommend getting yourself a spot in one of the organised tours for the geopark. It is much, much easier that way. You can inquire about details of the tour at the Volcano Discovery Centre.
Getting to the Volcano Discovery Centre: Take the MTR Kwun Tong Line (Green) towards Diamond Hill Station. Take exit C2 and take bus 92 all the way to the Sai Kung Bus Terminus. From there, it's just a short walk to the centre.
Nam Sang Wai
Hands up if you didn't know that Hong Kong is home to so many alluring locations where you can enjoy the fresh air of Mother Nature. Nam Sang Wai is best described as a recreational wetland region located in Yuen Long in the New Territories district. Nature and wildlife enthusiasts swear by the wonderful ambience of Nam Sang Wai, which is often a stopover for migratory birds during changing seasons.
Offering fantastic views of the Kam Tin and Shan Pui rivers, Nam Sang Wai is an ideal place for leisurely strolls along tree-lined paths, biking, photography and picnics as visitors take in the landscape of farms, ponds and tall reeds. As mentioned, the area is popular with wildlife enthusiasts, especially birdwatchers as the untouched nature often attract a variety of wildlife to its vicinity which also includes a mudflat.
People often explore the area along a set path which begins at Nam Sang Wai Road and ends with a ride on the Nam Sang Wai ferry (the only river ferry in Hong Kong) across the Shan Pui River. Seriously, it's one of the best places for an evening of rest and relaxation!
Getting to Nam Sang Wai: Ride the MTR West Rail Line (magenta) towards Yuen Long Station. From there, take exit G2 and make your way to Sun Yuen Long Centre Bus Station. Hop on bus 76K and alight at Hung Mo Kiu. From there, Nam Sang Wai Road is just a short walk away.
Plover Cove Country Park
Let's face it: bamboo groves, centuries-old villages, and waterfalls are rarely words we'd associate with Hong Kong but Plover Cove Country Park contains all of the above! Yes, at this massive park at Tai Po in the northeastern New Territories region, you'll find traditional Hakka villages from the Qing dynasty, nature trails and fabulous heritage sites.
Some of the must-see spots include the Bride's Pool, a waterfall named after a tragic folk legend in which a bride's sedan chair slips while on her way to her groom, causing her to fall and drown in the swelling river. You'll also encounter villages set against a backdrop of grassy hills (Sam A and Wu Kau Tang Village), ancient traders routes between villages and coastal flora and fauna.
Typically, the seven-odd kilometre excursion starts at the Bride's Pool and ends at Lai Chi Wo, a 400-year-old Hakka village. The hike would take up approximately 2-3 hours to complete, so make sure to free up some time in your schedule because it is definitely worth the extra effort.
Getting to Plover Cove Country Park: Take the MTR East Rail Line (light blue; not to be confused with the blue Island Line) towards Tai Po Market Station. Take exit B and head towards the public minibus terminus where you can catch minibus 20R towards the Bride's Pool Nature Trail (approximately 40 minutes).
Noah's Ark
Before anyone gets any funny ideas, no, this is not the actual ark from the old biblical testament, at least, not the original one anyway. Yes, on the shores of Ma Wan Island, you'll find a life-sized replica of Noah's Ark, built specifically according to biblical dimensions, making it the world's only full-size model.
The ark overlooks the Tsing Ma Bridge and Rambler Channel and is a family-oriented theme park (do not judge me for going alone!). Apart from the ark and the fibreglass animal sculptures, the theme park also houses several exhibits showcasing the unique cultural history of Ma Wan Island in addition to the Ma Wan Nature Garden and the Solar Tower which allows visitors to observe the sun's activity through a vacuum telescope.
Noah's Ark is a fun and less-crowded alternative to Disneyland and Ocean Park, promising a fun-filled, interactive experience for both families and curious individuals.
Getting to Noah's Ark: Take the MTR Tung Chung Line (orange) to Hong Kong Station. From there, locate exit E and pass through the IFC Mall, making your way towards Central Pier 2. Take the ferry towards Park Island and from there, make your way on to Pak Lam Road. You should then be able to see the ark at a distance.
Unconventional attractions worth the journey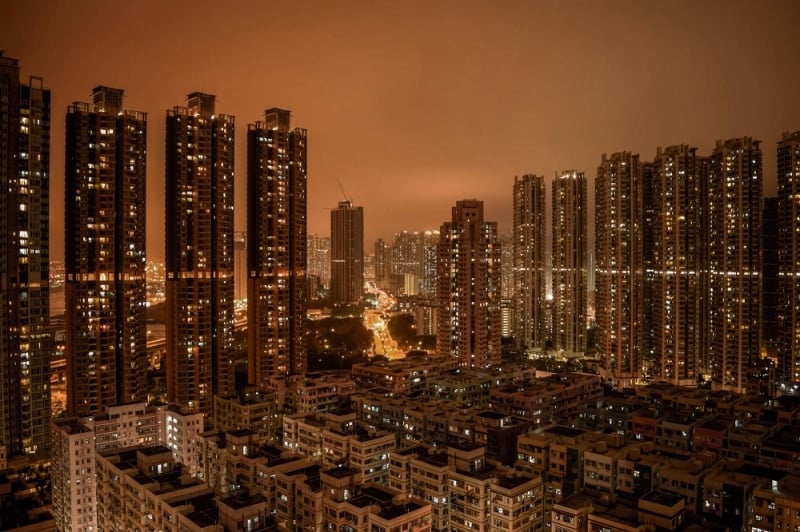 As you can see, Hong Kong is full of many underrated travel gems that have somehow evaded mainstream attention, many of which take a fair bit of digging to unearth. To be honest, I was initially put off by the complicated and long travel times needed to get to some of these places (and I'm practically a quarter local!) but trust me, the travel routes can be easily figured out once you set your mind to it.
Once you do that, you'll be rewarded with some of the rarest, most wonderful experiences in Hong Kong not many others can claim to have enjoyed. And that, my friends, may well be what makes it all worthwhile in the end!